About Maxine
Maxine Brady is an award-winning interior stylist and a passionate home design blogger living in Brighton. She loves to write about interiors, lifestyle and travel.
Follow Maxine on instagram: @welovehomeblog
Want to try your hand at styling? Check out Maxine's Secret Styling Club
Have you discovered our #sorealhomes Instagram community (if not, check it out @real_Homes, it's fab)? Just one of the way we're expressing our insta-love is by calling on the hottest homes' bloggers and Instagrammers for their insider secrets – from the best hidden gems to find a bargain to how to style every room in your home.
This month Maxine Brady, interior stylist and creator of welovehomeblog.com gives us the scoop on her favourite shops.
THE BEST SHOPS FOR UNIQUE HOMEWARES
'I fell in love with Anthropologie in New York for its mix of fashion, home, boho, glam and quirk, so was thrilled it came to the UK. I live in Brighton and am always dropping by Lavender Rooms.'
And what about online shops? What are your favourites for one off pieces? 'Online I check out Rockett St George (below), Rose & Grey, Design Vintage and Home Barn.'
And for bargains? 'There are so many great places – Dunelm for cushions; Urban Outfitters for quirky rugs; H&M (below) for budget kitchen accessories; Zara Home for door knobs, dishes and platters, and candlesticks, then Tiger for colourful candles.'
The shop Maxine can't resist
'HomeSense (below) for its bedlinens, and because I always come out with a cushion I don't really need, but for £16.99, I can justify it.'
The best shops for furniture
'Swoon (below) for all-round great prices and good furniture. Barker & Stonehouse for rustic vibes. Loaf for living rooms. The French Bedroom Company for the obvious. For luxury and shabby chic, it's Willis & Gambier or Sweetpea and Willow.'
The best high street stores
'West Elm is another find from my travels; they champion small designers and are brave with their patterns. Marks & Spencer and Next do quality accessories.'
Maxine's insider tip
'Try buying vintage art from junk shops but get it properly framed.'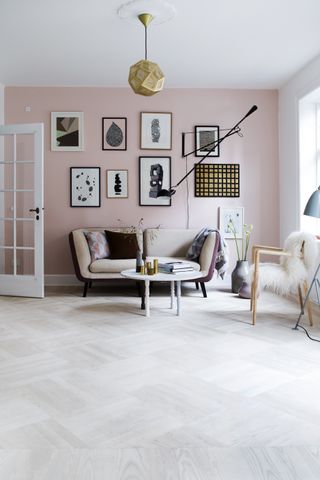 Looking for more expert design advice?