There's no denying it anymore, the term 'less is more' just doesn't apply in the world of interiors in 2021. The maximalist trend has been making slow but steady resurgence over recent years and it's finally caught up with minimalism. Goodbye white walls, grey sofas, and cream carpets, it's now all about bold prints, bright colour schemes and layers of different textures and materials.
However, minimalist lovers, before you break out in a cold sweat at the thought of ever giving up your clean, crisp neutral colour scheme, maximalism can be approached in many different ways and can in fact be blended with many different styles – yes, even minimalism. There are loads of more subtle, stylish ways to embrace this trend and not all of them involve filling every surface with knick-knacks.
In fact, all your living room may require to give it a touch of that maximalist vibe is a statement sofa or accent armchair, or even just pairing your neutral sofa with a boldly patterned footstool. And Furniture Village's exclusive new Botanicals range is perfect for doing just that and is sure to bring some of those tropical-inspired, maximalist vibes into your home.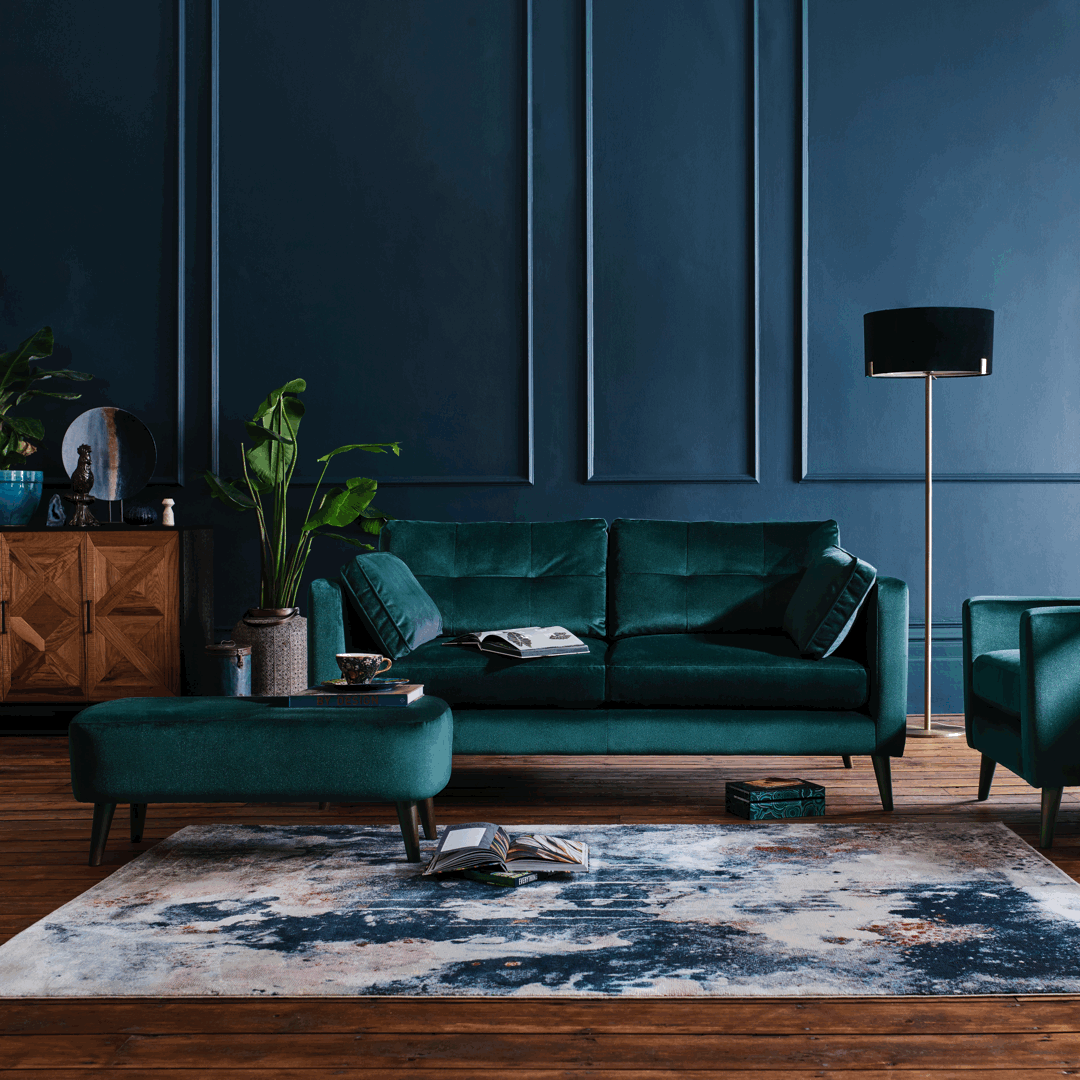 We'd always recommend with any new trend you are testing out in your home, to pick a key piece that's going to be the starting point. A single piece of furniture that's going to set the vibe of the room and you can use to dictate all your other design decisions. The Botanicals collection is filled with pieces that would be perfect for this – sofas, footstools, accents chairs – any of the new range would be the perfect nod to maximalism. And then it's just up to you how much further you want to take it.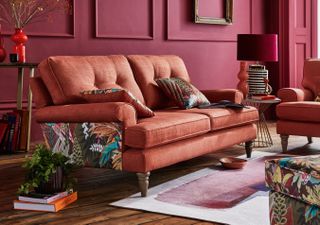 There are three collections within the Botanical range, Tropicana, Paradiso and Verdosa. The shapes of each collection vary from traditional English style with deep cushions and elegant but cosy silhouettes to Mid-century modern shapes with tapered legs and striking clean lines. Once you've decided on a shape and style, you can really personalise how much pattern you want to add to the furniture too. Add just a couple of cushions if you want to keep it minimalist with a touch of pattern, add pattern to the sides of the seat cushions for a bolder look or you could just opt for a plain color in one of the 12 materials too. All the sofas are handcrafted in the UK and made from seasoned hardwood that's been carefully selected from sustainable sources.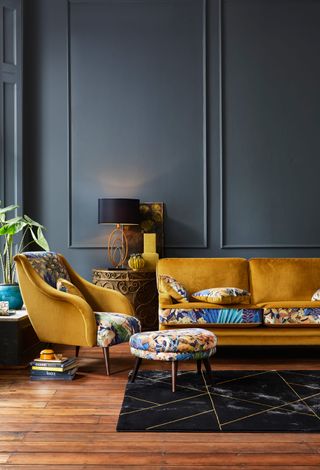 The collection is exclusive to Furniture Village and will be available to buy online and in the majority of stores. Prices start from £295.