Our bedrooms are our sanctuaries, so it's no surprise that the environment and design of our space influence our sleep. "You have to stop thinking about your bedroom as a bedroom, but as a recovery room," emphasized JD Velilla, the Senior Director of Sleep Experience & Technology for Serta Simmons Bedding.
As a self-proclaimed sleep nerd and even sleep hacker, Velilla coined the idea of the sleep recovery room to emphasize the importance of prioritizing your space as one that benefits sleep and active recovery. It's all about identifying and curbing the distractions in your environment that keep you from getting a good night's sleep.
It's not just the sleep system, which at its heart is the mattress, the pillows, the linens. It's where you start, simplified by sleep-expert approved recommendations, but you need to tackle other things in the environment and fine-tune from there.
A recent study from Serta Simmons with OnePoll concluded nearly 60% of respondents say they are not sleeping well and less than a third of adults feel refreshed when waking up in the morning, even after getting the recommended amount of sleep.
Velilla walks us through how to properly set our bedrooms up for sleeping and shares his favorite products along the way.
1. Reframe how you consider your bedroom
The aforementioned survey found that 7 in 10 Americans need their bedroom set in a specific way to inspire sleep. For instance, the study found that sleeping in a silent room (31%) with some light on (72%) contributes to "excellent" sleep.
"Sleep needs are as unique as personality, and everyone's environment is different too," said Velilla.
The primary way to reset the function of your bedroom is to leave it for sleeping, and if that's not possible, Velilla suggests trying to partition out the space, such as placing a desk further away from the bed. Your bed is for sleeping, and sleeping only.
That means avoiding watching TV in bed, working on your computer from your bed, and any late-night snacking that may tune your brain to associate your bed with activity.
2. Build your Sleep System
At its base, it starts with your sleep system, which refers to the bed itself: your mattress, the bedding, and the pillows. Opt for high quality and breathable materials, and you'll be off to a great start.
A mattress fit for your needs
Tuft & Needle Original Mattress
Investing in a high-quality mattress is key, and if it's been a while since you remember the last time you bought a mattress, it's definitely time to consider an upgrade. The Tuft & Needle Original mattress is notable for its ability to mesh affordability with design. In fact, it's one of our best mattresses for value, and sleeping cool. Our reviewer tried it and deemed the memory foam mattress cool and comfortable, with the right supportive firmness that will appeal most to back and stomach sleepers.
Pillows that align with your sleep position
The best pillow? Essential, and should be chosen according to how you sleep.
Side sleepers need a soft, loftier design while stomach sleepers will do best with firmer, thin pillows to keep necks aligned. Back sleepers can really go either way, and do best with a medium to medium-firm option.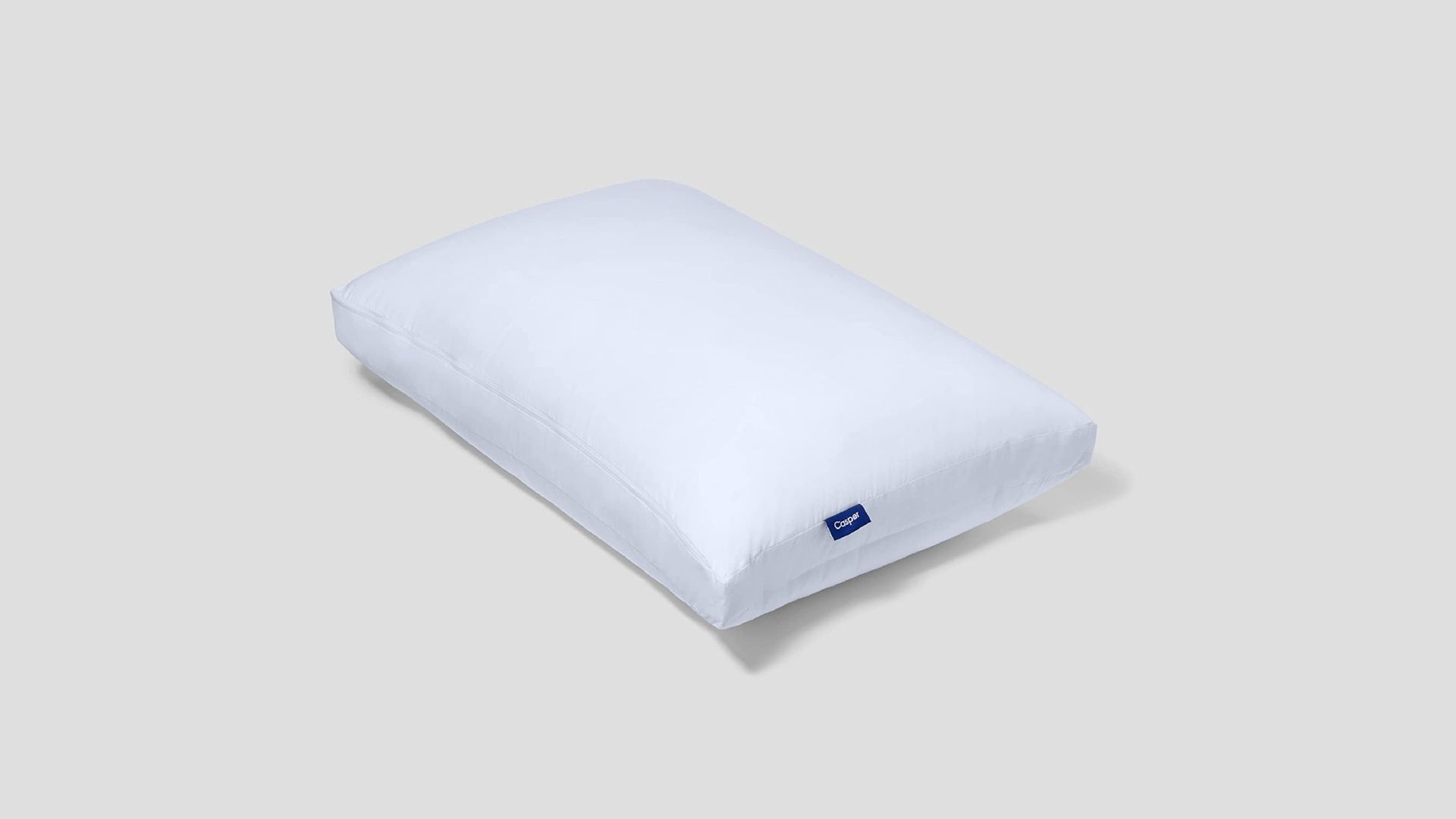 A no-fail option. The down-alternative pillow-in-pillow design that doesn't lose its loft and is the definition of plush, cloud-like support.
Weekender Ventilated Gel Memory Foam Pillow
Memory foam advocates will love this breathable pillow if you seek a firmer construction.
Breathable bed linens
Parachute Percale Sheet Set
The best bed sheets are vitally important, after all, your body is wrapped in them all night long. Choosing breathable linens also complements any cooling technology of your mattress to maximize temperature regulation.
Thread count also matters in this case. While we know that thread count can often be overinflated to appear "softer" and more luxurious, most appropriate thread counts fall between 200 and 600. In this instance, a lower thread count, like percale, helps you sleep cooler and will be more breathable. Our pick: the Parachute Percale Sheet set, made with long-staple Egyptian cotton.
View at Parachute
3. Consider Environmental Distractions
Velilla bought a home where the bedroom faced the sunrise and nobody is behind him, enabling him to wake with the sun and fall asleep in darkness. Now, not all of us can be that lucky, but the best tip on starting this recovery room journey: keep a journal to log all the disturbances or reasons you can't sleep. Do you find it too hot to sleep, or are external or bedroom lights affecting you from falling asleep?
Velilla pegged temperature, air quality, sounds and light as having some of the most profound impacts on your sleep environment. An air purifier grows even more essential if you're working from home, or air quality could suffer in regards to new construction. It can help clear the space of any odors, allergens, or worse, VOCs, as well as can reduce snoring. Meanwhile, too much blue light can overstimulate your mind as opposed to a softer amber hue. However, for Velilla, white noise is critical for blocking out any other disturbances, from snoring partners to outdoor street sounds.
Improving air quality can help sleep
Blueair Classic 480i Air Purifier
The BlueAir Classic 480i is one of our top choices when it comes to the best in air purification: it's quiet, easy to use, and promises to clear the room of pollutants every 12.5 minutes.
Modify the temperature to promote slumber
DYSON Hot+Cool Smart Air Purifier
The ideal bedroom should be set between 60 and 67° F. If you're not able to adjust your thermostat, opt for the best fan like the Dyson Pure Hot and Cool This air purifier and fan get 5-stars for its ability to cool, warm, and purify your space. Plus, we can't resist a triple-function device.
Mask sudden sound changes that can affect sleep
Tuft & Needle Snooz White Noise Machine
Velilla was most enthusiastic about the Tuft & Needle Snooz noise machine, which is both compact and easy to travel with and recreates the calming sound of a fan, without moving air around.
4. Personalize according to your health needs
Once your recovery room is set up for sleeping, you can individualize your space even more according to your specific sleep issues. Suffering from anxiety or stress? You're not alone, but you may find a meditation app soothing. Looking to curb snoring? An adjustable bed could be useful for angling your body just right? Hot flashes? Go after all-natural materials that are breathable and make sure your room is set to an appropriate temperature.
Meditation and sleep resources at your fingertips
Calm
Those dealing with anxiety, and stress may find relief by working with a mediation app such as Calm, which encourages mindfulness with meditative exercises, short bedtime stories, soothing sounds, and more. Free content is available, but a paid subscription to Calm Premium unlocks access to Calm's entire content library.
View at Calm
Customized Sleeping Positions
Serta Motion Perfect Adjustable Base
Adjustable bases can improve sleep in a number of ways, including positioning your body in a way that prevents snoring (with the Anti-Snore Head Tilt) or elevating yourself to the Zero Gravity pre-set position for a weightless feel that promotes active recovery. Even better, the Serta Motion Perfect Adjustable Base can work within most existing bed frames so you don't have to sacrifice style for comfort... and this model has a massage system.