Having tested over 20 mattresses, the team at Real Homes knows its way around the overwhelming mattress market. We can help you sleep better at night knowing you spent your money on the best mattress out there right now. Whether your current mattress is years old and is in need of a one-way trip to the dump, or maybe you're moving out for the first time (congrats!) and need to make this hefty purchase, we can help.
First things first, you'll want to answer a few questions before shopping. Do you need a mattress in a box or not? Which position do you sleep in — side, back, or front? Do you sleep next to someone or on your own? Are you a light sleeper or a heavy sleeper? And what's your budget? Keep these answers in the forefront of your mind as you read our guide. We've listed all of the best mattresses for 2023 and each one is best rated for one thing in particular (though this entire list is all around pretty great). We have one for back pain, one for budget-friendly buyers, and plenty more.
Quick Menu:
1. 5-star mattresses
2. 4.5-star mattresses
3. What to consider
4. FAQs
5. How we test
There are a ton of brilliant options from leading bedding brands such as Casper, Nectar, and Saatva. If you're hesitant about replacing your entire mattress, then consider a mattress topper instead to improve your snoozing.
The best mattresses to buy in 2023
Why you can trust Real Homes Our expert reviewers spend hours testing and comparing products and services so you can choose the best for you. Find out more about how we test.
The mattresses in this guide aren't numbered, but they have all been given a star rating. We've only featured mattresses we've rated either five out of five stars or 4.5 stars out of five while testing. The reason they haven't been numbered is because buying a mattress is so personal. In our eyes, what we deem as the second-best mattress around might not be right for some people, but could be an incredible fit for others. Instead, do your shopping based on what we rate each mattress as being best for. Our first mattress on this list is our best all-rounder for all types of sleepers and all budgets.
We've got specific guides on:
• Best mattress for side sleepers
• Best mattress for stomach sleepers
• Best mattress for back pain
5-star rated mattresses
The best mattress 2023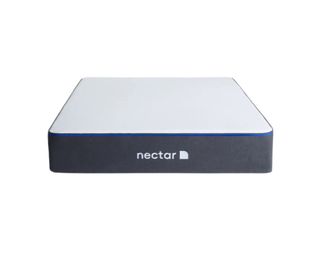 If you are searching for a trustworthy mattress that won't lose its firmness (even after many years of use), then this Nectar mattress is your match! We rated it five stars for pretty much everything, and it's great for all types of sleepers — front, back, or side. It's top-rated for providing support, and it's a great choice for anyone who's after the best mattress for back pain. Starting at $399, this pick comes with a 365-night trial and a forever warranty.
How we slept
Thanks to its pressure relief foam layer, our reviewer Linda claimed her joints felt cushioned night after night. She really rated the mattress's motion transfer and said it felt almost like she was sleeping on her own every night. Other things she really loved about it were the fact it was comfortable to sleep on in all positions, and when on her side, it kept her spine aligned. It also conveniently comes inside a box.
Good to know
Wrapped in an adaptive cooling cover, it's designed to draw heat away from your body and circulate fresh air every time you move. The seven-zone base foam provides additional contoured support plus depth, despite there only being one option to choose from. As for firmness, Nectar is rated 6.5 on the website, which the company claims is "just right." Just bear in mind that it doesn't have any handles for easy moving. You can often find it on sale, and it usually comes with freebies when you buy direct from Nectar.
Read our 5-star Nectar mattress review for more.
The best mattress in a box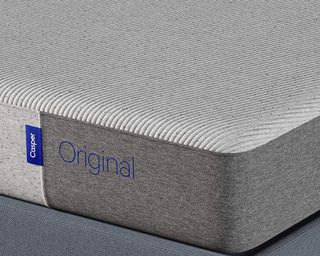 The Casper Original, an award-winning memory foam mattress, lands as our top choice mattress in a box. Although the Nectar pick in first place is also in a box, this scores higher for comfort — but it comes at a higher price tag. We really rate it for coziness and coolness and it's bound to be beloved by any side sleeper who suffers from joint pain or stomach sleepers seeking proper spinal alignment. It's also comfortable when laying on your back, too. You get a free 100-night trial included and a 10-year limited warranty. The only reason it's not first? It starts at $895 for a twin, which isn't a super affordable price point in our eyes.
How we slept
Linda found this Casper mattress to be supportive yet softer than any other memory foam on the market. This makes it a top choice for side sleepers since, as Linda found, hips and shoulders will sink lower than the torso, ensuring an ergonomically aligned spine. She also noted that it was perfectly comfortable whether she slept on her front or back. In terms of firmness, she rates it a 5/10 (10 being super firm) making it a great failsafe option. If you think plushness equals motion transfer, think again — it's motion transfer was incredible. Linda felt equally supported as she did cozy on this soft mattress.
Good to know
It has a breathable cooling layer on top. Thanks to handles, you'll have full maneuverability. As with other mattresses, when you buy direct from Casper, you might be able to find it on sale or get some freebies (like pillows) thrown in.
Read our 5-star Casper Original mattress review for more.
The best medium firm mattress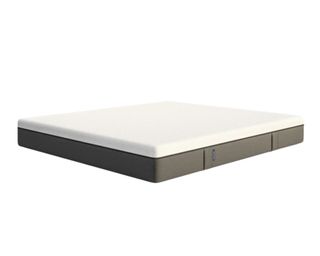 We rank the Emma to be the best mattress for side or back sleepers, so if you flop between two positions or have a partner who is the opposite, you'll be set. We love that it's comfortable, supportive, and affordable. It's firm for memory foam and comes with a 365-night trial and a 10-year guarantee.
How we slept
As we mentioned, this mattress sits on the firmer end of medium according to our reviewer Linda. But to be clear, that doesn't mean it's rock solid. Linda found that this mattress was evenly supportive across its entire surface. If you're a side or back sleeper, it'll equally help with joint pressure, support, and overall comfort. And when it came to motion transfer, this was minimal. It has special temperature-regulating properties, which Linda said she noticed. No more hot sweats at night, even while she tested it in mid-summer. All in all, if you are a side sleeper who prefers firm over soft and tends to sleep hot, the Emma Original could be the mattress of your dreams.
Good to know
Keep in mind that it's not recommended for front sleepers, and it doesn't have handles. Despite its European roots, the American version of the mattress is made in the USA. Comparatively, it's 10 inches deep in comparison to the Nectar which is 12 inches deep. It uses comfort point-elastic caving, which basically just means it'll fit to your body shape. Its Airgocell foam layer helps relieve pressure, too, and cuts down on movement happening elsewhere on the bed. Smart. It's often on sale when you buy direct from Emma, or you should be able to grab some freebies.
Read our 5-star Emma Original mattress review for more.
The best hybrid mattress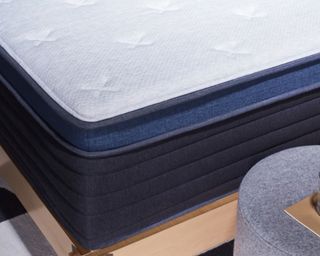 The Helix Midnight Mattress is everything you want in a hybrid base — it's super supportive, is tailored to side sleepers, offers excellent pressure relief, and it's cooling to sleep on. It comes with a 100-night trial and a 15-year warranty. If you have the money, it's undoubtedly a great choice for anyone who wants the benefits that come with both springs and memory foam.
How we slept
Our reviewer Courtney says this is the best hybrid mattress she's ever slept on. She says it is on the soft side but is unbelievably comfortable. It contours to the body but offers enough support to be considered a medium mattress. She said it deserves a gold medal in pressure relief as it cradles your hips and it actually banished her back pain. Its edge support was also impressive if you tend to sleep on the edge of your bed, while its motion transfer was OK — it wasn't the best ever but it definitely wasn't bad. Courtney noticed that she slept cooler on this mattress thanks to its Tencel cover that's nice and breathable. As the cherry on top, it has a premium quilted pillow top for extra comfort.
Good to know
A six-layer construction is behind this heavenly bed. It measures 13.5 inches in depth. Buy direct from Helix and you might get a freebie or discount.
Read our 5-star Helix Midnight Mattress review for more.
4.5-star rated mattresses
The best luxury mattress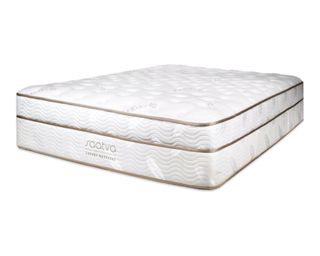 If you've got a bigger budget to spend, and you really do want a premium pick, then this Saatva mattress has got it all. Not only does it come with free white glove delivery, but it's a hybrid, so you're bound to get the best of both mattress worlds. Made from top-quality materials like eco-friendly CertiPUR-US foam, organic cotton, and recycled steel coils (which explains its price point), it's a bedding no-brainer that we believe is worth the investment. Oh, and you get a 365-night trial and a forever warranty.
How we slept
Jaclyn compared this mattress to a high-end hotel bed. It's got a cozy, sink-in factor thanks to the pillow top, but the innerspring layer below adds plenty of support for spinal alignment and pressure point elimination. We found the Luxury Firm level to be a nice balance that'll appease all stomach, back, and side sleepers. She notes that this hybrid does better than standard memory foam when it comes to edge support and airflow. If you've ever sat down on the side of your memory foam bed to put on your shoes, then you'll appreciate that the Saatva mattress offers excellent perimeter support thanks to dual-reinforced edges. The coil construction also allows airflow that's hard to get from an all-foam mattress. Do note though, that its motion transfer is good but isn't as impressive as some all-foam mattresses we've tested, but that's down to the material more than the mattress itself.
What's so dreamy?
The mattress comes in three firmness levels: Plush Soft, Luxury Firm, and Firm. Most customers find the medium-rated Luxury Firm version to be ideal. Opt for the Firm level if you're a back or stomach sleeper or have a heavier body type. The Plush mattress is top-rated for side sleepers and lightweight sleepers who constantly find a mattress to be too firm. You can also choose from two depths, including 11.5 inches and 14.5 inches — the latter has side handles and requires deep pocket sheets, BTW. Since this mattress is backed by the Congress of Chiropractic State Associations, it's great for those who suffer from back pain. It also has a premium-feel breathable GOTS-certified organic cotton outer cover. Though expensive, you can usually save a little when you buy direct from Saatva.
Read our 4.5-star rated Saatva Classic mattress review for more.
The best affordable mattress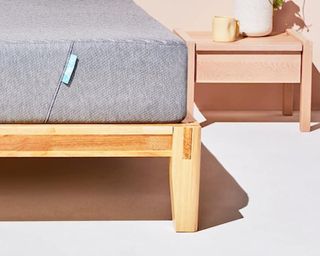 If you're a lover of memory foam but are on a tight budget, then the Siena memory foam mattress comes in at just $499 for a Twin — but most of the time it's on sale for $199. It's semi-new to the mattress market and we think it offers everything you need to upgrade your sleep set-up for less. It suits all types of sleepers, and even at its cheap price, it comes with a 180-night trial and a 10-year warranty. We rate it as the best cheap mattress you can buy.
How we slept
Our reviewer Rebecca puts the comfort of this mattress down to its five layers which consist of three variants of foam. She claims it offers incredible motion isolation that allows you to sleep soundly if you're snoozing beside someone, and it helped her sleep cool while testing. Not only that, but she says it cushioned her joints right where she needed it, with no sore back from the moment she started sleeping on it. However, perhaps due to its plushness, she did find it lacking in the edge support area and would slide off.
Good to know
Siena is the sister brand of our best-rated mattress, Nectar. When you shop direct at Siena you'll find this mattress on sale and you can pay less for a bedding bundle with it, too.
Read our 4.5 star Siena mattress review for more.
The best organic mattress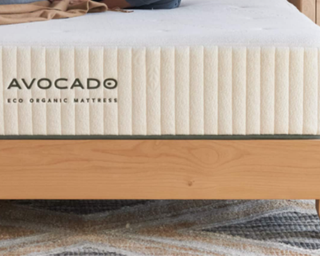 Looking for the best organic mattress on the market? This affordable mattress from Avocado wins this title in our books. We've also tested their classic Avocado Green Mattress but we preferred this one — which is softer yet more buoyant — and its price tag. It's an eco-friendly option from top to bottom, made with GOTS-certified organic cotton and wool and sustainably harvested latex foam. It also comes with a 100-night trial and a 10-year warranty.
How we slept
This mattress sits in the middle of the firmness scale at 5, though our reviewer Alex found that it was comfortable in all positions, including on her front. She also had a side sleeper test it for us, who raved about its comfort. She claims that it's the first mattress she has ever tested that her body need to adjust to — she slept well on it every night. When it comes to motion transfer, she did admit it's not the best but arguably it's nothing to moan about. This is normally the case with hybrid mattresses as they tend to be a little weaker in this area when compared to a full foam mattress. Edge support again was average, but she claimed it wasn't anything that she found particularly annoying — and it definitely wouldn't stop her from buying this mattress. Especially when considering its affordable price tag, too.
Good to know
Avocado is one of only three mattress brands in the world to be MADE SAFE Non-Toxic certified. This mattress in particular comes in a recyclable box and is vacuum sealed in recyclable plastic, but will soon be wrapped and rolled in upcycled paper. This mattress is crafted using naturally fire-resistant GOTS-certified organic wool, which has been tested for harmful substances and is Standard 100 by OEKO-TEX® verified. It's wrapped in a GOTS-certified organic cotton cover.
Read our 4.5-star Avocado Eco Organic mattress review for more.
The best mattress for hot sleepers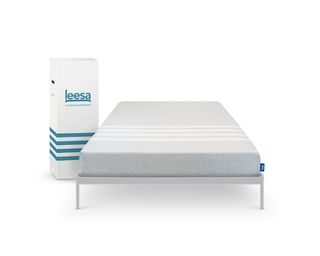 This luxurious memory foam mattress, with an equally premium price tag, is an ideal pick for side sleepers who didn't like the sound of the Emma Original Mattress' firmness rating of 5–7. We've ranked it as one of the best mattress for side sleepers and those who get hot throughout the night, as it has a fancy schmancy cooling layer. It comes with a 100-night trial and a 10-year warranty.
How we slept
This mattress is supportive but still soft enough to sink into, making it a fantastic choice for side sleepers, claims our reviewer Linda. It's initially quite firm but it does soften as it warms to your body. It offers great edge support and fantastic motion transfer, while when sleeping on her side, Linda found it incredibly supportive and raved about how it kept her spine aligned all night long. While it's comfortable for side sleeping, back sleepers should avoid this mattress at all costs. What about hot sleepers? It has carefully considered foam layers that are specifically engineered to regulate temperature and prevent overheating.
What's so dreamy?
It's made to order in the USA, making it a mattress that produces less waste. This Leesa Hybrid mattress is a mix of latex-like Avena foam and memory foam, along with the obligatory base core that gives it height — it's 10" tall in total.
Read our 4.5-star Leesa Original Mattress review for more.
More mattresses we've reviewed
We've reviewed more mattresses than that! In fact, here's every mattress we've tested — along with the star rating we gave it and its review.
What to consider when choosing a mattress
Unless your mattress is older than the recommended replacement age, then it can be tricky to pinpoint what is it you're looking for in a new one. To help, we've spoken to Dr. Katherine Hall, a sleep psychologist at Somnus Therapy. "Crucial factors such as comfort, support, and durability, as well as your personal preferences and sleeping habits, are all essential considerations when picking out a mattress," she says. We've broken them down in our five-step guide on how to choose a mattress.
PS: The pillow you sleep on will also impact your sleep position. It might be worth looking into how to choose a pillow as well.
FAQs
How we review mattresses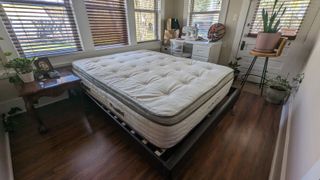 We've tested more than 20 mattresses at Real Homes, with lots more currently in review. We try to keep up with the latest releases while bearing in mind each mattress's price, warranty information, and trial period in order to ensure our list of the best mattresses are all competitively compared. Once we've chosen the mattresses we want to review, we will fit this mattress with the perfect reviewer based on its material and sleep position. These mattresses are often given to us free of charge to review, and so that we can update our reviews after sleeping on them for six months, a year, and longer. All of our mattresses have been reviewed for a minimum of two weeks, but four weeks is now our standard for newer reviews.
We have an entire page dedicated to our mattresses review process if you want to know more, otherwise, you can meet our mattress reviewers just below.
Jaclyn lives in Georgia and was previously the sleep editor across the homes titles at Future, including Real Homes, where she specialized in a variety of topics ranging from mattresses to bedding. She has also written for Apartment Therapy, MyDomaine, and The Spruce. From this list, she has reviewed the Saatva Classic Mattress.
Jaclyn's sleep stats:
• Mattress review count: 2
• Sleep position: Back
• Insomnia: No
• Sleep problems: Trouble getting out of bed in the morning
• Average sleep time: At least 8 hours
Linda has been writing about homes and interiors for nearly 20 years, working for publications such as Homes & Gardens, Country Homes & Interiors, Real Homes, Ideal Home, Livingetc, and House Beautiful. She's our freelance sleep expert and has been reviewing mattresses for Real Homes since 2018. Based in the UK, Linda has slept on the Nectar mattress, the Casper Original mattress, the Emma Original mattress, and the Leesa Original mattress from this guide.
Linda's sleep stats:
• Mattress count: 24
• Sleep position: Falls sleep on side, rolls onto back
• Insomnia: At certain times of the month, insomnia hits for about three nights. I can be awake for three to four hours
• Sleep problems: Night sweats are also bad news as I navigate the giddy fun of peri-menopause, again just for two to three nights a month
• Average sleep time: 7.5–8 hours
Alex is one of Real Homes' expert reviewers. The Dallas-based freelance writer has covered home, design, architecture, and art in publications like Real Homes, Dwell, Architectural Digest, Artsy, Neighborhoods.com, and Culture Trip, among many others. She's a real thorough tester, and from this guide, she has tested the Avocado Eco Organic Mattress.
Alex's sleep stats:
• Mattress review count: 6
• Sleep position: Flexi (front, back, and side)
• Insomnia: Not usually
• Sleep problems: Difficulty getting a deep rest with someone else in the bed. Can't sleep on a mattress that is too soft
• Average sleep time: 8–9 hours
Midwestern freelancer Courtney is a working mom of three who loves nothing more than a good deal. Equal parts entrepreneur and family gal, she believes hard work deserves to be celebrated. She reviewed the Helix Midnight Luxe from this guide.
Courtney's sleep stats:
• Mattress review count: 2
• Sleep position: Side with one knee hiked up, arms up above head
• Insomnia: No trouble falling asleep, but once awake that's it
• Sleep problems: Sweaty Betty and tossing and turning
• Average sleep time: 6–8 hours
Rebecca is a wife and mom of three who loves being cozy in her bed. She is an author and speaker living in her hometown in Connecticut. You can often find her typing words, driving her kids to various places, or scoping out places where there is chocolate. She reviewed the affordable Siena Memory Foam Mattress for us.
Rebecca's sleep stats:
• Mattress review count: 1