The hallway deserves just as much love and attention as any other room in the home. Thinking of giving your entryway a refresh with some hallway paint ideas this year?
The experts at Farrow & Ball have revealed one entryway paint mistake that's all too easy to fall into. When it comes to painting walls in your entryway, the paint finish you go for is key.
And if you want some more paint inspiration, take a look at the best Farrow & Ball paints here.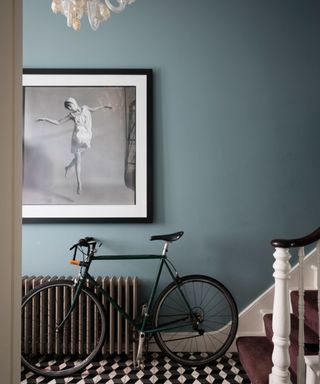 Farrow & Ball warn against this entryway paint mistake
'The most common mistake in a hallway is forgetting about the finish and choosing something without durability that is not fit for purpose,' explains Farrow & Ball's Brand Ambassador Patrick O'Donnell.
'Whilst hallways are essentially transitional spaces to access other areas of your home, they also take a lot of through traffic and a significant amount of wear and tear,' Patrick continues. 'Always make sure your paint finish is fit for purpose – especially your walls and woodwork.'
Patrick recommends choosing something washable, wipeable, and scuff-proof for this high-traffic area of our home. 'Our Modern range will tolerate a busier household and is fully washable, wipeable, and super tough against knocks and scrapes.'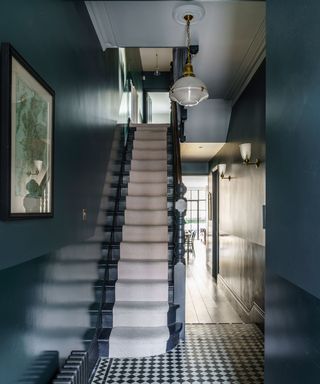 So, as a rule of thumb, always look for the toughest and most durable finish possible when envisioning your entryway ideas, and painting. This will mean walls, doorframes, and skirting boards will look their best for as long as possible.
Choosing the right finish will also save you from having to touch up the paintwork at a later date or being reminded of DIY jobs that need doing every time you step through the door. Nobody needs that.
Kane Hughes, an interior designer from MyJobQuote also shared a top tip to keep your hallway paintwork looking its best. Kane says that you should use a primer before painting if the wall has any stains on it currently.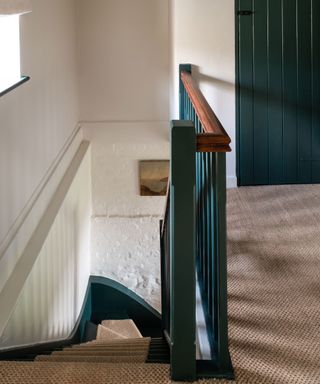 'Even if the stains seem minimal, for example, crayon marks, then the primer should be used, as these stains can easily show through the paint,' says Kane. Likewise, if you're going from a dark color to something lighter, a primer will help.
The Farrow & Ball Modern paint range Patrick mentions also protects against mold, handy for moisture-prone kitchens and bathrooms, or if you live in an old, damp building. Happy decorating!