This won't make me any friends, but it's time for a rant! I'm a Virgoan. Whether or not you believe in the idiosyncrasies of your suggested horoscope characteristics, I realise that the shortcomings in my character conform quite closely to the most typically quoted Virgoan traits. To begin with, I'm very fussy and extremely critical. Frankly, I can be a right pain, yet these frequently maligned attributes are exceptionally useful in my line of business.
For a start, I have an instant analytical ability to deconstruct antiques very rapidly. Restoration, alterations, fakes, frauds and Frankenstein furniture are just par for the course as I work my way through any given day of varied valuations and auction views. So what am I so upset about?
Well, it's basically all the fault of the internet. The world has expanded at such a rate, and habits have changed so rapidly, that we have become habitual armchair shoppers. The antiques business, just like every other area of commerce, has speedily embraced the concept, and I find myself continually pawing over poshly presented websites, peering at the nuances of badly photographed antiques, moaning when they don't have a zoom facility, and then agonising over which items to chase or which auction houses to visit in person.
Part of the problem is distance. The websites are so instantaneous that one is easily lulled into a false sense of immediacy, but the salerooms are often 150 miles away – it's just not practical to buy something for £100 and make a six-hour round trip to pick it up (unless it's an absolute blinder of a bargain or a long lost Rembrandt!).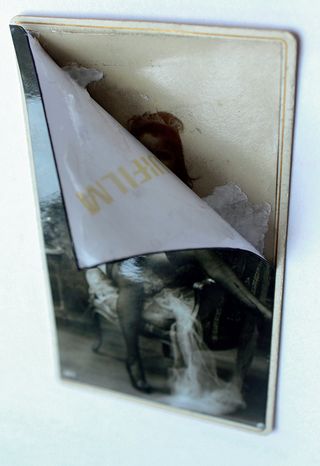 So, what's the solution to not being able to view something in person? Well, apart from the photographs, unfortunately, it's that most dreaded of all potential alternatives – the 'condition report'. And this is where my Virgoan tendencies cause the most trouble.
Firstly, I will cede in partial defence of antiques auction houses and their interminable love-hate relationship with the internet. I have first-hand experience of the nightmare that goes with the potential tsunami of enquiries that can ensue for a large sale. It can be truly daunting, leading to major despondency among the workforce while trying to deal with the sheer tidal wave of emails and telephone calls continually asking for condition reports. I sympathise greatly.
Yet, it's an inability to get it right that causes me the most overwhelming anguish when my package arrives or I go to collect my purchase, only to find that the auction house's idea of 'good condition' is so far removed from my zodiacal interpretation of the same phrase, that I am driven into a state of apoplexy by my instant realisation that the object is missing a crucial internal part, has been re-patinated or is clearly of indeterminate age…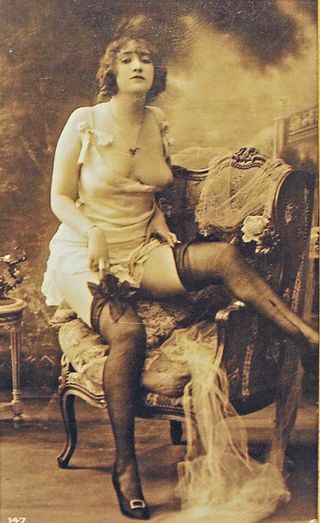 So often, I have had to grimace and smile as the smell of cellulose filler permeates the air. Often I have marvelled at the 19th-century cabinetmaker's use of beautifully veneered marine ply (sarcasm is often called the lowest form of wit) and winced at the coffee-stained back board of a hooky oil painting.
So often, this reliance on other people's knowledge (or lack of it) is the death of a deal or obversely, believe it or not, the reason for a lucky acquisition. This is the conundrum. To risk the prospect of an alluring scantily clad sepia-coloured Fuji paper maiden welded to a Victorian carte de visite and designed to defraud – to spill the beans, or conversely maintain the status quo in the hope of another missed masterpiece?
Such is the wisdom of experience and the often innocent mistake of the poorly delivered condition report by an overworked auction employee!