Making the most of your existing property can make a lot more financial sense than selling up and moving on. And you can still add significant value, even in the current climate — if you choose the right project.
There are worthwhile improvements you can make to your house for a lot less than £20,000, of course, but if you can raise a budget in this range, you could convert a modest loft, convert a single garage into a living room or add a small extension or conservatory. So, what are the options open to you in your budget range?
Do you need planning permission?
Do you need planning permission for your project or can you carry out works under permitted development rights (PDRs)? It's always best to check with your local authority's planning department, rather than assume you won't need it. But for a clearer idea of what will and won't require consent, plus guidance on building regulations that you may need to adhere to, visit planningportal.gov.uk for detailed information.
Cost effective ways to extend your home
Room-in-roof loft conversion
Converting the loft space of a typical 89m² three-bedroom terraced house would cost around £1,000 per m², depending on where you live. This will create a new room measuring 22–28m². This is enough space for a good-sized double bedroom, possibly with a small en suite shower room.
Such a project would likely be covered by permitted development rights and so would not require planning permission, though the work would have to comply with building regulations. This is a job for a building contractor or specialist design-and-build loft company.
Planning and costing a loft conversion
Above-garage extensions
Building a first-floor extension over an existing garage is more cost-effective than building a new ground-floor extension, providing the existing foundations can take the load (an engineer or surveyor can advise).
You'll also need a designer and contractor. An added bonus is that no garden space is sacrificed, but in most instances you will require planning permission from your local planning department, with the application fee costing £172.
A 17m² extension above a typical attached single garage would cost £900–£1,500 per m². Building regs would apply, of course.
Garage conversions
If you rarely use your garage and parking isn't at a premium where you live, it may be worth creating another habitable room by converting your garage.
A basic garage conversion will cost around £1,000 to £1,250 per square metre, assuming the walls and floor are stable, there is a watertight roof, and the ceiling height is sufficient.
Design fees for a garage conversion range from £1,200 to £2,500, plus £300 to £400 for a structural engineer. A typical single garage conversion (18 square metres) would cost around £17,100 to £23,900 plus VAT, depending on specifications.
Find out everything you need to know about garage conversions
Single-storey side or rear extensions
A single storey extension is the perfect way to create extra living space in your home, while transforming your space to better suit your lifestyle. Whether you're considering a side return extension or a back extension, it's the perfect spot for a new, open plan living, kitchen and dining area that make for perfect family spaces and, of course, are so beloved by potential future buyers.
A budget of £20,000–£30,000 would only be sufficient to build a new single-storey extension of around 20m², at a cost of £1,050–£1,450 per m². This would be sufficient space to extend an existing room, or to add a good-sized home office or utility room to your house. Most such extensions would be covered by your permitted development rights.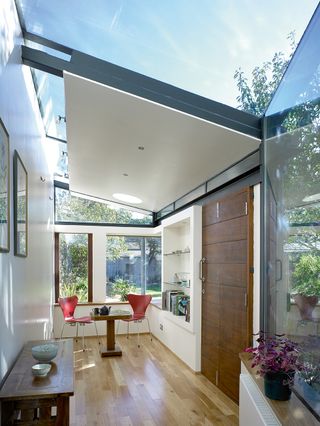 How to add a rear extension under permitted development
Adding a conservatory or orangery
Conservatories and orangeries come in all guises, from period-style to more contemporary builds, and the more affordable end of the market is well within the reach of someone with a budget of up to £30,000.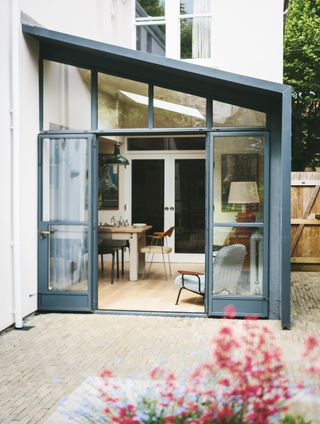 Most people will hire a conservatory or orangery design and build company for ease, but you can do it on a DIY basis to save money.
DIY conservatories can cost as little as £3,000, and come in a range of standard designs, ready for installation by you or your builder. Bespoke conservatory or orangery companies offer tailor-made designs, with lower to mid range styles costing from £10,000 to £15,000.
What to consider when choosing a conservatory
Read more about extensions