Roof windows, or rooflights as they're also known, can provide the perfect solution for bringing more light into a space. Whether installed into a loft conversion or into the roof of a new extension, a roof window can offer up to 40 per cent more natural light in than traditional windows.
There's plenty to consider when choosing rooflights. Are you looking for a fixed rooflight or windows that open? Pitched or flat? Do you want your windows to add character or to blend seamlessly in with your space? With so many different options out there, where do you start when finding the right skylights for your property? We suggest here, with our comprehensive guide...
Where should roof windows be located?
One of the first things to consider, in order to get the most amount of daylight into the property, is where you will need to locate the windows. From a practical point of view there maybe be structural issues to factor into the positioning of a rooflight, such as beams or electrics.
When installing rooflights also consider the direction of the windows, think about when you might need the most amount of light in a particular room. Maybe you are installing roof windows in a kitchen extension and you want to ensure there is plenty of light flooding in in the mornings. In which case you would be best installing east-facing windows if possible. Whereas, for creating greater light in a living room later in the day you might look to install in a more west-facing direction.
What size roof window should you choose?
Obviously the bigger the window the more light. But consider balancing the size of your rooflights with other practicalities and the over all feel of your space. It might be tempting to opt for huge skylights but this may result in a room becoming too bright or too warm.
Also think about the style of your property and interiors. If you live in a modern home or prefer a more contemporary look, choosing larger areas of glazing may work best. If you live in a period property or a listed building then it is advisable to use conservation rooflights and keep to smaller sizes.
Consider the style of roof window
Once you have decided on the location and size of your rooflight, next consider the best style for your property.
Fixed flat rooflights are a none opening, low maintenance option. This is usually the most cost effective option as you don't have to invest in pricey electric mechanisms.
Opening, electronically controlled, rooflights are ideal for when you can't reach a rooflight to open it manually, you can choose to control it automatically. Many manufacturers have developed units for their windows, operated by a wall-mounted or handheld remote control. They often include a sensor to close the window automatically if it starts to rain.
Lantern rooflights can be fitted to a flat roof or along the ridge of a pitched roof. Similar to a small conservatory structure, the frames are usually constructed of timber or powdercoated steel, although metal-reinforced PVC is also available and can include opening mechanisms if required.
Conservation rooflights are the best option for listed buildings, in a conservation area, or on converted traditional buildings, such as a barns. Local authority planners will usually insist on conservation rooflights as they sit flush, so they're more discreet.
What type of glazing do you need?
Do you want your windows to be energy saving, heat controlling or noise reducing (or all three)? If you are working with an east or north-facing room you are probably best going for energy saving glazing as this will keep the heat during winter months. For rooflights positioned either south or west, glazing that controls the temperature are a good choice as it will prevent a greenhouse effect.
How much do roof windows cost?
The cost of your rooflights depends on many different factors: the style you choose, the size, whether it's double or triple glazed, other properties of the glass such as noise control or temperature control. At the basic end, a polycarbonate rooflight costs as little as £250 but for something more bespoke solutions start at around £10,000 and have almost no upper limit.
Who should install roof windows?
Fitting a rooflight can be tackled by a skilled DIYer with carpentry skills. For anyone else, it is best left to the professionals. In an extension, they should be fitted after the roof is constructed. Where a rooflight is being fitted into an existing roof, it will usually be installed at first fix stage, before the walls and roof are insulated.
Do you need planning permission to install roof windows?
You don't normally need to apply for planning permission to alter your roof to fit rooflights, providing the work constitutes permitted development. But there are factors that may mean you need planning permission:
A proposed skylight installation occupies a large area of your roof beyond what is considered a 'reasonable' size;
A skylight projects beyond the roof plane by more than 150mm;
If you live in a listed building or a designated area, such as a National Park or conservation area;
If a so-called Article 4 Direction, or other planning condition, is in place for the area you live in. This will require you to submit an application, even if the work wouldn't need it elsewhere.
Find out more on the government's planning portal (opens in new tab) and check with your local authority if you're not sure.
Want more expert window advice?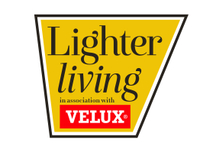 (opens in new tab)