Everyone's favorite fitness couple Jennifer Lopez and Alex Rodriguez, are known for their beyond inspiring health and wellness routines that they somehow manage to balance while caring for four children and working on their respective careers.
Their secret? Quick and easy Instant Pot meals. From Cajun-style chicken stew to farfalle with marinara and ground turkey, J.Lo and A.Rod have translated their favorite healthy meals into a line of frozen pressure-cooker dinners—which, like most Instant Pot meals, simply require you to set it and forget it until it's time to dig in.
That's why when we came across an Instant Pot on sale for $50 off at Walmart this week, we had to jump on it. The Instant Pot Duo80 7-In-1 Multi-Functional Electric 8-Quart Pressure Cooker has proved itself as a culinary powerhouse that makes eating healthy easier than ever.
Still unsure if an Instant Pot is right for you? Check out our list of the best slow cookers of the year.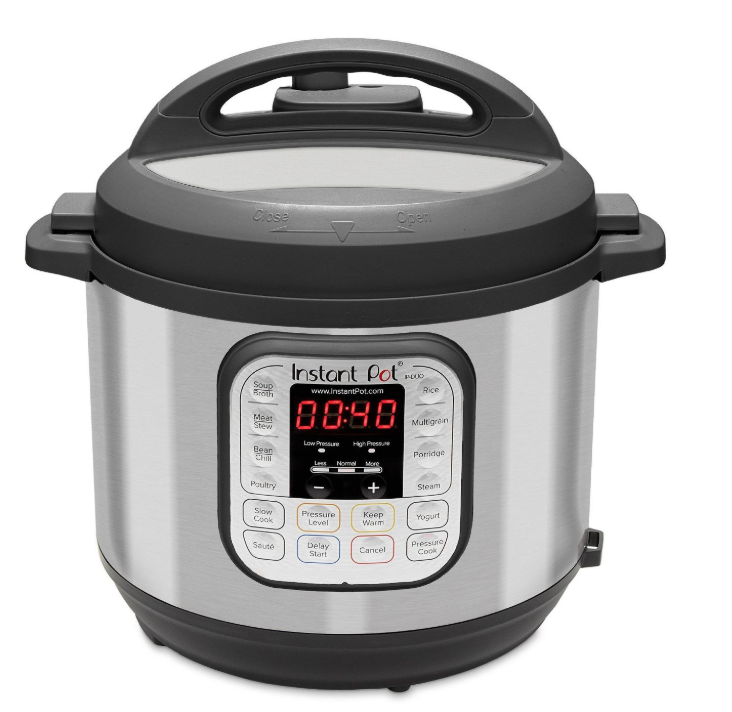 Instant Pot DUO80 8-Quart 7-in-1 Multi-Use Programmable Pressure Cooker | Was $149.99, now $99
Ringing it at less than $100, this culinary powerhouse is a great option for busy families or anyone who doesn't love spending too much time in the kitchen. With seven different cooking options, the multi-purpose machine makes cooking as easy as setting and forgetting.
We side with J.Lo when it comes to the beloved Instant Pot—but just in case you're still on the fence, here are some of our favorite features:
The 7-in-1 electric pressure cooker doubles as a slow cooker, rice cooker, steamer, saute/browning, and warming pot
The microprocessor controls ten programs for everything from soup and broth to meat and stew
It includes a high quality stainless steel inner cooking pot
The inner pot is dishwasher safe
It's quick and intuitive to operate
For more of our favorite kitchen must-haves, check out: