After the color of the year tidal wave, 2023 interior design trends have welcomed themselves in. We know that completely redecorating and upgrading your rooms every time the oncoming year's trends rock up is unrealistic. But it's hard not to get excited about getting a peek at how our homes will shapeshift in future months.
Not every trend that pops up is worth trying either. Oftentimes though, there's at least one look that suddenly makes you want rethink your bedroom ideas or whip out a paintbrush.
We spoke with a few interior designers to get the low-down on the latest small space interior design trends, and we've thought more about how you can actually apply these trends to your own space — no matter how small and regardless of budget.
Your guide to 2023 interior design trends
There are a lot of popular styles out there to keep track of. We've rounded up just six 2023 interior design trends that are perfect small space decorating ideas for adding more personality, comfort, and excitement to your home.
1. Warmer color palettes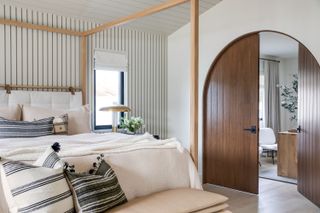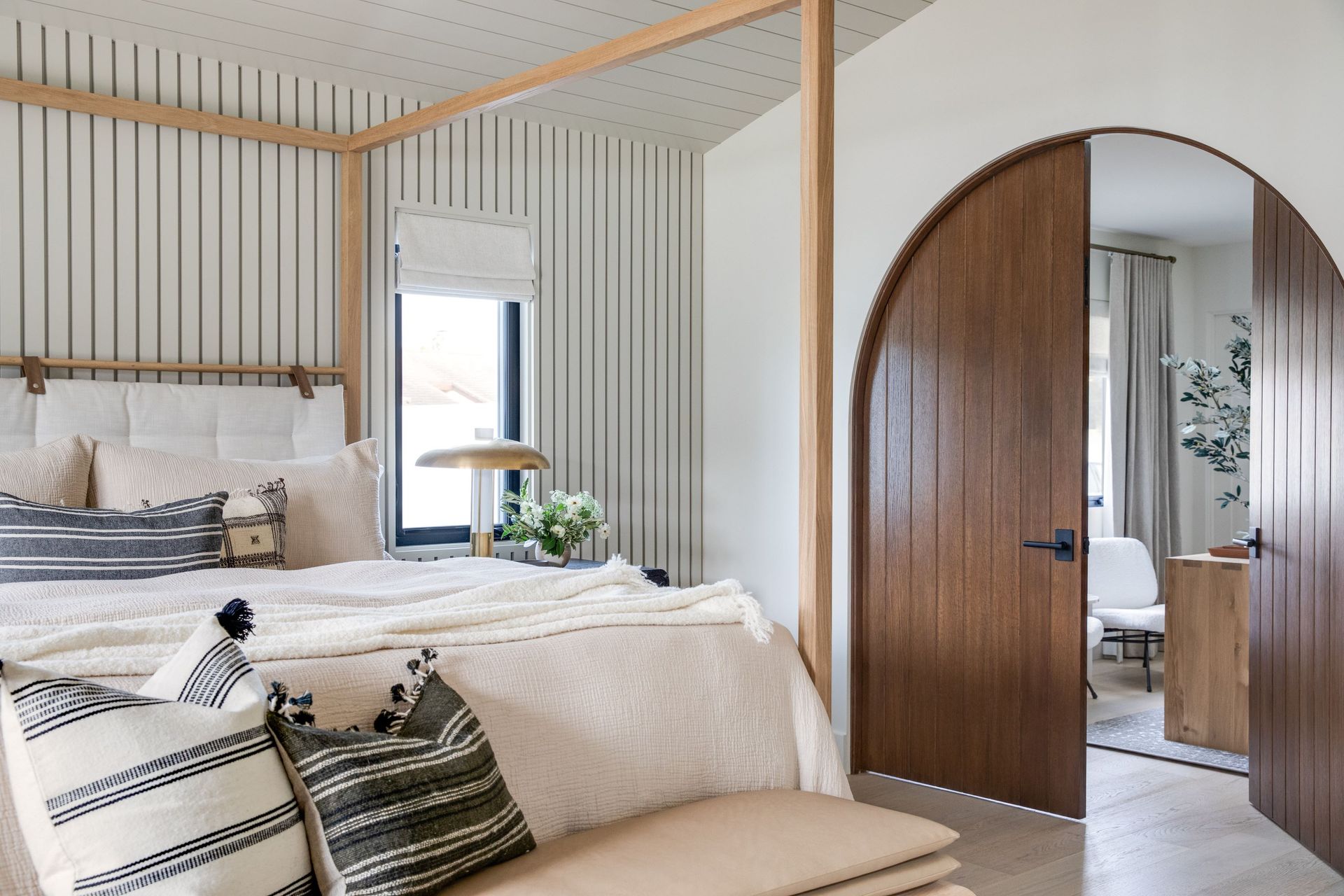 For the next few months, it's certainly going to be freezing outside, but at least the look of our interiors are warming up with wood wall decor and the like. Lindye Galloway, founder and chief creative officer at Lindye Galloway Design Studio + Shop foresees "a lean towards warmer colors for moodier spaces that are emphasized through rich colors and textures."
Different wood types, like walnut, are becoming more commonplace in her projects. "It's always been there but hasn't been the highlight for years," she says. "Its warm color and consistent grains make this wood a top pick for the new year." With accents in these shades appearing in homes, visual warmth is always close behind.
Interior designer Amy Peltier echoes this sentiment, calling it "organic moodiness." If you're after it for your own home, she says it's best to look for "dark smoky color palettes" which can then be "balanced by natural woods and natural materials."
2. Limewash walls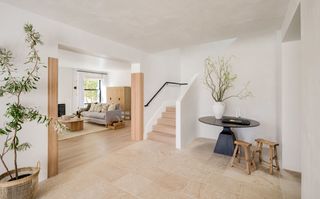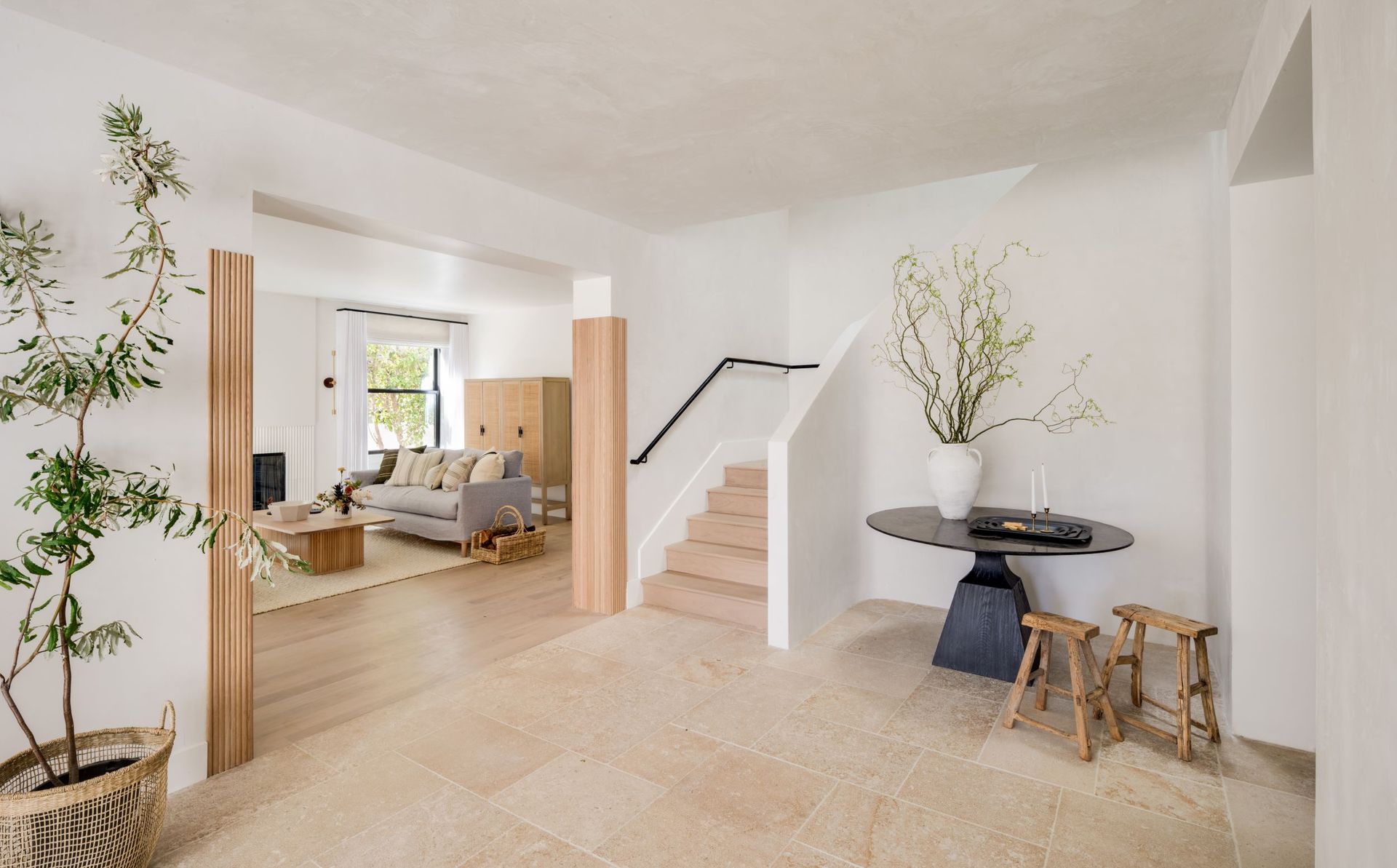 With the move towards warmer colors, it's only natural that cold white sees itself out (or at least has a makeover). "In 2022, plaster and limewash started to make their way into design again, and I think 2023 is going to be the year it is infused deep into the design of everyone's homes," says Galloway.
The excitement for all-white spaces is beginning to fade, but even if a light and breezy monochrome room is your thing, limewash paint gives it the texture and personality stark white rooms often miss out on. Use it on walls and ceilings for extra dimension. Can't paint your space? Seek out peel-and-stick wallpaper with a similar tone or opt for decor that adds plenty of texture (that's on-trend too).
3. Colorful and uplifting decor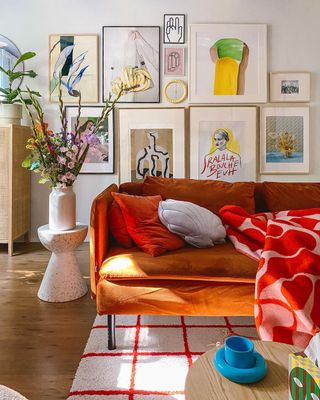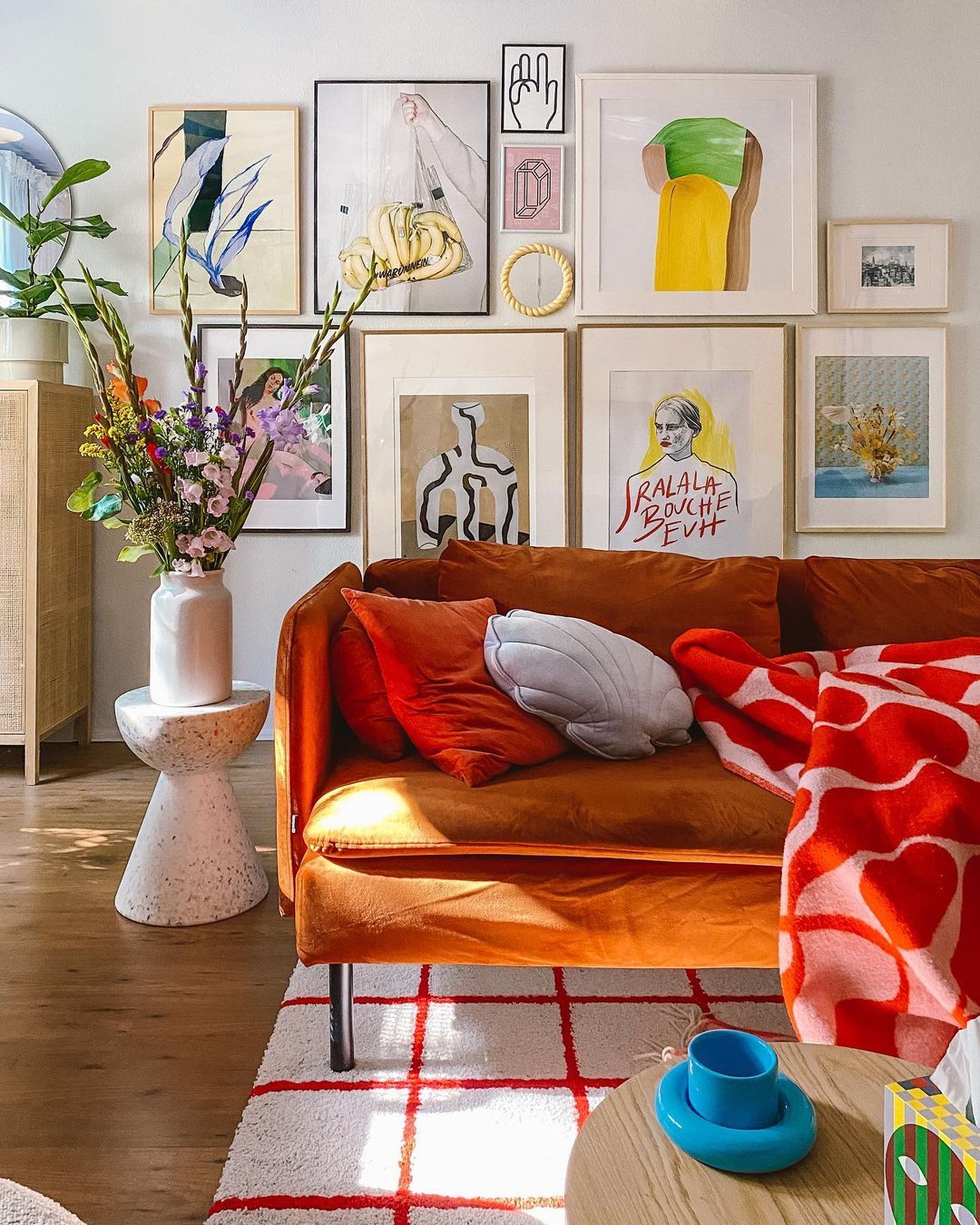 Dopamine decorating isn't going anywhere. Fun, mood-bosting pops of colors have extended their stay into next year (and likely beyond). As a reformed color minimalist, it's nice to see 2023 trends backing me up. While I used to be obsessed with not letting a single shade beyond black, white, or beige show up in my apartment, that has been thrown out the window.
Agi Raw of Raw Home Interior makes the power of color evident in this cheerful living room. Find rugs, artwork, furniture, and vases to really saturate your home without needing to fork out a ton on paint.
4. Statement stone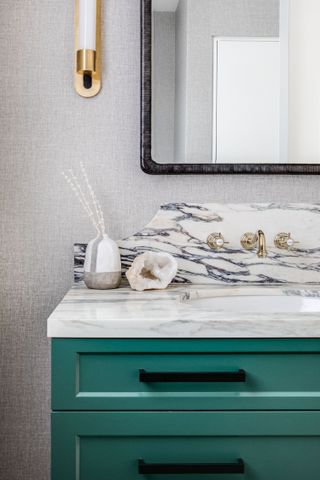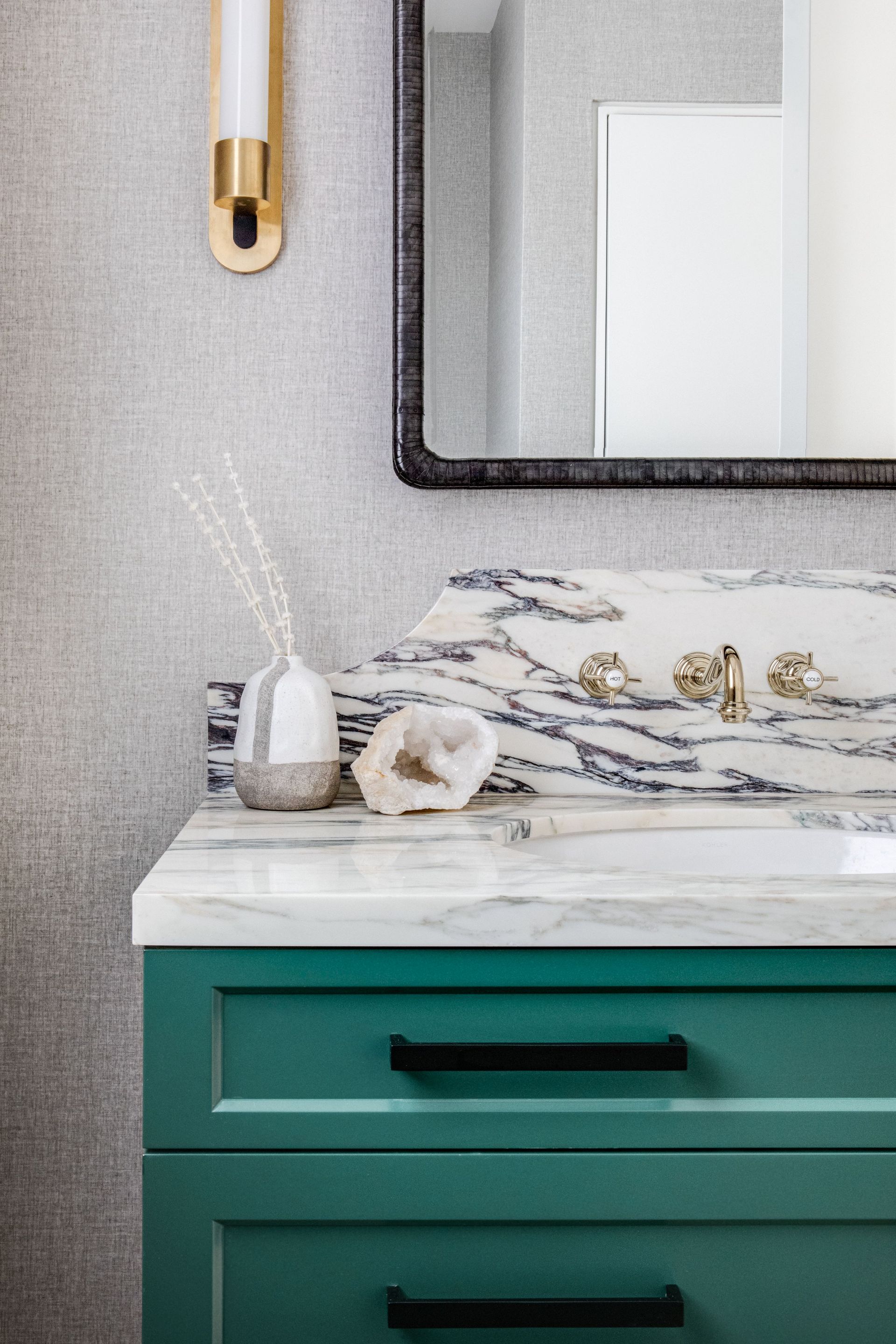 It could be a classic marble countertop or punchy green malachite coasters, either way it's clear that stone finishes are major statement makers. These natural materials will be coming in hot for 2023, too. "We will be seeing dramatic stone countertops," says Galloway. "People want to make a statement in places like powder bathrooms and primary bathrooms and stones with a heavy vein quality will now be that statement in the room!"
Renters and home sharers may not be looking into replacing countertops, but a cool marble serving board or stone coffee table are fresh ways of incorporating this trend on a smaller scale.
5. Tactile textures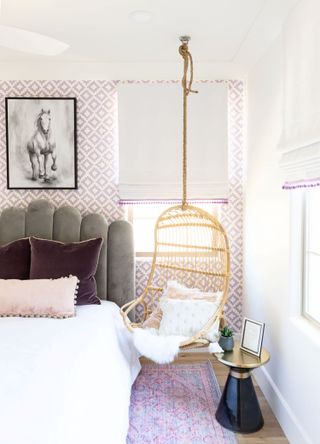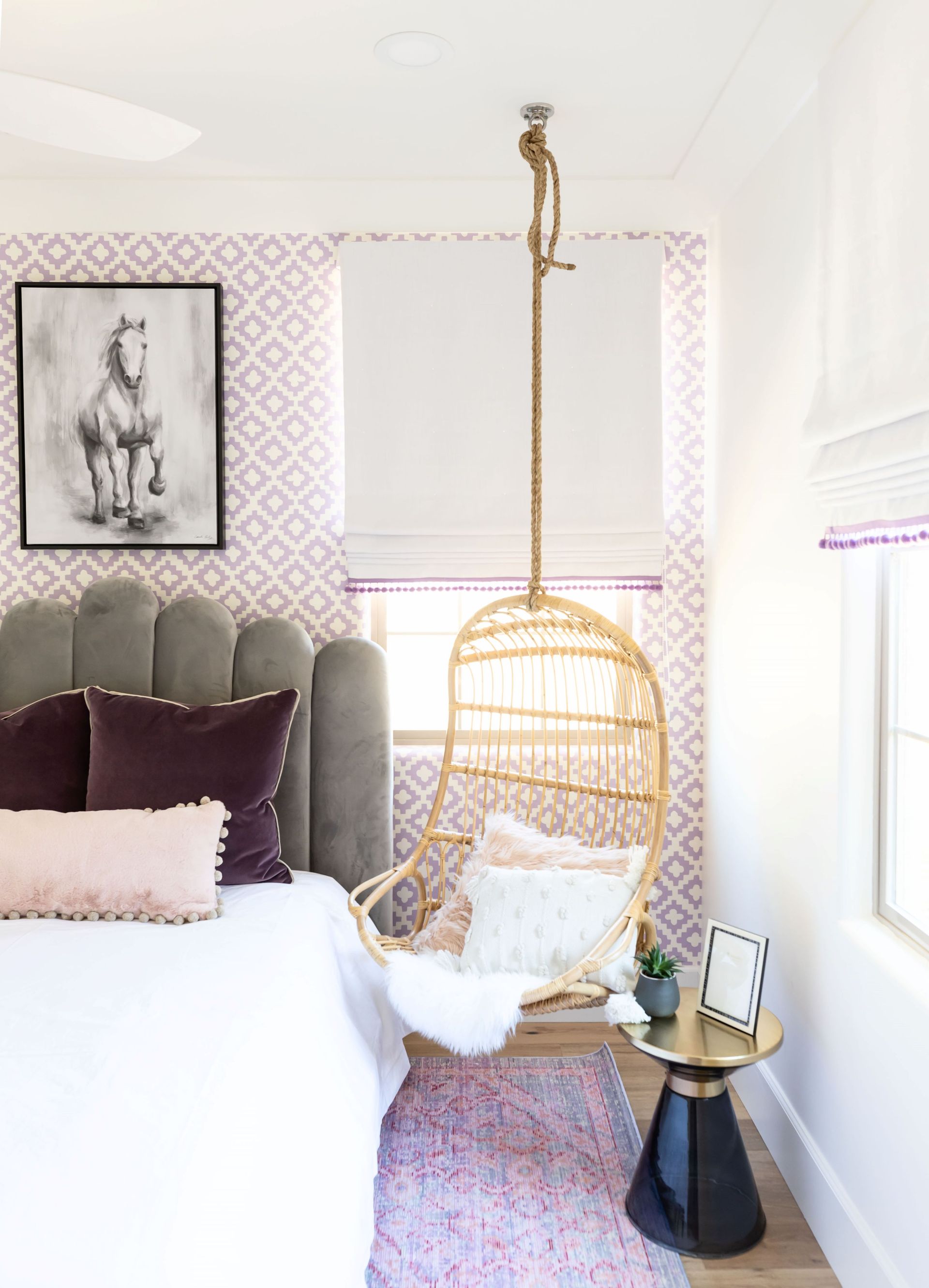 Bouclé had its moment, so did other textures like wood, but rather than ushering them out, 2023 is fully embracing spaces with layers of texture. Lauren Lerner, founder and principal designer at Living with Lolo notes that fluted wood, bouclé, and other textures will see an uptick in popularity.
Not only that, but curves and unique furniture shapes are carving their way into homes too. These trends complement one another well, whether they show face in small details like trim or larger focal points like furniture.
6. Upgraded bar carts and wet bars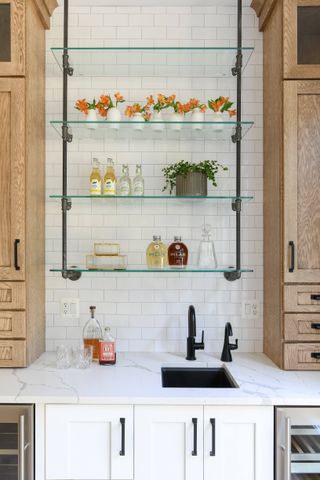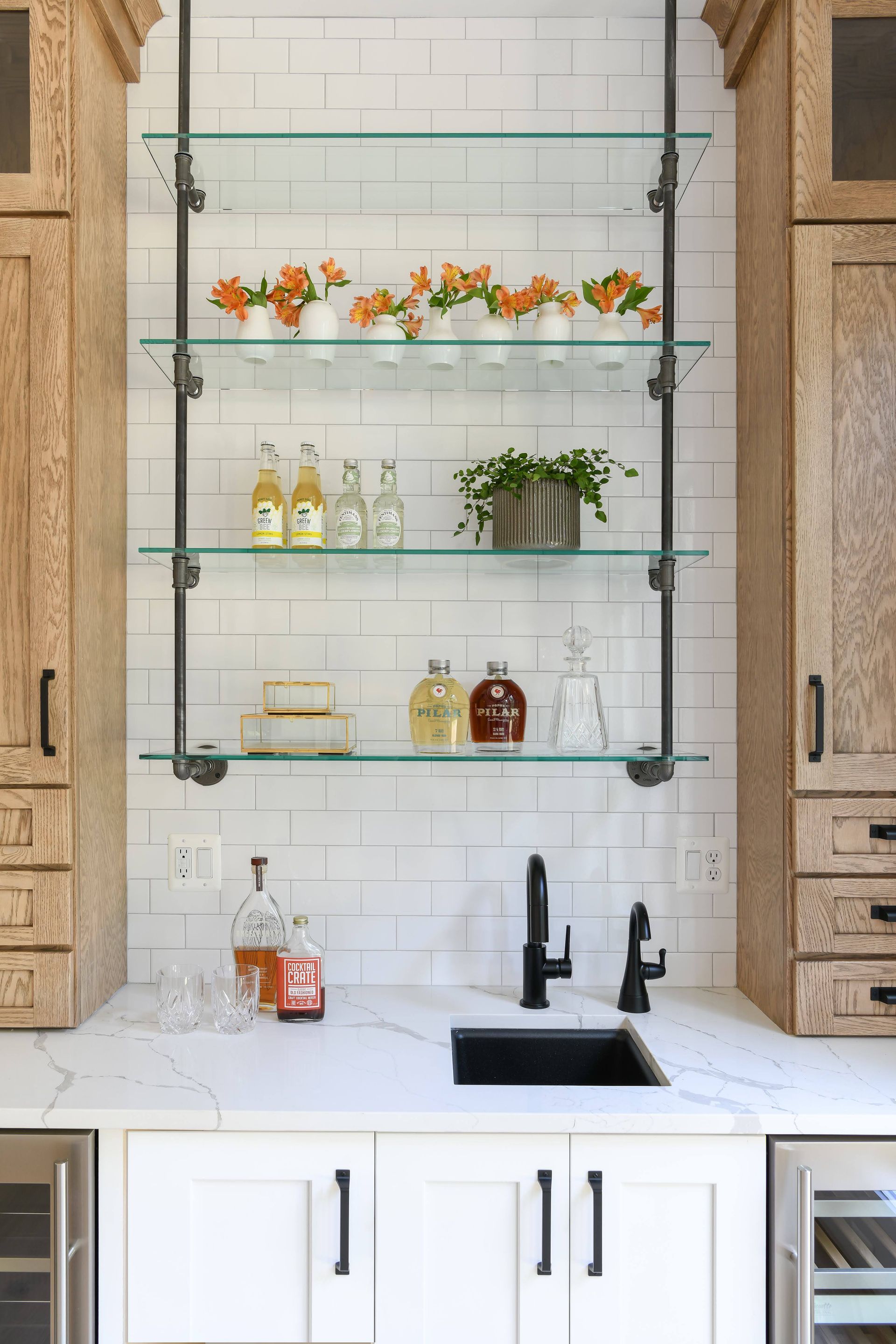 Like the idea of staying in? Same. That's why a dedicated bar area or bar cart is key, whether you fill it with your favorite tipple, the best non-alcoholic sips, or a truckload of hot cocoa packets.
"Industrial open shelf bars implement this cool factor and break up all the wood surfaces in the space while giving you a chance to lighten up the cabinets and adding in another material and element," explains Peltier. "Why settle for a basic bar when you can make it unique and special?"
She's right. Even if you don't have the space for a full wet bar, a bar cart or corner in your home is just as fitting. Clear out a small area so you can always treat yourself to a tasty drink whenever you and your friends feel like it.