Learning how to make a small space look luxe is a great way to make your place look stylish and contemporary. Just because your space isn't big, that doesn't mean you can't make it beautifully bougie.
That's right — you really don't need to be living in a NYC penthouse in order to make your place Insta-worthy. That being said, a home can feel more inviting with items that feel a little bit extra special. Just a few clever small touches in the right places can completely elevate a room and even a whole apartment.
Looking for small space decorating ideas and think adding a luxe touch could be the way to go for you? I've spoken to experts to find out how you can do just that, with plenty of ideas that are renter-friendly.
How to make your small space look and feel ultra-luxe, in 7 easy steps
From subtle styling to organization tips, here are seven ways you can add luxury to your small space.
1. Create good lighting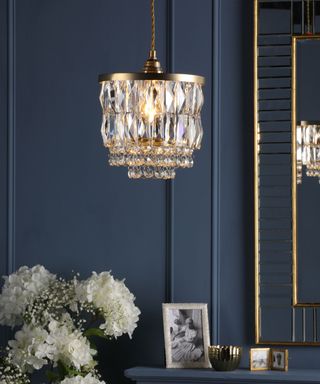 This may sound simple, but lighting is one of the easiest ways to quickly change how a room feels. "Whether it's from natural light from lots of windows or dimmers in the ceiling lighting to set the mood, good lighting in the room goes a long way to set the tone," explains interior designer Chantelle Hartman Malarkey. If you can't install a dimmer switch, you can buy lightbulbs that come with dimmer options.
Chantelle Hartman Malarkey is a photographer, designer, and influencer based in San Diego. After obtaining a film degree from the Minneapolis College of Art & Design, she's held various positions utilizing her artistic eye, from photography to interiors. She loves mixing high-end with low-end, to create attainable and stylish designs.
2. Edit down your items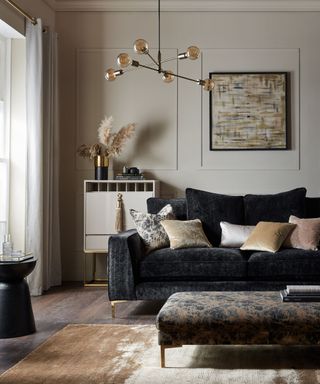 In a small space, having lots of items strewn around can make it feel chaotic — even if they're meant to be decorative. "Adding a bunch of small items and knick-knacks makes the space feel cluttered and busy," says Hartman Malarkey. Instead, she suggests investing in bigger, purposeful, eye-catching items, even if only a few for a small space, creates an elevated look. "Opt for pieces that exude quality over quantity," adds Artem Kropovinsky, interior design expert and founder of Arsight.
Artem Kropovinsky is an interior design expert and founder of Arsight, an award-winning interior design studio based in New York.
3. Stick to a theme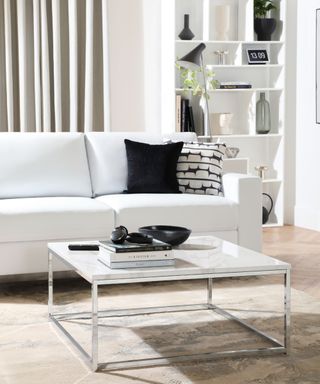 It can be so easy to scroll through Insta and TikTok, and latch onto lots of different design ideas. If you use them all in your home, it can look less Insta-worthy and more mismatched. "Nothing's worse than clashing and not matching colors, themes, and prints," Hartman Malarkey tells me. "You want a cohesive look that makes your space feel and look put together." Once you do this, it's important to regularly take a step back and re-adjust items where necessary, in order to maintain a put-together look.
4. Elevate everyday items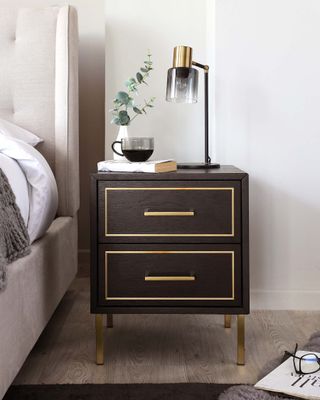 If you're renting and have a generous landlord, you can look at changing up door knobs, handles, and tiles with more chic pieces. "Consider swapping generic hardware on cabinets or doors with something more bespoke," says Kropovinsky. These will subtly make a place look and feel more expensive. Can't tear up the place? Look for peel-and-stick tiles, or switch handles and knobs on furniture that you own.
5. Be thoughtful when choosing textiles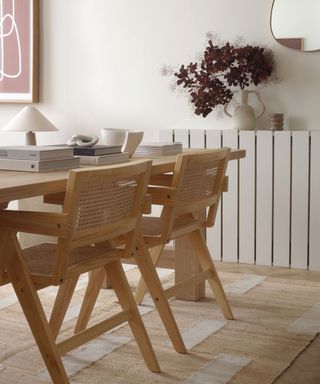 Instead of going for rough textures, choose ones that will actually help you relax in the space. "Use soft and tactile materials to create a comfy, warm interior space," says Courtney Wollersheim, interior designer at FLOOR360. "Velvety throw pillows, sumptuous rugs, or silken curtains can add a layer of luxe without the need for structural changes," adds Krpovinsky.
Courtney Wollersheim is an interior designer at Floor360. With 20 years of design experience in the industry, she is tuned in to all the latest design trends but has a keen eye for function and flow.
Wollersheim also suggests choosing fabric colors that match your existing interior. "For example, if you have light oak hardwood or vinyl plank flooring, choose a carpet with natural fiber like wool or sisal, with a soft two-tone pattern that's in the family of light natural colors."
6. Create a focal point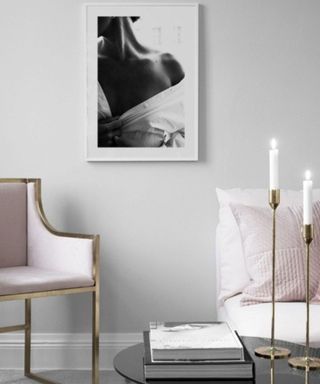 By creating a stylish area for guests to look at, you can distract them from the fact that the space is smaller. "Make sure there is something in the room that stands out and is the focal point," says Hartman Malarkey. This can be a large mirror, a unique piece of furniture, or art piece — whatever makes you happy will catch everyone's eye and make a statement.
7. Pay attention to the small details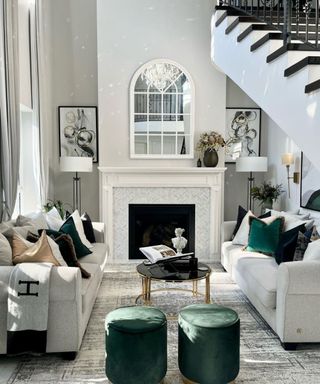 As well as having a strong focal point, it's also important to make sure the smaller pieces are also impactful. "Add items like curtains, large throw pillows, and ceiling lighting," explains Hartman Malarkey. "When they are skipped, the room looks bare and not styled, but when these are checked off the list the room looks complete." This will help create a luxe yet livable space.
3 buys that will make your small space look luxe
Want to put our experts' advice into practice? Here are three buys to help you do that.
The prices below were correct at the time of publishing this article.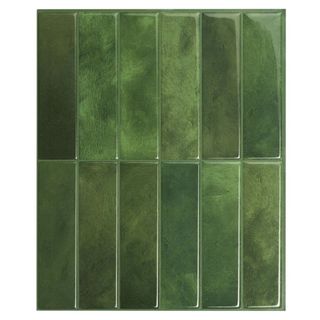 Easy to remove
1. Smart Tiles Peel-and-Stick Backsplash
Price: $37.98 for five sheets
Stuck with white walls in your kitchen or bathroom? These jewel-colored tiles are the solution. I love the striking green, but these do also come in blue, pink, and black if you want a different shade.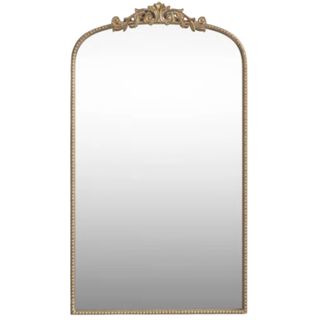 Royalcore
2. Lark Manor Alisha-Marie Arch Wall Mirror
Price: $139.99
Large mirrors create the illusion of more space, but they can also make a place look so much more stylish. You can either hang this up or place it on the floor, depending on what your landlord will allow.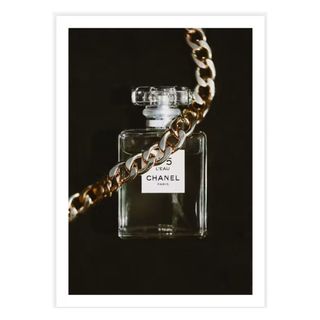 So chic
3. Golden Chain Wall Art Poster
Price: From $11.97
When I think of quiet luxury, one of the first things that comes to my mind is Chanel No. 5. Even if you can't bag a bottle, you can still hang this above your dressing table to make it look gorgeous and glamorous.
FAQs
What one thing will make a room look luxe?
The number one thing that will make a room look and feel more expensive is having a focal point that's well-styled. Whether it's a statement wall, a large mirror, or a quirky furniture piece, go for something unique and impactful.
How can I make my place look more luxurious?
Luxury is less about opulent statements and more about subtle touches that are chic and timeless. Choosing soft textiles, upgrading to luxurious hardware, and sticking to one theme will all make your place look more stylish.
---
Want to really focus on making your place look fully luxurious? Go through and decorate each room, one by one. These luxe living room picks are super fashionable, and won't cost you a lot of dollars.