It's that time of year where we start looking into their interior design crystal balls and predict the biggest interior design trends 2021. You will definitely notice a theme here – so many of these new trends are about making your house cozier, warmer and more inviting. There's lots of nature going on, and soft textures, it definitely reflects the fact we have all been spending a lot more time at home this year and literally want to feel cocooned by our spaces.
We've picked out all our fave 2021 trends that are really easy to bring into your home right now. Nothing crazy, no remodels required, just little things you can change in your home to bring it up to date with the latest small space interior design trends.
1. Embrace shabby chic... but not as you know it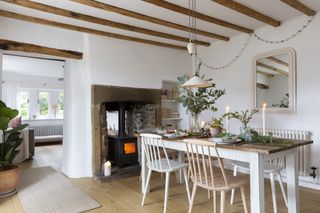 Before you start panicking that you are going to have to distress all your furniture, hang up the cliche signage and buy anything on eBay that looks vaguely 'French' (even if it turns out it was actually just from The Range last year), the shabby chic trend has had a big of an overhaul, and we are here for it. There are less heavy carvings and badly painted furniture, and on a whole, this new trend is less shabby and more chic, but there is an essence of that style there.
If you want all the tips on how to embrace this 2021 version of the shabby chic trend, head over to our gallery.
2. Mix modern with vintage in a bathroom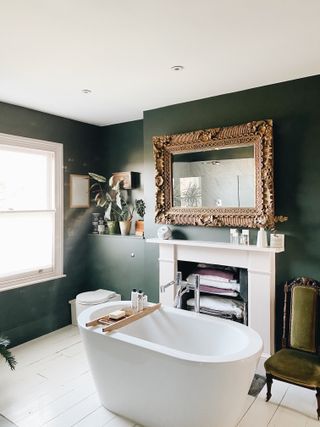 The experts at Victoria Plumb have noted that this modern vintage mix is increasing in popularity as people move away from that very sleek, contemporary monochrome look that's been on trend for decades. This look is more eclectic, more bathroom meets... living room. Hang ornate mirrors, add in vintage chairs, pick bold colours! We love the mix of this statement contemporary freestanding bath with the more vintagey elements of the room.
For more bathroom ideas check out our gallery.
3. Embrace the cottagecore trend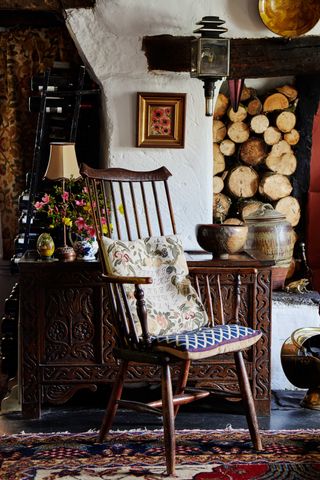 So what exactly is cottagecore? In short, it would seem cottagecore is an aesthetic that started life on social media. It's all very wholesome, pastoral and based around rural life. Type in #cottagecore on Instagram and your page will be filled with soft pastel colors, floaty dresses, quaint cottage interiors and a bit of Animal Crossing thrown in there too.
A really cheap way to bring this 2021 trend into your home is to scour eBay and Etsy for some really unique bargain buys. The quirky the better when it comes to cottagecore. Just think cluttered (in a good way), super cozy and just a little bit kitsch...
4. Add in plenty of cane furniture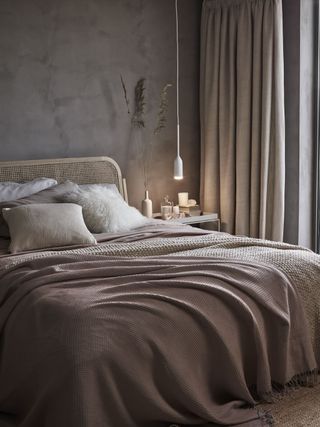 The trend for rattan and cane furniture is still going strong into 2021 – sideboards, chairs and beds are all really easy ways to bring this stylish material into your home. We have also seen (and tested out for ourselves) loads of upcycling projects using rattan webbing if you are after a cheap way to add some of this trendy texture into your home.
5. Become a Grandmillennial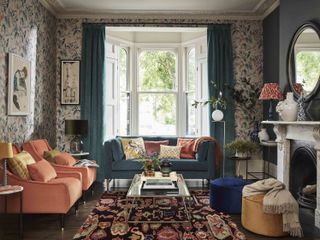 This is basically a new 2020/21 name for granny chic. It's all about floral prints, lace table cloths, embroidered curtains, but it's not twee, oh no, it's timeless and we love it. There is a way to do it though to prevent your home from actually looking like your nan's bedsit. You'll see that these Grandmillennials do go big on the old fashioned prints and designs, but give spaces a modern twist by adding in some more contemporary pieces, say a Mid-century style velvet sofa. Sure, the spaces are nostalgic but they don't feel dated or stuffy.
6. Create a space filled with natural textures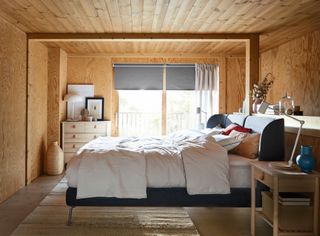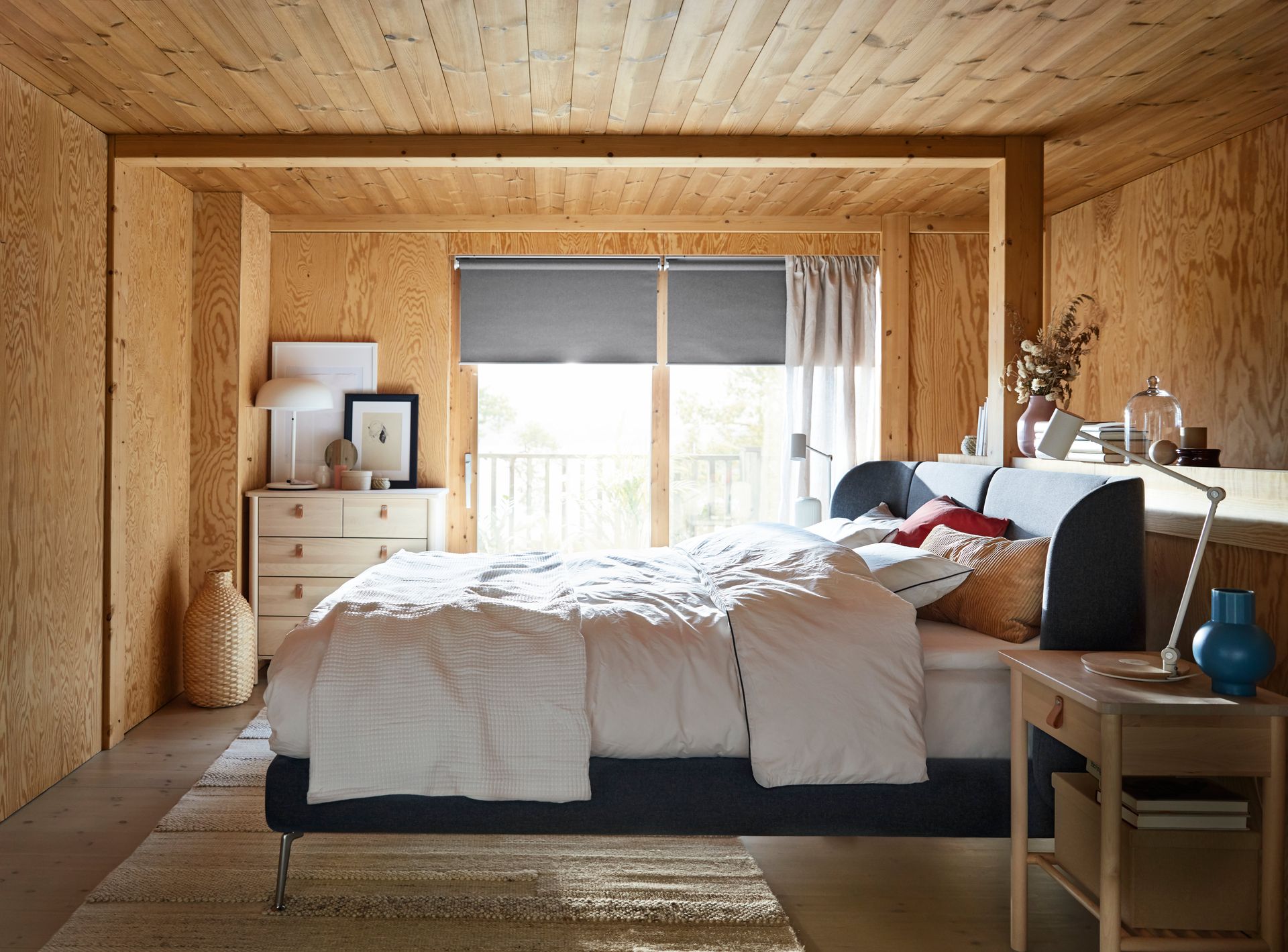 We are seeing texture increasingly being used to add interest to rooms rather than color. We love the look of plenty of textures layered up but all in the same, or very similar color. In living rooms and bedrooms, cushions and blankets are an obvious way of doing this but in other rooms, try bringing in textures with plants prints and well-curated knick knacks.
7. Bring the outside in with dried flowers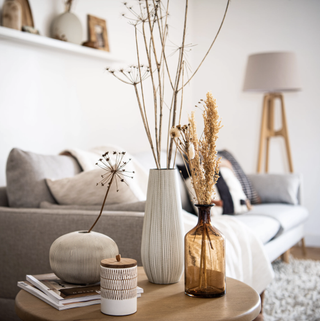 Dried flowers are all over Instagram at moment, and they are a great way to bring some natural, delicate textures into your home. You can dry flowers yourself just by tying them together and hanging them up for a couple of weeks but we have our eye on all the gorgeous affordable buys over on Maisons du Monde.
8. Bring back bouclé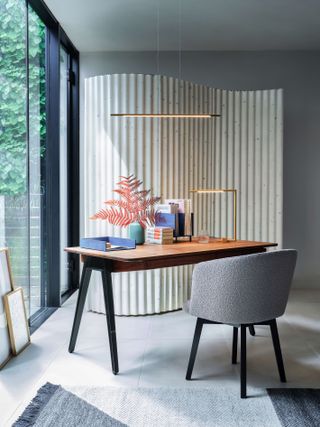 Bouclé – yes, that slightly slubby to the touch, tactile fabric – that is also a yarn (just to confuse us all). Back in the late 1940s, Florence Knoll asked for a chair she could curl up in, the result was the Saarinen's Womb Chair in Knoll's Classic Bouclé. It's now back and you're going to see it everywhere, in both interiors and fashion, so get ahead of the crowd and bag your bouclé buys early.
9. Create an all year round outside space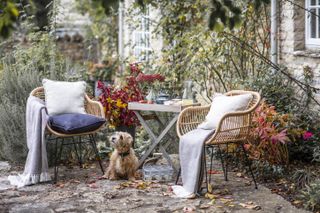 With it looking like we are all going to have to be socialising outside a whole lot more this year, plus just spending more time in our own homes, it's no wonder outdoor living spaces are a big trend for 2021. Winter balconies, patios and gardens are all over Pinterest and Instagram right now and you can recreate the look too – just think outdoor sofa, plenty of cushions and throws, festoon lights, a firepit.
10. Style up your home office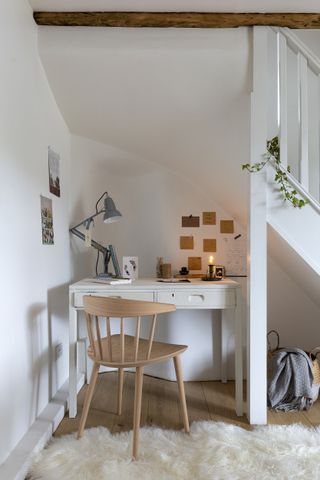 Of course home offices had to get a mention in here somewhere. Never has this, usually pretty functional, room had so much attention. With us all working from home a whole lot more home offices need to be spaces we want to spend time in and feel comfortable and productive in. Even if you don't have a dedicated home office you can still create a 'separate' space to work in, you just have to think out the box a bit – use an alcove, transform a hallway we have even seen people using a wardrobe as an office!
11. Shiplap wall panelling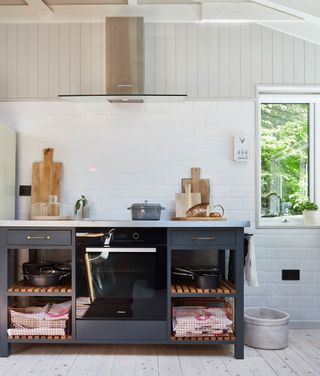 Wall panelling, and more specifically, shiplap panelling is looking to be a big trend for 2021. It's a great way to instant bring in a boho, rustic vibe to any room and you can actually DIY the look.
12. Cozy cabin styles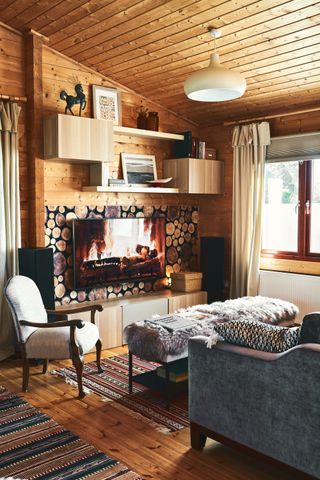 Well this definitely comes straight from our need to feel as cozy and comfy as in our homes as these... unprecedented times continue. We have always love cabin-style interiors – open fires, sheepskin rugs, piles of logs, dreamy, dreamy stuff. And hey, even if your home isn't technically a cabin you can still get inspired to bring some of those cabin decor ideas into your home.
13. Modern rustic living rooms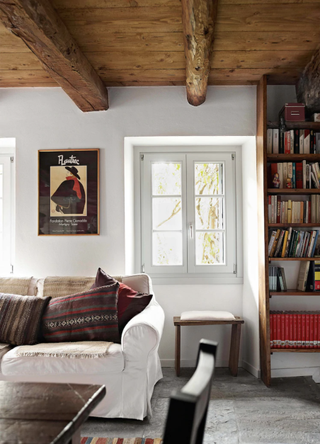 Chalky white walls, textured cushions, layers of rugs and plenty of wood, we are all about the modern rustic look. As the name suggests, the look is a mix of the no fuss, clean look of contemporary interiors and the soft, eclectic look of rustic rooms – it's an easy look to achieve and can work in any room in any style of home.
14. Light filled spaces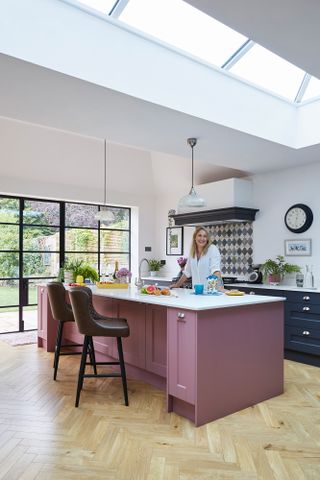 Because when you are shut inside for the best part of a year, you want all the light you can get. Glass doors, ceiling windows and lantern windows are a huge trend for 2021, and if you are planning a kitchen extension for the new year definitely have a think about how you can incorporate those. Or have a look around your current kitchen and see if you could add a skylight or turn windows into french doors.
15. Neon lighting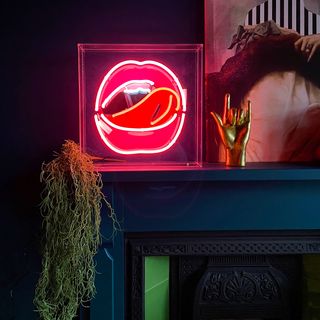 Neon lights were a big trend on Pinterest towards the end of 2020, and personally we love the vibe. You could go all out with the Tik Tok famous color changing LED light strips on Amazon or keep it subtle with some tasteful neon lettering.
16. More relaxed rooms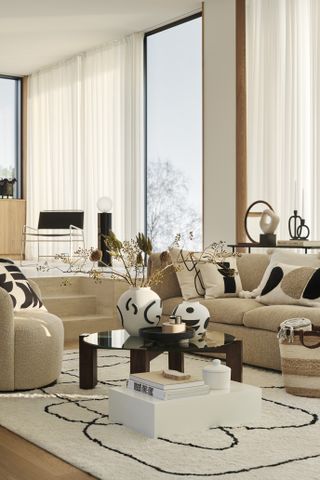 This trend is 100 per cent a result of us all having spent more time at home in 2020 – interiors going into 2021 are a whole lot less formal and more relaxed. Where as for the last few years we have all been all about that Mid-century look, clean lines, very sculptural pieces, and while that vibe is never going to date, there has been a shift towards more... comfy piece. No sharp lines, plenty of layers and textures and less of a formal layout to rooms too.
17. Forget grey it's all about green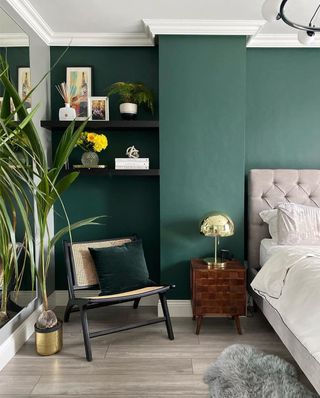 It feels like there is a new 'grey' every year, and by that we mean a new popular color that becomes everyone go to. Last year it was blue, and this year it's definitely green – you know a color is going to be big when everyone starts painting their kitchens this color and we have never seen more green kitchens on Instagram or Pinterest than we have this month.
In the Made.com color trend report, color expert Tash Bradley said: 'Green stands for health, happiness and nature, so pretty much everything we were craving this year. Plus, it's extremely versatile – it can be used as an almost neutral background colour, or a bold style statement. In any case, greens will be everywhere next year, replacing grey as a chic all-rounder. I have a hunch that thanks to its calming character, it'll go on many a bedroom wall.'