The dated decorating trends of the 2010s have had their day, and the 2020s have already given birth to fresh aesthetics that make last decade's fads feel incredibly tired. Indeed, a "Live, Laugh, Love" sign from Hobby Lobby is just so 2015.
You can refresh your home with the latest small space interior design trends, but be sure to steer clear of these while doing so. Here's how to do just that without having to completely revamp your place and how to make the most out of what you've got.
1. Dated trend: Typography signs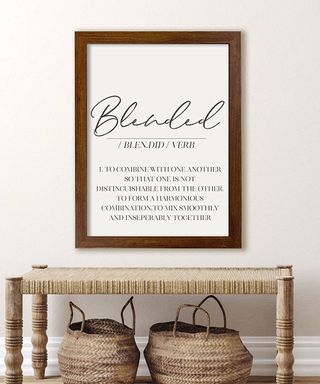 The modern farmhouse trend absolutely exploded in the 2010s. And while we loved it as much as the next person, some of the look's more cookie cutter fads just have to go. We're talking those rustic cursive script signs that say things like 'Live. Laugh.Love', 'Gather,' 'Farmhouse,' and 'Bless This Mess.' Sure, they're cute, but instead of cultivating vintage vibes, these mass-produced signs now feel incredibly basic.
Instead: Unique artwork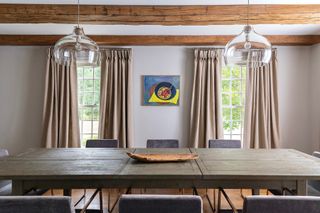 Today's modern farmhouse doesn't have to be black and white and calligraphy all over. Instead, cultivate a multidimensional aesthetic with antique oil paintings, line drawings, and botanical prints. The best wall art is specific to you.
Don't worry, you don't have to spend a fortune curating a rare art collection. Commission custom line drawings on Etsy, and hunt for vintage prints and antique oil paintings via online auctions and secondhand shops, some of the best places to buy vintage furniture.
2. Dated trend: Midcentury mania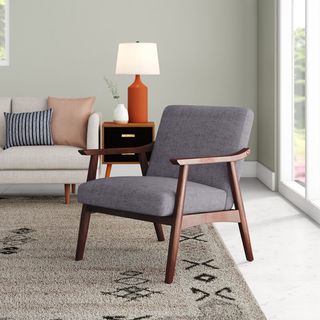 The Midcentury modern style may very well be more popular now than it was in the 1950s. We love an Eames chair as much as the next person, but today's market is oversaturated with peg-leg everything. While Midcentury looks will never completely fade, it's best to balance the designs with different styles, to avoid a dated look.
Instead: Curved silhouettes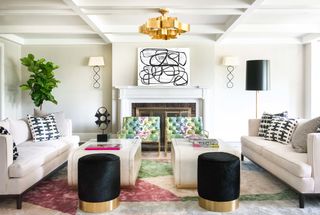 Midcentury style favors angular shapes and stark minimalism, but it is possible to have too much of a good thing. To bring contemporary warmth to this throwback look, layer your sharp, skinny-legged furniture with curved silhouettes. Think circular ottomans and poufs, rounded coffee tables, and soft sofas.
3. Dated: 50 shades of gray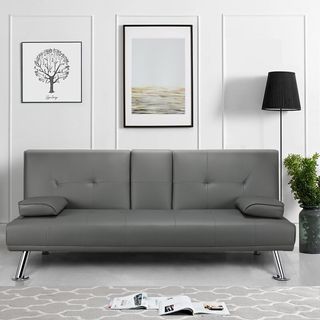 In turbulent times, paint color trends tend to favor the safe. So it's no surprise gray has ruled the past decade – and we're not suggesting it's going away. In fact, Pantone named dual "Colors of the Year" for 2021, and Ultimate Gray was one of them. However, it was paired with the sunny yellow "Illuminating" to suggest it's time to balance all that gray with some variation, and avoid one of the dated decorating trends.
Instead: Warm it up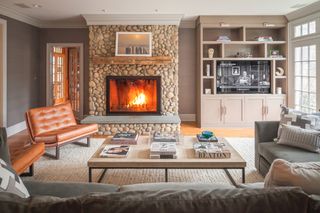 You don't need to kick your gray sofa to the curb, but keep your space from looking too cool by introducing warm neutrals into the color palette too. Think creamy taupes and terracottas in the form of buttery leathers, rich woods, and natural stones.
4. Dated trend: Faux distressed furniture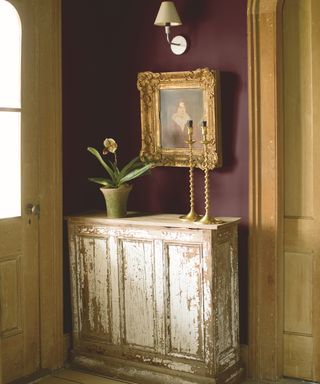 If you aren't handy with chalk paint, take ease; the reign of faux-distressed furniture is coming to an end. Weathered finishes were a great way to create a vintage feel for a time, but now the overdone trend feels manufactured (because, well, it is).
Instead: Authentic vintage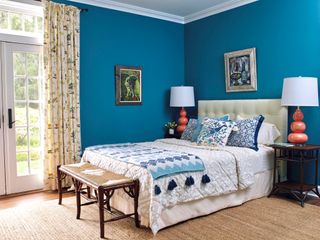 Finding vintage that speaks to you is so much more special than opting for something faux distressed, or already up-cycled. Plus, it's freeing to embrace an item's patina and charming nicks and scratches. Not only do those little flaws give a piece character, they make it easier to truly live with your furniture without stressing if little hands (or paws) cause new dings and dents.
For affordable vintage, browse sites like Auction Ninja, Facebook Marketplace, and Etsy. To get the most mileage out of your finds, embrace different purposes: An old dresser turns into a baby's changing table, a vintage apothecary cabinet organizes junk drawer odds and ends, and antique lockers create a streamlined mudroom.
5. Dated: The bright-white kitchen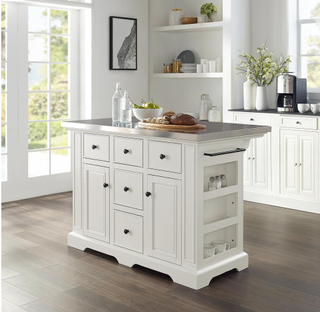 The kitchens of the last decade were, in a word, white. In an era of minimalism, nothing felt more clean than a bright palette of Cararra marble, white subway tile, and angular eggshell cabinetry. But it's become one of the biggest dated decorating trends. Today, the stark kitchen design look feels a bit too sterile, and it's slowly fading from favor.
Instead: Add pops of color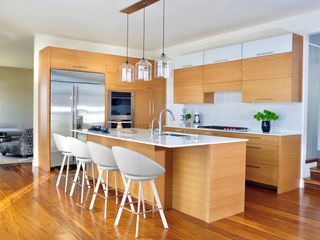 While we love colored cabinetry, opting for a bold hue can feel too risky for such a big investment. Instead, add pops of color in the form of a mobile island or colorful light fixture. Better yet, embrace new neutrals like creamy taupes and natural wood for cabinets and countertops.