What Is Maximalism: Quick Menu
If you squished a confetti-filled party into a compact design style, you'd get maximalism. The opposite of white walls, negative space, and the neutral color palettes that minimalism represents, maximalist design knows no bounds and is for all the rebellious design enthusiasts who don't mind coloring outside the lines.
Loud, saturated, and full of vibrant patterns and textures, this is a design style that's going to reignite some inspiration in you if you're the type to yawn at beige aesthetics.
Curious to know more about maximalism, its history, and how to bring it into your own space? Buckle up. We're about to take a sharp and surprising turn from the quiet and cohesive styles of minimalism and mid-century modern, and delve into something that's a little more over the top.
What is maximalism?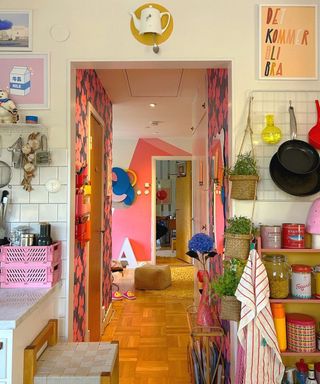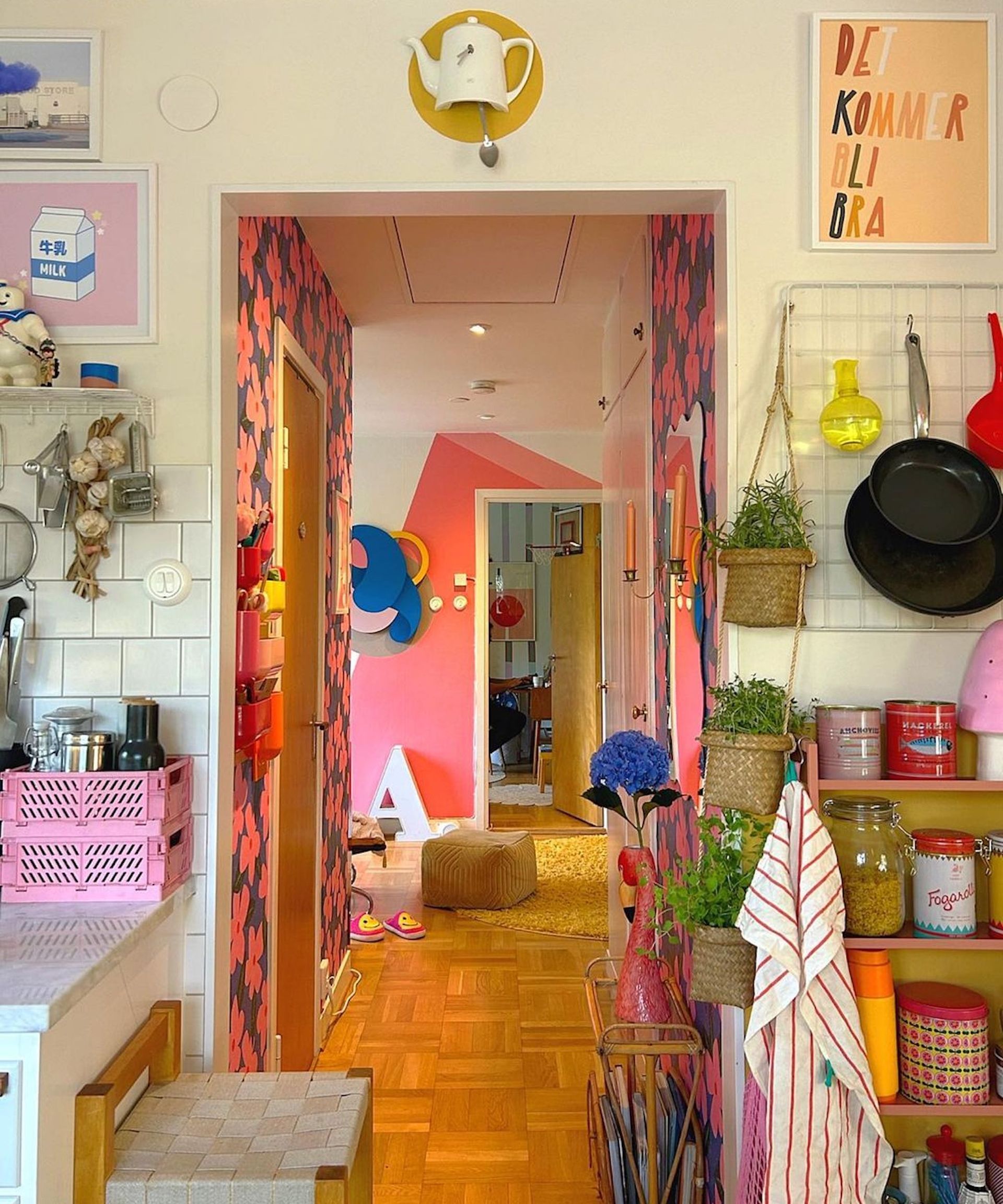 You can think of maximalism as minimalism's sassy younger sister. The two couldn't be more different, and what flies in a cool, all-white Scandi chic apartment won't necessarily exist in a maximalist space. "Maximalism, at its core, stands as a delightful rebellion against the less is more mantra," says Anthony Roebuck, qualified architect and artist. "Think of it as an artistic buffet, where every space becomes an opportunity to convey a plethora of stories, aesthetics, and emotions."
Anthony Roebuck is a qualified architect and artist. He is the founder of Watercolor Affair and ran his own architectural
illustration business prior to this.

What is the history of maximalism?
Your educated guess is probably correct. Maximalism's creation was a response to minimalism. When society is going strong in one direction, it only makes sense that styles, concepts, and aesthetics emerge to counteract them. Roebuck says to think of it like "a pendulum swing."
It also descended from a handful of other aesthetics. "Its roots dig deep into the theatrical resplendence of Hollywood Regency during the 1930s — an epoch marked by sheer lavishness and magnificence," says Bailey Moran, seasoned real estate professional and the COO of Austin TX Realty. "From where I stand, maximalism is essentially the haute couture of domestic spaces, oozing with a self-assured grandiosity."
She notes that once the '70s rolled around (which was essentially the tail end of mid-century modern's reign), the pattern and decoration art movement took hold and "injected a tangible opulence into rooms." As the '80s came along, "a cacophony of brilliant hues and unconventional forms" erupted, and colorful decor, wallpaper, and features stood in the spotlight. Since then it has morphed slightly, but the same defining factors still hold true.

She describes the look as a "sensory experience steeped in a synergistic mixture of divergent textures, audacious patterns, and vivid pigments," which is an extremely poetic way to put this in-your-face design style. She also echoes that it's "a stark contrast to the buttoned-up, less-is-more ethos of minimalism."
Bailey Moran is a seasoned real estate professional in the greater Austin metro area and the COO of Austin TX Realty. She has over 10 years of experience in the real estate industry and have produced over $100M in sales. She's been quoted in Forbes, The Wall Street Journal, and Realtor Magazine.
What does a maximalist home look like?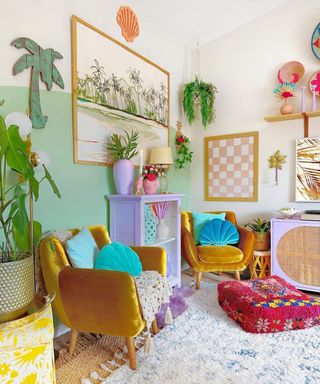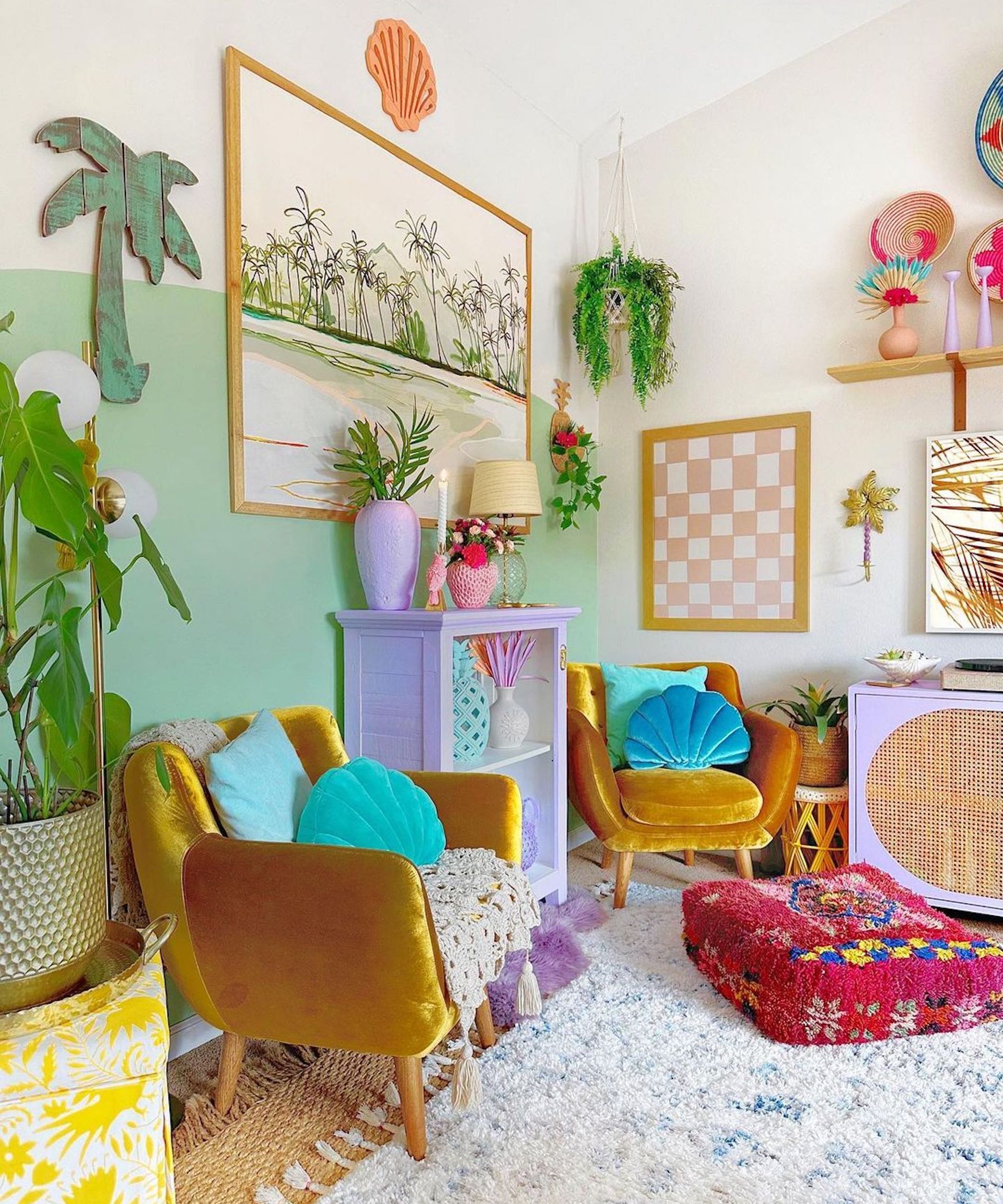 Maximalism is certainly a distinct style, so how does this translate into a home? "Consider dramatic paint schemes and ornate wallpapers as the foundational pieces in this lavish puzzle," says Moran. "Bedrooms often boast elaborate headboards, kaleidoscopic cushions, and rugs that not only offer comfort but extend an invitation to live life in full color." If you rent, peel-and-stick wallpaper is a great alternative, and of course, buying plenty of vases, throw pillows, blankets, and decorative objects you can dot around your living space. Similar to cluttercore, more is more in the eyes of a maximalist.
Your bathroom holds a lot of potential, too. They can "become theaters of whimsy, featuring vivacious shower curtains and tiles that defy conventional wisdom," says Moran. In your cooking space, try out vibrant appliances, like a bright pink coffee maker or a patterned stand mixer. As Moran notes, it won't only appeal to your design tastes, but it "makes meal prep seem less a chore and more a jubilant activity."
Maximalist decor buys
Whether you've always been a maximalist or are a minimalist who may or may not have just been swayed to switch sides, the following decor picks will help you create a maximalist-inspired home.
---
Brushing up on your design knowledge? If you're looking to go niche when it comes to adding to the library of aesthetics in your head, acquaint yourself with dark cottagecore. It's the coolest twist we've seen yet on this ethereal style.