For anyone with a baby or a toddler, a trusty travel cot is must. But with models ranging widely in price and specifications, how do you go about choosing the best to fit you? We've picked our favourite travel cot buys to suit all budgets so you can all get a good night's sleep, wherever you are.
Find more baby and child-related buys in our buying guides.
Travel cots need to know
Just a few important things to consider before buying a travel cost:
Check your child's age and weight suitability for the travel cot, as this varies from model to model.
The weight and size when it's folded is also important, especially if you are going to be lugging it around a lot or taking it on a plane. Consider the case it comes in, too – will it stand up to being chucked into the boot of the car or the hold of a plane, and will it protect the cot within it? Is it easy to fold away and to put up?
Is it stable enough to cope with your little one leaning against the sides? And will it need an extra mattress for your little cherub to be truly comfy?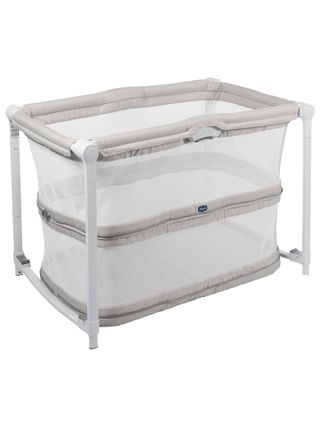 The perfect option for parents with newborns who find that travel cots can often seem too large and not all that cosy, the Chicco Zip and Go has an expandable section, allowing it to act as a small crib from birth to six months and a larger baby bed from six to 18 months. It's super compact and relatively lightweight, making it the ideal travel companion.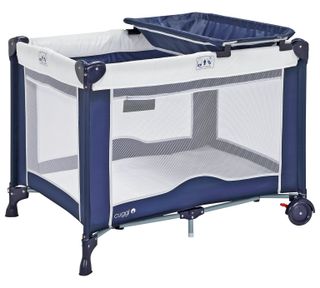 This travel cot is a great all rounder that easily converts from cot to playpen. It has a bassinet level that is perfect for younger babies, as well as a removable cot top changer. It's set on lockable wheels so can be manoeuvred easily and folding it away is relatively straight forward.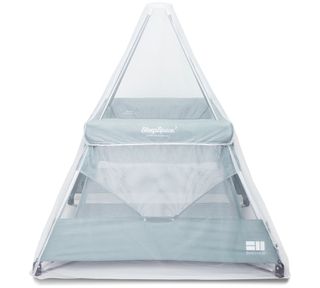 If you are planning on travelling to warmer climes, the BabyHub SleepSpace is a great multi-functional bit of kit. It ticks all the right boxes in terms of being lightweight and easy to work but it also features a fitted mosquito net and doubles as a tipi for toddlers to play in.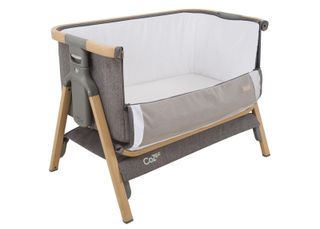 While most travel cots are designed purely from a practical point of view, the Tutti Bambini CoZee crib also looks incredibly chic and could seamlessly fit in as a piece of permanent nursery furniture. It comes with a deluxe foam mattress and features a handy shelf for storage while travelling.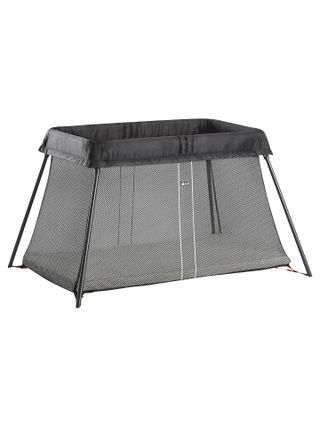 Incredibly lightweight and compact when folded, this cot is especially easy for using when travelling. Other advantages include a washable cover and high comfort mattress, plus it's really easy to set up in just one simple movement (not a loose part in sight).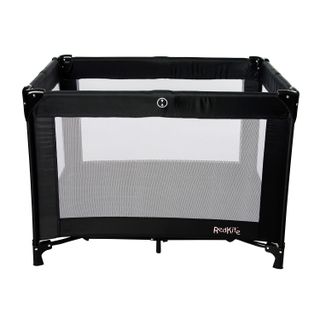 If you are buying a travel cot on a budget then the Red Kite Sleeptight travel cot is a clear winner. It's compact once folded down and fits easily into the travel bag it comes with and, even though you might want to buy a comfier mattress, it's still great value for money.
More advice, ideas and products you will love...
Why you can trust Real Homes Our expert reviewers spend hours testing and comparing products and services so you can choose the best for you. Find out more about how we test.