On the hunt for stylish gender-neutral nursery ideas? When it comes to decorating a nursery or looking for kids' bedroom ideas, there is a clear trend emerging. Pinterest's top trends report shows that search volumes around 'unisex nurseries' have gone up by 527% this year. Long gone are the days of pink for girls, blue for boys, princesses and superheroes, now we want to create unisex spaces that are gender-neutral and actually just a whole lot more stylish as well as being more inclusive.
So we have rounded up our favorite looks plus asked the experts for their top tips for creating the perfect room for your baby...
1. Beginning with a neutral backdrop
A simple, neutral color is the perfect place to start a unisex nursery or kid's bedroom. Interior designer and founder of the Slovakian Mimesis Studio, Marek Cegledy, agrees that this is the best place to begin. He says:
'Children's bedrooms are an ever-changing thing and neutral color palettes are far easier to adjust to a child's ongoing development. We wouldn't usually totally refurbish our child's bedroom every five years to fit with their advancing age, so a gender-neutral beige or cream base is more practical – both for the child and the parent!'
2. Incorporate block colours
Once you have got that blank canvas you can start adding pops of color. Try and avoid the typical pinks and blues and go for less gendered colors – we love oranges or sage greens. Aarti Popat, an interior designer, has a few suggestions when it comes to color. She says:
'I don't believe in the age-old belief that boys like blue and girls like pink. I have both and I try to steer them away from gender stereotypes – lead as you want them to believe. Colors that I feel work well with gender-neutral spaces are oranges, greys and even purples. Using different depths of the colors works nicely too.'
3. Add interesting, even educational patterns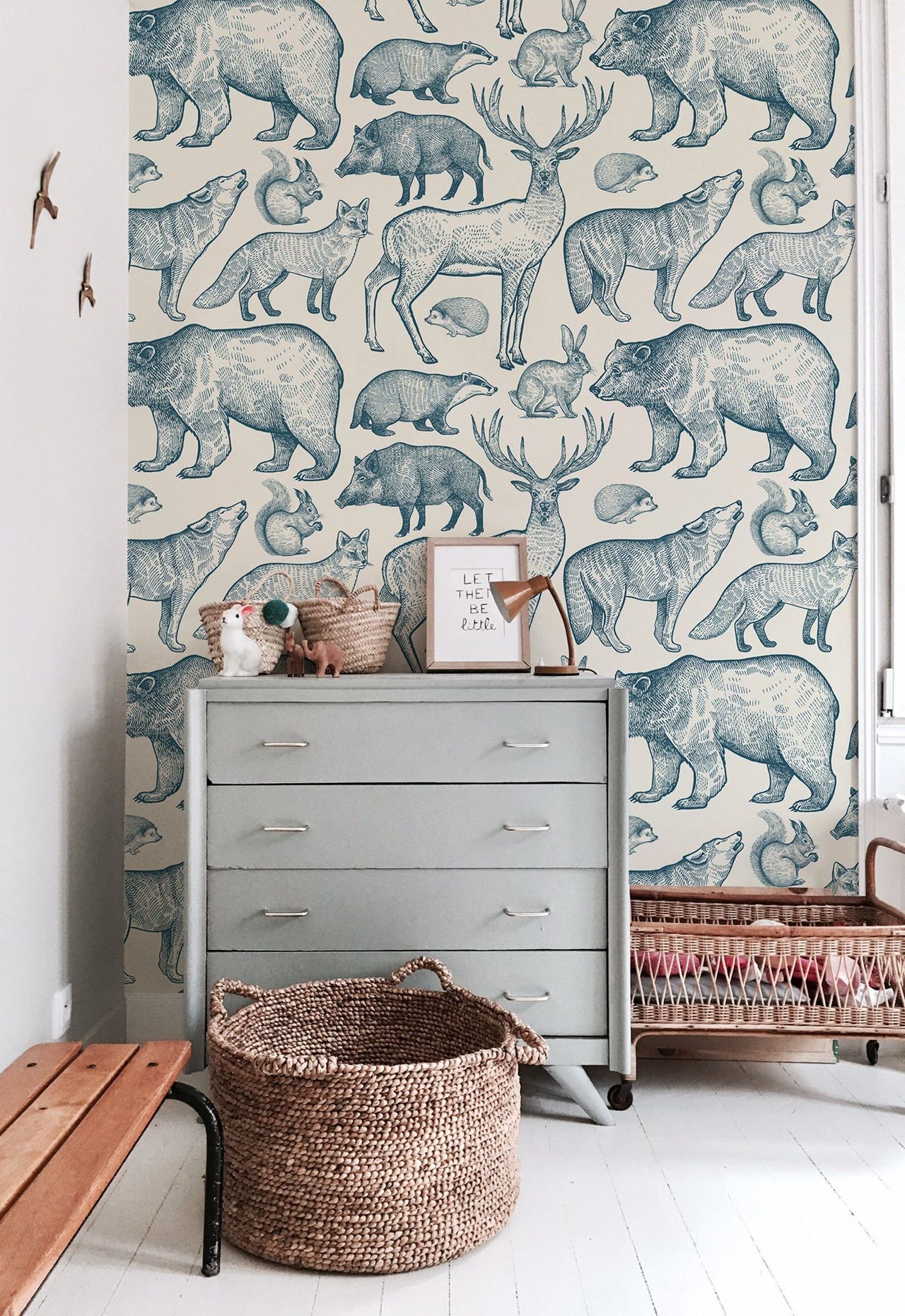 'If you're keen to steer away from a football-themed boy's den or a fairy-princess girl's paradise – we recommend incorporating trending bedroom designs with educational interests such as wildlife, the alphabet and world cultures, that will help to encourage learning early on and help eliminate enforced stereotypes.'
4. Spread inclusive messaging in the form of prints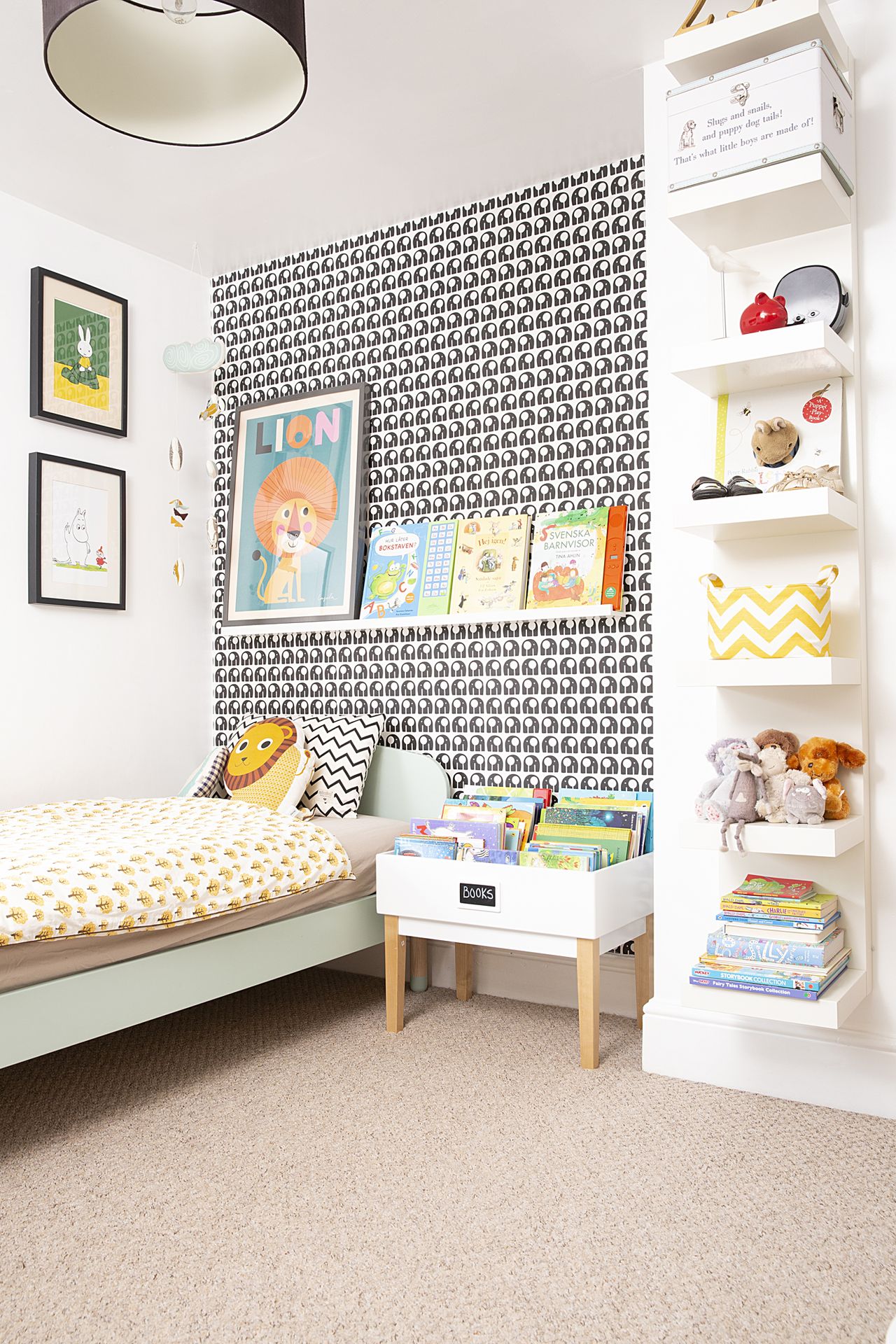 'According to the Pinterest trend report, search around 'Inclusive Educational Posters' has increased by 91% since last year. Though life-lesson wall hangings and slogan messaging are renowned for being a little cheesy – we believe that spreading positive energy only encourages positive opinions, ones that can really benefit your child's attitude towards life. Just please avoid anything along the lines of 'live, laugh, love'...
5. DIY a wall mural in a gender-neutral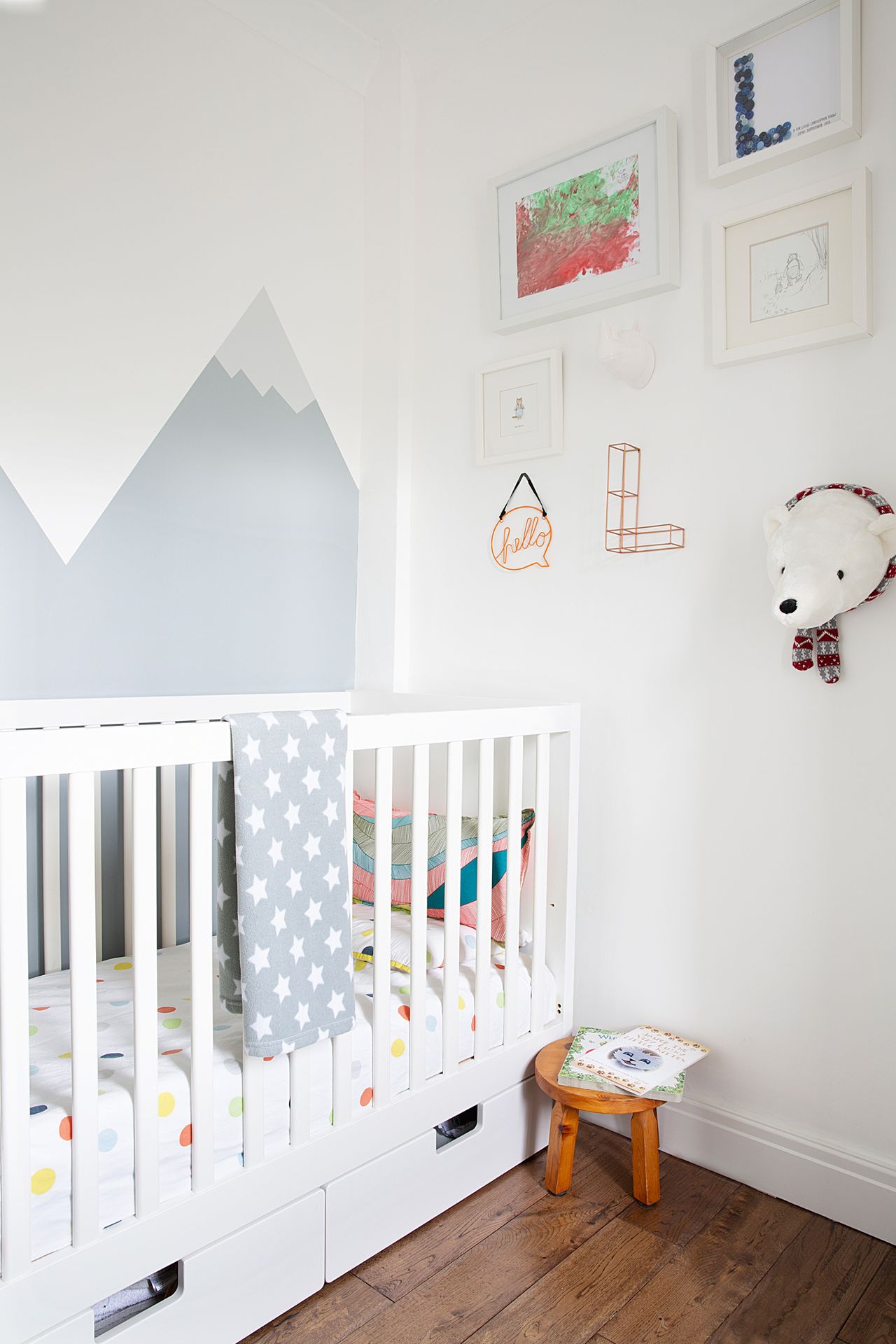 A wall mural is perfect for adding some interest to a nursery. You can DIY this look so easily too, all you need is some masking tape and some paint. Just create your mountain shapes with masking tape and paint in between the lines – easy peasy and you can go with whatever colors you like.
6. Add coziness to gender-neutral nursery with a canopy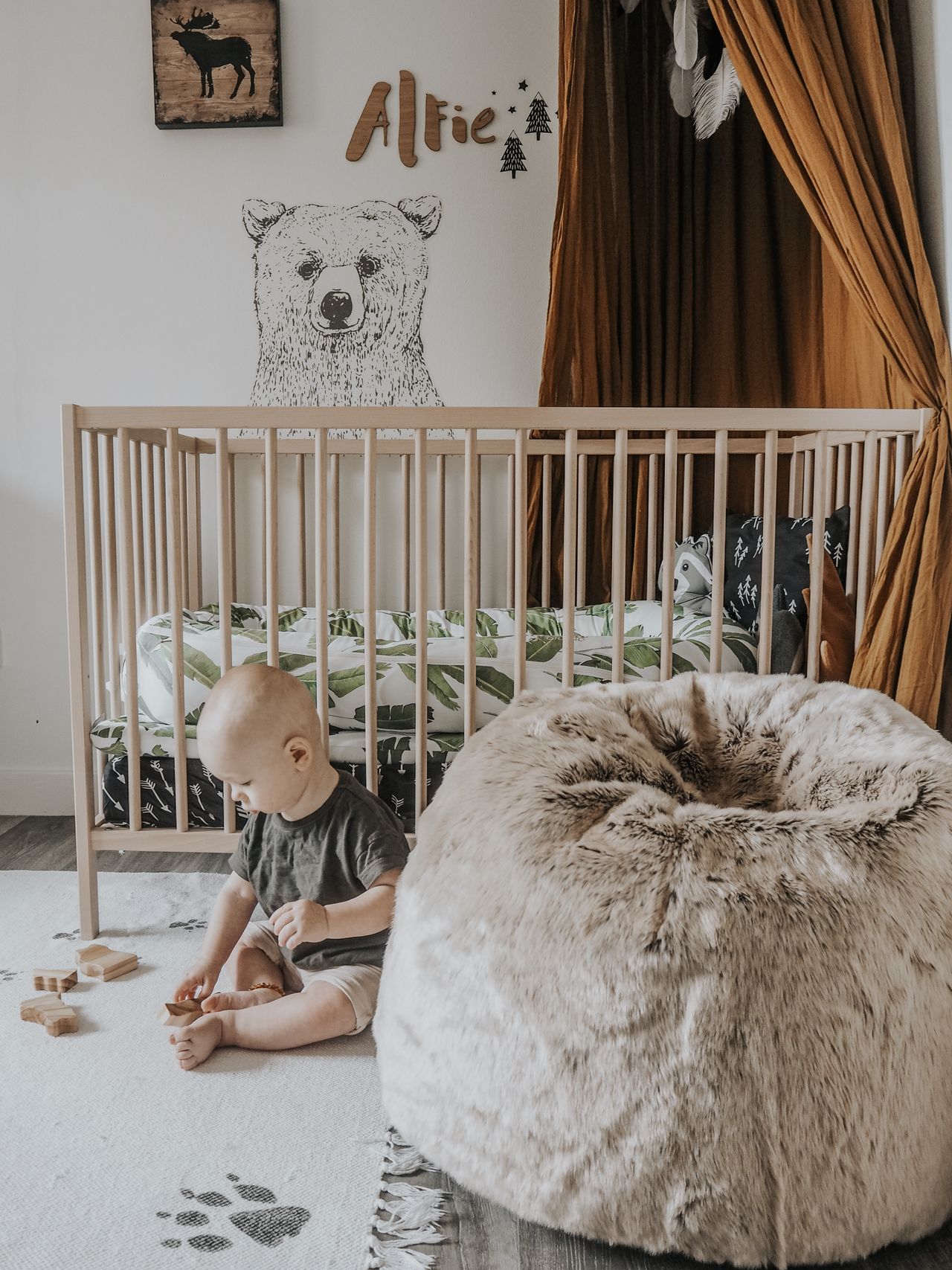 Canopies are all over Instagram at the moment, and they are a lovely thing to add to a kid's room. The look great and add some texture and coziness to the room, but they also are good for creating the perfect nap space and even a den as your child gets older. Loving this brown/orange color scheme too, perfect if you are trying to avoid pink and blue.
Read more: