We only want the best for our kids right? And that includes a room of their own which makes them feel super dooper cosy and special. If you're looking for kids' room ideas, you're going to be spoiled for choice with our neat tricks that can help you make the most of their surroundings, in a jiffy. 
Whatever shape room you may be working with, and whatever their favourite colour may be, we've got practical and inspiring kids' room ideas to help you turn their space into their dream den.
It may not match the rest of your home's decor scheme, but that is the fun in decorating a kids' room, you can go wild! Now is the chance for you to have fun and indulge in vibrant colours, prints and patterns as you create that perfect, wholesome space for them to grow up in. 
We've crammed heaps of expert advice in with our tips so you'd better get cracking, and more information on the practicalities of designing a kid's bedroom is available should you need it. For more bedroom ideas, see our dedicated hub page.
1. Start with a play space
If your child's bedroom is big enough, you'll want to include a play space. It might not be the starting point for the scheme, but it is the fun bit. Our top treat? A playhouse. They're an effortless way to create a fun play space, and actually provide ample toy storage (clear the floor into the teepee, close the doors, job done). Best of all, you can buy one to suit your colour scheme (more on that later).
For lovers of stylish and slick interiors, our pick is the Wildfire Kids Teepee, available at Cuckooland. 
More play-centric inspiration needed? Don't miss our playroom design ideas.
A teepee can also be transformed into a magical bedtime reading space, as demonstrated in this clever Ikea hack. Find out how in their step-by-step guide to making a teepee, then check out our book storage ideas for children's rooms.
A room with sturdy roof rafters could even fit in a swing turning the room into a playroom in an instant... bearing in mind that younger children will need to be watched while they're on it, and it's sensible to take it down at night.
Another easy way to create a play space within a bedroom is with a play rug. Stash the toys in boxes on wheels under the bed and everything's to hand for when your child wants to play (or put away). 
2. Get creative with paint colours
With children's bedrooms, only your imagination is the limit to creating fun and unusual colour combinations with paint. Blues and pastels are tried and tested kids' room paint ideas, but why not have a go at something a bit different, like painting furniture? 
Take inspiration from this room by Crown Paints (below); it uses a combination of Quick Kiss, Mustard Jar, Granite Dust and Chance matt emulsion, to a striking, graphic effect. Love this look? Find more grown up colour blocking ideas for rooms.
If you prefer a more classic look, or your child is a bit older and wants their room to look more grown-up, opt for a bold all-over colour in contrast to an otherwise neutrally furnished room, like in this bedroom by Ikea (below).
For a similar paint colour, try Vardo by Farrow & Ball. 
3. Rethink your approach to decorating kids' rooms
It's not just about paint and wallpaper: all-white kids' rooms can be given a fun look with a mural. This printed magnetic wallpaper is a great alternative to the classic magnet board. A stylish and practical way to make your own noticeboard, kids can stick everything from homework reminders to family photos to it.
Check out more inspiring white bedroom ideas in our gallery. 
Zebra magnetic wallpaper, at Not On The High Street.
Another way to add a burst of colour without painting the walls is with colourful shutters, which you can have colour-matched to your exact specification.
These, by California Shutters, match the mountain paint effect perfect; both are painted with the very cheerful  Spring Breeze 2 from Dulux.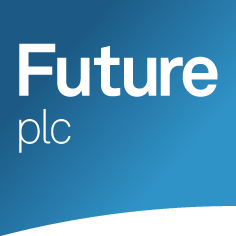 4. Add pattern to a plain bedroom with wallpaper
Want to introduce a fun pattern to your kids' rooms' walls? A colourful kids' room wallpaper can bring added character to a plain, boxy room, making it the ideal choice for both modern and period homes. 
This Swans wallpaper by Hibou Home at Rockett St George is perfect for a young child's bedroom. 
And for an effect that's both fun and bang on trend, why not give a botanical wallpaper a go? Choose a woodland or jungle motif, rather than an abstract botanical print, to conjure up a sense of adventure. 
This very cute and colourful Jungle wallpaper designed by Rina Donnersmarck is from Photowall Sweden.
Want a wallpaper that they won't grow out of quickly? Choose a simple graphic design that you can redecorate around as you child's taste changes. These wallpaper designs are happily gender-neutral, too, useful if your kids want to swap rooms at some point.
For similar wallpaper used in this Ikea bedrom, try Tanzania wallpaper by Thibaut. 
5. Choose a multi-tasking bed
If you child is pining for a treehouse, but you don't have a garden, why not recreate treehouse fun in the bedroom? Choose a raised bed with a ladder and accessorise with plenty of plants for a full-on jungle effect. 
We love the enticing Christopher Midsleeper Treehouse Bed from Noa and Nani. Discover the best kids' beds in our buying guide.
This Zanzi kids' day bed with optional storage drawers comes as a cabin bed, too. Both from Cuckooland. 
6. Add bedlinen that doesn't quite match
Bedlinen that matches your wallpaper? All-over room theme? Sooo over. Nope, for an on-trend child's room, it's time to go not-quite-matching, even if they're sharing a room and have twin or bunk beds. The trick to getting children's bedlinen right? Choose colours that tone and complement each other and, however loosely, tie in with the decorating scheme.
Room by Ikea. 
And what child doesn't adore friendly animal faces that inspire a whole room scheme? The Bluezoo Multi-coloured Superhero Bedding Set is guaranteed to get their attention. Available from Debenhams.
7. Add decorative details
Make the kids' rooms pretty as well as functional by creating a gallery wall, whether with wall-hung toys, pictures or family photos.
Our pick is this delightful selection of children's room decorations from Hurn & Hurn.
Kids' rooms tend to be transitional, ever-changing spaces, so use decoration that is easy to put up and take down as their moods – and ages – change. Choose a simple colour scheme as a backdrop for brighter, fun accessories.
This super cute Feathers garland in pink, yellow and green is by Ella James and has beech wood feathers dipped in pretty paint colours. Hang above the bed – but well out of reach for safety .
8. Choose sturdy flooring
Kids' rooms need forgiving, hard-wearing floors that are easy to clean – and replace, if needed. Laminate flooring is a good, budget-friendly choice, with the latest designs mimicking real wood convincingly.
This Series Wood professional 12mm laminate flooring in white oak from Flooring Direct is light and elegant, with just a touch of rustic, and its pleasingly neutral colouring will work in any interior.
9. Dress the windows to up the interest
Window treatments add the finishing touch to a room, pulling together a whole colour scheme in one sweep. Choose one that is bright and colourful but works with the rest of the decor. 
Our favourite are these blinds, crafted from Story Time Big-Wide-World Sea fabric by Iliv, available at Fashion Interiors. 
See more kids' room window treatments in our guide.
Window film can instantly cheer up a room and is quick and easy to install. It also can be easily removed if you rent, or you want to try a new design after a while. Window film can be a great option if a bedroom faces a busy road, too and your child needs privacy.
We like the adorable Cheery Kids Window Film from Purlfrost. Have a browse through our window film ideas for more inspiration. 
10. Choose furniture that stands the test of time
Whether that means really well-made pieces that will take a good hammering/climbing upon or furniture that will look as fabulous and work as well in their nursery as it does in their teenage pit, think hard before you buy. Tons of nursery-specific furniture is all well and good, but it's a short-term investment (in other words, not the best way to spend a tight budget).
Older children will need a proper computer desk, too. Think one that will need to last for quite a few years and will be used for everything from homework to reading and gaming. 
We like the very sturdy Zanzi Kids Computer Desk from Cuckooland. It is made from solid pine and comes with two storage drawers. 
11. Invest in plenty of storage (and we mean loads)
One thing is guaranteed with kids – their rooms tend to gather messy clutter. Make it easier for them to keep things tidy with a toy storage solutions and plenty of stash space for their clothes, too. By the way, did you know there are even storage solutions specifically for Lego, too? Tell your friends...
Elfa's storage solutions are a good place to start. This one is available at A Place For Everything. 
Exploiting under bed space for storage is a no-brainer in a kid's room, so why not super-size yours by going for a raised bed with plenty of storage space beneath? The floor space used is the same, but the storage gain is maximised. 
We love the Mid Sleeper with drawers and storage bookcase from Little Folks Furniture.
12. Protect the walls with wall panelling
Don't want to be redecorating your child's room every year because they've bashed the walls to pieces? Wall panelling is a tough option for walls in every room, but is particularly practical in a child's bedroom. 
See our guide to wall panelling for style tips and practical advice.
13. DIY a den for kids' rooms
We love the idea of making a den for kids – the perfect update for your child's bedroom. They'll love hiding in it (and you'll love how it keeps them occupied in the school holidays). 
If you don't have a storage wall like the one pictured, there's plenty of other ways to create a fun hideaway in a kid's bedroom. The empty space under a mid-sleeper or cabin bed is ideal as a spot for a den, or the area underneath wall shelves could be turned into a cosy hideaway. Basically, anything you can safely attach some fabric to can be transformed into your play space.
If you'd prefer to keep little ones near you (and within sight) on the ground floor of your home, an open understairs area can work equally well. 
A few metres of inexpensive fabric are all you need for your children's hideaway. Choose one fabric design for the curtains to create the entrance to the hideaway, and a second design to form the contrasting panel across the top of the curtains. 
If the kids have been badgering you to decorate their room in their favourite children's character (but you've so far resisted their pleas), this is a simple way to introduce a few fun touches without having to decorate the entire space with themed designs they'll soon grow out of. There's everything from inexpensive Marvel-themed fabrics to unicorn design fabrics readily available online. 
Measure from the top of the opening (or wherever you're going to hang your fabric from) to work out the length required for your curtains. Cut two panels to size and use iron-on hemming tape to create a small hem at the bottom of the fabric to stop it fraying. Cut a second panel from the contrasting fabric to go across the top of the curtains, using the hemming tape on the edges for a neat finish. 
If you want the hideaway to be a more permanent feature (rather than something you just put up for the holidays), it's a good idea to choose fabrics that work with the rest of your room and will tie in with the existing colour scheme. 
Using strips of stick-on velcro, attach the two curtain panels to the wall, bed or storage first, leaving a small gap between them in the centre to make sure the kids can easily access their den. Next, attach the contrasting panel over the top of the curtain panels, again using stick-on velcro. 
And that's it – a fun bedroom hideaway with no nails or sewing required.  
Read more: