You heard (and saw) it here first: soon to be Mum Dani Dyer has revealed her nursery to the world (on Instagram, of course). She's due her baby this month, so there's preeeetty much everything she needs in there. From a rocker for her when it comes to feeding time, to a full wardrobe for baby's clothes, a canopy for above their cot and even a feature wall. She has definitely thought of everything. And, it's all in neutral colours – should you not know what you are having yet, or if you hate the stereotypical blue for boys, pink for girls (we're not keen either).
So, if you are looking for some nursery room ideas (pregnant or not!) then stay with us. Dani's entire nursery is from Wayfair – yes, we couldn't believe it either. And, we've found it all on-site, ready for you to buy. Keep scrolling for our top picks from that gorgeous Skandi side table to the cute animal artwork, and, the beanbag chair of dreams for baby.
You can shop Dani Dyer's nursery edit at Wayfair – keep scrolling for our top picks
Our fave picks...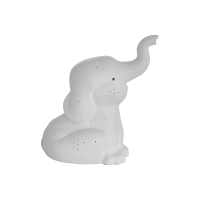 Mack + Milo Aarna Night Light | £40.99 £26.99 (save £14) at Wayfair
This very sweet elephant night light is made from ceramic porcelain. It requires an E14 bulb to work, and it looks great both on and off. To help baby drift off to sleep, or to keep you awake at feeding time...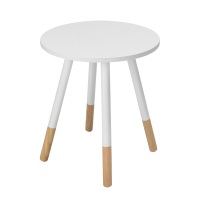 Zipcode Design Amiya Side Table | £26.99 at Wayfair
An absolute bargain and something you can use anywhere in your home, this side table even comes in six colours. We can definitely see why Dani chose the white, though: it's perfectly Skandi looking and blends seamlessly with the rest of her nursery. Great for popping a clock on, holding bottles and more.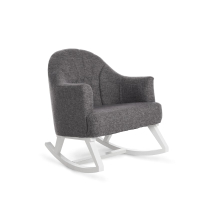 Obaby Round Back Rocking Chair | £250.99 at Wayfair
There are two reasons we love this chair. One, because it looks mega comfy, and two because it manages to still be stylish. Oh, and there's the fact it rocks, it comes in two colours and it's made from solid wood.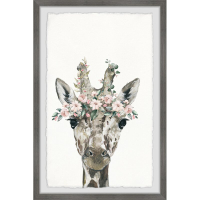 Harriet Bee Dangelo Floral Crowned Giraffe Framed Art | £52.99 at Wayfair
Oh, we love this print – for a nursery or elsewhere! Dani has this one as well as one of a rabbit, and we think they are just lovely. Subtle yet they definitely add depth to the room. She's placed them above the cot.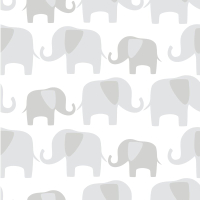 Mack + Milo Alessandra Elephant Parade 5.5m L x 52cm W Animals Roll Wallpaper | £24.99 per roll at Wayfair
This wallpaper is subtle yet lovely in a child's room, and it comes in two colours – grey or blue. It's slightly faded so as not to be the star of the show (which we love) and it's peel-and-stick for easy fitting.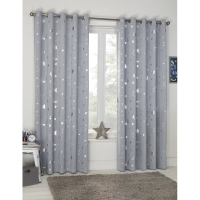 Mack + Milo Albiero Galaxy Eyelet Thermal Curtain | £23.99 at Wayfair
Available in silver, navy or pink, these eyelet curtains are thermal to keep the heat inside your nursery. They are also machine washable and very easy to hang. Oh, and they are a bargain!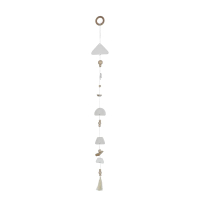 Bloomsbury Market Hardesty Mobile | £41.50 £38.99 (save £2.51) at Wayfair
This lovely hanging mobile can pretty much be placed anywhere in your home. It's not like your usual baby mobile – brightly coloured, noisy – so you could even have it in your living room. Or, hang it on your wardrobe doors as Dani has.
For more inspiration, see: