You might have the latest consoles and plenty to stream on TV, but nothing beats the fun of an old school board game. And while so many of us are counting the days until the end of lockdown the best board games can make being stuck at home a little bit more bearable. Especially when the weather is not conducive for a family walk.
Or, if you are planning ahead to Christmas, picking up a few best selling games is a great idea. Is it really Christmas if a fall out hasn't occurred after an overly competitive game of Monopoly? Jokes aside, a good board game can be a great way to break up the hours of feasting and festive films and these all make great gift options, too.
From silly games to get the whole family involved to tactical two player options, we have played our way through this list to give you the best board games. Take your pick and stock up, then check out our best Christmas gift ideas for more present inspiration.
Best board games
Why you can trust Real Homes Our expert reviewers spend hours testing and comparing products and services so you can choose the best for you. Find out more about how we test.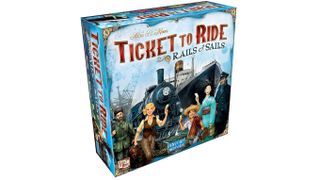 If you haven't heard of Ticket to Ride before, it looks complicated, but it's actually really easy to learn and has just the right amount of strategy involved to still be playable time after time. The basic idea is that each player is given journeys they have to make by laying down their trains, but it's more complex than that, with tunnels, bridges, ferries and obviously other players getting in the way.
It's suitable for 8 years plus, but there is a more child-friendly version called Ticket to Ride First Journey.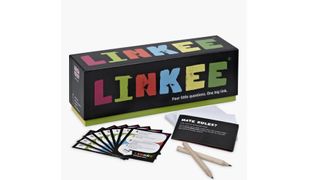 While not technically a board game, this is a classic, and we are big fans of Linkee. It's a good family game, and like all good family games it can get a bit shouty. The basic rules are that you have to answer four questions and then find out the link between all your answers. Example: What is the name of Robin Hood's friend? Who judges The Great British Bake Off? What is the name of Kate and Will's oldest child? Errr, this one is less straightforward... what would someone propose with? Got it?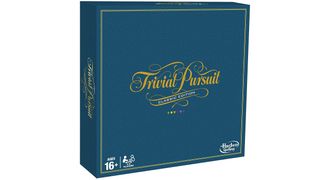 Another classic. Even if you already own it, might we recommend you update your version to a more recent one that people born after 1960 can get involved with? We are tired of answering questions like, 'Where was the Olympic games hosted in 1994?' (Lillehammer, btw) and 'Who won Wimbledon in 1981?' (John McEnroe, durrr).
There are now editions you can get, too, if the standard general knowledge version is a but too broad for you. There a 2000s version which sounds right up our street, a family edition that's great for younger kids, and loads of mini-travel versions that are quicker to play and come in every theme going.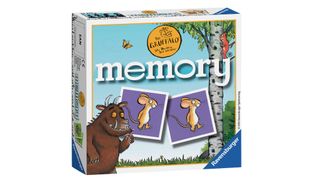 If you have kids under three to entertain, Trivial Pursuit probably isn't the one. Memory games like these ones are great for younger kids because they also learn as they play. We couldn't resist this Gruffalo memory game, the illustrations are super cute and will be recognisable to your children. The game itself is really simple – a three year old could do it, you just have to match up the cards with the same characters on.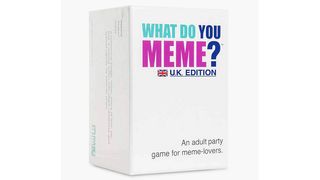 Definitely not child-friendly, this is game for adults only and probably only family suitable if you feel very comfortable being exposed to a side of your gran you never thought existed. The aim is to pair up popular memes with a caption, then someone will vote for the funniest. Mature? No. Hilarious? Absolutely.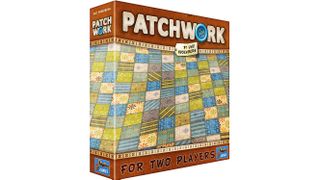 Looking for a two player game that can be as quick or as long as you want? Patchwork is just that. It is very easy to pick up (the box says it is suitable for ages eight and up), but can take a while to master like a pro – and that is the fun of it. The goal is simple: cover as much of your quilt board as possible with the patches to end the game with the most buttons. Buttons are your currency and different patches are worth a different amount, so choose your patches wisely to finish with the most profit. It is a good tactical game without the length of something like Risk.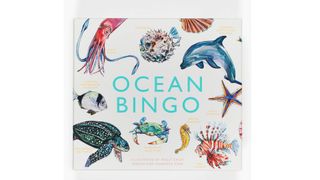 You just can't go wrong with bingo. You can shout, don't have to concentrate too much, and all ages can get involved. We especially like this oceans edition: instead of using a dabber, you have to match the sea creature to the one on your board. There is also a bird, dog, cat edition, and more!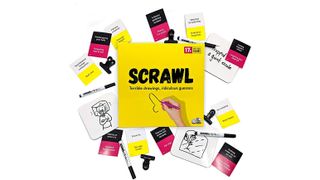 This game is easy to pick up – even after a few bevvies – and only lasts from 20 to 30 minutes depending on how many are playing, so a great party game. The premise is simple. Draw what your card tells you to, pass to the next player and they have to write what they think it is. With your doodle hidden, the third player has to draw what the second has written and so on until your card returns to you. Now time for the reveal! Has your card come back depicting what your drew, or (more likely) something very very different? Points are based on how much you like everyone's awful scrawls, or awful guesses. It certainly exposes the inner workings of your mate's minds...