If you're transforming a period home, renovation costs will be uppermost in your mind. Taking a period property back to its former glory after years of neglect is not a job for the fiscally challenged, and if you're hoping to live in the house for years to come and make it a characterful home for your family, you'll need to take the time to restore it properly. But how can you ensure you don't bankrupt yourself in the process?
To help you allocate funds without going over budget, here's a handy guide to completing the most urgent projects. And when you're sorted with your home renovation budget, check out our step by step guide to renovating a house.
Related articles: Your renovation problems solved | Common renovation mistakes
The cost of finances and paperwork
Be aware of the particular requirements of period buildings before you start, and remember to always include a healthy contingency fee of at least 10 to 15 per cent when renovating.
Phillip Hall, managing director of Hall Construction Ltd, points out, 'Costs are often higher for renovating a period property as owners may have to provide full-blown plans as well as calculations from a building engineer to comply with building regulations.' He adds that the initial costs to renovate or extend a period property are often 30 to 50 per cent higher than in contemporary buildings due to the materials and skilled labour involved, and most new owners do not appreciate that.
'It's also worth considering a warranty, such as the Federation of Master Builders' MasterBond, which is a safety net for any problems with the work – it covers you if the builder goes out of business, is declared bankrupt, or if the principal dies. It's also worth noting that builders with key skills are usually booked well in advance.'
How much does it cost to go open plan?
One of the most popular alterations to a period house is to open up the downstairs living space. All Grade I and II listed buildings need Listed Buildings consent first; and all new work must comply with current building regulations.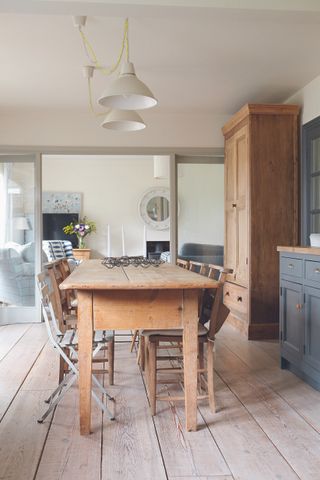 'First check with your building surveyor or structural engineer that the wall isn't one of the main supporting walls,' advises Philip Hall of Hall Construction – a member of the Federation of Master Builders. 'To get some idea, try knocking it – if it's just a thin plaster stud wall, you're fairly safe. For other interior walls you'll need to shore up the upper storey with a Reinforced Steel Joist (RSJ).
'If there are no complications, to knock down a wall, remove the rubble to a skip and make good it shouldn't take more than a couple of days – although there may be rewiring involved, such as relocating light switches and power points.'
Find out more about going open plan in an old home.
Costing the job
Independent RICS survey, £500–£1,000.
Planning application, £172.
Skip, £120–£350.
Knocking down a wall and inserting an RSJ, from £3,000.
Removing wall in Grade II listed house, up to £5,000 (pending Listed Buildings consent).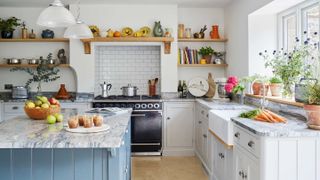 Ways to save money
Avoid adding to the job or changing your mind halfway through – it'll usually cost more and cause delays. Confirm any changes in writing.
Living on site during the renovation. This can, however slow the job down. Find out more in our guide.
The costs of dealing with structural movement
Movement, either subsidence or heave, occurs where a property is built on unstable foundations common in areas with clay subsoils, compounded by thirsty tree roots and flooding or leaking pipes, which cause the soil to shrink or expand, with structural problems following on.
'It's still a huge taboo,' says David Gakhar, chairman of the Association of Specialist Underpinning Contractors (ASUC). 'Underpinning involves extending the house foundations to stabilise the building.' He adds, 'The precise depth of the trench depends on the cause of the subsidence, the type of soil, proximity of the tree and extent of its roots.'
Smaller jobs (such as underpinning a bay window) might involve creating a shallow trench around 2m deep and filling it with concrete. Larger jobs would require deeper trenches, perhaps using steel piles and reinforced concrete.
Period buildings using traditional materials and techniques tend to be more flexible, and able to cope with some movement. Always seek specialist advice as rigid underpinning may not be a suitable remedy for stabilising a period building.
Costing the job
Independent RICS survey, £500-£1,000.
Underpinning to 2m, £3,000-5,000.
Underpinning beyond 2m with steel piles, £10,000-£200,000.
Making good cracks and decorating, £10,000-£100,000.
Building insurance excess, approx £1,000.
How much does lime plastering cost?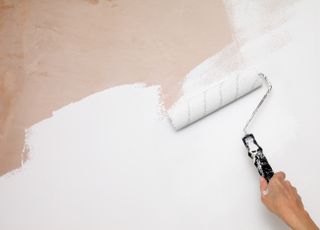 Subscribe to Period Living magazine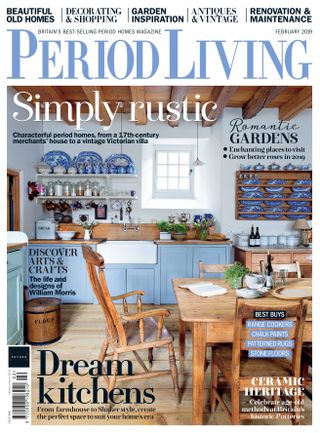 Following damp or interior rebuilding work, walls will often require plastering to make good. If your house walls are traditional lath and plaster, or wattle and daub, you'll want to use the right materials to keep the house walls 'breathable', and hire the services of a specialist lime plasterer.
'One of the main problems period property owners face is damp – generally caused by later repairs or alterations using inappropriate materials,' says Ronnie Clifford at traditional plaster specialists, Ornate Interiors.
'The moisture can penetrate vulnerable plasterwork and traditional finishes resulting in fractures. You'll need to identify the cause of any damp before bringing plastering specialists on board.'
Lime plaster is made from lime and sand mixed with animal hair as a binding agent. Having an entire room replastered using lime plaster would take at least a month – with three or four visits from the plasterer during that time, giving the lime plaster time to dry out in between coats (four to seven days).
Costing the job
Repairing a hair and lime plaster wall with machined laths, from £65 per sq m.
Repairing a wall with hand-riven laths, from £90 per sq m.
Lime plastering a ceiling measuring 9m square (including new laths), from £1,000.
Lime plastering using dot-and-dab then skim technique, from £15 per sq m.
Ways to save money
Find a local course and learn lime plastering techniques for yourself. Courses cost around £140.
The cost of renovating a fireplace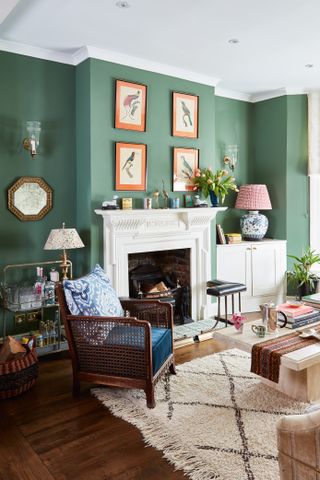 Many old houses had their fireplaces boarded up during the 1960s and 1970s. If you want to remove a dated heating appliance to reinstate the original hearth, it's a job for the professionals – at least in part.
First you'll need to have the appliance safely removed by a HETAS-qualified engineer and the chimney swept by a NACS sweep. Your local fireplace showroom may require a small deposit before sending out a consultant to check the chimney for leaks. If it has leaks, the chimney will need to be repaired or lined. Relining a chimney must comply with current building regulations.
Building regulations now require that constructional hearths must be built of solid, non-combustible material such as concrete or masonry, at least 125mm thick.
Then there's the cost of the fire grate and a suitable period-style surround – not forgetting those labour costs.
Costing the job
Chimney sweep, £45-£60.
Chimney leak checks, £60-£100.
Chimney lining and scaffolding, including labour and materials, from £1,500-£2,500.
Constructional hearth, £200.
Fire surround and tiles, £500-£2,000.
Fitting of hearth, surround and grate, from £500.
Ways to save money
There are few ways to trim costs – HETAS are at pains to stress that DIY enthusiasts shouldn't attempt to modify their own fireplaces owing to risk of carbon monoxide poisoning and fire hazard.
How much does beating damp cost?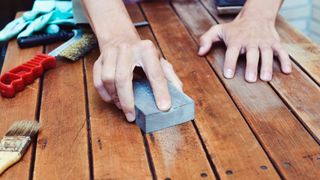 All too often a surveyor will pick up a high moisture reading in a period home when in fact there may be no dampness at all. The wall could be bone dry, with the electrical moisture meter just picking up a high reading due to hydroscopic salts. Qualified surveyors should investigate the matter, rather than simply referring you to your local damp proof specialist (ie, a salesman with a vested interest).
'Always discuss the underlying causes of damp,' advises Douglas Kent, technical secretary at The Society of Protection of Ancient Buildings (SPAB). 'Investigations usually reveal a problem such as build up of humidity in bathrooms and kitchens, which aren't well ventilated; condensation caused by sealed double glazing; leaking gutters, broken drains, cracks in pointing; vegetation close to the brickwork; and a host of other entirely solvable problems that don't require invasive damp proof treatments.'
The best course of action is to have an independent home condition survey undertaken by a chartered RICS surveyor – preferably a conservation specialist who will give a full diagnosis and offer remedial solutions to improve ventilation and alleviate structural dampness.
Costing the job
Independent RICS survey, £500-£1,000.
Injected damp proof course, average of £2500.
Tanking walls (with textured membrane and sump), from £200 per sq m.
Repointing chimney, from £250.
Repointing decayed lime mortar, from £25 per sq m.
Repointing hard cement render, from £40 per sq m.
Ways to save money
Check there's adequate ventilation.
Check for any blocked or leaking gutters.
The cost of moving a bathroom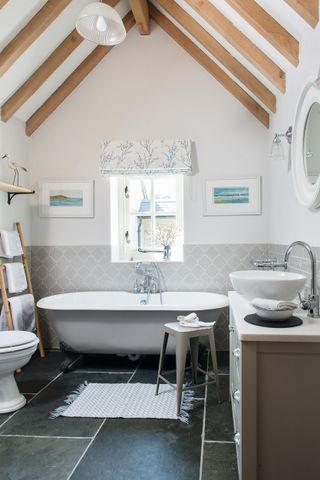 Relocating a downstairs bathroom usually involves sacrificing one of your bedrooms (or a section of the largest bedroom and building a new stud wall and door), and reorganising the plumbing, electrics and soil pipe. It's a project that can take months if you don't coordinate contractors properly.
If your home is listed, you'll need an architect to produce drawings for submission to your local authority conservation officer.
'When costing the job look for builders who belong to one of the national trades organisations,' advises Andrew Leech of the National Home Improvement Council. 'The government's own Trust Mark scheme for recommended tradespeople is good too. A new stud wall for an en suite bathroom including a door shouldn't take a competent tradesperson more than two days to complete,' says Andrew. 'It would cost, with basic materials and labour, about £800. Tiling and other decoration would increase costs accordingly.'
Costing the job
Architects' drawings, £250-£700.
Skip, £120-£350.
Tiling, £50-£500.
New stud wall with door, £800.
Free-standing bath, £200-£3,000.
Power shower, from £150.
Fully tiled walk-in wet room, from £5,000.
Labour and a low-cost suite, £1,500.
Ways to save money
Recycle the old bath suite or find a cheap salvaged one.
Complete any prep or finishing work yourself.
Ask for a detailed quote to see if things like skip hire can be done more cheaply.
The cost of installing a new kitchen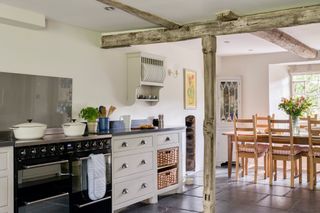 Kitchens used to be hidden-away work spaces, but today they're rooms in which we spend huge amounts of time, even in period properties. Not only do they need to offer the preparation and cooking facilities that suit all the home's occupants, but they must also be stylish space we want to enjoy being in. Often, they're a zone in an open-plan kitchen diner and living space, so the kitchen's decor must work harmoniously with dining and relaxing areas as well.
Careful pre-planning is key to achieving a kitchen that fulfils all your expectations, at a cost you've budgeted for. Start by consulting in great detail with your kitchen designer, architect and builder.
Costing the job
At the lower end of the kitchen cost scale, expect to pay upwards of £3,000 for good quality units for an average sized kitchen.
On top of this, you'll need to add worktops, which cost upwards of £100.
Appliances and fitting can vary from a few hundred pounds to more than £2,000, depending on the kitchen's complexity.
Ways to save money
If your budget is tight, keep the kitchen's layout and design simple.
A good-quality painted kitchen can be good value, as instead of replacing it, you can change the colour and look inexpensively by painting the kitchen cabinets yourself.
If you have to prioritise, invest in high-quality worktops and taps.
High-fashion kitchens can look great, but may date quickly, so go for a classic look.
How much does installing central heating cost?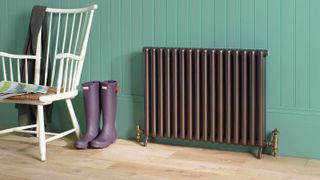 Renovating an old cottage without central heating might seem like a brilliant challenge to take on in summer, but you'll quickly miss the luxury of heating come winter.
'Whatever type of system you're having installed, draw up a full specification first,' advises a spokesperson from Association of Plumbing and Heating Contractors. 'Make sure you get three quotes from qualified plumbers with an NVQ City & Guilds level 3, and check they make a thorough on-site survey, for instance looking at hidden pipe work such as the existing flue. Finally, make sure you get the work signed off by a member of a Competent Person's Scheme or an inspector from Building Control.'
Under Gas Safety (Installation and Use) Regulations, new gas boilers can only be commissioned by a Gas Safe Registered heating engineer, so check your plumbers' credentials. If fitting a boiler using another heat source, such as oil, a Competent Persons Scheme-approved installer should be used. Regulations also dictate new boilers must be the high-efficiency condensing type, which reuse heat that would normally be lost from the flue.
You may also need to factor in the cost of connecting your home to the nearest gas main, but if you're not on mains gas, you'll need to have an oil-fired boiler instead, and an oil tank or 'bowser' in the garden. A fully qualified plumbing and heating engineer will be able to calculate the size of the heating appliance and the number and size of the radiators you'll need.
Costing the job
Radiators for an average nine-room home, £450 (approx £30 each).
Replica Victorian school radiators, from £120.
New condensing boiler, £1,500-£3,000.
Labour and other materials, £3,500.
Ways to save money
If you have to connect your home to the nearest gas mains, get your builder to dig any trenches before the connection and installation work begins.
Buy reclaimed radiators but make sure they've been fully re-conditioned.
Cost of re-thatching a roof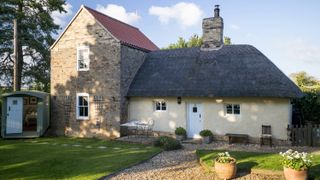 Thatched roofs generally need renovating when they start to leak. They can be patched up, but owners often prefer to have the whole roof done at the same time (budget permitting).
Often, thatchers use water reed (or Norfolk reed); long-stemmed wheat (or long straw); and combed wheat reed (or Devon reed). Water reed lasts the longest – 30-50 years compared to combed wheat reed (20-30 years) and long straw (12-20 years). The durability of thatch depends on the pitch of the roof, climate, quality of thatching and depth of coat.
'Thatching a whole roof normally takes about a month but this really depends on the size of the team working on the roof, complexity of access, roof structure and how much remedial work is required to roof timbers,' says Marjorie Sanders of the National Society of Master Thatchers. Re-thatching a listed building will require planning consent if it involves a change of material, i.e. from long straw to reed.
Costing the job
£2.60 for a bundle of good quality single wale water reed.
Estimate the roof at £150 per sq m.
Ways to save money
Join the Thatched Owners Group for a one-off payment of £95 (01406 330007; thatched-group.com) for advice on insurance, grants and other money-saving ideas.
Investigate conservation grants and no-interest loans, sometimes available from your local council.
How much does rewiring a house cost?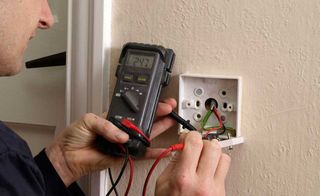 Undertaking an entire rewire can be a messy, disruptive business. Expect to have furniture moved and floorboards lifted to allow access for cabling. A great deal of dust can be created during wall chasing and re-plastering, so keep lots of dust sheets on hand. 'The electrician will need to have access to all areas of the property at all times, as circuits are wired from room to room, rather than one room at a time,' explains a representative from the Electrical Contractors' Association.
'The main concern for period homeowners is the difficulty of hiding cables with the least amount of damage, particularly to original plasterwork, which can be costly to reinstate. You don't want unsightly cables and trunking on show, so it's best to have a specialist on hand to restore plasterwork to its original condition afterwards.
'Another common problem is that period houses never have enough power sockets,' adds Giuliano. 'Given the huge increase in the number of appliances we use these days it's a good idea to factor in a few extra sockets where you can.' Contact the ECA for advice on calculating how many sockets you need.
Costing the job
Complete house rewire, from £4,000.
For decorative period-style sockets, from £65.
'Chasing in' two new wall lights either side of chimney breast, from £450.
Typical day rate, from £200.
Ways to save money
Save time and money by removing as much furniture or clutter in advance as you can – a contractor may charge you more to do it for you.
The cost of treating timber infestation: woodworm and rot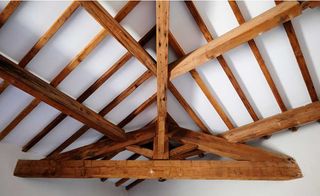 Timber-related problems such as woodworm, dry rot and wet rot often come hand-in-hand with the overriding problem of damp. Woodworm (that is, the larval stage of common wood-boring beetles) thrives in poorly ventilated, dank conditions. Typical are common furniture beetle and wood-boring weevils; deathwatch beetle is comparatively rare.
'Much beetle attack found in buildings is extinct,' says Douglas Kent at SPAB. 'Active outbreaks are identified by holes with sharp rather than round edges, and the presence of fresh bore dust ('frass').
'Since dry timber is immune to attack, the best thing to do is eliminate all cause of dampness and reduce the wood's moisture content to below about 15%.
'Secondary measures may be required too, particularly where infestation is extensive. This could entail targeted chemical treatment, traps using pheromones (to catch furniture beetle) or ultraviolet light (for death-watch beetle) to reduce their populations respectively.'
Costing the job
Independent RICS survey, £500-£1,000.
Pesticide treatment of roof purlins, floor joists, floorboards and stairs, from £560.
Ways to save money
Solve damp and ventilation issues and the problem may subside by itself.
More on renovating: