Gardens have been precious to us all over the past few months and they are still set to take centre stage in our homes throughout the summer of 2020. As expected, it seems that the combination of being at home more often, plus a soft reopening of many non-essential shops and services has led to a surge in people looking to finally put their home improvement plans into action. And, when we say home improvement, we actually mean garden improvement.
It's been reported, that there has been a 214% increase* in people looking to contact landscapers since lockdown measures have been eased, plus an increase of 120% of people searching for garden services, so it's clear that we many of us are focusing on our outdoor space and looking for the right tradespeople, to help do the job properly.
Now, it's no secret that many of us have encountered changes to our financial situations amid the pandemic. So, while many of us are still looking to complete the plans we had in mind, we're having to rethink the way we do things. Designing a garden from scratch is a big project in itself, however, there are different elements of garden design that you can tackle to not only give you a satisfying project to work on, but to also completely refresh your space.
Here are five affordable and achievable garden improvement projects that the nation is likely putting into practice. 
1. Landscaping
What you can do with your garden design largely depends on the space that you have, and on your budget. Landscaping provides the opportunity to make the most of a small garden or even sloped garden with natural and built-in elements. Even just rolling out a simple garden design in a large outdoor space can be a quick way to enhance your home as a whole. What's more, if you choose to tidy up your front garden design too, this will instantly add to your property's kerb appeal.
2. Fencing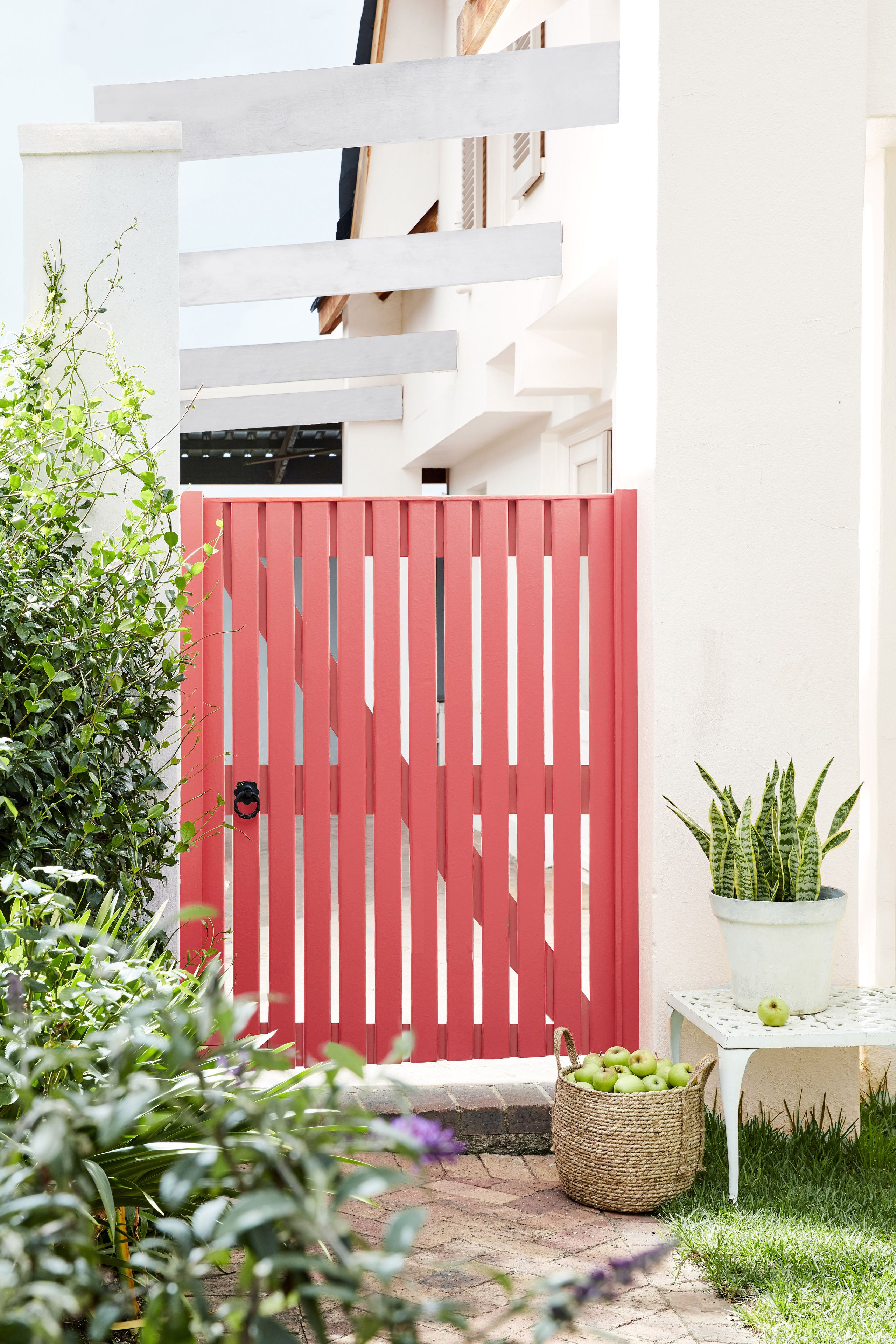 Garden fencing, or driveway gates can often be overlooked which is surprising considering how often we will use them. With a 202% increase in people researching fencing and gates as a trade, people are obviously paying more attention to detail in their own homes. From increasing privacy in a garden, to helping you zone your space and create a particular style too, fencing can make the world of difference. Take a look at our garden fence ideas for different looks and inspiration.
3. Trees and planting
Trees help add structure to a garden and will lift all types of outdoor space. It may be that you have a lack of trees, – in which case we would recommend planting some now as they take years to establish – or that yours are in need of trimming, but either way, our call for trees surgeons has shown a whopping 153% increase in search and it's a surefire way to add both aesthetic and monetary value to your property. Find the best trees for small gardens in our guide.
4. Perfect paving
Whether for your back garden patio, or for your driveway, choosing quality paving is key for a look that will last. Choosing the right materials is one thing and paving is another (specialist) job that needs to be done with care, but when done correctly by a trusted tradesperson, it can transform the area in a brilliant way.
5. Garden rooms 
Another grand idea for extra living space, because the need for separation between our home and work life is real, a garden room can provide the perfect solution, acting either as a garden office or a chill out zone for when your laptop is safely stowed away for the evening. The 79% increase in demand for builders and 75% increase in search for conservatories, shows that interest to install garden outbuildings has taken a leap.
*All data provided in this piece was collected from the period between 8 and 14 June 2020 in comparison to 8 and 14 June 2019. Research conducted by Opinium on behalf of Checkatrade. Total sample size was 2,002 UK adults. Survey conducted online between 1st and 4th May 2020.
Keep reading: