Staring at your backyard and thinking it looks a little…blah? That's totally understandable. When you don't have a lotta dollar, it can be a li'l bit daunting trying to sort out your patio area. But trust me — you don't need to spend a lot to get your backyard looking totally aesthetic.
When you're living in a small space such as an apartment, having a decorated outdoor space is def a good idea. Aside from providing fresh air (apartments can get stuffy, people!), it also gives you extra space to host and relax.
With just a few easy tricks, you can turn your outdoor space into a total haven, where you can host all the al fresco dinners. I'm talking cute planters, cozy seating, flowers, and more. These are all low-cost options, with some even being totally free. Legit.
Let's go get inspired — keep on scrolling for all the budget backyard inspo.
These budget backyard ideas are gorgeous and easy to recreate
As well as being kind to your bank account, these ideas are all renter-friendly, so you don't need to stress about upsetting your landlord. For some of the ideas that require decor pieces, I've also rounded up buys so you can bag the look on a dime.
The prices below were correct at the time of publishing this article.
1. Consider a temporary pool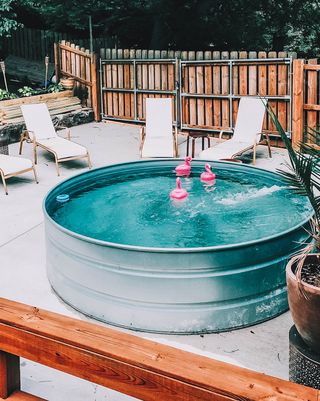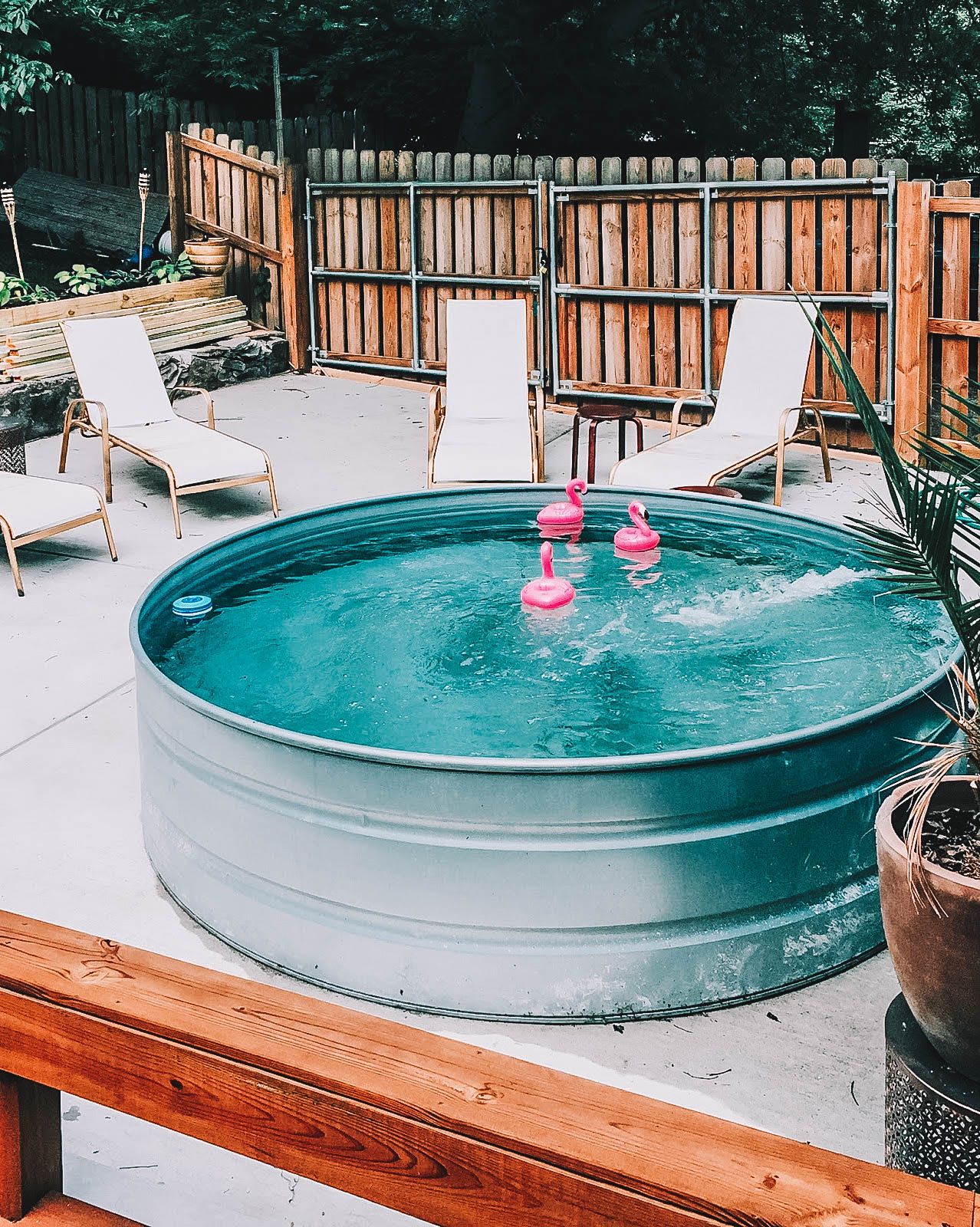 A temporary pool is a great way to add some life to your backyard without investing a load of money (or backyard space). This above-ground one is super cute, but for those renting, you might want to consider something smaller, such as an inflatable pool. These are so easy to set up and take down and look majorly stylish, too.
2. Make pallet patio furniture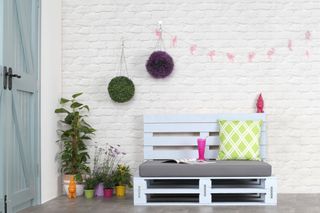 Crafty queens, I've got a super cool DIY idea for you here. Learning how to make pallet furniture is a great option if you're hoping to add seating to your backyard or patio without shelling out a ton of cash. It's super easy to build and actually looks really stylish with the right cushions and outdoor pillows. The best part? It's basically free if you're patient enough to scroll through your local online marketplace.
3. Use an outdoor rug to cover up a dated patio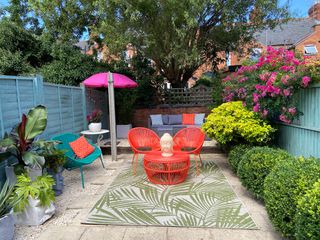 Stuck with a patio that you can't change, but that needs to be zhuzhed up ASAP? DW, there's an easy fix. Cover it up with an outdoor rug! You don't have to worry about getting one made with custom dimensions — you can just grab a big rug or even layer a few smaller ones to create a funky pattern.
4. Use string lights to create a cozy atmosphere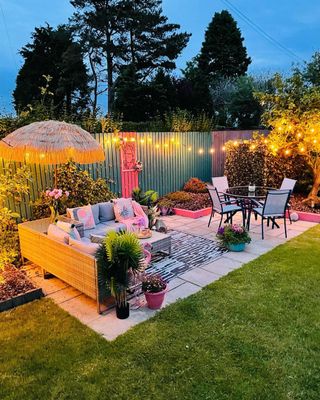 Bright outdoor light fixtures are worse than The Big Light IMO, as they can be way too harsh on the eyes and can even attract gross bugs come nighttime. Instead, opt for a couple of strands of string lights, so you can live your fairycore fantasy to the max. Not only are they inexpensive, but they're also soft enough to create a seriously relaxing place for evening summer chats.
5. Make DIY planters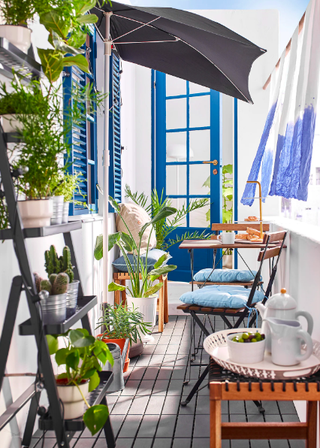 Dreaming of your own tomato girl summer? You might not be able to get away on vacay, but you can turn your small patio into a tropical oasis by getting creative. If you're hoping to grow your own veggies or plant flowers, start saving your tin cans, candle pots, and coffee containers — these all make surprisingly aesthetic, boho-vibe planters that can withstand the outdoors.
6. Add a hammock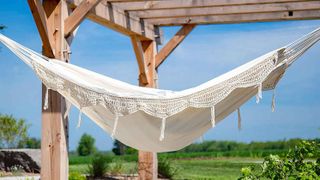 Want to get your tan on but CBA with lying down on hard concrete? A simple hammock is a really cute way to create a chill zone in your small backyard. It doesn't take up much space, is easy to set up or remove, and offers the perfect spot for a summer's day power nap or reading sesh.
7. Build your own trellis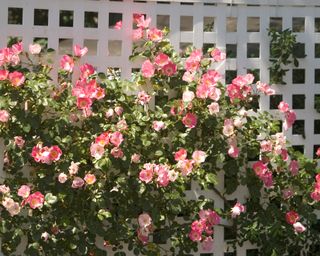 Love flower power and want to turn your garden into a cottagecore dream? A trellis is an easy and budget-friendly way to add visual interest to a backyard or garden. Try building your own with a couple of 4-foot x 4-foot panels and wooden lattice, and then weave pretty flowers in the gaps such as roses, wisteria, and honeysuckle. So gorgeous.
8. Paint old outdoor furniture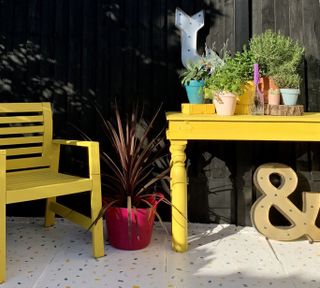 Is your wooden outdoor furniture looking dusty and boring? DW, bestie: You can actually turn it into something real cute. Sand it off and paint it to give it a whole new look. This yellow set is really beautiful and bold, but you could go for a pink shade if you're in your Barbiecore era, or even a beige shade if you're more into quiet luxury vibes.
9. Start a rock garden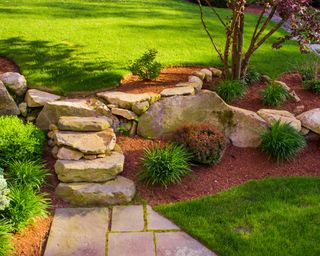 Li'l zen moment? Oh, I'm so here for that. Rock gardens are a super cost-effective way to give your backyard a cool, relaxed look. It's so easy to build a rock garden without spending hardly anything — just pick up some nice rocks of varying sizes and shapes next time you're on a big hike or at the beach, and you're halfway there. Add in a few well-chosen plants like mosses and succulents, and your DIY rockery is ready.
10. Up your soft furnishings game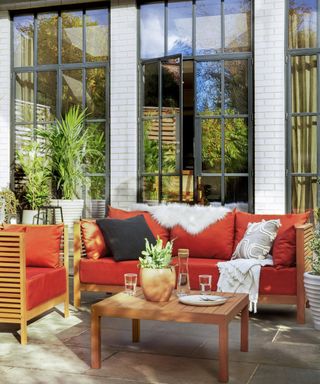 Make your outdoor furniture look even more inviting by adding soft touches to your chairs and benches. Pillows and blankets are both good choices for sprucing up your backyard ensemble and infusing texture, warmth, and color into the space. Throws are an especially great idea, as you and your guests can snuggle under them if the evening gets chilly.
Up next: Summer party decor ideas you need to try this weekend