If visitors don't linger long after seeing your loo, it could be the state of your porcelain that's repelling them.
A dirty toilet was rated as the biggest turn off in the home for guests in a survey carried out for home appliance maker Vorwerk .
Even the thought that their host's WC could resemble Trainspotting's Worst Toilet in Scotland was enough for 37 per cent of the people questioned to admit that, rather than use it, they'd prefer to keep their legs crossed and wait until they got home to go.
10 signs you need a new bathroom
The other top turn offs for visitors were:
Strong smells
Messy kitchen
Unkempt bathroom
Pet hair all over the place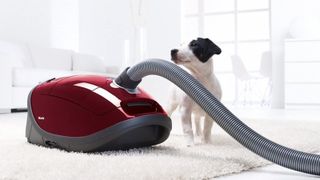 If you have found that people are refusing your offers of hospitality and cutting their visits short, it could be a sign you need to whip out the vacuum and the anti-bac. Forty six per cent of people surveyed said they wouldn't accept a drink in a house they thought was dirty, while 44 per cent claimed they'd turn down an offer of food. A third of people said they would feel like they 'd been contaminated by the dirt and would need to wash their hands as soon as they got home.
And if your home is more 'in a state' than stately, it could reflect badly on you among your friends. The survey found that 37 per cent of those asked would think a person was lazy if their home was unclean, 28 per cent said they'd judge their unhygienic hosts negatively, and 13 per cent confessed that they'd want to roll up their sleeves and offer to help them clean.