Ask five different people to show you what their perfect period home looks like and they'll come up with five very different properties. Some will choose an historic 15th-century timber-framed home, others a magnificent manor house complete with moat. Francophiles will dream of their very own château – vineyard optional – while for those who'd rather immerse themselves in English history, a Jacobean hunting lodge or Victorian Gothic hall might fit the bill.
We've picked our favourite grand period homes, hoping that there's something here to inspire you too.
1. Romantic French château
A beautiful French manor house within grounds of nine acres, this property was constructed in 1727 in Saires-la-Verrerie, Normandy.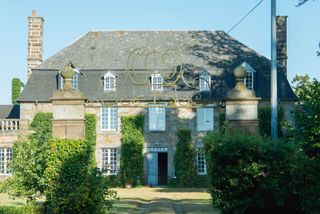 2. A historic hall house in Suffolk
This expertly restored 14th-century hall house in Suffolk holds many original features, including blackened timbers from the vented kitchen fire centuries ago.
3. Medieval hall with Victorian frontage
This Grade II*-listed medieval hall house on the Herefordshire/Worcestershire border has a Victorian façade and Georgian oast house section.
4. A Georgian home in the country
This Grade II-listed Georgian home in Oxfordshire was extended in Victorian times, and again in the late 20th century. It now has four reception rooms, five bedrooms and four bathrooms.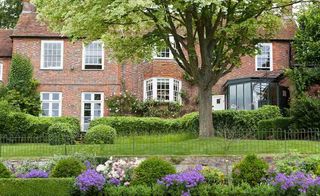 5. A 14th-century property with a Georgian façade
Behind the elegant Georgian façade of this Grade II* listed property are the remnants of a former chantry college that dates back to 1362. A medieval great hall and later Tudor panelling were uncovered and restored in the 1970s.
6. Moated manor house in Suffolk
With its own moat and bridge, this stunning 16th-century red-brick manor house in Suffolk has had a huge renovation, including a new roof and timber repairs. Inside is a historic boxed staircase with original timbers, one of the earliest survivors of its type in the UK.
7. A handsome rectory in Yorkshire
This seven-bedroom 18th-century rectory in Yorkshire is set in mature grounds and parkland, and features a tree-lined carriage driveway. The owners added a conservatory and tennis court, and in 2001 converted the stables into offices.
8. Worcestershire hunting lodge
Constructed as a hunting lodge in 1642, this grand Jacobean building is Grade II-listed, with extensive interiors including three large bedroom suites.
9. A château by the river
This Louis XV style château sits on a riverside in Brittany, France. It was built in 1750 by shipowners, and stood through the turbulent French Revolution.
10. Georgian home on an island
On its own two-acre island in the Great Ouse river, this impressive Georgian structure was the forgotten ancestral home of its owner, who carefully restored it.
11. The house that Pugin built
Designed by 'God's own architect' Augustus Pugin, Pugin Hall is a historic mid-19th century masterpiece, built in Rampisham, West Dorset.
12. Early Tudor manor house
Built in the 15th century, this early Tudor manor has six bedrooms and a large country garden, located in Hampshire.