Ask five different people to show you what their perfect period home looks like and they'll come up with five very different properties. Some will choose an historic 15th-century timber-framed home, others a magnificent manor house complete with moat. Francophiles will dream of their very own château – vineyard optional – while for those who'd rather immerse themselves in English history, a Jacobean hunting lodge or Victorian Gothic hall might fit the bill.
We've picked our favourite grand period homes, hoping that there's something here to inspire you too. Once you've taken a look through this list, why not browse more of our gorgeous real home transformations and read our guide on how to renovate a period home?
1. A Romantic French château
MORE FROM PERIOD LIVING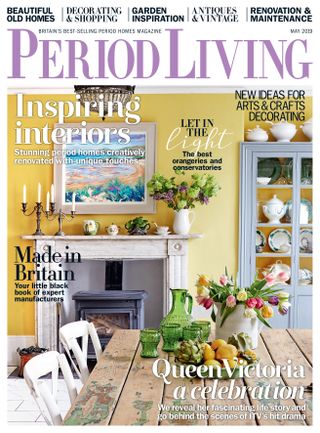 This beautiful French manor house is set within grounds of nine acres, was constructed in 1727 in Saires-la-Verrerie, Normandy. During the French Revolution, people had threatened to burn it down, but luckily the local priest managed to talk them round.
Unfortunately, the house was still looted and all of the owner's possessions were burnt beside the church.
In 2000, the manor became home to Peter Gabrielse, who fell in love with the house's authentic style and original features. His renovation sought to keep the original layout but update the bathrooms and kitchen to make it a practical place to live.
Explore more of Peter's renovation of this romantic French château.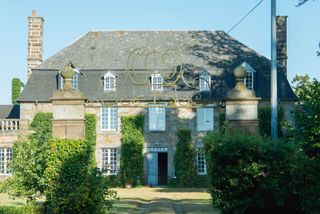 2. A Georgian home on an island
On its own two-acre island in the Great Ouse river, this impressive Georgian structure was the forgotten ancestral home of its owner, Christopher Vane Percy, who carefully restored it. Discover how Christopher rediscovered his family home and how he restored it. Take a tour of this forgotten Georgian ancestral home. If you love Georgian homes take a look through 10 of our favourite Georgian home renovations.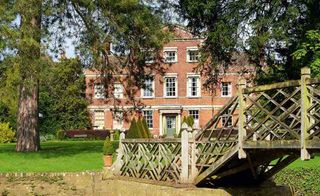 3. The house that Pugin built
Anna Vines and Graham Booth took on a bigger task than they budgeted for when they renovated their historic home, designed by 'God's own architect', Augustus Pugin. The hall was a mid-19th century country house in Rampisham, West Dorset and required serious repairs including repairing original lime plaster, rebuilding chimneys and gable ends, refurbishing of the windows and the addition of solar panels and a woodchip boiler added. Be inspired by the painstaking restoration of Pugin Hall. Find out more about repairing original lime plaster in our guide.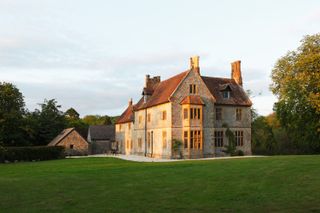 4. A Moated manor house in Suffolk
Caroline's love affair with her home got off to a bit of a slow start. She had been looking to buy an arable farm in Leicestershire or the South West, when a friend told her about Crow's Hall. She dismissed it after the first viewing because it needed so much work. 'But I kept thinking about it, and it began to keep me awake at night, so I came back for another look,' she says. 'I also asked an architect friend to carry out a feasibility study, and the rest is history.' Be inspired by this reinvented manor house.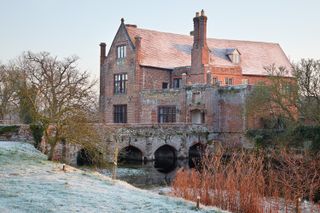 5. A Georgian home in the country
This Grade II-listed Georgian home in Oxfordshire was extended in Victorian times, and again in the late 20th century. It now has four reception rooms, five bedrooms and four bathrooms. Amy and Philip fell for the characterful, rambling Georgian house immediately. It had a beautiful village setting, its façade was framed by climbing roses and box trees, and the interior was full of original features. Take a look around this elegant Georgian family home. Use our period home maintenance calendar to keep your home looking just as neat.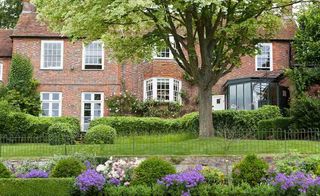 6. A Jacobean hunting lodge restored
So handsome is the facade of this impressive Jacobean hunting lodge, nestled deep in the Worcestershire countryside, that Tim Hopkins just had to knock on the door when he passed it by chance one afternoon. With its own moat and bridge, this stunning 16th-century red-brick manor house in Suffolk has had a huge renovation, including a new roof and timber repairs. Inside is a historic boxed staircase with original timbers, one of the earliest survivors of its type in the UK. Restoring this grand house was the opportunity of a lifetime. Let Tim and Sarah Hopkins' sensitive renovation of their Grade II-listed home inspire you to embark on your own project.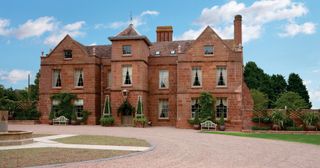 7. An award-winning restoration of a 14th-century manor house
The LaRooys' renovation of their 14th century home in East Sussex lead to them being crowned the winning home in the 2018 Period Living Awards. 'They have incorporated everything they need for a modern lifestyle while still allowing the home's stunning period details to shine through,' says Period Living magazine's editor Melanie Griffiths. The judges were astonished by the sheer scale of the work Julie and Mike La Rooy took on and, of course, the results. See the results of their renovation of their 14th-century manor house.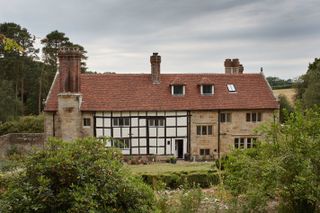 8. Asthall Manor: a Cotswold manor house
There was already something special about this Cotswold manor house, but when Rosie Pearson moved in she was determined to add to its magic. Asthall Manor in the Cotswolds is the glorious setting for On Form, a biennial stone sculpture exhibition. Rosie added a front drive, relocated a staircase, added a new bathroom and extended the kitchen. The garden has been landscaped. The house in Oxfordshire's Windrush valley was built in the early 1600s and was the 1920s home of the Mitfords. Use our guide to find out how to plan a kitchen extension.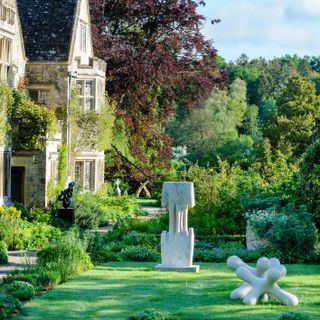 9. A Baronial-style castle is transformed into a fantasy family home
A Grade II-listed 12-bedroom stately home near Inverurie, in rural Aberdeenshire, originally built in 1170, Wardhill Castle has been in Will Leslie's family for 850 years, although its magnificent baronial exterior bears little resemblance to the modest house that was first built on the site by William Cruickshank, in the 12th century. The property was vastly extended over the ensuing centuries and became grander in scale until its height in Victorian times, after which the building fell into disrepair. The task the couple were faced with was daunting to say the least, read on to discover how they transformed this baronial castle into a family home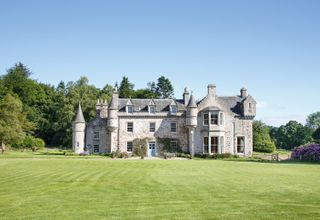 10. A renovated French home in the grounds of a château
After buying a medieval estate in Burgundy complete with a castle, the Poventud family converted the outbuildings to create the perfect family home and holiday rental. They transformed the outbuildings of a medieval castle into a magical family home and guest house using materials and antiques salvaged from the castle itself. Take a tour of this French château renovation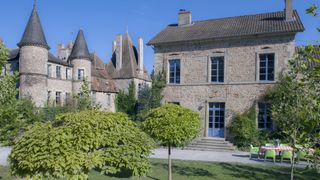 11. Grade I-listed Tudor Manor House
When Alice moved back to her family's ancestral grade-I listed Tudor manor house six years ago, with her husband Jeremy and their three children, the kitchen consisted of a pine dresser, table, chairs and cupboards, all dating back to the 1980s. It had lasted well, but two years ago the couple decided it was time for a new, properly planned kitchen – see the finished kitchen renovation here. Discover how to design a stylish kitchen on a budget with our helpful guide.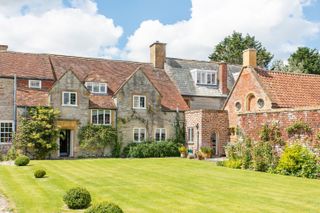 12. An Elegant Queen Anne house
This Grade-II-listed Queen Anne house was built in the early 1700s, near Oakham, Leicestershire. The house has seven bedrooms and four bathrooms, with extensive gardens and 12 acres of land. Sallyanne and her partner Andrew moved into the Queen Anne property six years ago, entranced by its elegant proportions and, more practically, the layout of the rooms. Take a look around their characterful Queen Anne home.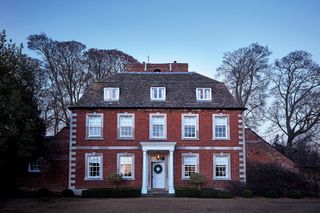 Take a look at more period homes here: