THE STORY
Owner Caroline Spurrier lives here, with greyhound Molly and West Highland terriers Sophie and Alfie. Caroline converted a barn, which she runs as a venue for weddings and music evenings.
Property A 16th-century moated manor house, with five bedrooms. The property is surrounded by 400 acres of arable farmland, for which Caroline employs a contract farm manager.
Layout Caroline moved the kitchen from its original position behind the living room to the front of the house, turning the old kitchen into a snug
Caroline's love affair with her home got off to a bit of a slow start. She had been looking to buy an arable farm in Leicestershire or the South West, when a friend told her about Crow's Hall. She dismissed it after the first viewing because it needed so much work. 'But I kept thinking about it, and it began to keep me awake at night, so I came back for another look,' she says. 'I also asked an architect friend to carry out a feasibility study, and the rest is history.'
Be inspired by this reinvented space or look at our other real home transformations and find out how to renovate a house in our guide.
See more Christmas houses on our dedicated page, too.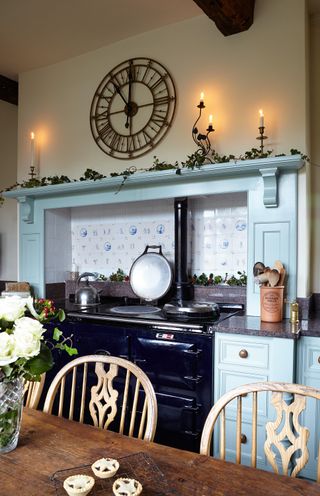 MORE FROM PERIOD LIVING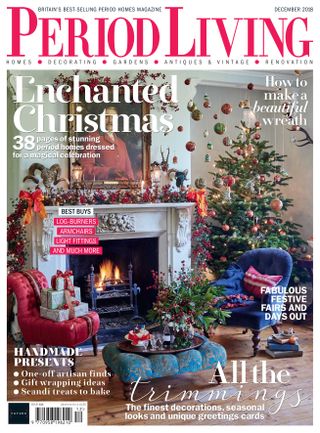 Get the best period home inspiration, ideas and advice straight to your door every month with a subscription to Period Living magazine
History is most definitely the word for it as the centuries had taken their toll on the beautiful pale-brick manor. Part of the Thornham Estate, it had been tenanted continuously from the early 18th century until 1948, and very little money had been spent on it in that time, nor since for that matter, although when the house was sold in 1950, 'new' windows and fireplaces were put in.
'The whole place had a very sad, austere feel to it and it needed a colossal amount of work,' says Caroline. 'So much so that I just couldn't picture it finished. It took me a year before I started to have any vision with it, which is why the light switches are in the wrong place as the wiring was one of the first jobs to be done.'
Call it fate, or just a series of striking coincidences, but Caroline Spurrier's connection with her beautiful country manor house appears to have been preordained. Indeed, one of her most treasured possessions, the rocking horse she bought at auction several decades ago, by chance found its way into Caroline's Suffolk home some 25 years before she moved in.
The beautiful wooden Triang horse had a starring role in a BBC drama, filmed at Crow's Hall in the mid-1980s, long before Caroline had even heard of the house.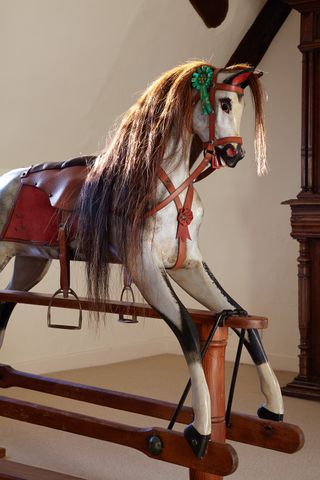 'I'd taken the rocking horse to craftsman Marc Stevenson in the mid-1980s, as it needed repair work,' she recalls. 'Coincidently he'd been approached by the BBC to provide a horse for a children's drama series and he asked me if I'd be willing to loan mine for the film. Of course, I said yes. I bumped into him again at the Suffolk Show much more recently, and when I told him that I'd moved to Crow's Hall, he laughed and said, "Didn't you know, that was where they filmed your rocking horse?" I was astonished, but also delighted – it was as though some kind of magic had drawn me to the house.'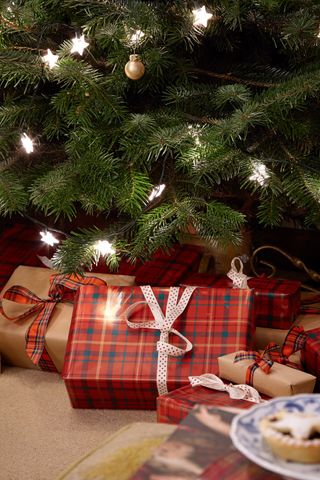 It was two years before Caroline could move in, and in that time Crow's Hall was gutted from top to bottom. It needed a new roof, timber repairs, rewiring, replumbing, including all the external drainage, and a new sewage plant. 'There were so many materials coming in, that we had to build a temporary vehicle bridge over the moat,' she recalls. 'At the same time, the garden and courtyard had a complete redesign. It was hard work, but I really enjoyed it.'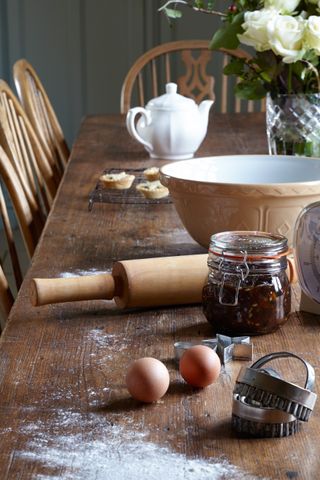 Caroline was well placed to keep a close eye as the house was being turned inside out, living on the estate in a converted thatched dovecote, built in 1580. She ensured expert advice was on hand, too, employing Nicholas Jacob Architects to project manage the restoration. 'I've known the firm for a long time and it worked on my previous house. The team are historic building specialists, which helped enormously with English Heritage, and it all went relatively smoothly. I was determined that the invisible details – the inner workings of the home – were all perfectly planned and painstakingly correct, and the architects really helped me to achieve that.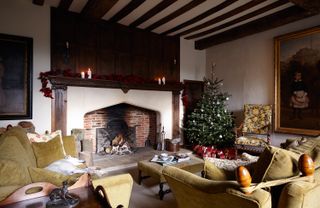 'Once we got a year into the project, things started to take shape and I could start to think about kitchens and curtains,' says Caroline. At this stage, interior design duo Mike and Julie stepped in.
'They worked with the carpenters, so that any bracing for curtain poles etc could be done then, well before the renovations were finished. In the dining room, for instance, I'd commissioned some decorative cornicing including a subtle greyhound motif above the fireplace, and so the positioning for the curtain pelmet needed to be planned a year before the finish, as it had to work with the cornice.'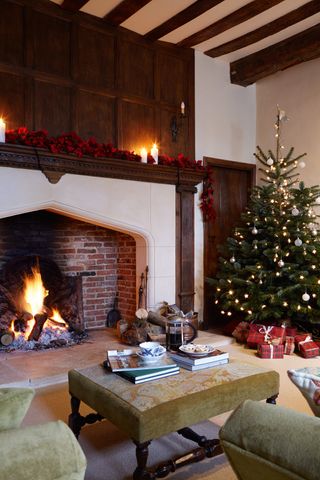 'Mike and Julie were so lovely to work with and we had such fun. They helped me to find so many clever design touches that have made this such a beautiful home – without it looking as if an interior designer has created a show house.'
The kitchen was the most problematic room when it came to choosing design details. West facing, long and narrow, with bespoke painted cabinets in a cool duck-egg shade and a new stone floor, the window treatments had to work hard to provide much-needed warmth, alongside Caroline's navy blue Aga. After hours of searching, she decided on a quirky curtain fabric depicting rare breed hens. 'It really put the seal on the whole project, and links the farming side of my property with the grand country house feel.'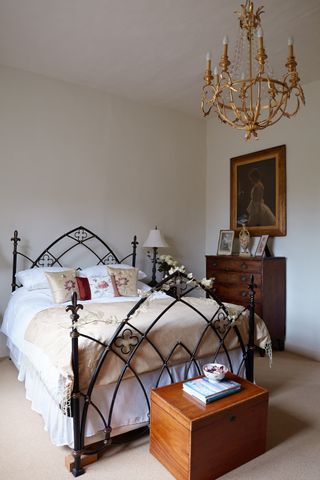 A second phase of the renovation took place in 2014, when a biomass heating system was added, linked to a grain store. This now powers the central heating and hot water for the hall and, as the first of its kind in the UK, has been nominated for a national eco award. 'It might not be very glamorous, but I always say to people:
"Don't scrimp on what you can't see, because if you scrimp on electrics and plumbing it will come back to bite you",' says Caroline. The efficient new heating system is the perfect finishing touch, and has helped Caroline turn Crow's Hall from that slightly neglected, tired old house into a comfortable, cosy home.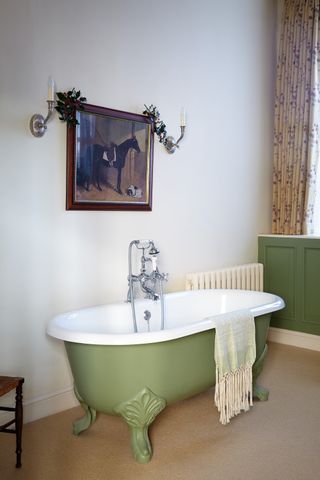 More Christmas homes to browse: