In case you didn't see the caution signs, these outdated small bathroom trends are a big no-no, according to design experts. You might want to proceed with caution if you're remodeling.
Although a small bathroom can often be overlooked in comparison to other parts of the house, there are plenty of ways to make it stylish and keep it functioning at its best — and that includes staying clear of these red flags. Retro might be in, but certain aesthetics and practices should remain in the past, that's for sure.
As you consider small bathroom ideas, cross the following off your list — the pros insist.
6 outdated small bathroom trends
While vintage inspiration can be amazing, some once-popular rules have gotten the boot with good reason. Here are a few:
1. Carpeting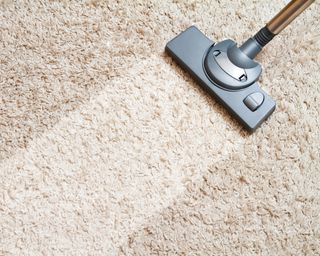 Updating a rental bathroom can feel like a time warp — pink tubs, mosaic tiles, etc. — yet there's one trend that should definitely not be revisited.
"Today we steer clear of bathroom carpets, opting for tiles or waterproof flooring," says Bryan Anderson, master remodeler at Handyman Connection of Johnson County.
Carpeting in a moist room like a bathroom or basement can cause mold, according to the Centers for Disease Control and Prevention (CDC), so it's best to leave it for bedrooms and dens. But as far as drying off and staying slip-free post-shower, the best bath mats for small bathrooms are stylish and safe options.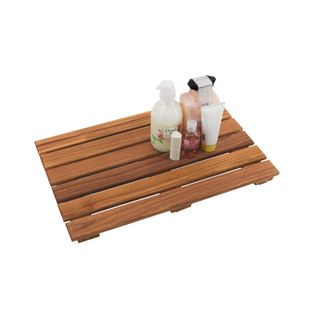 Three Sizes
VaeFae Teak Shower Non-Slip Mat (Small)
Price: Was $55.99, now $37.99
Dimensions (in.): L20 x W13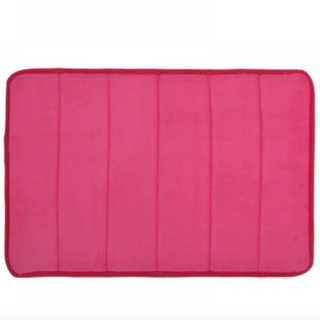 Latex bottom
Spdoo Memory Foam Bath Mats
Price: $11.99
Dimensions (in.): L17 x W24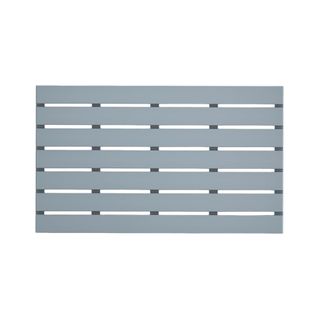 Non-slip rubber feet
Bamboo Wooden Bath Floor Mat
Price: Was $55.99, now $35.99
Dimensions (in.): L21.3 x W14.2

2. All-white bathrooms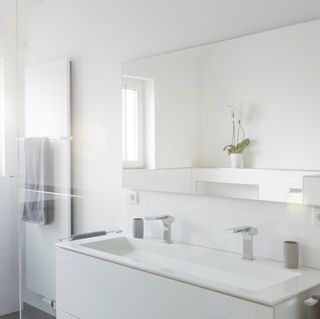 Designers are in agreement that the worst colors for a small bathroom are anything dark that can make the space feel cramped. However, that doesn't mean that all-white is necessarily the way to go, either. You're going to want to strike a balance.
"Adding some color, even if it's muted, is in," says designer Chantelle Hartman Malarkey. "At least in one area like the tile in the shower or the flooring or even an accent wall is a great design choice."
Opt for light-colored hues that provide an airy, zen feel, like sage or a pale blue. And, according to Sue Wadden, Sherwin-Williams' director of color marketing, there are other ways to make a statement with color: "In a small bathroom, you can add a bit of a flare by painting the bathroom vanity without losing any organizational space," she previously told Real Homes.
Chantelle Hartman Malarkey, a.k.a. the Lifestyle Alchemist, is an interior designer, photographer, home chef, hosting expert, and blogger who shares ideas about family travel hacks, beauty must-haves, delicious recipes, among other topics, with her followers.
Sue Wadden is Sherwin-Williams' director of color marketing, where she's responsible for conception and execution of effective marketing materials, development of color systems, consumer and professional education tools, research of color and industry trends, media relations, and public speaking engagements.
3. No texture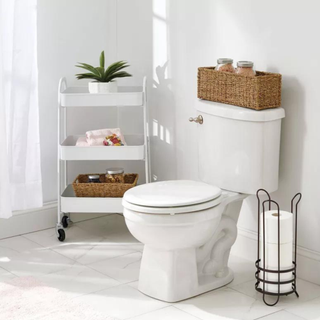 One of the biggest small bathroom design mistakes, according to Hartman Malarkey, is opting for uniformity, style-wise.
"Keeping everything the same is out — texture is in," she says. "That means adding different elements to the space. This can be tiles, paints, or hardware. It's safe to switch it up."
Although you might not want things to feel crowded, you can still keep decor to a minimum while being textually diverse through essentials, like the vanity and its handles and a tile backsplash.
4. Minimalism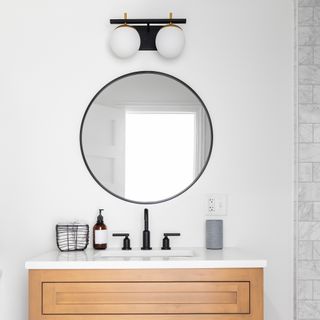 One of the golden rules for a small bathroom is to keep it clean: remove empty product bottles, keep the vanity clear, and make sure the trash bin is emptied. But keeping the space tidy doesn't mean toning down the style—it's just a matter of picking the correct items to make your aesthetic pop.
"A well-curated selection of decor can add warmth and style without overwhelming the space," says home improvement specialist Joshua Bartlett.
As a homeowner, you want to create a space that is comfortable, functional, and reflects your personal style. I'll Just Fix It Myself is dedicated to helping you achieve just that with expert advice, tips, and tutorials on all things home improvement, DIY projects, and home maintenance.
5. No tubs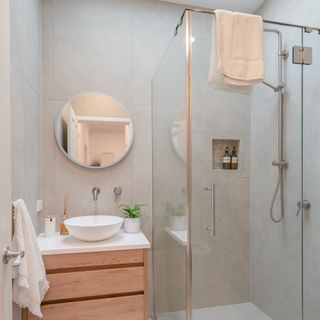 So, what are the big misconceptions about modern-day bathrooms?
"[That] bathtubs are a no-no," Bartlett says. "While space can be a constraint, clever designs like corner tubs or smaller, deeper tubs can work in small bathrooms."
6. Overdoing the storage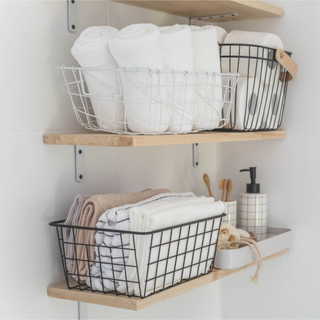 No, you don't have to house all of your toiletries in the bathroom—especially if space isn't generous.
"Keep it simple," suggests Hartman Malarkey. "Only keep the necessities in the space and skip this being the room where all the extras live."
But should you insist, we've rounded up expert-backed small bathroom towel storage ideas and toilet paper storage ideas. You'll also want to invest in baskets and containers to keep things in check.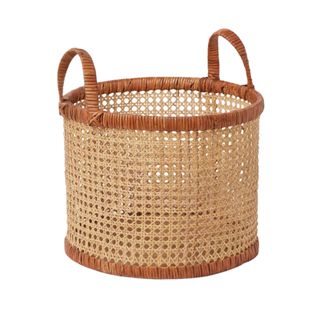 Natural Material
Price: Was $49.99, now $39.99
Dimensions (in.): D13 3/4 x H11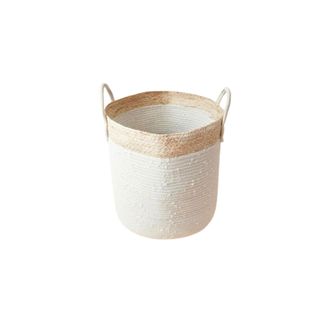 Four colors
Althoff Storage Cotton Rope Basket
Price: Was $34.40, now $28.99
Dimensions: D14.1 x W17.3 x H15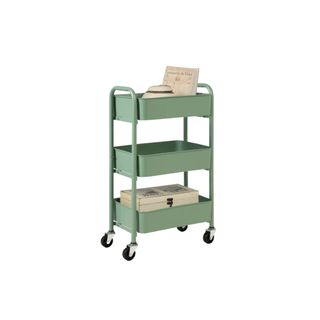 4.5/5 stars
Sunnypoint Metal Utility Cart
Price: $43.99
Dimensions (in.): D10.27 x W15.5 x H26.8

FAQs
What makes a bathroom outdated?
A bathroom with old appliances, an unconventional layout, dated colors, and unpopular trends, such as floor carpeting or an all-white color palette, can make a bathroom look outdated. Even if you're working with a small space, there are plenty of ways to make a small bathroom look luxe: stay organized, get a big mirror, and decant products, to name a few.
How do you modernize an outdated bathroom?
Revamping an old bathroom might be challenging, particularly if you're in a rental, but it's surely not impossible. Put down peel-and-stick tiles and flooring if you want to make some changes, replace the old hardware, make sure the lighting is not too overpowering, get multi-purpose storage accessories (like a mirror with storage), and opt for fun textiles that go along with the aesthetic you're trying to achieve.
What is the best color for a bathroom in 2024?
While designers are all for light, airy, neutral colors that give off a laidback, restful energy—think sage green and ivory—there isn't a particular color to opt for, per se. Perhaps a variety of the 2024 colors of the year will give you some inspo.
---
Thinking about making changes, but unsure where to start? The experts spill about where to spend and where to save in a small bathroom.