1. In the beginning
Before you start any renovation project, assess whether it's likely to add value to your property, especially if you are looking to make a profit through a quick resale. Speak to estate agents about what buyers are looking for in your area, and whether that can be achieved in your home. If possible, talk to an architect to see if the spatial layout of your home can be improved without actually increasing the square footage. By moving doors or internal walls, you might be able to create a better flow.
Popular ways to add space include enlarging a kitchen to include a dining/lounge area, adding ensuite bathrooms, extending into the loft, and creating an extra bedroom or study. More recently, media rooms have replaced playrooms as the 'must have' for the home, especially if you have teenagers
2. Planning your renovation
Good pre-planning and setting a realistic budget are essential, as is deciding how your budget will be split; for instance, will most of the budget go on the structural renovation work, or on the internal fixtures & fittings?
If you aim to undertake a large building project, always seek the advice of a renovation professional who will be able to guide you. I often meet people who have hugely underestimated the cost of building work, or have been caught out by complications with plumbing or groundworks.
Also, if you have to find temporary accommodation or put furniture into storage while work is being carried out, ensure you factor in these rental costs.
When it comes to internal fixtures, remember your budget and stick to it. Don't go to showrooms where the average cost of a kitchen is £40,000 if your budget is £10,000. Shop around; the internet is a fantastic resource for researching and comparing costs for products such as appliances, tiles and soft furnishings. Take the time before work begins to clear out items you won't need in your new space – you may be able to sell or upcycle some of these pieces.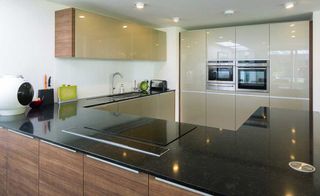 3. Employing an architect
If you are going to employ an architect, look for one who has carried out similar renovation projects to the one you're planning. This will often save you money as they should know clever ways to gain the look you require in the most cost-effective way. Always check what the architect's fee covers; for instance, does it include more than one set of designs, will the architect assist you in gaining planning permission, and will they act as a project manager?
For larger projects, or ones where extensive building work is included, it's advisable to hire an architect to project manage your renovation for you. They will have a greater understanding of lead times, budgets and the overall picture, so that costly mistakes are not incurred.
4. Obtaining quotes
Before obtaining building quotes, you will need a set of drawings to get accurate costs. Aim to get at least three different quotes for comparison. Quotations can vary widely, so read them carefully, know exactly what is included, and don't be afraid to ask questions. You may be able to negotiate on cost, but be aware that this will often lead to some aspects being excluded, so check the small print.
Wherever possible, use one main contractor to carry out building work, including drainage and windows/doors. They may sub-contract some of this work, but will ultimately be responsible for ensuring all materials arrive at the right time and in the correct order.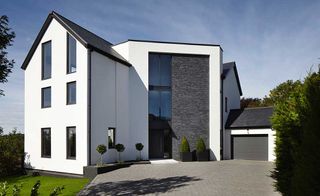 5. Don't forget the details
When working with your chosen contractor, ensure your design spec is as detailed as possible to avoid hidden costs. Once on site, unforeseen problems with plumbing, roofing, drainage etc., can prove to be expensive and cause delays. Take the time to mentally walk through the new space, ensuring light switches, plug sockets, storage cupboards and windows are located exactly where you want them to be.
6. Manage your time
Agree a workable timescale with your contractor. Have regular meetings and don't be afraid to ask lots of questions or query things you don't understand. Ensure all items you are responsible for sourcing arrive when they should. Your contractor won't like waiting, and you could cost yourself time and money if you're not properly organised.
7. Keep your budget on track
Whether you choose to use a project manager or run the project yourself, it is import that once you start, you keep changes to a minimum to avoid extra costs. Put a figure against building work, plumbing, electrics, furniture and appliances etc., and keep a running tally so you can stay on track and don't run out of money before the job is finished. Build in a contingency of around 10 per cent in case of unforeseen additional costs.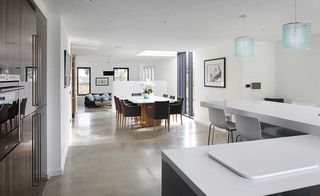 8. Get the look without breaking the bank
If you are renovating your forever home, then it is probably worth going for a higher spec on both your external and internal furnishings to add longevity. However, if you are on a budget or are making improvements for a faster sale, there are ways to get a quality finish without spending a fortune. Shop around. Keep an eye out for auctions, and architectural salvage yards.
The easiest way to save money on your kitchen is to go for cheaper units and spend money on good-quality work surfaces and tiles to add that luxury feel. When purchasing appliances, use a price comparison website to get the best deals, and only buy branded products if they are going to be on display.
Save money on bathrooms by only tiling the areas that need to be waterproof, such as the shower. There is no need to tile the entire room. And even basic sanitaryware can look high spec if you add beautiful taps.
9. Do it yourself
However, unless you are trained or very experienced at DIY, it is best to leave plumbing, electrics and window fitting to the professionals. And never attempt to knock down an internal wall until you've checked it's not structural and supporting the house.
Clear.gb.com / @ClearArchitects