Black Friday is finally here, and these Le Creuset (opens in new tab)deals will have you heading into the holiday season in style. Known for its bright, bold staples, this iconic brand has everything your kitchen could need — and we've found the best Black Friday prices to make these luxury pieces much more affordable.
Our team has curated an edit of can't-miss items that will be longtime favorites for years to come — so scroll on and get ready to add all of these Le Creuset pieces into your shopping carts ASAP!
Where to buy Le Creuset
With so much to see and so little time, the Real Homes team is here to lend a helping hand. Here are the retailers currently offering sales on Le Creuset this Black Friday:
The staples to invest in
If you're going to buy one item from Le Creuset, a Dutch oven is the piece worth investing in. We've found two choices, each designed for a different variety of dishes: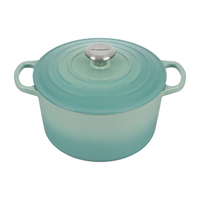 (opens in new tab)
Deep Dutch Oven | Was $350, Now $210 (save $140) (opens in new tab)
Every Le Creuset lover should start with a Dutch oven, available in a rainbow of colors. This staple is perfectly sized for pasta, soups, stews, deep-fried meals, and so much more. If you've been dreaming of starting your collection, this is the first piece you should invest in.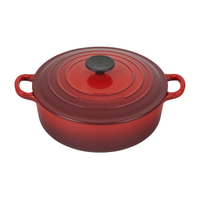 (opens in new tab)
Classic Round Wide Oven | Was $340, Now $210 (save $130) (opens in new tab)
If you're a fan of roasting and braising, your kitchen is not complete without a classic round wide oven. The more shallow, round shape makes it perfect for prepping and serving your main dish at family dinners.
Our favorite finds under $30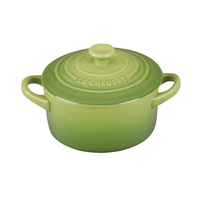 (opens in new tab)
Le Creuset Mini Round Cocotte | Was $32, Now $22 (save $10) (opens in new tab)
These mini cocottes are perfect for single-serve cakes, baked eggs, and for serving tasty snacks. At just $22, they are both adorable and affordable. Grab a couple for you, and a couple to gift, too.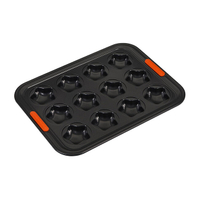 (opens in new tab)
Star Cakelet Pan | Was $30, Now $21 (save $9) (opens in new tab)
Winter is coming! Whip up something sweet with this non-stick carbon steel cakelet pan in the shape of stars. It's also available in a flower shape (opens in new tab) if you're already thinking ahead to spring and summer treats.
Our picks for $100 or less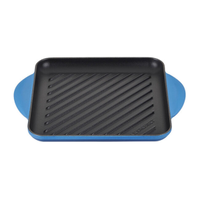 (opens in new tab)
Square Grill | Was $175, Now $90 at Le Creuset (opens in new tab)
If you don't have the space for a BBQ, you can still finesse those delicious grill lines and flavors with this square grill, which has high ridges to allow excess fat and grease to drain. At $85 off, it's a no-brainer to try!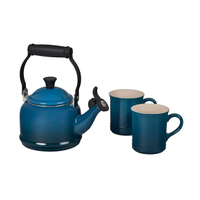 (opens in new tab)
Demi Kettle and Mug Set| Was $132, Now $100 (save $32) (opens in new tab)
If someone in your life is set on a classic kettle for their morning tea, the Demi Kettle (opens in new tab)and matching mugs make a great gift that you know they'll use every day. It's designed to quickly bring water to a boil and features a retro whistle that alerts you when the water is ready to pour.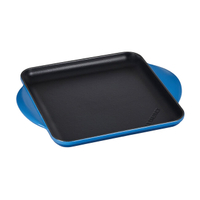 (opens in new tab)
Square Griddle | Was $175, Now $90 (save $85) (opens in new tab)
This square 9.5-inch griddle pan (opens in new tab) features Le Creuset's protective satin black enamel to prevent damage and wear. It develops a non-stick patina over time that makes frying up a brunch feast of bacon, eggs, and pancakes an easy feat. We also find the square size perfect for mastering anything from comforting grilled cheese sandwiches to seared steaks.
The collection to splurge on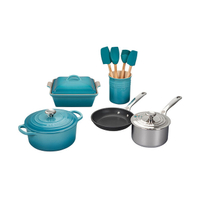 (opens in new tab)
12-Piece Mixed Material Set | Was $857, Now $575 (save $282) (opens in new tab)
Take your Le Creuset collection from zero to 60 with this mixed material set featuring Le Creuset's most popular items (opens in new tab) including a classic 3.5-quart round Dutch oven, 2-quart stainless steel saucepan, 8-inch toughened nonstick PRO fry pan, square casserole, and a Craft Series utensil set — all with a whopping $282 off.
Love these Le Creuset deals? Check out a few more favorites below