Even if we have a little more freedom than this time last year, the past couple of years have shown many of us that we shouldn't put off upgrading our home tech, including TVs. Of course, this is made easier with a good Black Friday or Cyber Monday TV deal, and we've collected the best from around the web.
With offers on our favorite brands – we are talking Sony, LG, Samsung, and many more – at every store you could bag the best TV for much, much less. Of course, old tech is being sold off to make way for new, but old just means the best models of 2020, so they are still high spec and tricked out with everything you need for a quality viewing experience.
We are talking 4K HD resolution, Dolby Surround Sound, built-in streaming services, and some OLED offerings. You'll just need to be quick because stock isn't hanging around for long...
We have saved you the time hunting down the top discounts by sharing them below in this guide. You can see our best offers by type, whether you have a set budget or set size in mind, and make sure you check back here. You can check out the very best deals at our Black Friday hub.
TV deals: quicklinks
With so many TV deals at this time of year, it can be hard to determine which one is right for you. That is why we have ordered them by your potential savings below to see what is available within your price bracket – that way, you get the best TV you can afford.
At the time of writing, these deals are all still in stock, but we're not sure for how much longer or when the sales are expected to end, so hurry to shop.
Cyber Monday TV deals
Why you can trust Real Homes Our expert reviewers spend hours testing and comparing products and services so you can choose the best for you. Find out more about how we test.
TVs for $1,000 or more
You're now thinking 'investment'. Of course, anything over $1,000 is a serious amount of cash, but if you've got this budget, you can stretch to an 8K TV, 75 inch 4K TV (read our guide to the best 75 inch TVs), or one of the latest OLED TVs. You can also expect more compatibility with super-smart platforms and voice control, plus various modes to help you get the most out of your television.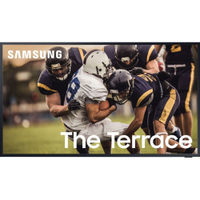 Samsung 65" The Terrace Smart 4K LED Outdoor TV | was $6500, now $5000 (save $1500)
You can save a whopping $1,500 on this Samsung Outdoor TV at Best Buy right now, ensuring those summer evenings and cookouts will never be the same. The Terrace, which is suitable for environments with partial sun, is bright enough to be enjoyed outside and offers stunning 4K visuals with Tizen smart TV onboard.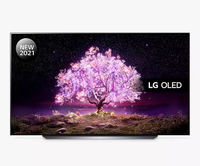 LG 65" C1 Smart 4K OLED TV | was $2500, now $1800 (save $700)
You can save an enormous $700 on the 65-inch LG C1 4K TV right now at Best Buy, with the retailer cutting the price down to $1800. This is a fantastic deal on the mid-size model, which boasts Dolby Vision, a 120Hz refresh rate, and in-built Google Assistant and Alexa.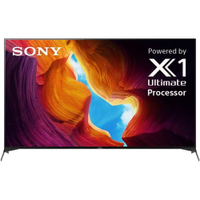 Sony 65" X950H Smart 4K LED TV | was $1600, now $1298 (save $302)
Amazon is selling the 65" Sony X950H 4K Smart TV for $302 less for a limited time, so you can get it for just $1298. The 2020 model remains popular with top specs, dedicated game mode, and built-in Google Assistant. It also works with Alexa and HomeKit, if you prefer. Grab it now to avoid missing out.
TVs under $1,000
Spending between $500 and $1,000 on a television will make for a bigger screen size, brighter picture quality, better refresh rates, and more effort into audio capabilities. Look out for HDR Support for more contrast on the screen and a high refresh rate of around 120Hz for smoother motion. You might also see a lower-end OLED TV become available during certain times of the year, which would make a good entry point for seeing a marvelous detailed performance that only an OLED can do.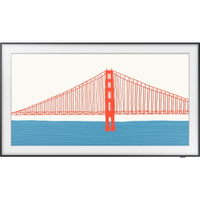 Samsung 55" The Frame Smart 4K LED TV | was $1500, now $1000 (save $500)
Fancy a TV that will sit on your wall as a piece of art? The Samsung Frame TV range transforms into part of your gallery wall when not in use, so you don't have to try to disguise the ugly black rectangle. You can grab this 55-inch version of the 4K TV from Best Buy right now for $500 less.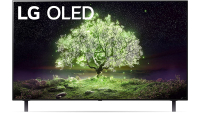 LG 48" A1 Smart 4K OLED TV | was $1200, now $897 (save $303)
Now is your chance to get your hands on the gorgeous LG A1 OLED 4K Smart TV, as Amazon has shaved the price of the 48-inch model right down to just $897. That's a mega-saving of more than $300 for a TV with Dolby Vision IQ and Dolby Atmos surround sound.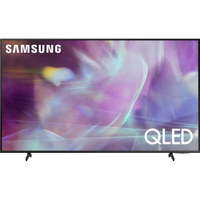 Samsung 65" Q60A Smart 4K Smart TV | was $1100, now $850 (save $250)
You can pick up the Samsung Q60A 4K QLED TV for less than $1,000 until this deal ends, with $250 knocked off the asking price. The 65" 2021 Samsung model comes with access to all of your favorite streaming services as well as smart assistants included.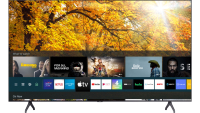 Samsung 75" 7-Series Smart 4K LED TV | was $1100, now $850 (save $250)
Act quickly and you can bag the 75-inch 7-Series 4K TV from Samsung for just $850. Best Buy has the set on sale right now and has knocked the price down from $1,100. This is a great deal that will get you Ultra HD resolution, 120Hz motion rate, and an ultra-thin bezel that looks great.
TVs under $500
If your budget is $500 or less for a new television, the chances are that you might be hard pushed to get a 4K TV, unless it's on offer. Most televisions that fall within this category will be HD ready or Full HD, which will be perfectly fine for use in the kitchen or bedroom or by gamers. You certainly won't find an OLED TV for this money but an excellent LED screen, and you will be hard pushed to get anything bigger than 60 inches, so this is a good price bracket for smaller spaces.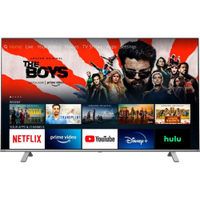 Toshiba 50" C350 Smart 4K LED TV | was $470, now $370 (save $100)
In the market for a mid-size TV on a budget? The 50-inch Toshiba C350 4K LED Fire TV is a bargain even at full price, but you can grab it for just $370 right now. For the reduced price, you'll get Dolby Vision, access to the Fire TV platform, and built-in Amazon Alexa.