If you've managed to go without Now TV, Prime Video, Disney+ or another one of our favourite TV streaming services, until now, then that is pretty good going! But with Bank Holiday weekend fast approaching – brilliant –, and if terrestrial TV is no longer cutting it, you may be thinking about new and exciting forms of entertainment! Something to do in the evenings, with the whole family, or even as you're sat in the garden... Look no further than the best streaming services. Disney Plus is great for kids, Marvel and Star Wars fans; Prime Video is flooded with great TV shows and movies; Now TV has so much content you'll struggle to choose what to watch; BritBox is all you need for a truly British TV-watching session and Apple TV, well, it's home to tonnes of new and exciting content.
All of these streaming services offer some form of a free trial, which means you can try before you buy, for nothing. Prime Video and BritBox's trial length is 30 days while Disney Plus, Now TV and Apple TV offer seven-days of free TV. Sorted! Choose one now and opt-in ahead of Bank Holiday weekend. Just remember to cancel before your free trial is up, if you want to move on and try the next one! Imagine, you could in theory enjoy up to 111 days of free TV...
Head over to our dedicated streaming page for more recommendations of what to watch, where.
How to watch these streaming services?
You can watch streaming services through your phone, a smart TV or a console. If you have Virgin TV, Sky TV or a Now TV box already, you can watch selected streaming services through there. Otherwise, you can buy a streaming stick to stream them all with ease. This will turn your TV smart so that you can stream all of the above plus YouTube, ITV player and more (subscription permitting).
How to stream TV for free
We've listed these streaming services by the length of the free trial, with longest first and shortest last. Simply sign up, enjoy, cancel before the free trial is up and repeat the process with another streaming service.
What to watch once you're signed up? On Disney Plus we suggest watching Coco and The Mandalorian. If you're opting into Prime Video try Legend and Modern Family. Watch Liar and Broadchurch on Britbox and on Now TV, Keeping up with the Kardashians and Rocketman. As for Apple TV, give The Banker and Dickinson a go.
Prime Video free trial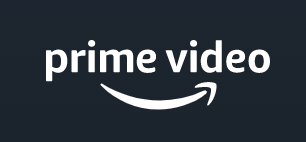 Prime Video | Free 30-day trial
Yes, you read that right: Amazon offers a free 30-day trial for Prime Video. This means you can use this service for free, for an entire month, paying nothing. After, you'll be charged just £7.99 per month to watch. Not a bad price!
See our list of the best films on Amazon Prime to get you started.View Deal
BritBox free trial
BritBox | Free 30-day trial
BritBox is the only way to binge the best of British TV from the likes of Channel 4, ITV, BBC and more. We're talking Love Island, The Inbetweeners, Peep Show, Doctor Who. No contract, £5.99 per month after the lengthy 30-day trial and zero ad breaks.View Deal
Disney Plus free trial
Disney Plus| Free 7-day trial
Opt into a Disney Plus free trial now and enjoy seven days of the best TV for free. We've not even got to the best part yet – Disney+ subscribers will get access to never seen before movies, series, documentaries and more. Some of our top content picks include the new Lady and the Tramp, Star Wars the Mandalorian, 10 Things I Hate About You, Toy Story 4, and not forgetting Hannah Montanna: The Movie of course.
See our guides on the best Disney movies, the best movies on Disney+ and the best Simpsons episodes.View Deal
Apple TV free trial
Apple TV+ | Free 7-day trial
Apple TV are also offering a free seven-day trial so you can try before you buy. After that, this streaming service costs only £4.99 a month. Alternatively, Apple TV+ is included for one year when you purchase an Apple device and redeem the offer within 90 days.View Deal
Now TV free trials
Now TV Entertainment Pass | 7-day Free Trial
Opt into this free trial to see if the Entertainment Pass is the one for you. Think: 300 box sets ready for you to binge. Including The Walking Dead! After the 7 days, you'll be charged only £8.99 per month. Not a bad price, eh?View Deal
Now TV Sky Cinema Pass | 7-day Free Trial
Over 1,000 movies on demand? Sold. The Now TV Sky Cinema pass is one of the best ones out there: something new arrives every single day! Toy Story 4, Aladdin, Rocketman and more are already ready to watch. After the free trial, you'll pay £11.99 per month.View Deal
Now TV Kids' Pass | 7-day Free Trial
Looking to entertain the little ones? The Kids Pass can help. Here lives 1,000s of kids TV shows to keep them entertained while you enjoy some me time. Also, seven TV channels come with it! Nickelodeon, Cartoon Network, Boomerang, Nick JR and more. You won't find these on Freeview. And, after the free trial period, it's only £3.99 per month. Bargain!View Deal
Now TV Hayu Pass | 7-day Free Trial
The Hayu Pass lets you binge a whole bunch of reality shows fresh from the US – The Kardashians, Married to Jonas, Project Runway, The Real Housewives of New York City. After the seven days are up, you'll pay just £3.99 monthly for this service.View Deal
What to watch?