The Kodak Luma 350 is a palm-sized projector that's great fun to watch just about anywhere. It has a two-hour battery life, can be connected to a Blu-ray player or computer, and has the leading apps built in. It's also easy to set up and has Wi-Fi connectivity, meaning you can enjoy your favorite shows projected on virtually any flat surface.
It has an 854 x 480 resolution, which, while HD isn't as pixel perfect as some portable projectors, can still manage to cast a screen up to 150 inches. The software is based on Android OS, which helps make navigation around menus and setting up simple.
At a mid-range price, it is also much cheaper than many of the best outdoor projectors, but how much does the added affordability impact performance, and how does it compare to other available models? We loaded up a movie or two to find out.
Kodak Luma 350: key product specs
Type: DLP
Resolution: 854 x 480p
Brightness: 200 lumens
Max screen size: 150"
Sound: 1 x 3W
Dimensions: H2.8 x W11.2 x D11.2cm
Weight: 0.34kg
Chris writes about tech for Real Homes, providing reviews and product roundups of everything from keyboards and headsets to projectors and speakers. He has previously written for a wide range of titles, including T3, Wired, Tesco Magazine, and many more. Samples of the Kodak Luma 150 and Kodak Luma 350 were kindly provided for review purposes, and testing was done in the writer's own home to ensure recommendations are as informed as possible. You can read more about our review policy in our guide about how we test products.
Kodak Luma 350: set-up
As we've come to expect from modern 'smart' gadgets, the set-up of the Luma 350 was quick, simple, and relatively painless. However, the projector's onboard controls are a bit fiddly, so we'd recommend using the supplied remote control for most things, or you can download the smartphone app and control everything using that. It's a minor gripe, but we wish the remote control had batteries.
When you first turn the projector on, you'll need to adjust the focus manually, but it's easy to do with a gentle twist of the dial. Most portable projectors have autofocus, but it isn't a big deal – and no doubt helps keep the price low – and the screen is super sharp with the menus easy to read.
Navigating with the remote control or app is easy and intuitive, with everything in the right place. We love that the home screen has settings, source, and streaming apps all clear, so there's no having to deep-dive menus to find what we need.
Once connected to Wi-Fi, you can start streaming from your chosen app. Netflix, Prime, YouTube, and others are already loaded, so you simply need to input your password. Yes, it's a faff, but it only takes a couple of minutes.
One quick tip: if you have a wired USB mouse, you can plug it into the projector and use it to navigate around, making things super simple, especially when inputting passwords.
It's also worth remembering that this kind of projector is useful for people doing work presentations or talks. Once you've plugged in a laptop via USB, it is straightforward to mirror the laptop screen to play from PowerPoint or other software. It's also tiny, so it easily fits in a work bag.
Kodak Luma 350: performance
Being able to create a huge cinema screen from such a tiny little box is remarkable. It's super versatile and fun to use just about anywhere. For example, we projected a screen onto the splashback in the kitchen so we could follow a YouTube recipe and even inside a playhouse with some ecstatic eight-year-olds.
But it is a little disappointing when it comes to being a serious projector for watching movies. The picture is fine at smaller screen sizes (under 30 inches), but when you supersize the screen, the projector struggles with resolution and brightness. You'll need to keep curtains closed and lights off if you want big screen entertainment, which sadly rules it out as a viable garden projector.
It is acceptable for casual movie viewing, but the bigger the screen, the less defined the picture will become.
We do love the fact it is battery-powered, though, although, at just two hours, you may need a charger handy if you plan on a movie marathon.
With just one 3W speaker, the sound isn't especially impressive, but that's hardly surprising given the size of the unit. There is an aux-in socket, so you can use headphones or plug in a separate portable speaker.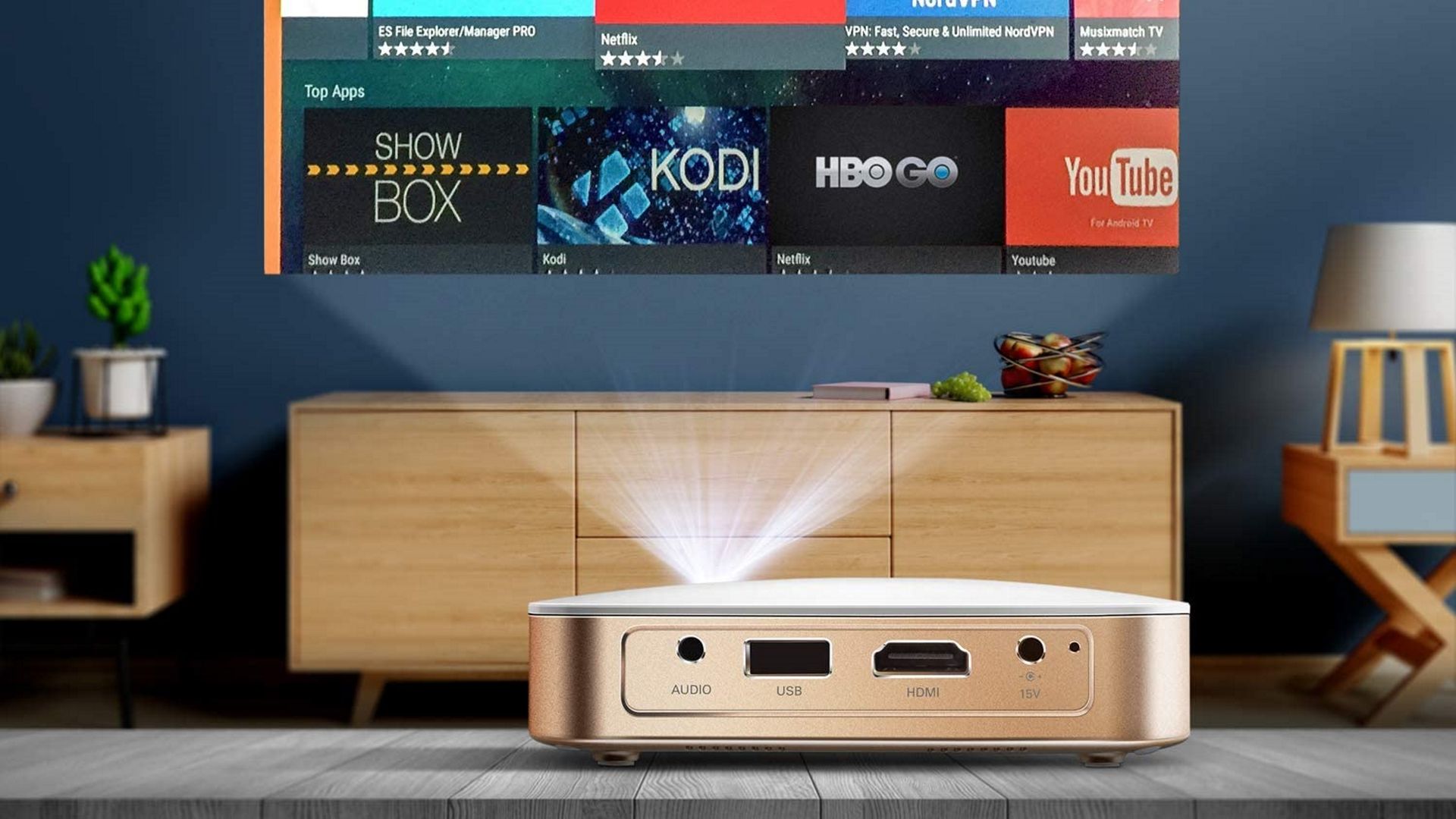 Kodak Luma 350: design
We love the size and look of the Kodak Luma 350. It's cute, easy to transport – it even fits in this reviewer's pocket – and super simple to use.
It looks like many palm-sized projectors, but thanks to built-in Android, it can do much more, especially when downloading apps and streaming content.
It really is a go-anywhere design, and we had no issues chucking it in a bag and taking it away with us camping, but it does need dark conditions if you want a big screen. If you have a blackout tent, though, the kids will love it!
How sustainable is the Kodak Luma 350?
The Kodak Luma 350, like most portable projectors, has a fixed bulb, so you can't easily replace it. That said, the bulb has a very long rated lifetime of 30,000 hours, which should more than outlast the life of the projector itself.
If carefully looked after, we imagine the projector will last for years, but it is worth noting it only comes with a one-year warranty.
It's disappointing to see Kodak still using foam in its packaging, but most of the box is easily recyclable.
Kodak Luma 350 vs Kodak Luma 150
While shopping for projectors, you may well come across the Luma 150, an almost identical-looking design from Kodak that costs around £100 less. It looks like a bargain and can be used to stream content, but the Luma 350 is in a different class.
Brightness is significantly better; the speaker has double the power and HD resolution. But the biggest difference is Android OS and streaming apps built-in, making it significantly more user-friendly. Spend the extra, and you won't be disappointed.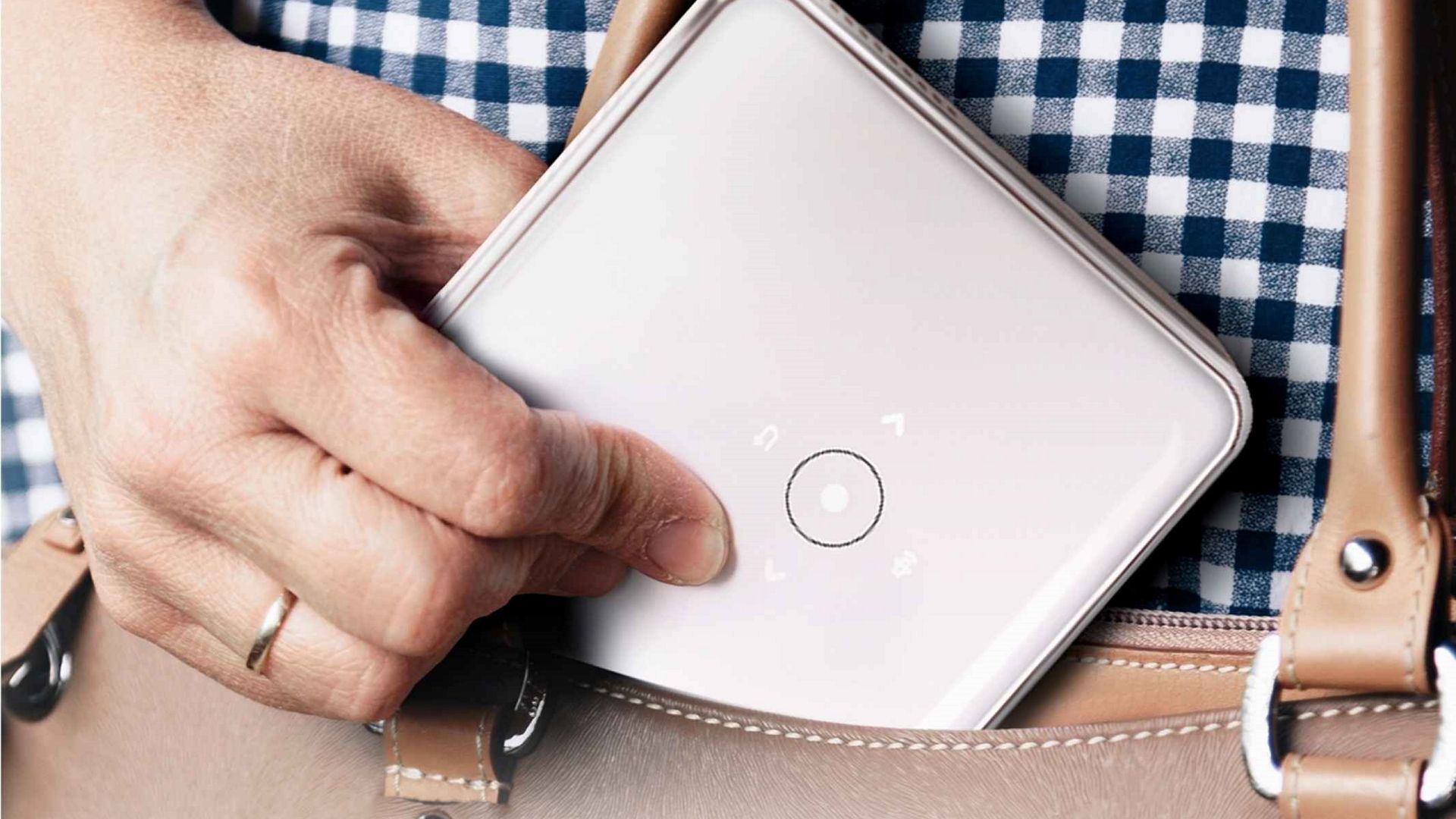 Kodak Luma 350: our verdict
Simple to use, easy to transport, and undeniably impressive given its size, the Kodak Luma 350 is a lot of fun if you want an affordable way to enjoy big screen action just about anywhere.
It is battery-powered and comes loaded with streaming apps, including Netflix and Prime, which elevates it above many of the similar-looking palm-sized projectors, which are predominantly designed for work presentations rather than cinema nights. The Luma 350 can also work hard for you during the day but has the added versatility of streaming built-in.
It's affordable compared to most of the competition. Still, the payoff for value and a compact footprint is this sound quality and distinct lack of brightness which hampers its performance in anything but the darkest of conditions.