In the market for some noise cancelling headphones? You couldn't have picked a better time to buy: several top models have big £££s off right now. And we've found a cheap yet very cheerful pair, from Amazon, for under £30. These noise cancelling headphones, made by Ausdom, can be delivered to your front door, contact-free, by Sunday. They're a great buy for a noisy teenager, a quick fix for working from home or an all-round budget option if you're strapped for cash. Brilliant stuff.
Why buy a pair of noise cancelling headphones? To help you concentrate, of course! If you're self isolating in a busy household and are desperate for some peace and quiet, this is your ticket to relaxation. Maybe you're working from home and need a way to drown out your other half's TV watching? Or, you want to play the Play Station or Nintendo Switch without hearing someone moan about the loud noises. You could also use these headphones to watch your favourite streaming services in peace – Disney+ is our saviour right now. Honestly, the opportunities are endless. And, these noise cancelling headphones aren't just great for lockdown: they can be taken on holiday, used while taking public transport and much more, when this has all blown over in a few months time of course.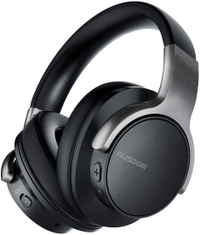 AUSDOM ANC8 Noise Cancelling Bluetooth Headphones | Was £39.99, now £29.99 at Amazon
These noise cancelling headphones are also wireless – they can be used for 18 hours from a single two-hour charge. What makes them noise cancelling? Ausdom advanced ANC technology. This stuff reduces noise outside of the headphone to prevent you from being distracted. They're also super comfortable annnnd they have a built-in microphone for work calls or, you know, calling your Mum. Hands-free. They come in both black or black and red, and, are sold with a one year warranty should anything go wrong!
Not on a budget?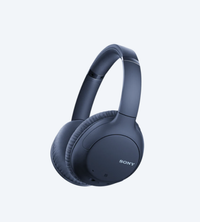 Sony WH-CH710N headphones | £129 at Currys PC World
The Sony WH-CH710N headphones model uses Artificial Intelligence Noise Cancellation (AINC) to cancel out exterior noise, leaving you to vibe with your music... zero distractions. In fact, just press and hold a button to easily activate this feature; it can even adapt to different environments. The battery life is 35 hours which is insane for a model of this price. What's more, they're compatible with Alexa and you can use them to take calls, thanks to the built in microphone. Basically, they're the perfect addition to a home office or for a student who wants to knuckle down to work without distractions ('cos lets face it, everyone is in the house at the moment... all the time).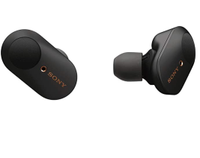 Sony WF-1000XM3 Truly Wireless Noise Cancelling Headphones | Was £230, now £169 at Amazon
Prefer something in-ear? These Sony headphones are not only noise cancelling, but also offer users access to Alexa and an impressive 8 hour battery life. It doesn't get much better than that.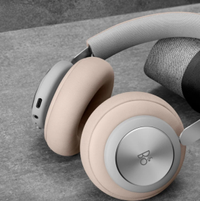 Bang & Olufsen H4 headphones | Was £250, now £179 at Amazon
Bang & Olufsen's new Beoplay H4 wireless headphones boast an updated design, new features such as added Voice Assistant, and the rich sound performance that characterises Bang & Olufsen products. An additional microphone has been placed at an optimal distance and angle improves voice quality and aptX™ Low Latency technology means there is better synchronisation with videos on your device. The use of hand-crafted materials ensures greater comfort and robustness, and with a battery life up to 19 hours you don't need to worry about missing out on your favourite track.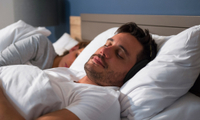 Kokoon Sleep Headphones | £274.79 at Amazon
The Kokoon headphones might just be the most comfortable headphones we've ever tried, and they're extremely handy if you struggle to sleep and think you could benefit from listening to something while you wind down.
Head over to The Hub, our dedicated technology page, for more useful advice, product recommendations and tips