Virtual reality is coming to the world of bespoke kitchens. We've already witnessed the enormous potential for VR technology to revolutionise the way we design our homes, with John Lewis launching a virtual reality service to help customers visualise their home makeovers.
Now, home owners planning a new kitchen will be able to take advantage of a similar service at Life Kitchens, whose first showroom opened in Waterloo last year. Life will be the only kitchen retailer in London to be using 4D VR technology, which allows customers to wander around their future space, getting a feel of the space and how the new cabinets and fittings would work within it.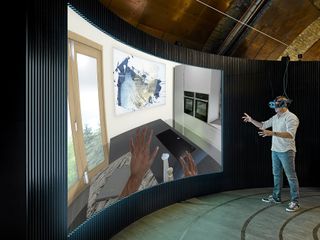 A virtual reality headset will be offered to everyone who visits the showroom, allowing for an immersive kitchen design experience. The way it works is simple: you choose a potential kitchen design, then you 'walk around' it while wearing the headset, and tweak any details according to your taste.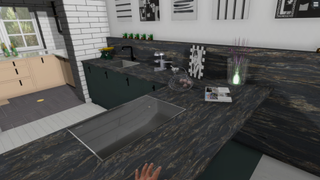 You will work closely with a kitchen designer on site, who will help you make the design choices. The experience is so true-to-life that you will even be able to open and close doors and cupboards, and reach up to upper storage to see whether they're the right height for you.
The decision to introduce VR to Life Kitchens comes from the founder Oli Stephenson who believes that the 4D technology will revolutionise the process of designing and purchasing a new kitchen.
The VR is a complimentary service available to all customers designing a kitchen with Life Kitchens. The way it makes its way into the VR theatre involves customers bringing in architect drawings of their space, plans (if a new build or renovation) and images of the space. The Life designer will then put them all together to create the render for the VR theatre.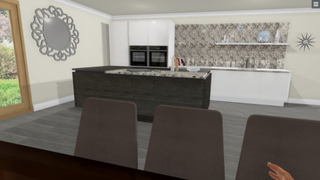 Not sure where to start with a new kitchen design? Read our advice on how to design a kitchen.