It's official: Onward – AKA Pixar's latest movie – is being released on Disney Plus UK and Ireland in October. Pop the 2nd October in your calendars and tell the kids. This movie has been available to watch for Disney Plus US subscribers for a good while now, so it's about time it came over the pond for us guys in the UK. Especially since it came into cinemas just before lockdown so there was little chance of us seeing it on the big screen.
Starring Tom Holland and Chris Pratt among many other famous voices, this animation follows teenage elf brothers, Ian and Barley Lightfoot, as they get an unexpected opportunity to bring their late dad back into their lives for just 24 hours. That is until the spell goes wrong and they only manage to bring back half of him. Their day is filled with everything from magic spells to cryptic maps and unimaginable discoveries, as they try to bring back their Dad's top half so they can finally see his face again. That is until their Mum realises they are missing and seeks the help of a part-lion, part-bat, part-scorpion, former warrior, The Manticore. The kids will love it and so will you.
Not yet subscribed to Disney Plus? You can do so below, for only £5.99 per month. This best streaming service is contract-free so you can cancel at any time, and it plays home to more than just Disney and Pixar movies, but Marvel, Star Wars and National Geographic content.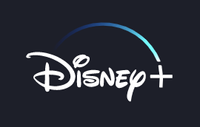 Disney Plus | $6.99/£5.99 per month
This great streaming service plays home to some of the best TV available right now. For a small fee per month, you'll get access to never seen before movies, series, documentaries and more.
Watch the Onward trailer now...
Buy Disney Plus now...