Much to shoppers' delight, the Nordstrom Black Friday sale has dropped earlier than expected — a holiday treat for us all. While coveted UGG slippers and Madewell jeans are a hot commodity, we couldn't help but venture over to the discounts in the home section (of course).
In between price slashes on warm throw blankets and a collection of kitchen must-haves from Our Place, we noticed several sales that have the potential to take our morning routine in a new direction. Fair warning: you might want to break up with your local coffee shop now. (Please be respectful.)
As we continue to peruse Black Friday home deals and stock up our cart, we'd be remiss not to let coffee connoisseurs and tea drinkers in on the great finds we've stumbled upon.
Nordstrom Black Friday Sale Deals: Explore Coffee and Tea Essentials
We are particularly passionate about small kitchen appliances — especially ones that produce a delicious cup of java or chamomile. Nordstrom has a select few coffee and tea essentials with a welcomed discount. If you're ready for your morning caffeine jolt to come from the house instead of the nearby bakery, consider these finds:
What we're shopping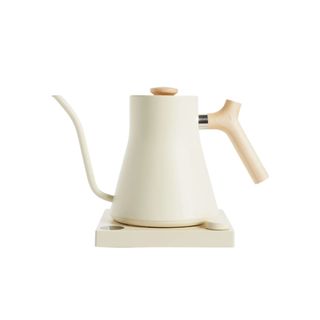 Built-in brew stopwatch
Stagg EKG Electric Pour Over Kettle
Price: Was $195, now $156 (save $39) at Nordstrom
Dimensions (in.): 7 1/2 x 7 3/4 x 10 1/2
This kettle's variable temperature control and precision-pour spout will make its 3.8 cups of water perfect for your morning caffeine needs. Should you be rushing around the house, getting ready for your 9am meeting, the hold option maintains the desired temperature for up to 60 minutes, so no need to rush (that much).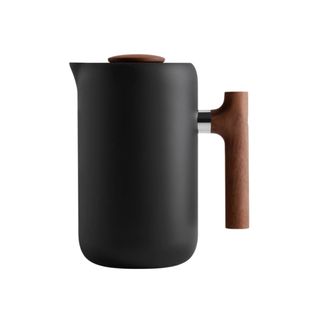 dishwasher safe
Price: Was $135, now $108 (save $27) at Nordstrom
Dimensions (in.): 6.77 x 4.53 x 7.87
Talk about perfection: between a nonstick interior, an enhanced mesh filter, and a vacuum-insulated construction, your java will be thoroughly enjoyable — and warm — from the first sip until the last.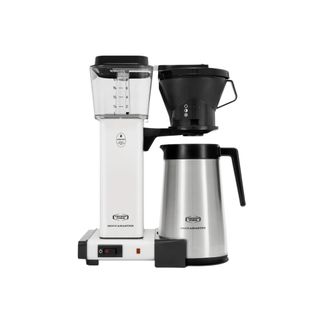 Hand wash only
KBT Thermal Carafe Coffee Brewer
Price: Was $359, now $254.99 (save $104.01 ) at Nordstrom
Dimensions (in.): 6.75 x 11.5 x 15.25
For those coffee fanatics who want the café quality right from home, look no further. The KBT Thermal Carafe Coffee Brewer allows you to be your own barista and enjoy a cup to perfection, thanks to a copper boiling element and stainless-steel thermal carafe. What's more, it consists of BPA-, BPS-, BPF- and phthalate-free plastic. But it's definitely on the larger scale, size-wise.
FYI, we've reviewed the Technivorm Moccamaster — its bigger sis.
You might also like
If you're attempting to maximize counter space in a small kitchen, our edit of the best small coffee makers — including the beloved Keurig K-Slim + ICED Single Serve Coffee Maker now on sale at Amazon — will point you in the right direction. Should you have space to spare, we've tried and tested the best coffee makers (of all sizes) to help you find what works best for your home. Plus, there are definitely other great electric kettles to choose from, which could be a great help during your holiday hosting duties.
Nordstrom Black Friday Sale
Curious what else Nordstrom has up for sale during its Black Friday saving extravaganza? Take note of a few of our favorites:
FAQs
Do Black Friday sales start early?
Some retailers, like Nordstrom, kick off their Black Friday sales before the event itself, which takes place on Friday, November 24 this year. The store has select discounts on clothes, beauty, shoes, accessories, and homeware.
How much do prices drop on Black Friday?
Black Friday discounts all depend on the retailer, but depending on where you're shopping, you're able to score some great discounts. We caught clothing up to 50% off at Nordstrom, and in the home space, we've spotted deals almost up to 60% off, including the Staub 5-Quart Enameled Deep Cast Iron Dutch Oven. Most home items hover around the 20-30% discount range, including this pink set of midi plates from Our Place.
---
If you're thinking about stocking up on coffee goods this Black Friday, there's a lot more to consider than you might've imagined. Here are 11 things our product reviewer and e-comm head wish she knew before buying a small coffee maker.