Considering investing in noise cancelling headphones? So far, 2020 has been a pretty wild ride. And we're only in April. But it's not all doom and gloom – we're seeing these prolonged periods at home as an opportunity to balance increased productivity with the opportunity to unwind and embrace a slightly slower lifestyle, where possible. And noise cancelling headphones are quickly becoming one of our essentials.
Below, you'll find our top picks, along with details of a new pair or two that you will be able to shop in the next month or so. Pick up a pair to help you 'get in the zone' while working from home – an essential if you're trying to work alongside a distracting house mate, or other half/children/the dog.
They're also ideal for listening to music, podcasts or meditations if you're looking for easy ways to unwind at the end of the day. And if 'lockdown' has encouraged you to get into running, these wireless noise cancelling headphones could be the perfect companion.
Pssst! Head over to The Hub for a ton more great tech buys (and jargon-free explanations).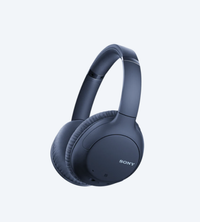 Sony WH-CH710N headphones | Coming soon
The Sony WH-CH710N headphones model uses Artificial Intelligence Noise Cancellation (AINC) to cancel out exterior noise, leaving you to vibe with your music... zero distractions. In fact, just press and hold a button to easily activate this feature; it can even adapt to different environments. The battery life is 35 hours which is insane for a model of this price. What's more, they're compatible with Alexa and you can use them to take calls, thanks to the built in microphone. Basically, they're the perfect addition to a home office or for a student who wants to knuckle down to work without distractions ('cos lets face it, everyone is in the house at the moment... all the time).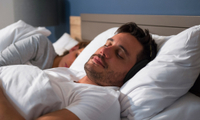 Kokoon Sleep Headphones | £275.94 at Amazon
The Kokoon headphones might just be the most comfortable headphones we've ever tried, and they're extremely handy if you struggle to sleep and think you could benefit from listening to something while you wind down.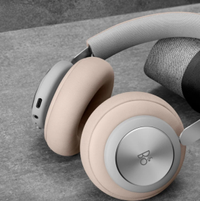 Bang & Olufsen H4 headphones | Was £250, now £179 at Amazon
Bang & Olufsen's new Beoplay H4 wireless headphones boast an updated design, new features such as added Voice Assistant, and the rich sound performance that characterises Bang & Olufsen products. An additional microphone has been placed at an optimal distance and angle improves voice quality and aptX™ Low Latency technology means there is better synchronisation with videos on your device. The use of hand-crafted materials ensures greater comfort and robustness, and with a battery life up to 19 hours you don't need to worry about missing out on your favourite track.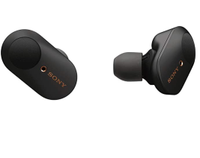 Sony WF-1000XM3 Truly Wireless Noise Cancelling Headphones | Was £230, now £169 at Amazon
Prefer something in-ear? These Sony headphones are not only noise cancelling, but also offer users access to Alexa and an impressive 8 hour battery life. It doesn't get much better than that.
Discover more noise cancelling headphones
Read more: