Like Thursday night's Disney Family Singalong, Saturday's One World: Together at Home special could promise to be one of the few positive things we remember about the coronavirus pandemic.
The lineup for the all-star event was curated with the help of Lady Gaga, so you know it's got to be good, and the night will be emceed by funnymen trio Jimmy Fallon, Jimmy Kimmel and Stephen Colbert.
If the entertainment alone doesn't lift your spirits, the cause certainly will. Not only is the event in celebration of our health care heroes, proceeds from the event, which have already topped $35 million, go to support the World Health Organization.
So who's performing during One World: Together at Home, and how do you tune in? We've got the info, below.
Who's appearing?
In a nutshell: everyone. From Taylor Swift to Lizzo, and Stevie Wonder to Andrea Boccelli, the genres are wide and the talent is deep.
Among those making an appearance or scheduled to perform:
Lady Gaga
Alicia Keys
Taylor Swift
Usher
Stevie Wonder
Celine Dion
Chris Martin
Camila Cabello
Shawn Mendes
Maren Morris
The Killers
Elton John
Paul McCartney
Eddie Vedder
Billie Eilish
J Balvin
Lizzo
John Legend
Pharrell Williams
LL Cool J
Shah Rukh Khan
Andrea Bocelli
Burna Boy
Finneas
Kacey Musgraves
Keith Urban
Maluma
Sam Smith
Celebtrities like Oprah Winfrey, Priyanka Chopra Jonas, David Beckham, Ellen Degeneres, Matthew McConaughey, and Amy Poehler are also scheduled to appear.
You can see the full list of those scheduled to perform or appear here.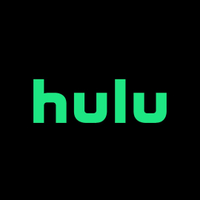 How to watch One World Together, At home:
There are lots of ways to watch the special, from traditional cable broadcasts, to streaming on social media. Here's where to find it.
The festivities kick off at 2 p.m. EST on Saturday with a six-hour live stream event before the two-hour long concert begins at 8 p.m. EST.
Tune in to the livestream on Amazon Prime Video, YouTube, Twitter, Instagram, Facebook, and more.
The concert itself airs on linear TV from 8 p.m. to 10 p.m. EST on ABC, CBS, NBC, NatGeo and Univision.
No cable? If you have a ROKU player, you can use it in combination with platforms like Sling TV or Hulu with Live TV to catch the broadcast.
Read more: