It's Cyber Monday, and the good news is that some Black Friday home deals are still lingering around. The bad news is that others have stopped already. Don't lose hope though as some retailers are offering even better discounts.
Whether you're in the market for a new vacuum to help keep up with the chaos of cleaning your flat or a shiny new air fryer to cook your roasties in every Sunday, here's where we come in. We've listed the best Black Friday and Cyber Monday sales that are still going so that you can bag a last-minute bargain. An even smarter idea? Get your shopping done today and save big.
If you're worried about the effect Black Friday has on the environment (like we are) then you can shop some brilliant refurbished Black Friday deals, to help save the planet and to spend even less. We're talking about everything from Smeg kettles for £30 to De'Longhi coffee machines for £25.
The best last-minute Cyber Monday and Black Friday home deals
Click through to shop the sales below, but don't wait too long as some of these sales will finish at midnight tonight.
Amazon - Deals LIVE until midnight
Anthropologie - 50% off sale, 30% off everything else with code BRIGHT - today only`
AO - Black Friday mega deals on small and large appliances
Argos – Shop deals on air fryers, Shark vacuums, toys, TVs + more
Click & Grow - 30% off smart garden systems perfect for renters
Currys - Save on hundreds of appliances + 6 months apple TV for FREE
Darlings of Chelsea - 70% off across the site
Dunelm - Shop deals on furniture, Christmas decor + more
Dusk - 70% off everything + extra 20% off using code EXTRA20
Dwell - 20% off beds, 40% off dining tables and chairs, 30% off storage
Dyson – Dyson vacs from £299
eBay - 50% off refurbished tech to save more and save the planet
Emma - 57% off our best-rated mattress, don't miss your chance
ESPA - 20% off ESPA home buys
Etsy - 60% off selected handmade buys for Cyber Week
Furniture123 - Seating from £39.97 and bedroom furniture from £49.97
Furniture Village - £100 off all recliners, 2 free dining chairs when buying a set
Home Essentials - Spend more, save more this Black Friday
iRobot - Robot vacuums from £169 this Black Friday
John Lewis - 40% off Le Creuset + Denby, 20% off Swoon Furniture
Lakeland - 40% off KitchenAid, 20% off OXO, 25% off Lakeland brand
La Redoute - 50% off nearly everything + free delivery with code FREEDEL
Mattressman - Save hundreds on mattresses
Mattress Online - Save up to 70% off mattresses
Nectar - 50% off any mattress + free bedding set
Neom - Get the Neom essential oil diffuser for just £95 and save £80
Nespresso - Coffee machines from £50 + free advent calendar with subscriptions
Nest - 50% off luxury bedding sets now
Ninja - Selected air fryers and other appliances on sale from £49.99
Not on the High Street - 50% off gifts from small businesses
Ooni - 20% off sitewide for Black Friday
Otty mattress - Up to 50% off all mattresses ending tonight
Piglet in Bed - 25% off all sustainable and luxurious bedding sets
ScS - Black Friday lightning deals on sofas
Simba - 60% off a Simba mattress until midnight
Shark - Black Friday sale live with prices from £98
The White Company - 20% off everything with code MAGIC20 - finishing at midnight
TK Maxx - Gifts for the home from £10 this Black Friday
Very - Black Friday deals on appliances, furniture, and more
Wayfair - Black Friday final call on home decor, furniture, and festive buys
You can check out our product reviews and buying guides to make up your mind about important purchases and for peace of mind that you are buying quality.
What are the best Cyber Monday deals for 2022?
We're leaning towards the refurbished products this Cyber Monday, so that you can save the planet and save even more money. Refurbished products have been totally checked over and will be sold to you with some sort of guarantee.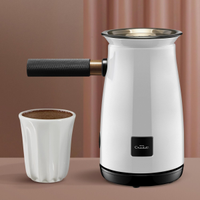 1. Hotel Chocolat Velvetiser | Was £99.99, Now £54.99 (save £45) at eBay
A total bargain, this Velvetiser even comes with two ceramic cups included in the box. The bright white appliance has been refurbished to look brand new and has an A rating.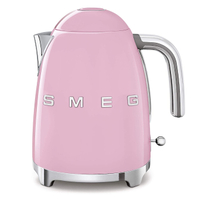 2. Smeg KLF03 '50s Retro Kettle | Now from £30.39 at eBay
A bargain price to pay for a Smeg kettle, these usually RRP at £129. Choose your colour and get it delivered fast. Use the code BFSMEG20 for 20% off. This is undoubtedly one of the top kettles money can buy, not only for quality but for looks, too.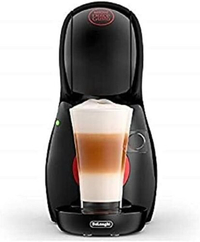 3. De'Longhi EDG210.B Dolce Gusto Pod Coffee Machine | Was £69.99, Now £24.99 (save £45) at eBay
Pay just £25 for a new coffee machine that's been refurbished. This one is highly rated and easy to use. It comes in black and has been refurbished to an excellent standard. If your coffee machine has recently broken, then snap this deal up.
Where else to shop refurbished appliances?
How to spot the best Black Friday deals?
You've probably seen that there's a lot on sale right now, so it's hard to find the good from the bad (and the fake). If you already know what you want to buy e.g. a mattress topper for an uncomfortable bed, then you can visit our buying guides. These guides have been curated by our experts, with the majority of products featured in them having been reviewed by our team members. This way, you know you're buying quality.
Not to mention that some of the products in these guides are also on sale. Click through to see which products we recommend:
The best vacuum cleaners
The best air fryers
The best mattresses
The best kettles
The best espresso machines
The best mattress protectors
The best mattress toppers
The best pillows
When is Black Friday?
Black Friday was on Friday, the 25th of November. It's always the Friday after Thanksgiving, and in the case of this year, it was the day after.
When is Cyber Monday?
Last year, Cyber Monday was on the 29th of November 2021. This year, it's the day before, on the 28th of November. Black Friday deals will still be live until midnight on Cyber Monday, so this will be your last chance.
What is Black Friday? What is Cyber Monday?
Black Friday actually started in the USA. The term had previously been used for bad economic events like Friday 24th September 1969 when a group of financiers tried to manipulate the gold market, leading to an economic crash. However, it was then applied to the shopping chaos that was noted in Philadelphia on the Friday after Thanksgiving, in 1961, and the name has stuck. With many people taking this day off work and using it to begin their Christmas shopping, it is one of the busiest days in the commercial calendar, both in shops and online.
Black Friday is no longer just a US phenomenon — it's gained unstoppable momentum in the UK over recent years, too. Along with Cyber Monday, both events are loved by bargain hunters as they offer the chance to make big savings on everything from tech to furniture and more. With Black Friday weekend falling around a month before Christmas, it is a great opportunity to bag Christmas gifts and winter deals, too.
When will Black Friday deals start?
They're live! Usually, we start to see Black Friday deals around two weeks before the day. The majority of mattress retailers tend to set their sales live ahead of time, but selected retailers will wait until the day to release their deals. Now that it's officially Black Friday, we'll be keeping this page updated as sales continue to go live.
What should I buy during Black Friday?
It's only a deal if you truly need it, or you're unnecessary spending and you're not really saving any money. So, if any of your appliances are close to packing up or towards the end of their life (hello, six-year-old mattress!), now's the time to invest in quality products and spend less.
What is the difference between Black Friday and Cyber Monday?
Not a great deal really, since many deals run from Black Friday through to Cyber Monday and beyond. Once upon a time, Black Friday offered great deals on clothing and electronics, while Cyber Monday focused more on online bargains. Now, though, you can get great deals on everything across the entire weekend.
Our top tips for bagging a Black Friday and Cyber Monday deal
1. Sign up to mailing lists: Subscribe to newsletter lists from your favourite retailers to be informed of deals as they drop. You can also sign up for our newsletter because we will be sharing the best home deals on Black Friday and Cyber Monday.
2. Be prepared to research: Retailers will surface some of their best deals on homepages and top pages, but also the ones they want rid of or the ones they think will get the most traffic to the site. This is why it pays to navigate away from the main Black Friday landing pages. If you know what product you are after, head to that section of the site and get ready to scroll.
3. Check out the lesser-known brands: The biggest brands may have the buying power to offer the best discounts, but they will also be the busiest sites and stock is more likely to go quickly. Look for lesser-known retailers (check their reviews on Trustpilot first) and see if they have the products you are after.
How to shop safely during Black Friday and Cyber Monday
Just as you would usually, ensure you're shopping securely. Paying by credit card will give you more protection than paying by debit card. If you pay with PayPal or another third-party payment service, you may not be eligible for these payment protections.