Been toying with buying a Roku? Now's the time to invest in one of the best streaming devices you can buy: it's on sale at Walmart for just $79, and it'll come in time for the Super Bowl on Sunday. Not to mention the Roku Ultra is 4K and HD. You'll feel like you're practically there, without the expense of a thousand dollar ticket. Even better.
The Super Bowl 2020 kicks off this Sunday at 18:30 ET, and if you don't have cable, you can watch the game on FOX with help from a streaming device. For live coverage, turn on NBC Sports and Pro Football Talk.
Here, we explain how to watch the Super Bowl with Roku as well as how to watch the Super Bowl if you're in the UK. Keep scrolling for the best Roku deal around pre-Super Bowl.
Head to our technology page for more product recommendations.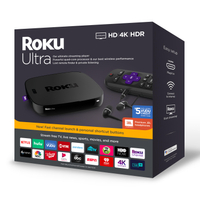 Roku Ultra | Was $99, now £$79 at Walmart
Now with $20 off, the Roku Ultra can stream free TV, live news, sports and movies. Think CW, CBS News, PBS and 500,000+ movies and TV episodes across thousands of free and paid channels. Not to mention that you can watch Netflix, Hulu, HBO Now, Disney Now and more – subscription permitting. In the box comes the wireless Roku remote that's voice activated and easy to control, as well as the Roku Box and a pair of JBL headphones that can be plugged into the remote. You can also download the Roku app to control your TV through your smart phone. What's more? There's free next day delivery on this item today!
How to watch the Superbowl on Roku?
After you've set up your Roku Ultra streaming stick, press the home button and open the Channel Store. Search for FOXNOW and download it – you may have to type in a password or pin. The FOXNOW app can now be found on your Roku home screen, ready to click ahead of the game on Sunday.
How to watch the Super Bowl in the UK?
The Super Bowl starts at 23:30pm GMT on Sunday 2nd February. Sky Sports will be streaming the game live. Don't have Sky Sports already? Instead of opting in for an entire month, you can buy a Sky Sports Day Pass from Now TV. This costs £9.99 and lets you watch Sky Sports as much as you like for 24 hours.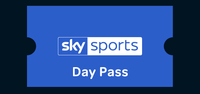 Now TV Sky Sports Day Pass | £9.99 per month
This Now TV pass gives you access to 24 hours of live sports from the comfort of your own home. You'll pay £9.99 for one day, or there's a week-long option that costs £14.99. A monthly pass is £33.99, or if you just want to watch sports on the go, a Mobile Monthly Pass is only £5.99 – bargain.