Have you been daydreaming about adding the Always Pan from Our Place to your kitchen for a while? There's no better time than now to splash out on the Instagram cookware of dreams, thanks to the Our Place Annual Spring Sale. You can cash in on these genuinely worthwhile discounts until May 8, and bear in mind that this is a brand that rarely goes on sale too.
You can save $30 on the infamous Always Pan (opens in new tab), making it a neat take-home price of just $115. And the potential to kit out your kitchen doesn't stop there. The matching (and spacious!) Perfect Pot (opens in new tab) is also on sale for just $125, down from $165. If these pots have been on your wishlist for a while, then it's a pretty good time to make those savings.
You can also secure money off the Our Place Set the Table (opens in new tab) dinnerware bundle, which is down from $135 to $108. As well as treating yourself, this bundle would make a lovely Mother's Day gift for this May 8, and definitely secure you the favorite child spot.
Our Place feature excellent sales around Black Friday and Christmas, but if you're looking to stock up on your kitchenware and cookware before the season of alfresco dinner parties, then now is your best opportunity. After all, the appropriately named Always Pan is one of the best non-stick frying pans around with a do-it-all design meant to replace eight kitchen essentials. It's not only high-performing but looks the part on display when not in use with its modern, minimalist design in the trendiest color lineup. But most of all, it's perfect for those who are tight on space, a champion of one-pot meals, or all about reducing the clutter.
Keep reading to find out why the editors at Real Homes love their Always Pans, and get an idea of what pick would be best to splash out on in their Spring Sale.
Our Place Pan sale - what's on offer?
(opens in new tab)
Always Pan | Was $145, Now $115 (opens in new tab)
Once you've committed to smashing that "View Deal" button, your next hardest decision will be deciding whether you're stocking up early for the holidays, or simply treating yourself. Choose from sensational colors like Spice, Blue Salt, Sage, Lavender, Heat, Char, Steam, Terracotta, Zest, or brand new Blanch.
By price: low to high
Drinking Glasses | Was $50, now $40 (opens in new tab)

You don't have to totally splurge to pick up something cute from the Our Place sale, with these hand-blown glasses also on sale with a $10 discount. Spacious and stackable too, the best thing about these glasses is that they are available in a ton of lovely shades.
Spruce Steamer | Was $30, Now $24 (opens in new tab)

If you already have the Always Pan, you can upgrade it in an instant with this steamer insert which makes cooking dumplings, vegetables, fish and so much more easier. You get 15 paper liners with your purchase too, making cleanup a breeze after you've enjoyed your gyozas.
Set the Table bundle| Was $135, now $108 (opens in new tab)
Make your next dinner party the best one yet with this amazing bundle, which is now $27 cheaper than usual. It features four main plates, side plates and bowls available in either Spice, Steam or Char. I have this set in Spice and muse over how pretty it is every single time I get it out of the cabinet. The quality is lovely and the speckled design is even better than it looks on the website. The main plates are a really good size, and the bowls are perfect if you love making ramen and pasta at home, as they are super deep.
Our Place Perfect Pot| was $165, now $125 (opens in new tab)
Now, about this Perfect Pot. It combines all the functionalities of a stockpot, Dutch oven, saucepot, roasting rack, steamer, strainer, braiser, as well as a spoon rest. It fills the gap of the Always Pan when you're cooking up large, family-sized portions or soups, pasta, roasts, and more. It comes with a Beechwood spoon and a specially sized roasting and steaming rack. At under 5 pounds, it's also incredibly lightweight, compared to other Dutch ovens (opens in new tab).
Fully Prepped| Was $265, now $212 (opens in new tab)
Get your hands on Our Place's prep tools including this bundle featuring the Our Place Knife Trio with a paring knife, chef's knife, and a serrated knife, plus a sturdy and absolutely stunning Walnut Cutting Board.
Home Cook Duo | Was $310, now $225 (opens in new tab)
When you bundle an Always Pan with the newly launched Perfect Pot, a family-sized 5.5 qt. oven-safe pot, you can save $100/£85, for the best savings we've ever seen from Our Place. Mix and match colors, or create your own set.
Our Place Pan - what our editors think
(opens in new tab)
The Always Pan is a staple in my kitchen. Its non-stick is super easy to wipe clean and having paired it with the Perfect Pot (I chose the color Spice) it also looks a treat on my stove. In fact, I don't think I've put it away since I got my hands on it!
Read Millie's Our Place Always Pan review for a deeper insight into this ultra-popular pan, from someone who has tested plenty of cookware in her time.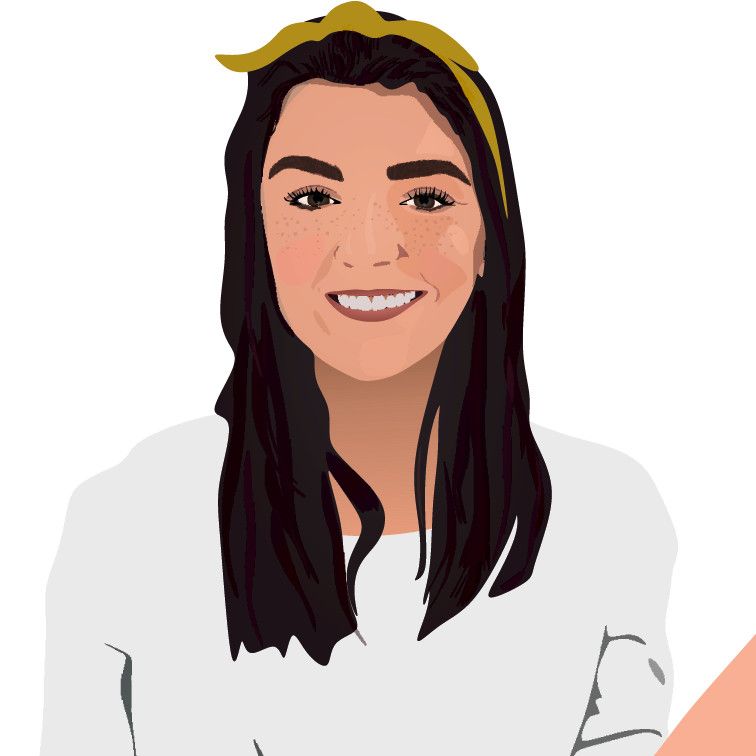 I was sent the Our Place pan (opens in new tab) back at the end of 2021 and I've been using it regularly, for everything from frying eggs to cooking steaks, ever since. It's definitely a pretty alternative to your average boring frying pan with several colorways available to choose from - I chose the lovely green shade.
What do I love about it? First of all, there's the fact its handle never gets hot, even if it's on the hob for hours. It also comes with a basket for steaming veggies or for ease of draining pasta. This basket has actually replaced our need to store a bulky colander. I also love how it has a designated spoon rest for the wooden spoon that comes with it, meaning that I hardly ever use my actual spoon rest so never have to clean it (win-win).
There are, of course, a few things about the Always Pan that I'm not so keen on. First of all, I've found that it stains quite easily. You really need to put in some elbow grease to keep this pan looking in perfect condition. I've never put mine in the dishwasher, so note that it might clean better when popped in there.
Why you'll fall in love with the Our Place Pan...
Combines eight different functions into one: fry pan, saute pan, steamer, skillet, saucier, saucepan, non-stick pan, spatula, and spoon rest
Includes a nesting custom stainless steel steamer basket that compactly stores within the pan
Convenient pour-spout to limit spills and messes
The main handle and lid knob stays cool for easy handling
The modular lid can release steam when you want to and lock it in when you don't
Suitable for all cooktops, including induction
Features a non-toxic, nonstick ceramic coating
Produced under ethical labor conditions with responsible materials
Our Place is immigrant and woman-owned
Always Pan | Was $145, Now $115 (opens in new tab)
Now with $30 off until May 8, grab yours whilst stock lasts. It even makes a brilliant gift idea, whether for your friend who loves to cook or for someone who is due to say 'I do' in 2022...