When our modern homes work hard at multifunctioning, it's no surprise that we are all for adding an extra dose of entertainment into our spaces. Typically, the TV lives in the sitting room. However, depending on your home's configuration, and on your watching habits, it could be that yours actually resides in the kitchen or bedroom – you may even have a few dotted around your home. But let's face it, televisions all too easily become the focal point in a room and they don't tend to make the most beautiful centrepieces…
So when adding much-needed entertainment comes at the sacrifice of our interior design scheme, should we think twice about it? Thankfully, home decor enthusiasts won't have to worry about the television interrupting polished home surroundings now that new models like Samsung's The Frame offer up all the high-tech functionality and entertainment that you could want from a television, alongside a refined design aesthetic that can actually enhance your home's decor scheme. This is one television that you won't mind featuring on your grid, and this is why:
1. Curated space
From The Girl With a Pearl Earring to a Hockney classic, or perhaps your five-year-old's latest Crayola work of art, rather than defaulting to the somber black screen as most television models do when not in use, The Frame lets you choose to display your own photographs or a masterpiece work of art. With a subscription to the Art Store, you'll be able to access over 1,600 stunning pieces, curated by renowned institutions across the world, letting you 100% tailor your TV to your design and atmospheric needs.
Plus, now with the latest partnership between Samsung and the Musée du Louvre in Paris, you can choose to install iconic pieces including the Mona Lisa, Venus de Milo and the Winged Victory of Samothrace to help you create sophisticated surroundings like never before. So whether you're hosting cocktail hour or catching up with friends on a weeknight, setting the right tone and look for your space will be a breeze.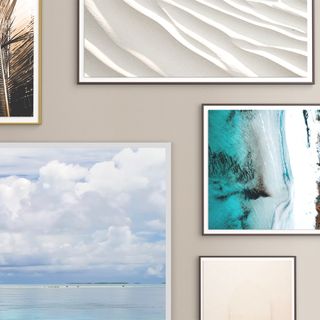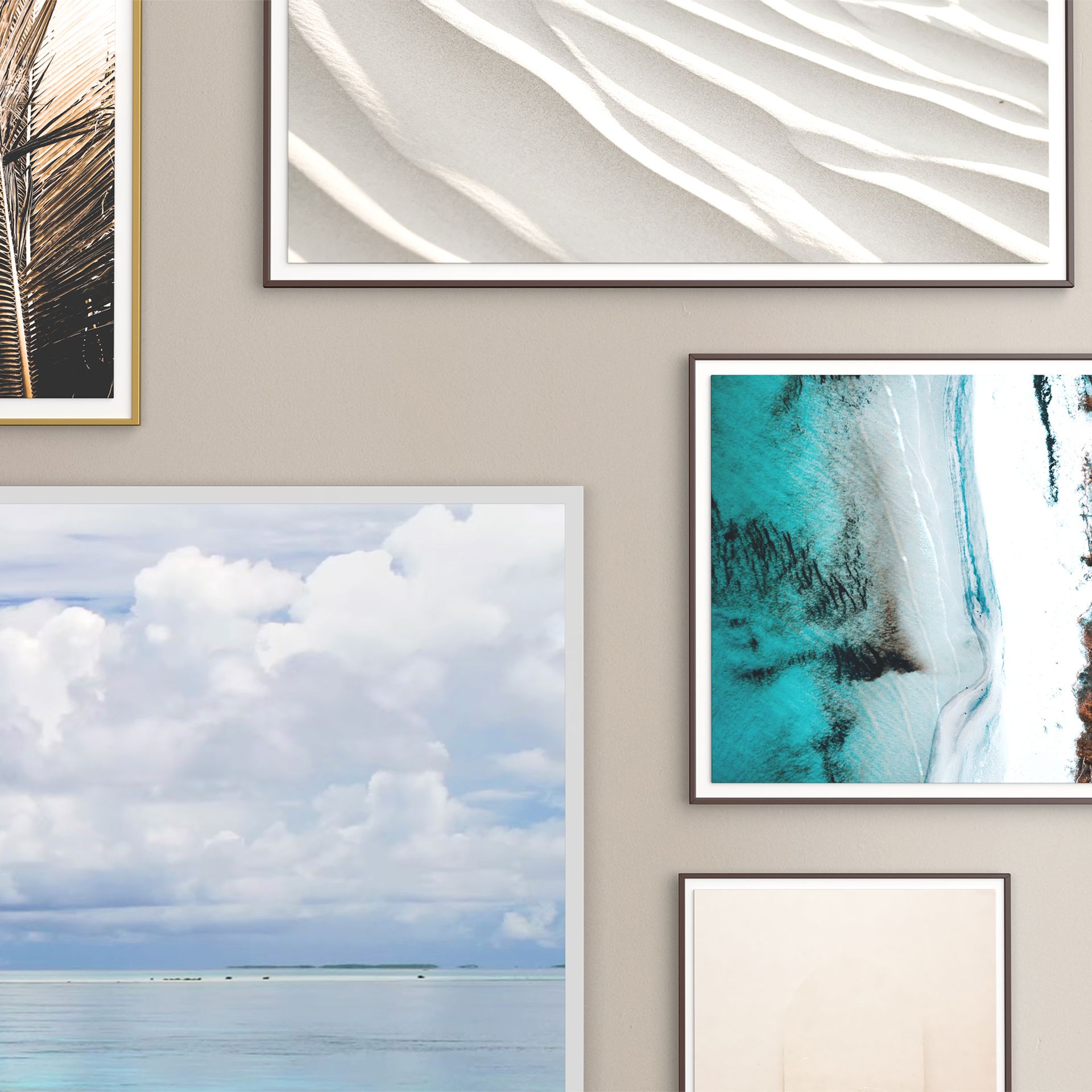 2. Cool, contemporary display
Matte isn't just a cool finish on furniture, The Frame's picture matte display ensures that you capture every detail, from the artwork you've chosen to the latest Netflix movie release you're watching. The Matte TV display is designed to absorb reflection, meaning that even if you've installed The Frame in a sunny spot in your home like a conservatory or in a converted loft bedroom, you won't have to worry about glare interrupting your viewing experience and you'll enjoy truthful colour in every scene or on every work of art.
And to perfectly Frame both your television programs and choice of display when not in use, you can even customise the bezel to match your decor. Go for classic black, make it pop with white or choose an elegant pastel shade, the magnetic attachment makes editing your television's look more accessible than ever to help enhance your interior design scheme whenever it takes your fancy.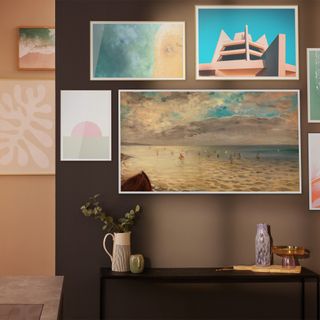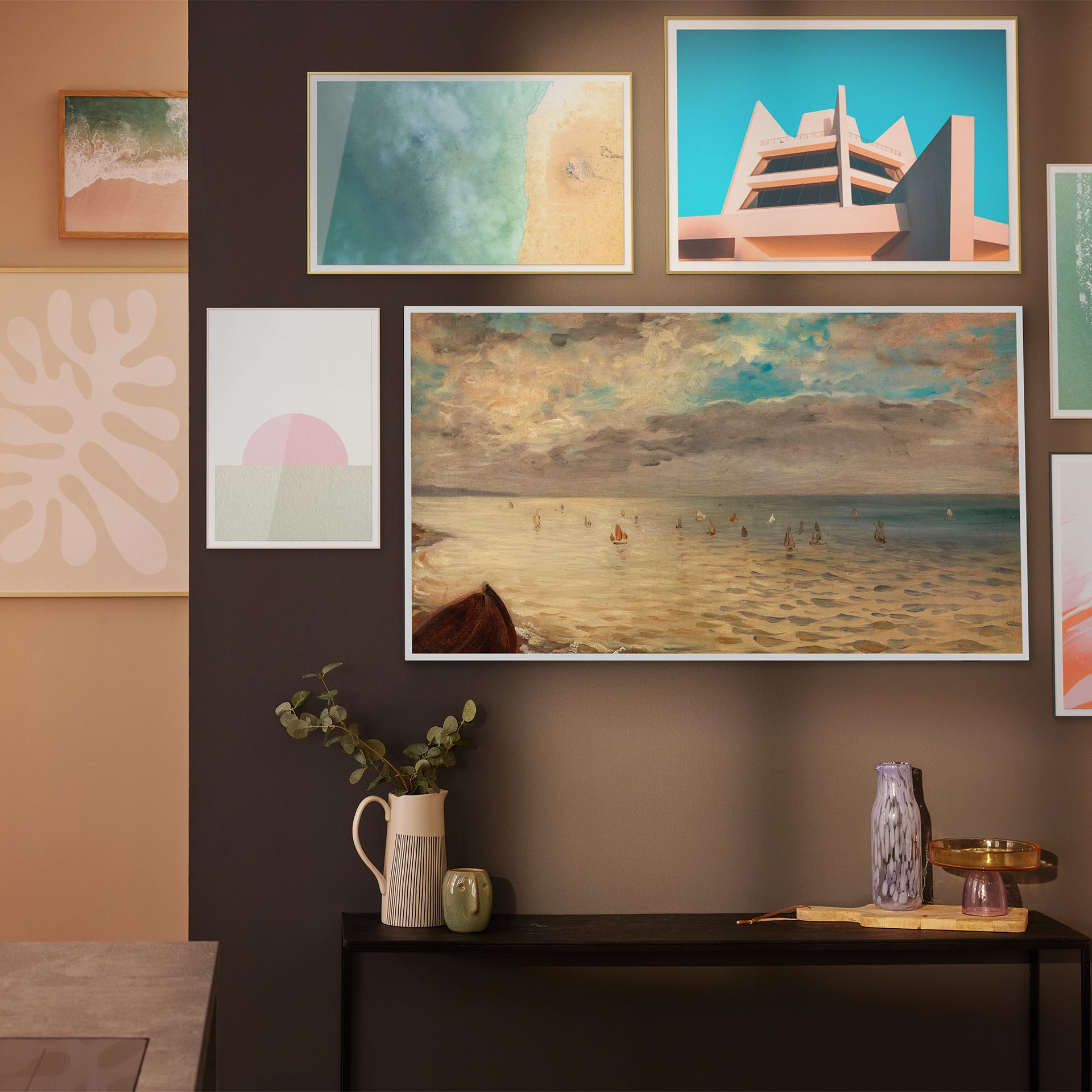 3, An unfussy focal point
When you're selecting a centerpiece, or wall decor for your home, you're going to look for something clean-cut and visually stunning. Visible cables and a bulky frame are hardly going to elevate your interior design scheme, but thankfully a television model like The Frame is not your standard telly and it can become the focal point in a room, for all the right reasons.
Unobtrusive, with hidden cables, The Frame comes with a slim fit wall mount included in the box, letting you hang it flush to the wall for a chic and discreet finish that looks good from every angle – enhancing, rather than interrupting the other decorative elements in your space.
Boasting exceptional 3D audio for next-level, immersive surround sound, The Frame delivers a cool cinematic experience that will let every home enjoy brilliant entertainment, without compromising a room's interior design style. This TV model is so iconic and innovative because it works double duty, to the highest of standards. In addition to becoming an inspiring piece of wall decor, The Frame still stays true to its purpose of being a best-in-class television. So whether you want your TV to blend seamlessly into a neutral decor scheme or stand out loud and proud in a maximalist living room space, The Frame by Samsung offers a truly customisable experience on every level.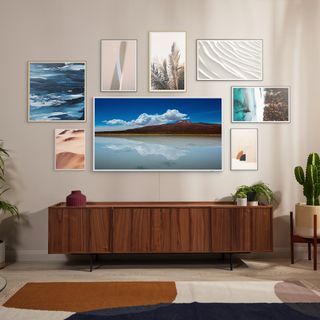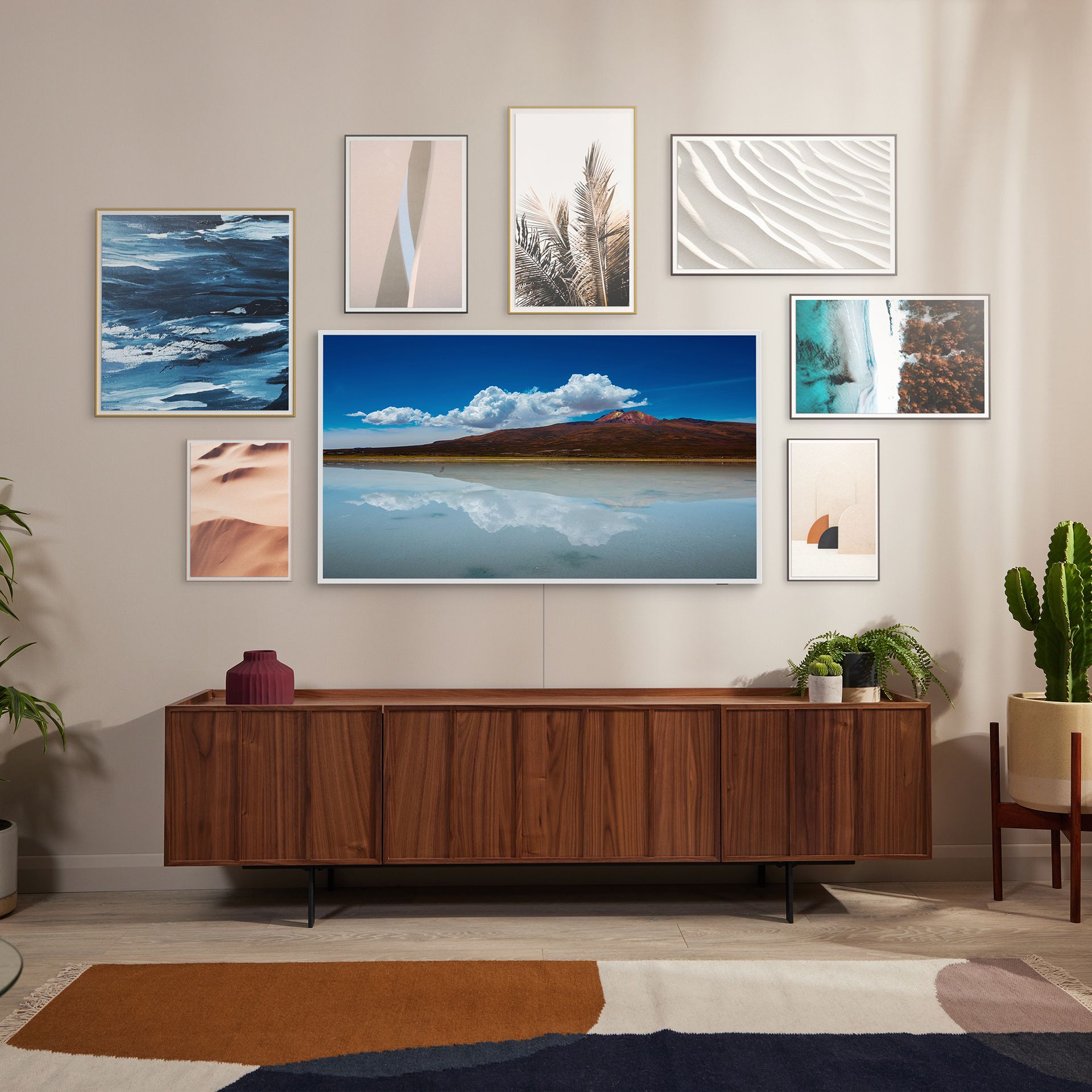 With over 40 interchangeable bezel styles, it's never been easier to breathe new life into your space, whenever the mood strikes*. Until 20th May 2023 claim a free Samsung bezel or discounted custom bezel when you buy The 2022 Frame. T&Cs apply.
*Customisable bezels each sold separately. Available at theframebezel.com.