Learning how to decorate a small entryway is key for making sure guests feel welcomed into your place. Its a great way to show off your personality, and sets the tone for how want you and others to feel when initially walking through.
I have a tiny small entryway that's totally bland — I'm talking just white walls and an overflowing shoe rack. So, I've been looking everywhere for great decoration ideas that are easy to do in my home and that will instantly transform my space from drab to fab. It's the one area I've overlooked decorating in my home, but I also know it's an important one to get right.
If you've been searching through small entryway ideas, and want to get started on decorating ASAP, you've come to the right place. I've spoken to experts to find out how to do just that, with tips and tricks that will work in any small entryway.
7 tips for decorating your small entryway
From the best colors to stylish hallway storage ideas, here's how to decorate your small entryway.
1. Define the space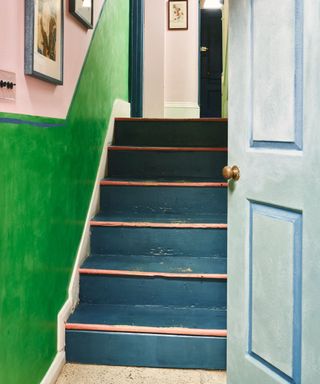 No matter how small your entryway is, it's a great idea to use it to create a moment. "Maybe you only have room to hang a mirror on the wall, or a small entryway bench and some hooks, but defining the space with wall decor, a rug, or furniture will create a welcoming moment when guests visit your home," says Gina Caulkins, founder and principal designer at interior design studio California Daydreams.
Gina Caulkins is the founder and principal designer at California Daydreams, a Marin County, California interior design studio focused on family homes.
2. Be thoughtful with color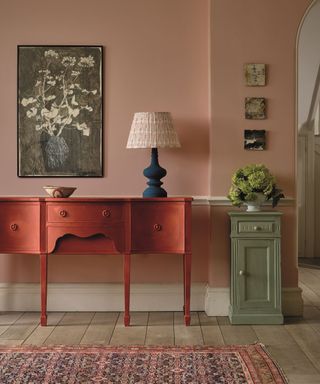 With not much space to work with, it's important to be mindful of the colors you're using and to make sure they don't overwhelm the space. "It's not about how much you can fit in, but how you can elevate every square inch," says Keely Smith, interior designer at Home Stratosphere, using color as an example.
She adds that while many suggest sticking to a light palette to expand a room, colors like a calming blue can offer depth and elegance. This is one of the best paint colors for small entryways.
Keely Smith is an interior designer expert and artist at Home Stratosphere. With over 10 years of experience, Keely has helped numerous businesses and individuals realize their interior design goals.
3. Add mirrors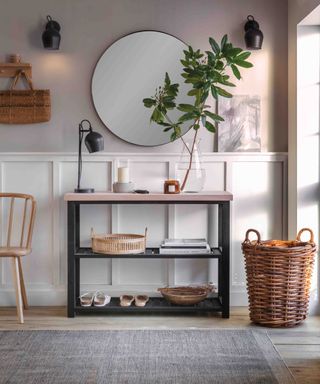 Mirrors are a clever option for small spaces like entryways, as their reflections will make the room appear bigger. "A uniquely shaped, full-length mirror doesn't just make space look bigger but can double as a captivating piece of art," says Smith.
Once, for a client who was a passionate dancer, Smith placed her worn-out ballet shoes on a golden wall hook beside an oversized mirror. "It wasn't just decor — it was a story." Adding personal touches on and alongside a plain mirror is a really lovely idea.
4. Incorporate functional decor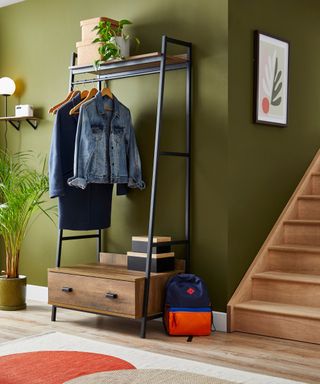 When choosing furniture for your small entryway, it's important to make sure every piece counts. "Making use of dual-purpose decor items such as a storage bench or a console table with drawers will not only add style to the entryway, but also provide extra storage for shoes, bags, and other items," explains David Mason, interior designer and founder of Knobs.co. Having designated places to store coats and hats in small entryways will make leaving the house a total breeze.
David Mason is an interior designer and the founder of Knobs.co. He has 10+ years of experience in home improvement, architecture, and interior design.
5. Utilize shelves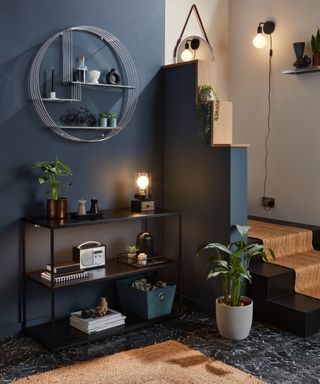 Even in the smallest entryway, you can still add a few different kinds of shelves. "They add an artistic flair — be it floating ones above a painted geometric shape or ones that double up as decorative wall hooks," Smith explains. She says that she's seen them adorned with travel trinkets, hand-painted vases, or even vibrant prints and posters reflecting the homeowner's personality.
6. Brighten it up with lighting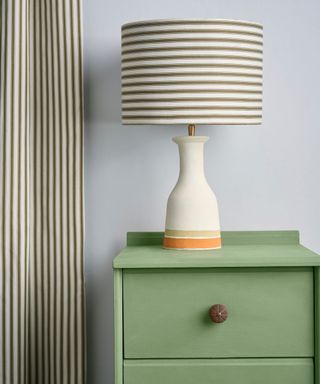 Proper lighting is essential for any space — especially a small one. "Add some brightness to your entryway with an overhead light," says Mason. "You can also incorporate table lamps or floor lamps for a softer and more ambient glow." This will not only make the space feel welcoming but also add a touch of style to the overall look.
7. Keep it simple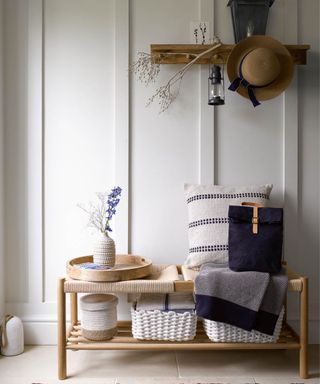 While playing with colors and decorative objects can make a space look more vibrant, ultimately it's a good idea not to clutter it up too much. After all, you've got to be able to move through it. "A simple wooden entryway bench with a light color scheme and an elegant entryway rug can be breathtaking in its simplicity," Smith tells me.
She adds: "One of my clients, a writer, had just the bench and a notebook on it — and believe me, it spoke volumes." As a journalist myself, I'm absolutely copying that idea.
3 buys that'll help you decorate your small entryway
Want to get started on giving your small entryway a makeover? Follow our experts' advice with these picks.
The prices below were correct at the time of publishing this article.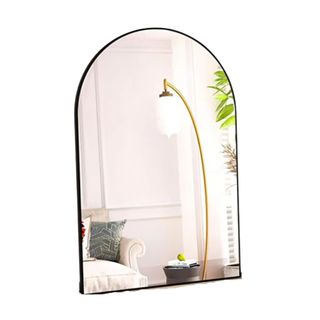 Chic
1. Everly Quinn Lilaram Arch Wall Mirror
Price: $79.99
This mirror is super slim, so you can easily prop it up against the wall without it getting in the way. Over 500 Wayfair reviewers love it, with shoppers saying that it's sleek, looks expensive, and is good quality.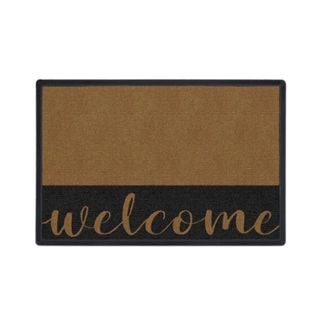 Inviting
2. Welcome Black Decorative Doormat
Price: $149
Greet your guests as soon as they come through the door with this decorative indoor doormat. It can be used both outside and inside, but I think it would add serious style to a small entryway. It's also washable, so you can get muddy footprints out of it quickly and easily.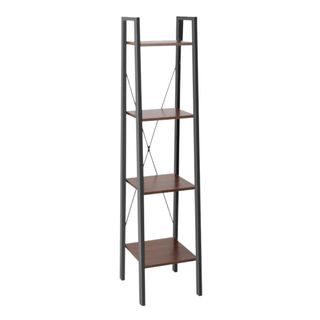 Modern
3. Latitude Run Cruciano Shelving Unit
Price: $50.99
This shelving unit will fit neatly in any corner of your small entryway, and won't take up too much floor space. That being said it's still plenty spacious, with four large shelves that are roomy enough for storage baskets and decor.
FAQs
How do you make a small entryway look nice?
Using functional decor like shelving and shoe racks alongside decorative pieces like wall art and indoor plants will make your small entryway look clean and stylish.
Why is it important to decorate a small entryway?
You might be wondering why the entryway is a good place to decorate. "While the spaces I've transformed span from sprawling penthouses to minimalist studios, there's a unique charm in crafting intimate areas, particularly entryways" says Smith. "First impressions last, and in interior design, an entry can set the tone for the entire home."
---
There are plenty of ways to decorate your small entryway. "Embrace your space, flaws, and all. Those tiny nooks, odd angles, or even the space under your stairs all hold potential waiting to be tapped," Smith finishes by saying. "It's not just about aesthetics; it's about crafting a narrative, one piece of furniture at a time."
Looking for more ways to make your hallway look good? Learning how to organize your small entryway will help you keep it neat and tidy.