How to Organize a Small Entryway: Quick Menu
You might be wondering how to organize a small entryway if your rental or apartment has one that you're struggling to keep clutter-free. It is a difficult space to plan out, as there are lots of things that need to go in it.
It's the first area that a guest sees when entering the home, so naturally, you'll want to make a good impression. As well as this, it's also an important area functionally, as it stores plenty of items you need before leaving the house, such as coats, shoes, and keys.
I've sought out expert organizing advice for your small entryway, with hints and tips that will make placing furniture and creating storage solutions so much easier. Your place is going to look so much tidier after following these steps.
7 steps for organizing your small entryway
Ready to get started? From hallway storage ideas to finishing touches, I've got you covered. Along with each expert tip, I've also shopped a range of buys, to help you get the look at home.
The prices below were correct at the time of publishing this article.
1. Utilize vertical space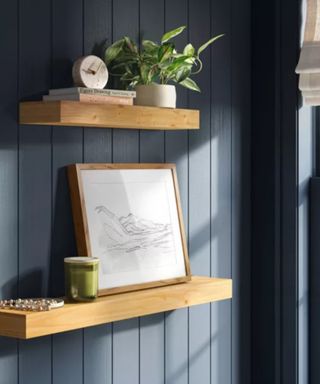 One of the best ways to maximize a small area is to think vertically. "Install floating shelves or tall slim cabinets to store items without taking up valuable floor space," says interior designer and home expert Mohammad Ahmed. If you're renting, be sure to check with your landlord before installing any of these.
Mohammad Ahmed is an interior designer and home expert. He did his bachelors degree in interior design at the University of Minnesota in 2013 and since then has worked as an interior designer in various companies, designing functional and beautiful spaces for clients.
2. Hang up hooks and pegs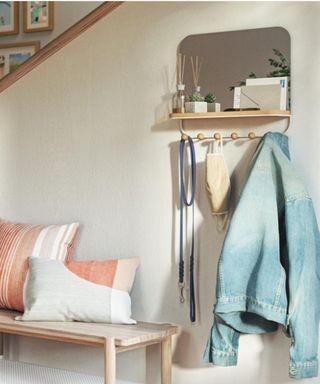 You don't necessarily need to install bulky shelves, if you just have a few jackets and items to store in your entryway. "This is a renter-friendly option, as you can use removable adhesive hooks that won't damage the walls," explains home improvement expert Benjamin Stenson. "I've found that installing hooks or pegs on the wall makes quite a difference as it allows you to hang coats, bags, and even keys, freeing up valuable floor space."
Benjamin Stenson is a certified home improvement expert and founder of Norsemen Home Remodeling. He helps customers make their dream spaces come to life by providing home remodeling services in Louisville, KY.
3. Use baskets and bins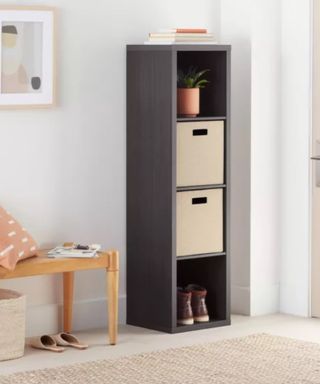 If you have a lot of items that need to be in your entryway, keep them hidden away in style with woven baskets or storage bins. "These can be slid under benches or stacked in corners to hold items like scarves, gloves, or umbrellas," says Ahmed. "Choose ones that complement the aesthetic of your space." Storage cubes could also work really well for this, as they're a great shape for tucking into smaller gaps.
4. Add a shoe rack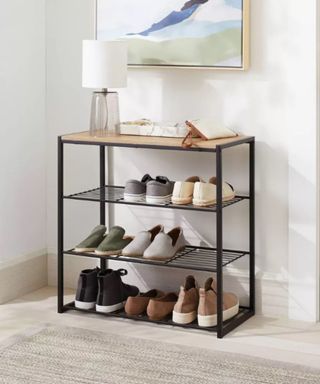 There's one thing that can clutter up a small entryway really quickly: Shoes. "A slim shoe rack or a set of cubbies can keep them organized and prevent them from being strewn across the floor," says Stenson. "Just ensure that you choose modular or stackable shoe rack options that can be adjusted to fit your space." This is a really useful tip, that can be applied to other furniture and rooms in the home, too.
5. Opt for furniture with storage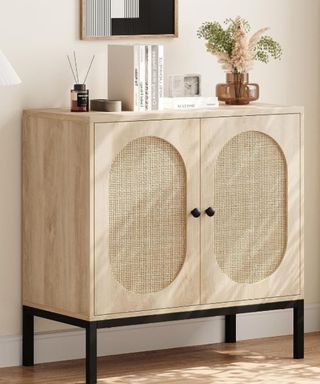 Have a slightly wider entryway? Stenson says utilizing this space for a slimline furniture piece, like a small console table or cabinet, is a smart idea. "This would not only provide a surface for decorative items or a place to drop your keys, but also offers additional storage for things like mail or small accessories," he tells me. "Look for furniture with drawers or shelves to provide extra storage, as well as multifunctional pieces like a storage bench, with seating and compartments for shoes or seasonal items," adds Hashi Mohamed, president of Ivy Cleans.
Hashi Mohamed is the president of Ivy Cleans, a premier cleaning and lifestyle solutions company based in Minneapolis, Minnesota. Specializing in cleaning, organizing, and promoting a holistic lifestyle, it is passionate about transforming spaces into clean, organized, and vibrant environments.
6. Tidy up any clutter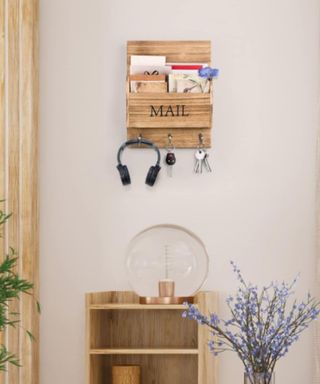 While it can be easy to just dump bags and smaller items into your entryway, when you have a smaller entryway, this can really make the space look and feel crowded. "To keep clutter in check, I suggest using designated items like a decorative tray or a wall-mounted mail organizer for items like mail, keys, and sunglasses," says Stenson. This helps you avoid that frantic search for your essentials as you're rushing to leave — we can all relate to that!
7. Keep decorative items to a minimum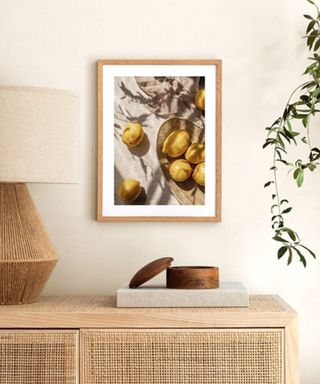 While showcasing your style in your entryway is a great way to tell guests what you're all about, in a smaller entryway it's a good idea to stick to fewer items. "Instead, opt for a small indoor plant or framed artwork to add a touch of personality," explains Mohamed. These can still add color and style, without taking up a lot of space.
FAQs
How do I make the most out of my small entryway?
Make sure to utilize vertical space, as you can add hooks and pegs onto this to create extra storage. In terms of shoe storage ideas, look for stackable and modular options to maximize space. Also, if you have room, add a slimline console table or cabinet.
How do you declutter a small entryway?
Remove all the items, and put them in piles according to the category they fall into (such as shoes, keys, and coats). Then, put anything you don't need in storage, such as bigger winter coats if you're tidying in summer. Finally, rearrange everything so they're stored in and on cubbies, shoe racks, and wall hooks.
---
Now that you've organized your small entryway, you might want to put a finishing decorative touch on it to really make it shine. A small entryway rug is the perfect way to add coziness and style to your space.