1. Cob longhouse
Above: Constructed from cob, this 16th century longhouse in West Devon has four bedrooms. Offering idyllic village living, the thatched building has a Grade II listing.
2. Cowman's cottage
Below: Originally a cowman's cottage, part of the country estate of Ditchley in Oxfordshire, this double-fronted Cotswold cottage has four bedrooms. Inside, there is a striking wall of exposed stone with a traditional inglenook fireplace, adding to the building's charm.
3. Pretty rural home
An early 19th-century two-bedroom home is built from stone. The house is located at the end of the Wicklow Way, a 127-kilometre trail across the Irish mountains in County Carlow, and finishes in Clonegal. The pretty cottage backs onto a river.
4. Victorian worker's home
Built in the 1890s, this Victorian worker's cottage has two bedrooms and two reception rooms. The house has a mix of bay and sash windows, in the typical a-symmetrical style of this period.
5. Cosy Irish cottage
This cosy 18th century Irish cottage is built with thick stone walls, and is attached to a cow barn which has been converted to accommodation.
6. Cotswold stone home
Set in the countryside of north-east Oxfordshire, this Grade-II listed house was built in 1806, and was extended in 1902. The five-bedroom cottage is built in Cotswold stone, and the interior contains period features including ornate pasterwork.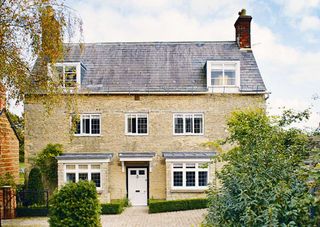 7. Combining two buildings
The three-bedroom home was built in the early 1800s, and was originally two farmworker's cottages, which were later, made into one. It is in a Conservation Area in Worcestershire, and required approval during renovation work.
8. Mud-and-stud home
This mud-and-stud cottage with a thatched roof has a later yellow-brick addition added in the Victorian period. The interior features wooden beams and an unusual 'witch's hat' fireplace in the dining room.
9. Peak District property
This Peak District property dates back to 1550, with a stone-built extension. The exterior has a white render, while the interior features wood-panelling and exposed beams.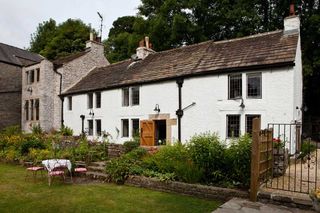 10. 14th century home
This Gloucestershire house has a Grade-II listing as the oldest parts of the house date back to the 14th century. Inside there is a wealth of original features, including beams, flooring, and an original fireplace.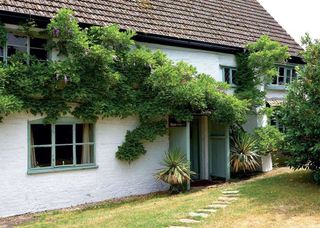 11. Listed property
Situated on the Knebworth Estate in Hertfordshire, this historic home is built from a timber frame and thatch. It has a Grade-II listing, and the oldest part of the property was built 400 years ago as a woodman's cottage. It was extended in the Victorian era to become a folly.