THE STORY
Owner Bethan Lewis-Powell, a company director, bought the property 30 years ago. Her grown-up daughter, Cari, often visits
Property A double-fronted Victorian cowman's cottage, with four bedrooms, in the Oxfordshire Cotswolds
Essential repairs The previous owner had carried out most of the renovations, but Bethan updated the interior, installed a modern bathroom, and redesigned the garden
Layout The house opens into an open-plan kitchen-diner, off which leads the separate living room. On the first floor are three bedrooms and the bathroom, while there is a fourth bedroom in the converted loft space
The simplicity of white, in many layers and tones, forms the backdrop to Bethan Lewis-Powell's delightful Cotswold cottage, complemented by her collection of antique and vintage furniture. She bought the four-bedroom property more than 30 years ago. 'I was living in London with my daughter Cari, who was then four years old,' she recalls. 'I wanted to find a better work/life balance, so made the decision to divide my time between London and the Cotswolds.'
At the start of Bethan's search, she came across the details for a house in Gloucestershire, but before she even had chance to view it, another buyer had their offer accepted. So the estate agent suggested another property, this time in Oxfordshire. 'I arranged a viewing on the spot, and drove through beautiful countryside and scenery to a hamlet in the west of the county,' says Bethan. The house was originally a cowman's cottage and was once part of the country estate of Ditchley. Positioned in a row of several small properties, the Victorian cottage was in need of an update.
Find out how it was transformed below, then browse more real home transformations. Check out our guide to renovating a house, too.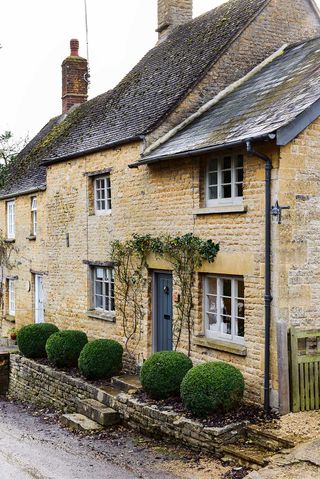 The previous owners had tackled the major renovation work, including the electrics and plumbing, and converted the loft into a double bedroom. 'I was relieved to see the house was in really good condition. It just needed decorating to my taste,' Bethan explains. 'The rooms were painted in strong 1970s-style colours, with varnished pine woodwork in a vibrant shade of orange. Luckily I could see beyond the décor.'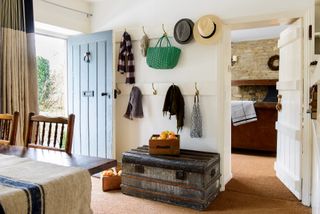 Bethan's offer was accepted and she moved in just one month later. She set about choosing new floorcoverings – coir and cork tiles downstairs, and carpet for a softer finish upstairs in the bedrooms – then decorating the house using understated, muted tones.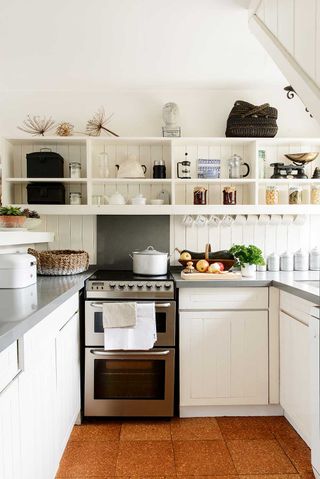 A gentle white was used throughout the house as a calm base to enhance the feeling of light, and form the perfect foil for her collection of mid-century furniture, antiques and vintage pieces. 'There are several good antiques shops nearby,' says Bethan. 'My friend Alison Stewart has been helpful finding various pieces for me from her shop in Stow-on-the-Wold, and I've found some lovely things at The Old Pill Factory in Witney.'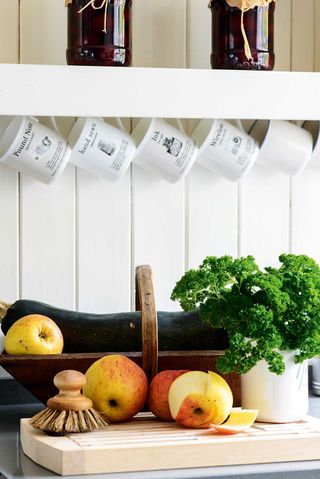 Bethan's relaxed style of mixing new and old is apparent in every room. The living room has a combination of a time-worn leather sofa and chair, and contemporary-style block-print cushions on chunky, knitted seat covers. 'I saw someone making and selling knitted items at a craft fair and I asked her to knit some seat covers for me. Even though it wasn't a typical request, she liked the idea of making something unusual,' says Bethan. 'I am thrilled with the results; I love the texture it brings to the room.'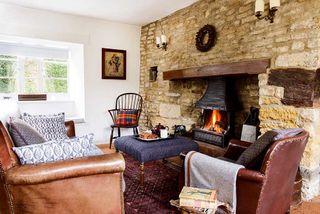 A new bathroom introduces a modern touch upstairs. 'Again, I have used a white palette to make the room feel larger,' says Bethan. 'I like using large-format tiles in a small room and I find that experimenting with scale creates a more interesting scheme'.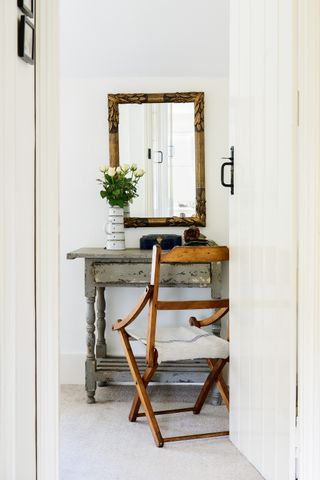 Outside Bethan has created an attractive, low-maintenance garden, with a selection of grasses and soft perennials, and a seating area perfect for entertaining during warmer months. Box spheres give structure and form all year. 'I enjoy my garden and the views of my neighbours' gardens,' says Bethan. 'It's wonderful to be surrounded by such a lush and beautiful landscape.'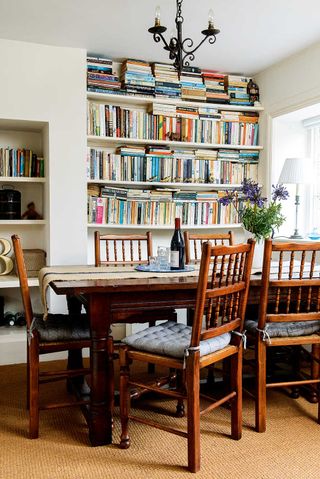 With a keen eye for detail and the fervent desire to make her house a home, Bethan has evolved the cottage's décor over the years to reflect her taste and changing lifestyle.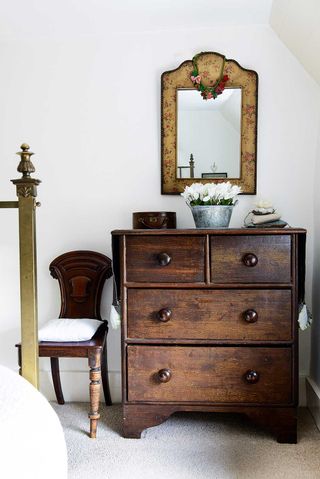 'Cari has fond childhood memories of this house and has recently moved from the city to the country with her own young family. I am sure the happy times she spent here played their part in her move,' says Bethan. 'This house has been a constant in my life and I hope that will never change. Even after all these years, I still feel fortunate to have found my cottage in the country.'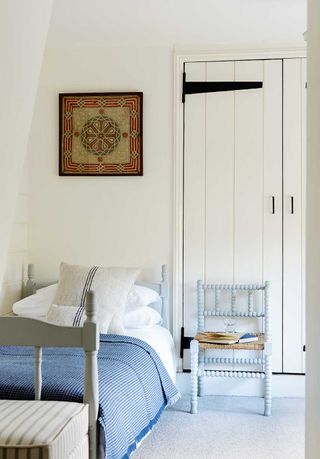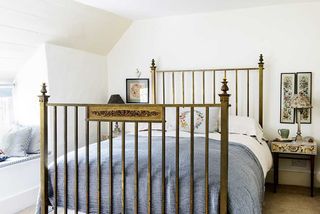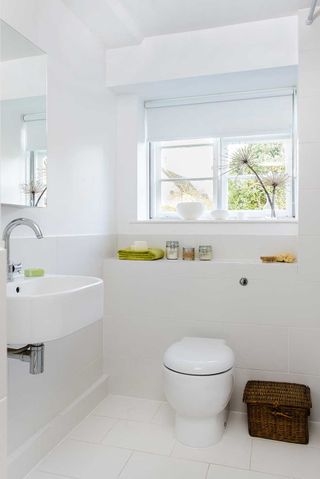 Author & Stylist: Ann Broad
More gorgeous period homes to browse: