It's worth picking up the best streaming device if you want access to Netflix, Now TV, Amazon Video and more, from any location. Or if you're looking for an affordable way to upgrade a standard TV for one with smart capabilities. After all, there's no point in buying a whole new television if yours is still in relatively good condition and only really lacks instant access to your favourite streaming platforms.
Designed with film buffs and serial box set bingers in mind, our pick of the best streaming devices include offerings from Google Chromecast, Amazon Fire TV, Apple TV and more. Start by reading our tips on how to buy the best streaming device.
What is the best streaming device?
Why you can trust Real Homes Our expert reviewers spend hours testing and comparing products and services so you can choose the best for you. Find out more about how we test.
The best streaming device is the Google Chromecast Ultra, thanks, primarily, to its ease of use. This handy device enables users to stream almost anything – including Netflix and YouTube – directly from their phone to the TV, simply by plugging it into the HDMI port round the back.
With a variety of third party apps available, it's never been easier to stream TV, music, films and more. Plus, if you have a 4K TV, it's possible to stream compatible content in that quality, too.
Our other top rated streaming devices and retailers include:
Best streaming device: Google Chromecast Ultra
Best smart streaming device for Amazon Prime members: Amazon Fire TV with 4K Ultra HD and Alexa Voice Remote
Best streaming stick: Roku Streaming Stick Plus
Best iOS streaming device: Apple TV 4K
Best streaming device for PC games: Nvidia Shield 2017
Best streaming device for sports fans: Sky NOW TV Box
Best cheap streaming device: Google Chromecast
Best streaming device for kids: Now TV Stick
Best hands free streaming media player: Amazon Fire TV Cube
The best streaming devices 2020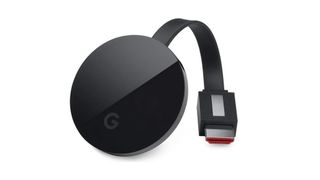 If you don't already have smart apps like Netflix or YouTube on your TV, picking up a Google Chromecast will allow you to stream almost anything you want directly from your phone to your TV.
All you have to do is plug the Google Chromecast Ultra into your HDMI port on the back or side of your TV and connect it up to your home internet.
There is a variety of third-party apps that have Google Chromecast support so you can then stream TV, movies, music, songs, sports and more directly from your phone up to your TV with ease. Want to watch the latest episode of that BBC iPlayer drama you've been bingeing? You can do that from your phone or tablet with a Chromecast Ultra.
Plus if you have a 4K TV, the Google Chromecast Ultra will be able to stream compatible TV shows and movies in that quality too.
Got Google Home smarts? You can start streaming with just your voice. Simply tell Google Home what you want to watch from compatible apps and control your TV hands-free, with Chromecast and Google Home working seamlessly together. 'Google, play Game of Thrones from the beginning (again).'
You'll need some very strong internet to get all of the benefits of this, but it's possible and one of the best ways to watch TV online in the best quality possible.
It should be noted that it doesn't come with a remote control; instead, your phone is used as the remote, which could be hugely beneficial for some, but not so much for others.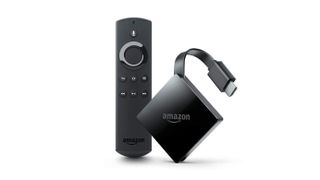 As a good all-rounder, you can't really go wrong with the Amazon Fire TV. With heaps of channels and apps to choose from, there's enough content for hours and hours of entertainment.
It can play back in 4K, great for those who want to make the most out of their 4K TV's capabilities. It allows you to watch all your favourite shows from Prime Video, BBC iPlayer, Netflix, ITV, Channel 4, Disney, Curzon and others.
You can also use Firefox or Silk to browse websites like YouTube, Facebook and Reddit. Plus there is tons of storage on the stick for apps and games.
And of course, you can use the Alexa controlled voice remote to change channels and switch over apps without having to lift a finger. Check the weather, dim the lights and stream music, too. In fact, it works with lots of voice assistants including Alexa, Nest, Hive and TP Link, however isn't yet compatible with Google Assistant.
Use the dedicated power, volume and mute buttons to control your compatible TV, soundbar and receiver.
Only Amazon Prime members get unlimited access to thousands of movies and TV episodes, as well as the ad-free Prime Music service. And some shows come with additional fees applied, but this is obvious as you search.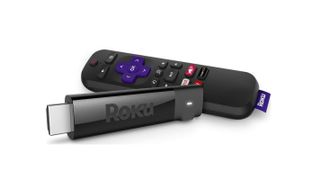 While it may not carry the big brand name of some of the other smart streamers on our list, the Roku Streaming Stick Plus is certainly worth a mention.
Thanks to the advanced wireless receiver, it should be able to pick up signal wherever the router is in the house (or hotel, if you take it with you on holiday), giving you smoother streaming and faster access.
In addition to giving you access to the usual streaming channels such as Netflix and Now TV, there's also an index of Catch Up apps, including BBC iPlayer and ITV Player so you will literally 'never miss a show again.'
There's access to Amazon Video and YouTube, too, plus 150,000 movies and TV episodes across both free and paid channels. Apps are quick to load and incredibly stable, so there's no distractions.
The free mobile app for iOS or Android allows you to send video, music, and photos to your TV, too.
Better still, this streaming device streams in brilliant 4K, HDR and HD. What else do we like? A new remote lets you control your TV with buttons for TV power and volume.
TV power and volume buttons require a compatible TV, while, for 4K/HDR, you will need 4K/HDR content and a compatible 4K/HDR TV.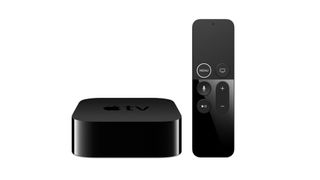 Playing your Apple content as well as content from Netflix, Amazon and Now TV is just one of the Apple TV 4K's many tricks.
If you're not prepared to compromise, when it comes to quality, and already have a 4K TV, you'll love this streamer's HDR upscaling.
If you're a lover of Apple products, you'll find the handy Siri remote a useful addition to your voice-control arsenal, turning your favourite iPhone or iPad apps into the entertainment channels on your TV. As well as Siri, the remote has a Touch surface to let you use it like you use your iPhone.
In addition to the thousands of HD and UHD movies and TV shows from iTunes, entertainment, plus a range of services from the likes of Netflix, NOW TV, Sky Sports Day Pass, Sky News, YouTube, VEVO and more, this streaming device lets you to share photos, presentations, websites and music, and the A10X Fusion chip provides you with an interactive games and apps experience.
Like other streaming devices, it's easy to set up; plug the power cord into the wall and connect Apple TV 4K to your TV with a separate HDMI cable. Everything then streams wirelessly to Apple TV 4K via
As with other streaming devices, additional subscriptions might be required; some features require iOS 11; and iTunes purchasing and renting and Home Sharing require an iTunes Store account.
Read our full review of Apple TV.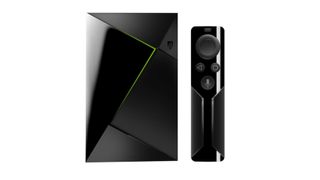 The Nvidia Shield is a clever streaming device which has the ability to transmit your PC game from your PC screen to the TV.
Thanks to its HDR capabilities, the games' graphics will be shown in 4K HDR killer picture quality too, creating an immersive gaming experience. Play exclusive Android games or cast your PC game library from your GeForce GTX-powered rig to your living room in up to 4K HDR with NVIDIA GameStream.
GeForce NOW: play on-demand PC games, supercharged Pascal GPUs in the cloud power gameplay four times faster than 'next-gen' game consoles. Multiplayer gaming, online leaderboards, login and play anywhere there's a SHIELD.
In addition to gaming, you can view the latest shows and movies, download apps including Netflix, Amazon Video, YouTube, Spotify, Plex, Kodi (with more joining the line-up all the time) via the Android TV App store.
Plus you can share videos and photos with your family using the built- in Chromecast. All in all, a super smart streamer, ideal for pleasing everyone.
If you've got Google Home Assistant powered up at home, you can take advantage of the voice command, too
This is a pricey piece of kit that's only really worth the investment if you're interested in its gaming capabilities, as well as straight forward streaming. If you're not sure how much you'll use it for gaming, it may be worth opting for something a little more budget-friendly.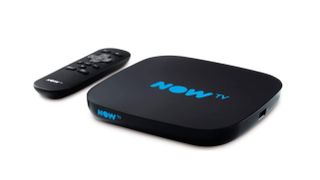 If you're tired of not finding anything to watch on regular television, invest in a Sky NOW TV Box.
With NOW TV Passes you can watch 1000+ movies, over 300 box sets, quality kids TV, from Nickelodeon to the Discovery channels, plus 24 hours of all 11 Sky Sports channels (which is probably its biggest draw for some. In other words, you can use it to access lots of additional content that you would otherwise have to tie yourself into a contract for if you bought a Sky box.
In addition, in terms of extra content, there's all the usual catch up apps plus you can pause and rewind live TV, great if you fancy a cup of tea halfway through watching your favourite programme.
As you'd expect, there's voice search to find your favourite shows and films, meaning you never have to suffer the frustration of being unable to find the remote, again.
Set up is simple, too: plug the Smart Box into your TV, redeem your Passes and start watching instantly.
Passes: you'll need to investigate the bundles carefully to get the best TV-watching experience for you.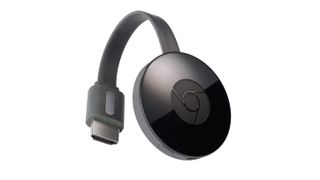 If you don't own a 4K UHD TV, there's probably not much point in you paying out for the Chromecast Ultra, as you won't benefit from everything it has to offer.
Transmitting your phone's content in HD, the Google Chromecast however, is the perfect smart streamer for those still interested in streaming. Here's everything you need to know about it:
While it doesn't boast an ethernet connection like the Ultra, it lets you access sport, movies, TV shows, games, music and more from your phone, tablet, laptop or Mac.
It has the ability to play back content from a whole host of apps, including Netflix and the NOW TV app, plus some games apps are compatible with the Chromecast, too.
You can use your phone as your remote, too: just tap the Cast button in your apps to start watching on the TV. Then you can search, play, pause (and more) from your phone. For apps that aren't Cast-enabled, you can use your Android phone or tablet to display what's on your screen to the TV. Plus, you can mirror your laptop's Chrome browser to the TV.
Picture quality will be good, too, thanks to an enhanced video resolution and lower buffering.
You can pair Chromecast with a Google Home device, streaming your favourite entertainment with voice control, too.
While the Google Chromecast is a great entry-point streaming device, it is quite simple in its design, interface and functionality. If you're looking for something a little more high quality, that can enhance picture quality or complement a 4K TV, this may not be it.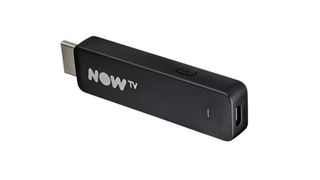 If you're not too worried about an ethernet cable or being able to pause and playback live TV then the NOW TV Stick may be the better option.
Price. Costing just under £15, there's plenty of content available, including over 300 box sets and additional SKY content, plus playback apps including iPlayer and ITV player.
With NOW TV Entertainment and SKY Box Office packages available, you'll never be short on content, plus the Smart Stick gives you access to catch up services on demand, including BBC iPlayer, plus apps such as Netflix, Vevo and YouTube.
As with other streaming devices, the option for voice search is available, so you can instantly pull up what you want to watch.
And, it's easy to set up: simply plug the stuck into your TV and you have instant access, with no hidden fees.
You'll need the NOW TV Entertainment Pass to get you started. With additional NOW TV Passes you can, however, access Sky Cinema's 1,000+ movies, 10 Sky Sports channels, and quality kids' shows.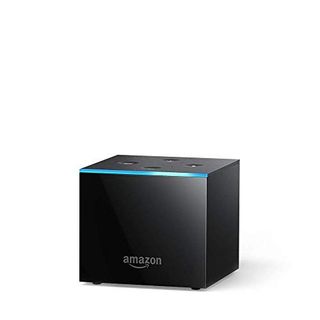 While the Amazon Fire TV Cube is currently only available in the US (though we're confident it will be coming to the UK soon) its capacity as the first hands free streaming media player meant it was too impressive to leave off our list.
Designed with built-in Alexa, the Fire TV Cube means it's now possible to control everything from what you're watching to the atmosphere you're watching it in (yes, you can even adjust the surrounding lighting). Plus, you can search, play, pause, fast forward, rewind and more, all with the sound of your voice.
Perfect for those who make no compromises when it comes to picture quality, the Amazon Fire Cube boasts impressive and ultra vivid 4K Ultra HD image as well as HDR.
Whether your favourite show is on Netflix, Prime Video, HBO, SHOWTIME, NBC, YouTube, or anything else, the Amazon Fire TV Cube means you'll never miss another episode.
Thanks to its handy speaker, it's also possible to check the weather, make and receive calls and control other Alexa compatible devices, using the Amazon Fire Cube.
How to choose the best streaming device
In order to ensure you're buying the best streaming device to suit your needs, it's worth bearing the following factors in mind:
Internet connection
The quality of your streaming service is dependent on the quality of your internet connection, so it's worth checking that the quality of your connection is capable of withstanding the demands of a streaming device, before committing to a purchase.
Not sure it will? Browse our pick of the best fibre broadband deals for an upgrade that won't break the bank (we promise).
Consider what you want from your streaming device
Are you simply looking to stream films and TV in the best quality possible? Or are you looking for the best streaming device to support gaming, too? Look into the capability of each streaming device before committing to a purchase.
It's also a good idea to decide whether a streaming stick will achieve everything you're looking for. Streaming devices that offer 4K, for example, won't be able to provide footage in this enhanced quality if you don't already have a 4K television. If this is the case, you may benefit from a television upgrade, instead.
Will a specific streaming device better suit your needs?
Those with Android devices may be better suited to an android enabled model, such as the Google Chromecast Ultra, to fire across to the TV whatever they're viewing on their phone or tablet, while those with iPhones may want to look into the Apple TV 4K to keep all devices synced up. In the long term, it'll be easier for you to stick to one platform.
Will you be using your streaming device while abroad?
Don't let work trips, holidays and gap yah's get in the way of you and your favourite series. If you're away regularly, it may be worth investing in a VPN.
Put simply, a VPN allows you to get around geo-blocking by changing your IP address so you appear to be in another location. So, if your favourite series is only available in the UK, you can change your location to get around the limitations. Genius.
We'd recommend investing in ExpressVPN, currently the tried-and-tested number one best rated VPN available. It's compatible with Smart TVs, Fire TV sticks PC, Mac, iPhone, Android and more. Plus, it comes with a 30 day money back guarantee, should you be dissatisfied.
Contract Length
Then, check out our guide for 10 reasons why you need a smart streamer.