Wondering whether to buy something from the best Amazon furniture brands? When it comes to buying furniture, it can take hours and hours of scrolling to find brands and pieces that look good and won't cost you tons.
Yawn — nobody has time for that. Instead of looking through countless sites or committing a whole weekend to shopping and a brick-and-mortar store, just head to Amazon's furniture page instead.
If you're thinking about investing in a big interior item, Amazon is one of the best online furniture stores to grab gorgeous pieces at incredible prices. From designer alternatives to TikTok favorites, it really does seem to have it all. We've rounded up our top brands, as well as picking out buys for each room.
In this guide, we've handpicked six design-led deals to make sure your home looks its best before Christmas hosting. Because we know that dollars are tight at this time of the year, we've selected a whole range of items starting from under $16, ranging from tables to chairs, sofas, and storage. There's something for everyone and every interior style.
And, at the bottom of this page, we've also answered some of the most frequently asked questions on Google, including how to spot a good deal on Amazon.
Best Amazon furniture deals
The best Amazon furniture brands
No matter what your interior style is, Amazon has totally got you. Here are eight of our (and TikTok's!) fave Amazon furniture brands...
The prices below were correct at the time of publishing this article.
Umbra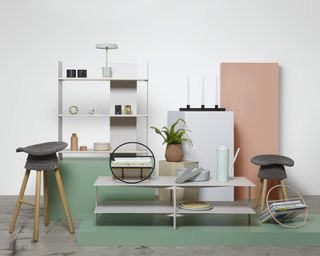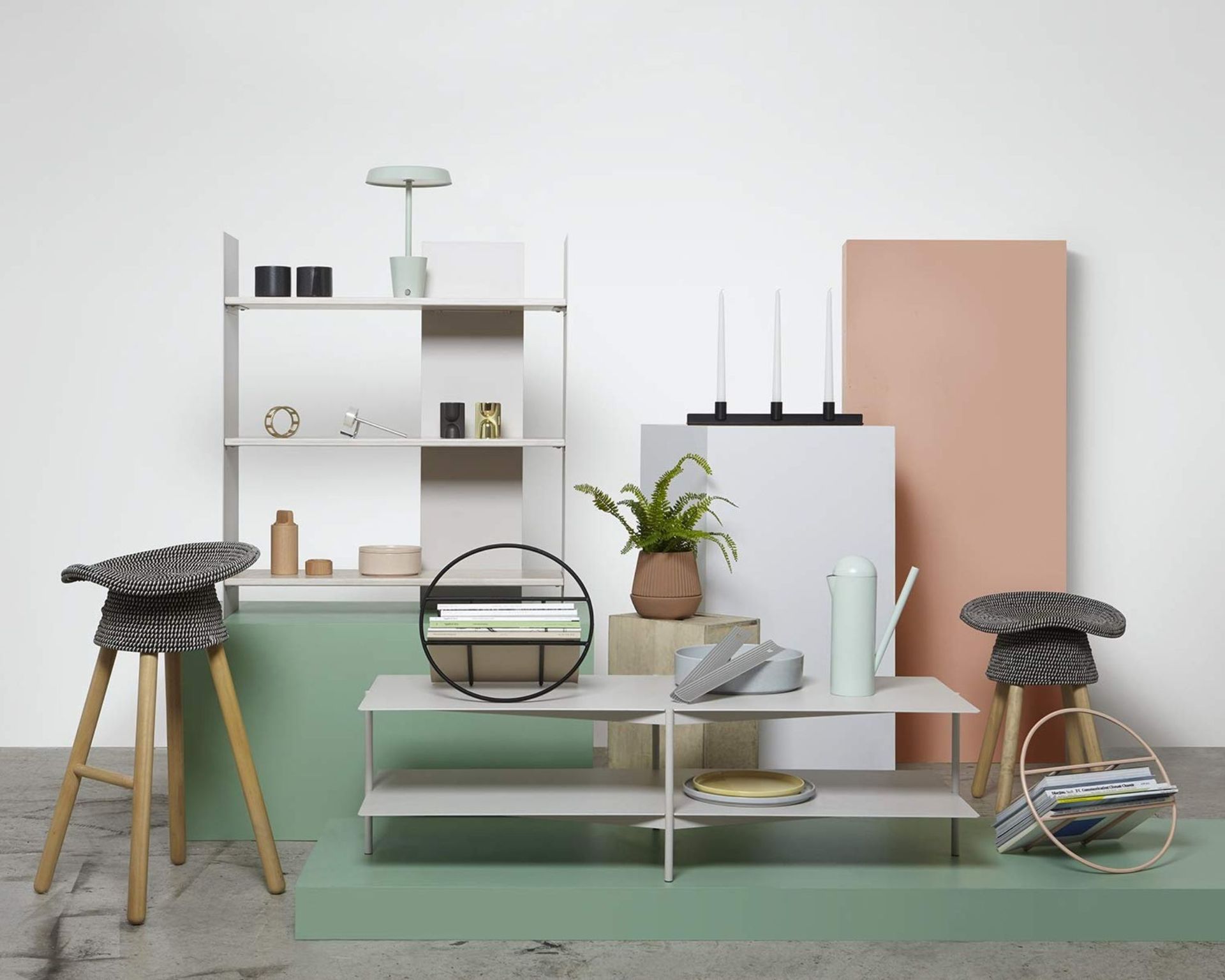 Iconic design alternatives

This Amazon furniture brand is for fans of iconic designs, who don't have a load of cash to spend (it's me, hi). If you're obsessed with acrylic pieces, curvy couches, and tulip tables (AKA all the TikTok viral pieces), Umbra offers loads of stylish furniture pieces for sometimes over half the price. It'll definitely have the alternative you've been waiting for.

Shop Umbra at Amazon
Safavieh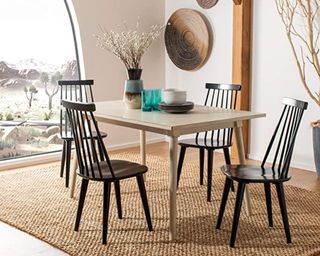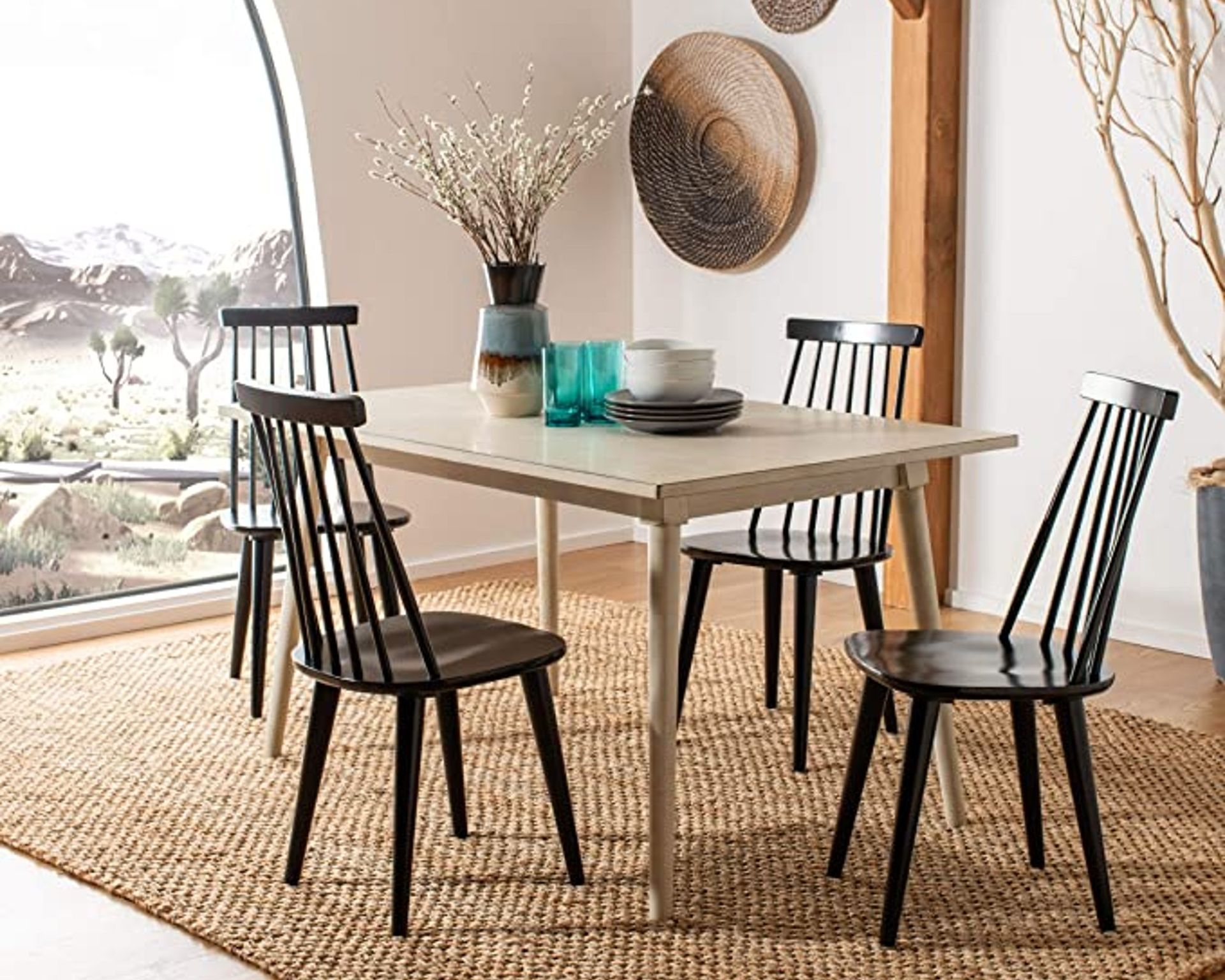 Modern and stylish home decor on a budget

Scroll through Safavieh's home decor selection if you're looking for stylish furniture or accents on Amazon. Imagine the best Amazon rugs in a huge array of patterns, good-value dining sets, and side tables, alongside low-cost storage. While it'll be kind to your budget, the pieces are artisan-led with top-quality, so they'll make your apartment look super chic.

Shop Safavieh at Amazon
Poly & Bark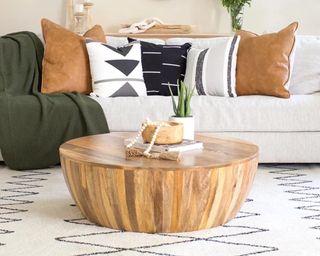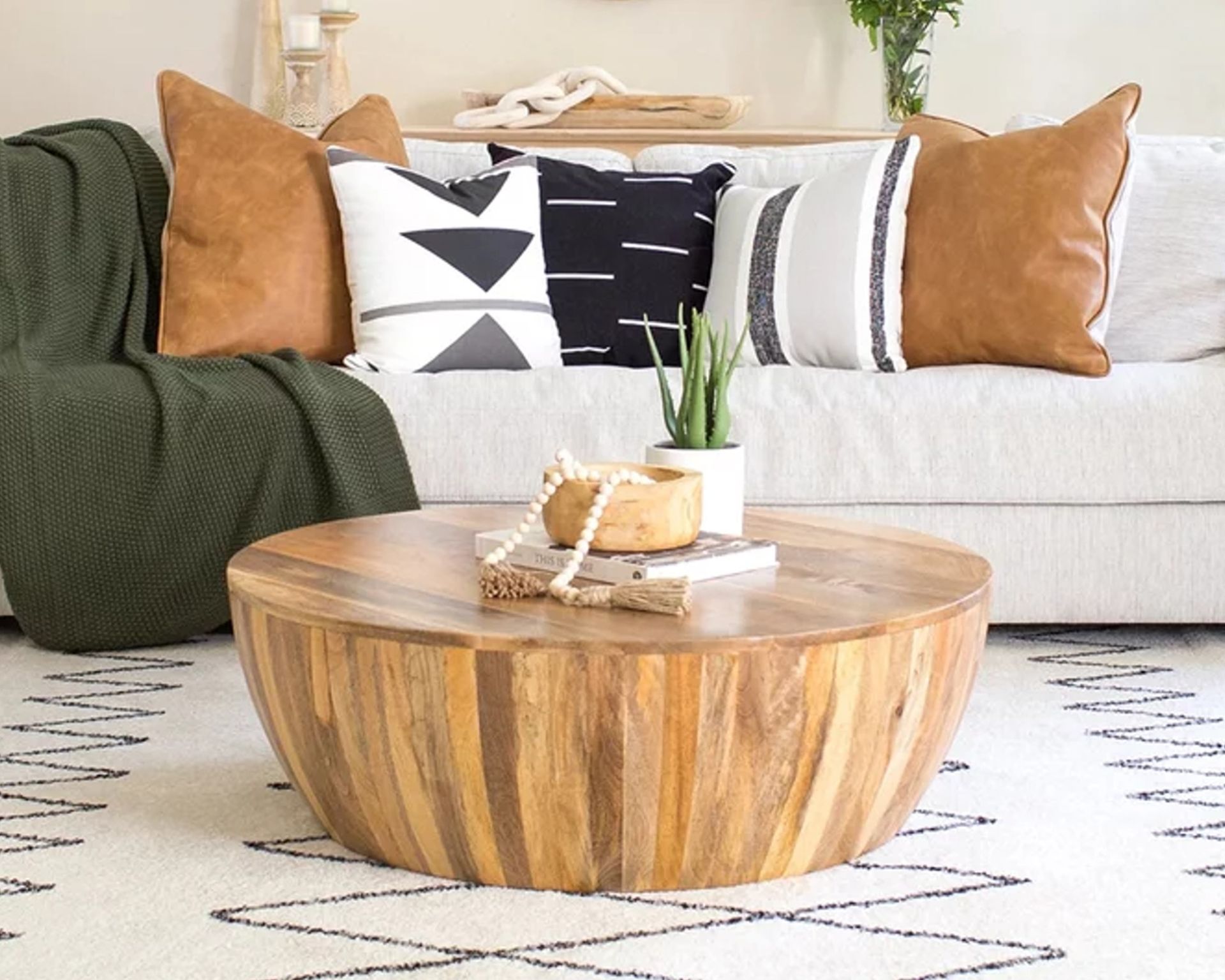 Mid-century modern-inspired living

Poly & Bark offers a wide range of mid-century modern-inspired living room and dining furniture, from accent chairs to some of the best coffee tables. It's also home to "the internet's favorite sofas," with classic leather, on-trend velvet, and neutral fabric styles to choose from. There are both affordable designs as well as statement pieces that are more of an investment — yay for choices!

Shop Poly & Bark at Amazon
Rivet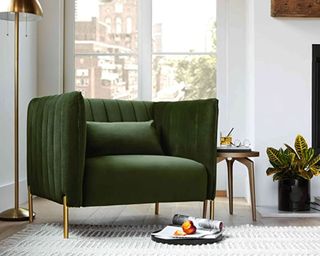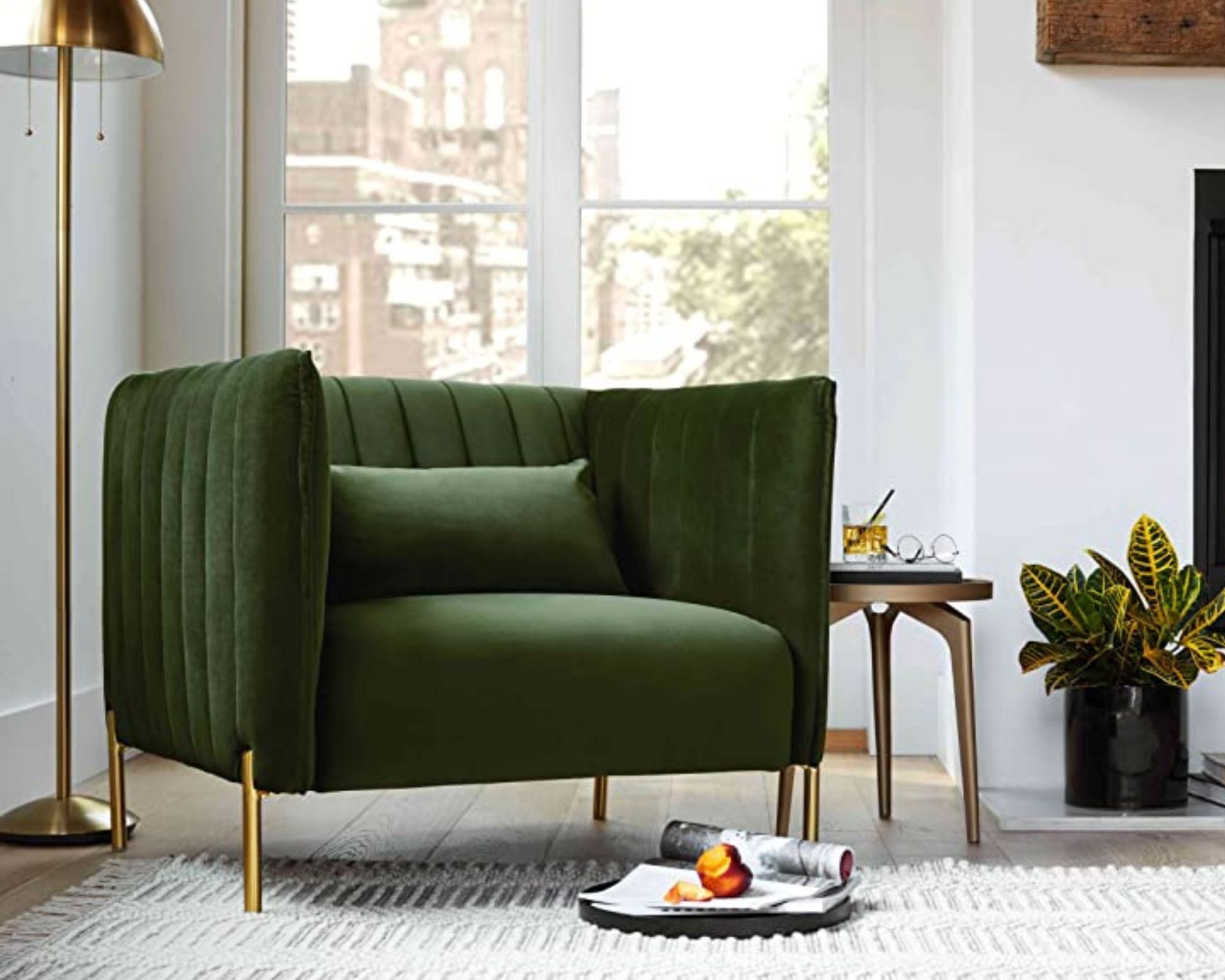 On-trend furniture pieces you don't have to overspend on

Amazon's own brand Rivet is so fashionable, with plenty of contemporary furniture pieces *really* worth Instagramming. Find the best sofas (including green couches to rival Victoria Beckham's), gold accent lamps, sleek sideboards, and even chic organization products that won't mess up your cool girl aesthetic.

Shop Rivet at Amazon
Vasagle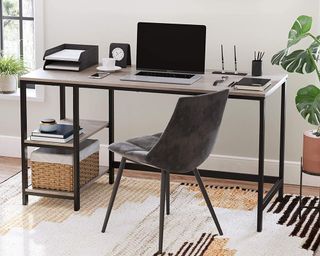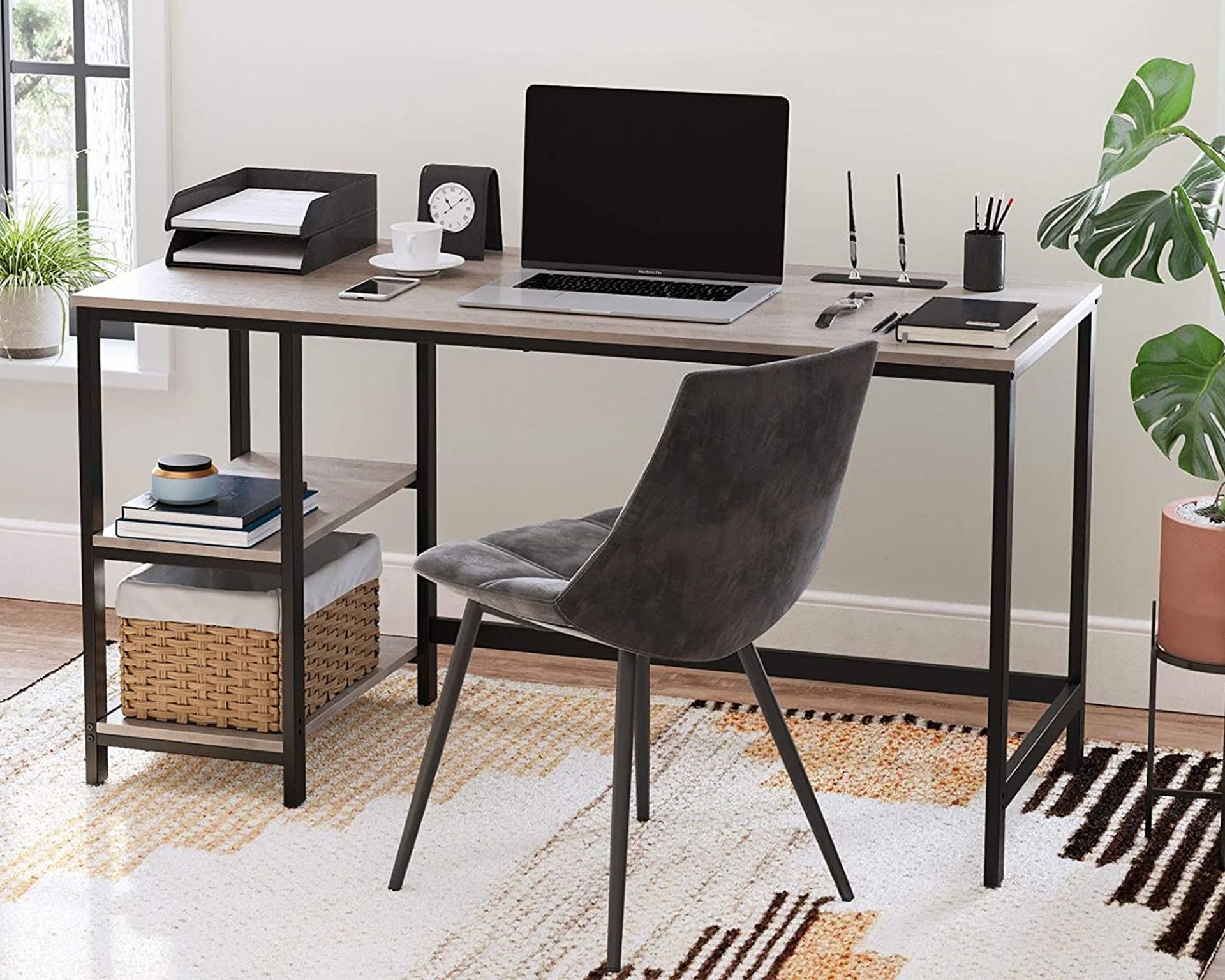 Affordable office furniture that looks the part too

Is your WFH zone due for an upgrade? Are you looking for storage that'll fit your teeny study space? Either way, Vasagle's Amazon storefront is one to have on your radar. The brand's ladder small space bookshelves, desks, and take on small entryway ideas have a cool industrial vibe that's simple yet sleek — and surprisingly affordable.

Shop Vasagle at Amazon
KithKasa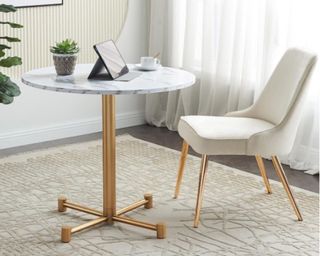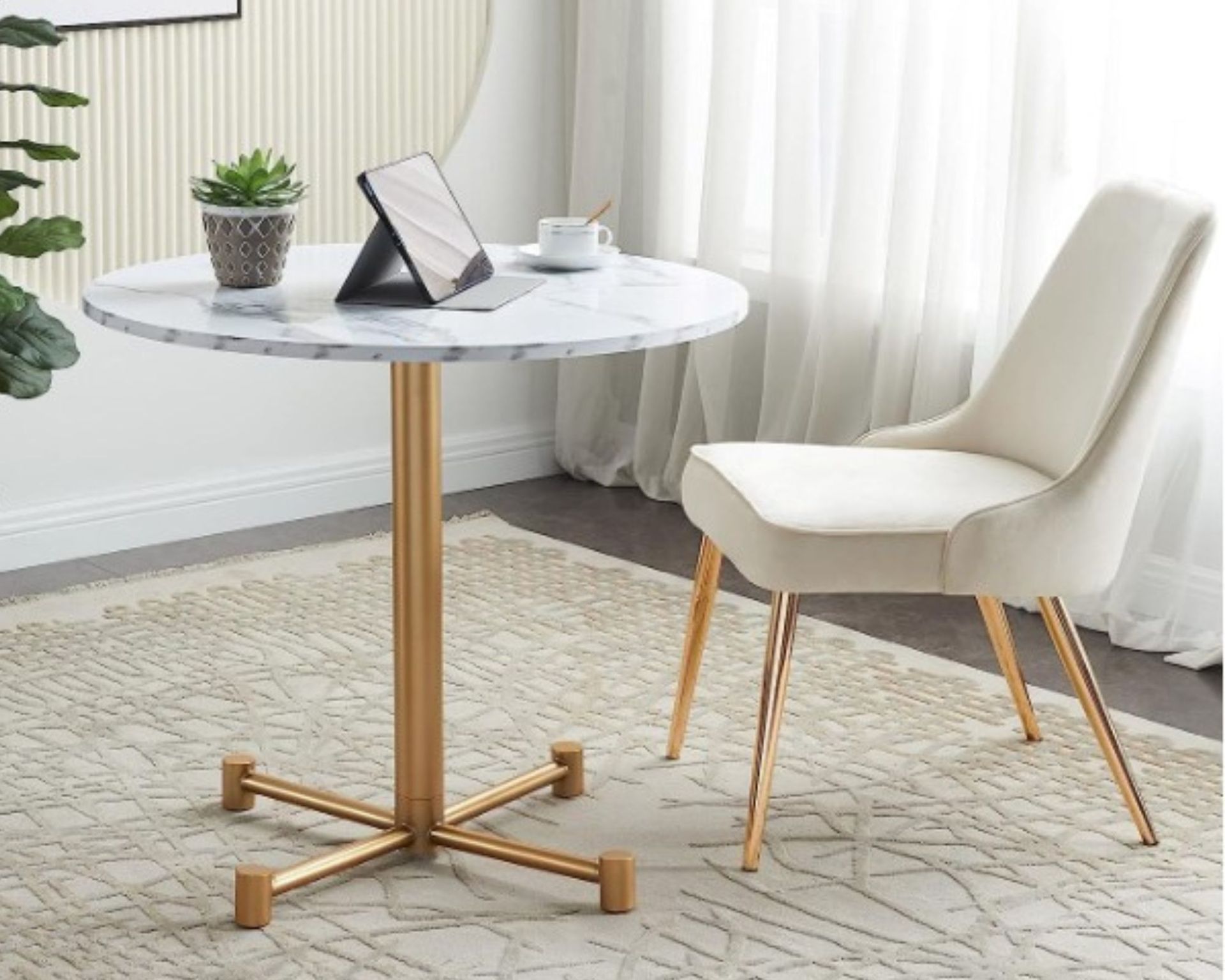 A touch of luxury without the price tag

On a budget, but want furniture that looks ultra-luxe? KithKasa does all of that, with chic and sleek furnishings. For everything from dining room pieces to home office touches, you can elevate your small rental space easily with just a couple of these pieces. The chairs often come in sets at very reasonable prices, which makes it easy to keep things matchy-matchy.
Sauder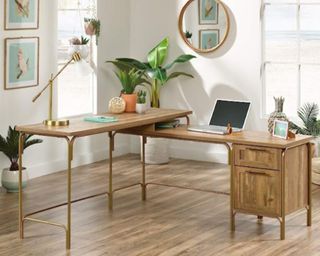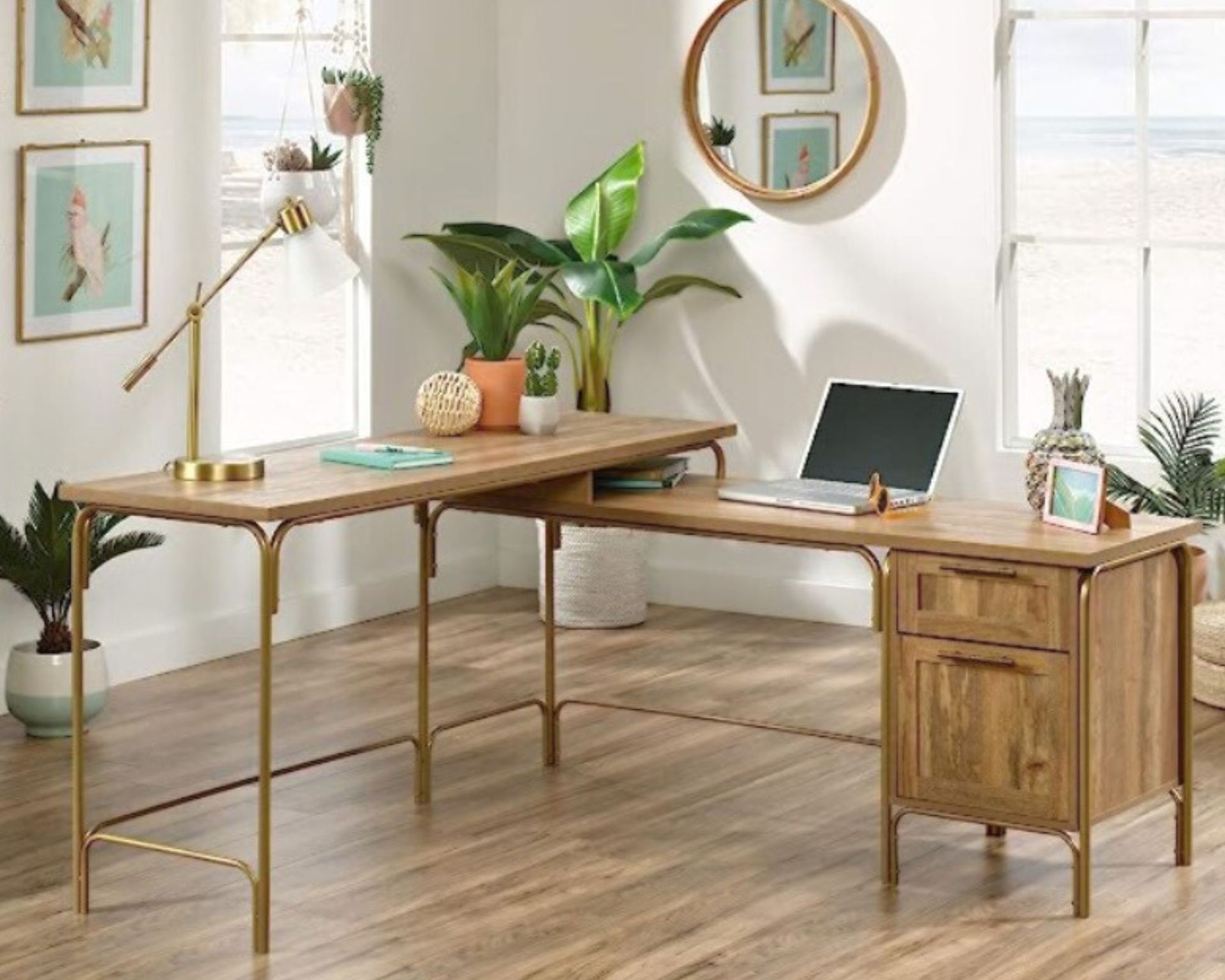 Modern farmhouse furniture that's easy to build

You just can't go wrong with American heritage furniture brands, and Sauder is a perfect example of a trusted brand that's moved and grooved with the times. Specializing in buildable furniture, you can pick up larger pieces of furniture without having to spend a lot of cash. It has different kinds of furniture for all rooms in the apartment, so no matter what you're after, you're totally covered.

Shop Sauder at Amazon
Songmics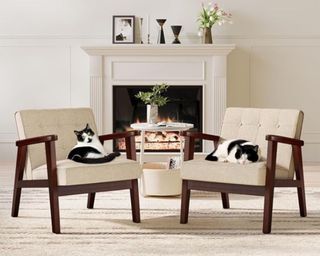 Chic home essentials
Whether you're looking for chic storage solutions or timeless furniture for each room, Songmics is the place to look. It specializes in basics finished to a high-quality standard, all while still being super affordable. If you are looking for furniture for your dorm room or budgeting for your first apartment, this is a great one-stop shop for all the pieces you need.
The best Amazon furniture, room-by-room
Are you shopping for a particular room, rather than a particular brand? These chic picks are sure to elevate your small space's style.
Best Amazon furniture for your living room
These pieces are all fab small living room ideas, thanks to their stylishness and functionality.
Best Amazon furniture for your bedroom
You'll be able to sleep well knowing that you've got furniture that has saved you dollars and is seriously sleek.
Best Amazon furniture for your bathroom
Make your bathroom look fresh and shiny with these clever furniture buys.
Best Amazon furniture for your kitchen
Make cooking up a storm so much easier with these useful pieces that are brilliant small kitchen ideas.
How to find budget Amazon furniture
With so much to browse through on Amazon, it can be a little overwhelming when it comes to pinning down the perfect furniture piece at the right price. So if the stores we've shortlisted aren't delivering the exact cream bouclé storage bench you want, we've got some simple tips to help you find the things you've seen online without having to scroll through every listing.
One option is to filter by review rating. Navigate to the furniture type you're after, then filter by four stars and above to find the best items. We always look for picks with more reviews so we can take in all the customer feedback and make an informed decision on what to buy. When it comes to flat-pack furniture, the reviews are a great place to find out how easy it is to build, too.
You can also opt to use the Amazon Discover section, which feeds you images of furniture that you can like or dislike by pressing a thumbs up or thumbs down. This algorithm cleverly helps Amazon to learn your style preference and serve you more furniture in the style you like.
If you want something unique or are looking for bespoke on a budget, sift through Amazon Handmade. There are tons of home furnishings to browse, but the furniture department is particularly exciting. If you love an industrial look, it's a must-see section with plenty of reclaimed and upcycled pieces.
What to look out for when buying Amazon furniture
Thinking about searching on Amazon for your next furniture buy? Here are some key things to look out for when scouting out the site:
Ratings: Check how many star ratings the piece has and read the reviews, as these will be from real people who have used them. We've only chosen furniture in this guide with four stars or above.
Labels: Look for pieces that have labels such as 'Amazon bestsellers' or 'Amazon's choice' as these show that the furniture is either popular with shoppers or that Amazon itself believes it to be a quality purchase.
Brand: Amazon has lots of brands that sell on its site. It's worth checking out the brand via its Amazon landing page or by searching it on a search engine like Google, to verify that it's legitimate and actually specializes in selling furniture.
Materials: Check the materials of the furniture in the product description, and look for durable materials such as wood and steel.
How we chose these Amazon furniture brands
With thousands of products on the site, we simply don't have the resources or the space to call in every single furniture piece to test ourselves. Therefore, we looked through the site for furniture with plenty of five-star ratings and reviews from real people. All the pieces in this guide have an average rating of four stars and over 500 ratings.
FAQs
---
If you're stocking up on Amazon furniture, don't forget smaller rooms in your house, like a home office. See our favorite Amazon home office chairs for a great selection and a comfy WFH setup.