Looking for the best Amazon furniture brands? Although the online juggernaut that is Amazon commonly divides opinion, with many preferring to shop independently rather than contribute to the retailer's dominance of the market, there's no denying that the online retailer has become synonymous with both affordability and convenience.
And while furniture is generally one of those purchases we'd advise investing in to ensure you get the best longevity your budget allows, there are plenty of times when you might need a low-cost solution that still offers great value for money. Or you might be in a pinch and need to take advantage of Amazon's super-fast next-day delivery options.
Plus, if you're renting or planning on upping sticks in the near future, a discounted dining set, money-saving storage solution, or some low-cost living room furniture can seem like the best bet when you don't know if an investment piece will fit, or suit, your next home.
Whilst you may not necessarily find the best couch money can buy on Amazon's listings, there is plenty of stylish and affordable home decor to be found, and the key to successful Amazon furniture shopping is all down to knowing where to look.
As such, we've rounded up some of the best Amazon furniture brands on the Real Homes team's radar, taking you straight to the storefronts of the brands that can deliver looks we think you'll love for less. Just read on to discover our insider tips, and scroll through some of our top picks from each retailer.
---
The best Amazon furniture brands: the Real Homes edit
We chose the shops on our list by asking the wider team which brands they have tried and loved, and by checking the reviewer ratings on Amazon. We then narrowed down our list based on what we thought looked the best and represented great value for money.
See our recommended Amazon furniture brands for an affordably stylish home.
1. Safavieh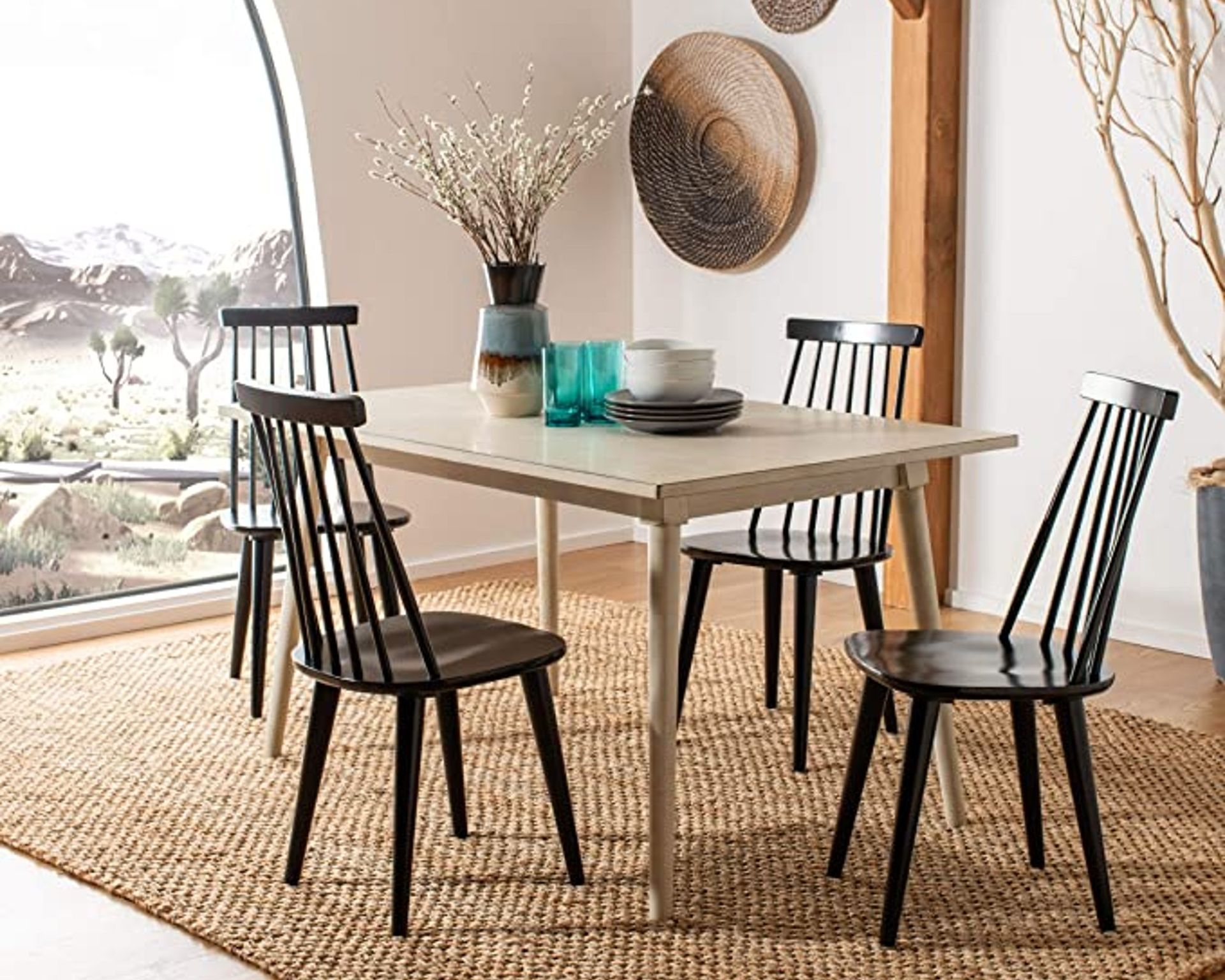 Safavieh is a name that crops up a lot if you're looking for home decor or furniture on Amazon, but heading directly to the brand's storefront will give you the best idea of what they're about. Think affordable kilim area rugs in a huge array of patterns, good value dining sets and accent chairs alongside low-cost storage furniture, and a great selection of price-savvy patio furniture. The price points do of course reflect the quality of the materials used, so these budget options perhaps won't last as long as an investment piece, but if you're looking for contemporary style at affordable price points, then this is one of our go-to Amazon furniture stores.
Editor's pick: Safavieh American Homes Collection Burris Country Farmhouse Black Spindle Side Chair (Set of 2) (opens in new tab)
Pricing: $$-$$$
---
2. Bloomingville
If you like Scandinavian style then we think you'll love the Bloomingville offering at Amazon, which combines textured soft furnishings and plenty of rustic wood furniture along with those inimitable Danish design details. Prices can range from affordable to more of an investment, so just make sure you filter by price-point if you don't want an unpleasant surprise, but there are some great finds to be discovered within the range.
Editor's pick: Bloomingville Oak Wood Veneer Storage Reversible and Removable Top Table (opens in new tab)
Pricing: $$-$$$$
---
3. Vasagle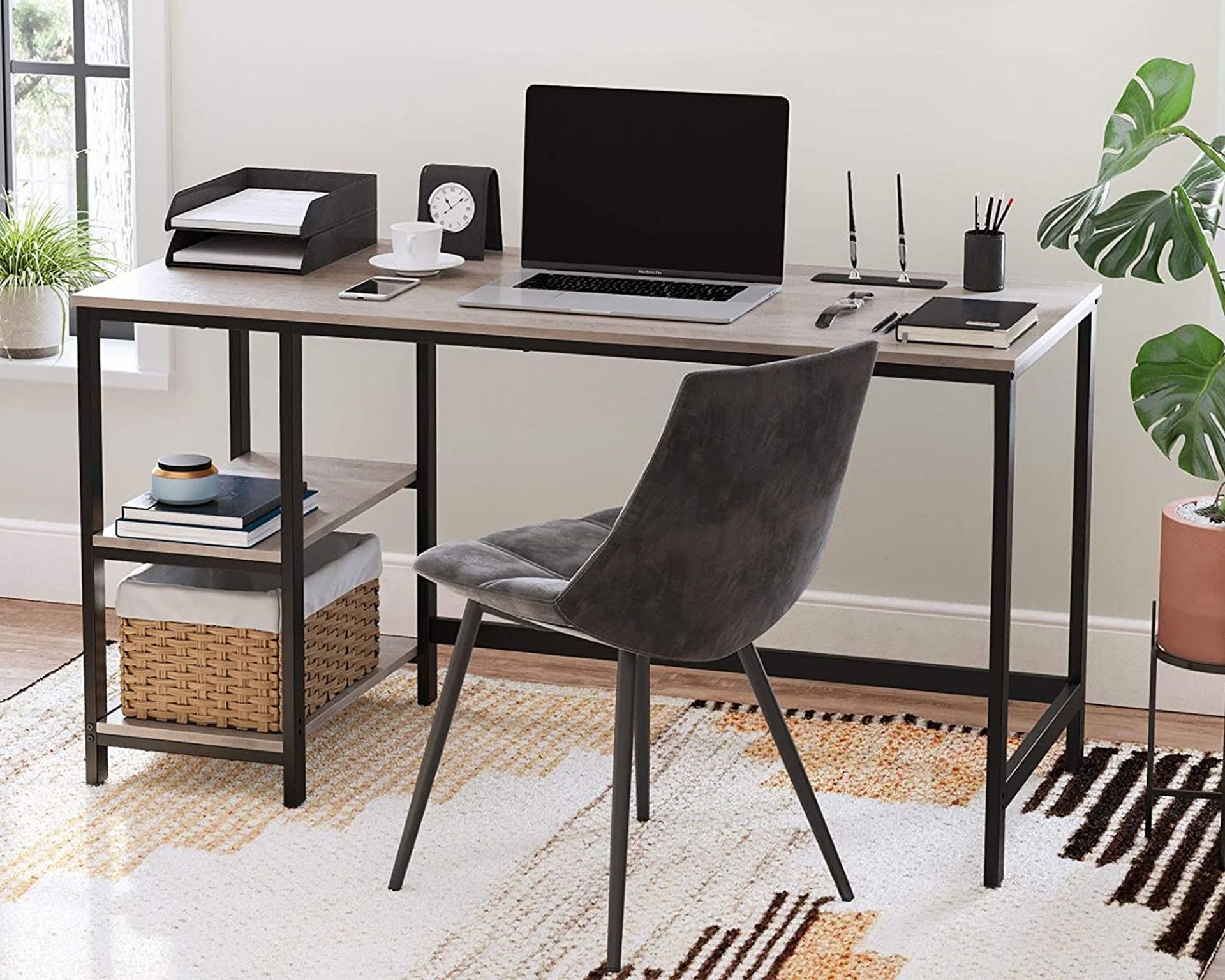 If you've finally accepted that your soft office (ie. your bed or your sofa) needs an upgrade to a dedicated work-from-home zone, or you're looking for some storage furniture that won't break the bank, then you may well want Vasagle's Amazon storefront on your radar. Simple and minimalist, the brand's ladder bookshelves, desks, and entryway storage have a welcome industrial vibe, and although there's more wood imitation particle board than real wood on offer here, the prices are suitably affordable as a result. Pair the brand's Alinru computer desk with one of the best Amazon office chairs and your WFH set-up is complete.
Editor's pick: Vasagle Alinru Computer Desk with 2 Shelves (opens in new tab)
Pricing: $$-$$$
---
4. Stone & Beam
If you're looking for the West Elm or McGee & Co vibe on a (much) smaller budget, then Amazon's Stone & Beam furniture brand could be the solution to bring modern farmhouse style to your home at a fraction of the price. There are a wide range of sofas and accent chairs on offer, along with upholstered dining and bar chairs, and stylish coffee tables and nightstands.
Editor's pick: Stone & Beam Grover Living Room Accent Chair (opens in new tab)
Pricing: $$-$$$$
---
5. Livinia
Love rustic farmhouse or mid-Century furniture but don't want to fork out for the real thing? Livinia offers small-scale solid wood dining furniture that's great value and perfect for more compact spaces. The two or four-seater dining sets are available in a range of finishes, from pale wood to a dark walnut-effect finish, and the brand also offers industrial-style home office desks with plenty of shelving space.
Editor's pick: Livinia 3-Piece Dining Room Table Set (opens in new tab)
Pricing: $$-$$$
---
6. Poly & Bark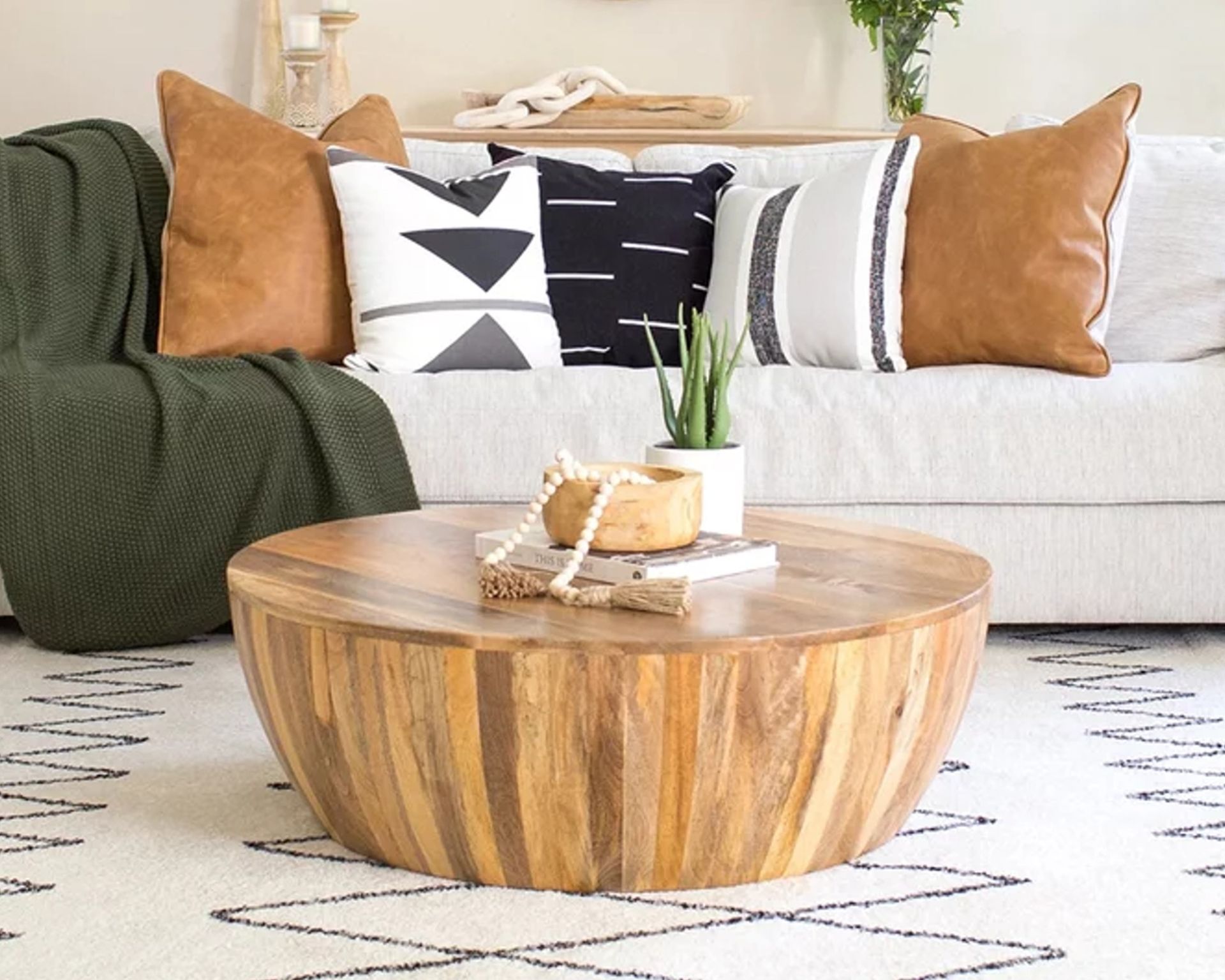 Poly & Bark offers a wide range of indoor furniture, including sofas and daybeds, accent chairs, dining chairs and dining tables, some of the best coffee tables in the Real Homes round-up, and a good selection of office and bedroom furniture. Designs are stylish, whether you opt for a mid-Century inspired lounge chair or a contemporary side table, although prices can differ depending on materials, with some statement pieces more of an investment than others.
Editor's pick: Poly & Bark Goa Coffee Table (opens in new tab)
Pricing: $$-$$$$
---
7. Rivet
Rivet is Amazon's mid-Century focused label, with clean lines, dark wood, and Mad Men-style vibes dominating the collection. As well as furniture for pretty much every room in the house – think sofas, sectionals, sideboards, storage furniture and plenty more options that don't begin with an 'S' – the brand also offers a great selection of lighting, with sculptural globe desk lamps and a good range of contemporary wall lights at very affordable prices.
Editor's pick: Rivet Aiden Mid-Century Modern Sofa (opens in new tab)
Pricing: $$-$$$
---
How to buy the best Amazon furniture
Amazon is a bit of a victim of its own success – with so much to browse through it can be pretty overwhelming to find what you want. So if the stores we've shortlisted aren't delivering that exact pale pink ottoman you're searching for, we've collated some simple tips for Amazon furniture shopping to help you find the gems without having to look through every single listing.
1. Filter by review rating
Navigate to the furniture type you are after, then filter by four stars and above to find the very best bits. We always look for items with more reviews so we can take in all the customer feedback and make an informed decision on what to buy. Where flat pack is involved, the reviews are a great place to find out how easy it is to build your new furniture, too. You should find only the best Amazon furniture brands this way.
2. Use the Amazon Discover section
The Amazon Discover (opens in new tab) section feeds you images of furniture which you can like or dislike by pressing a thumbs up or thumbs down. This helps Amazon to learn your style preference and to serve you more furniture in the style you like – clever!
3. Check out Amazon Handmade
If you want something unique or are looking for bespoke on a budget, check out Amazon Handmade (opens in new tab). There are loads of home furnishings to browse, but the furniture department is particularly exciting. If you love industrial style it is a must-see, with plenty of reclaimed and upcycled pieces.