October officially means we can start talking about cosy, autumn interiors without haters telling us we are getting into way too early. Sure, the nights are getting shorter, the weather is getting colder, but it's not all doom and gloom, because with a change in seasons comes a change in home decor. Our fave time of year to decorate our homes is autumn and winter, so we have picked out our favourite autumn 2020 interiors trends, and some budget-friendly buys to match, to get you inspired to have a seasonal makeover.
For more a/w 2020 interior design ideas, check out our full gallery.
1. Decorate with plenty of natural textures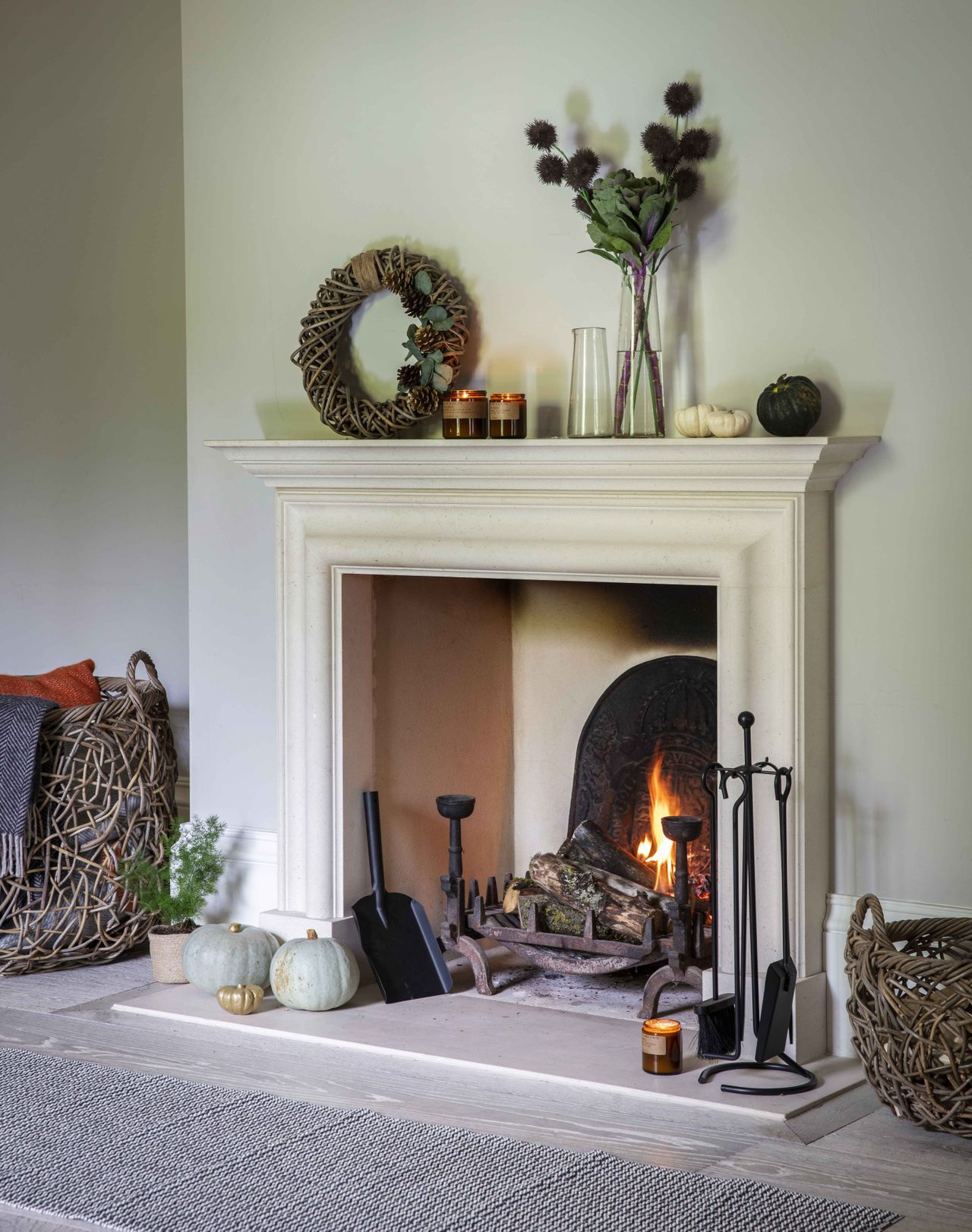 Ooooh how cosy does this room make you feel? The fireplace, the pumpkins and all those lovely natural textures from the wicker baskets create sure an inviting space. Baskets are such a bargain way to bring in some warmer colours and textures. These tangled weave baskets are from Garden Trading and are such lovely quality, but if you are shopping on more of a budget check out Dunelm too.
2. Embrace the cottagecore trend (on a budget)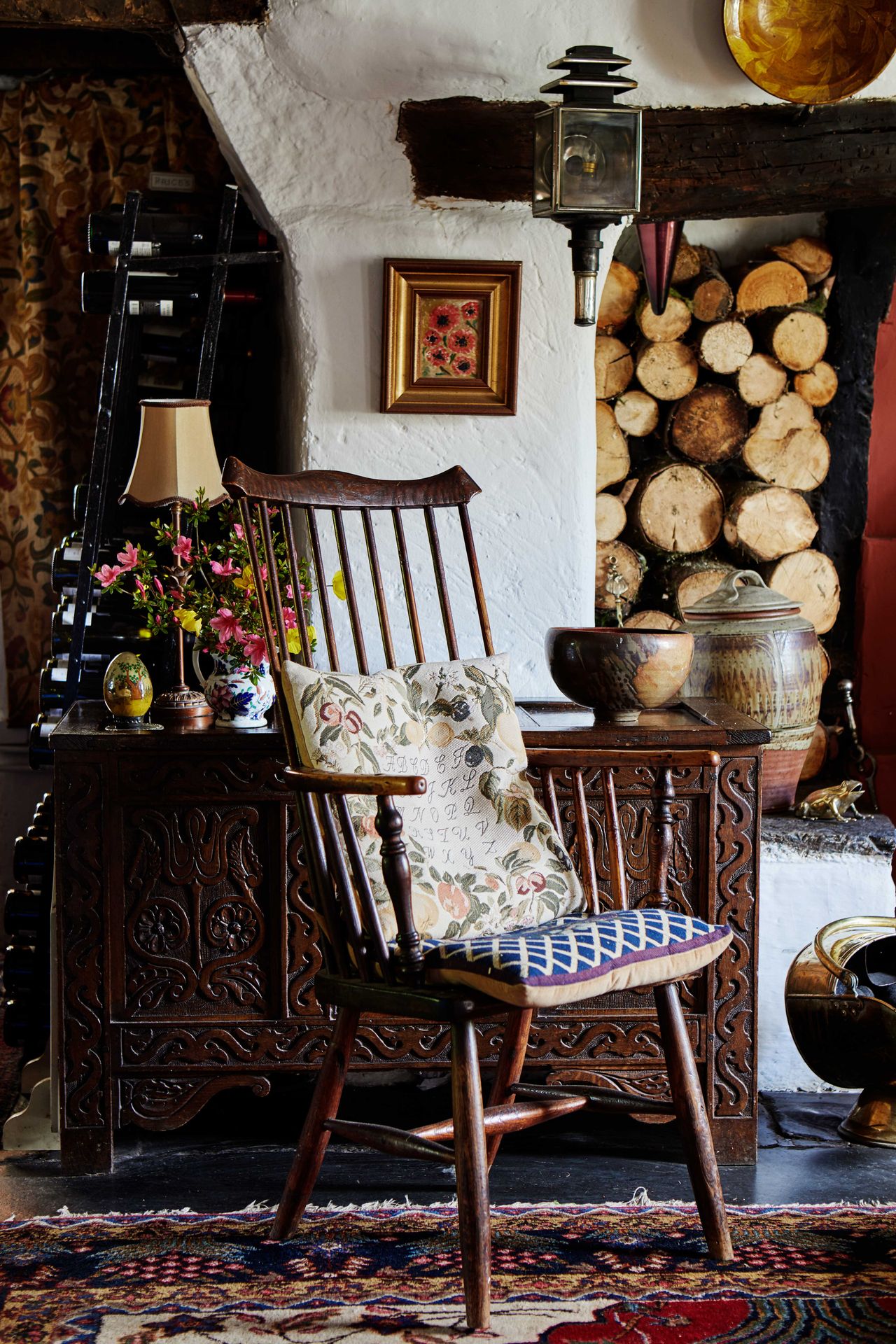 So what exactly is cottagecore? In short, it would seem cottagecore is an aesthetic that started life on social media. It's all very wholesome, pastoral and based around rural life. Type in #cottagecore on Instagram and your page will be filled with soft pastel colours, floaty dresses, quaint cottage interiors and a bit of Animal Crossing thrown in there too.
A really cheap way to bring this autumn trend into your home is to scour eBay and Etsy for some really unique bargain buys. The quirky the better when it comes to cottagecore.
3. Layer up the neutral colours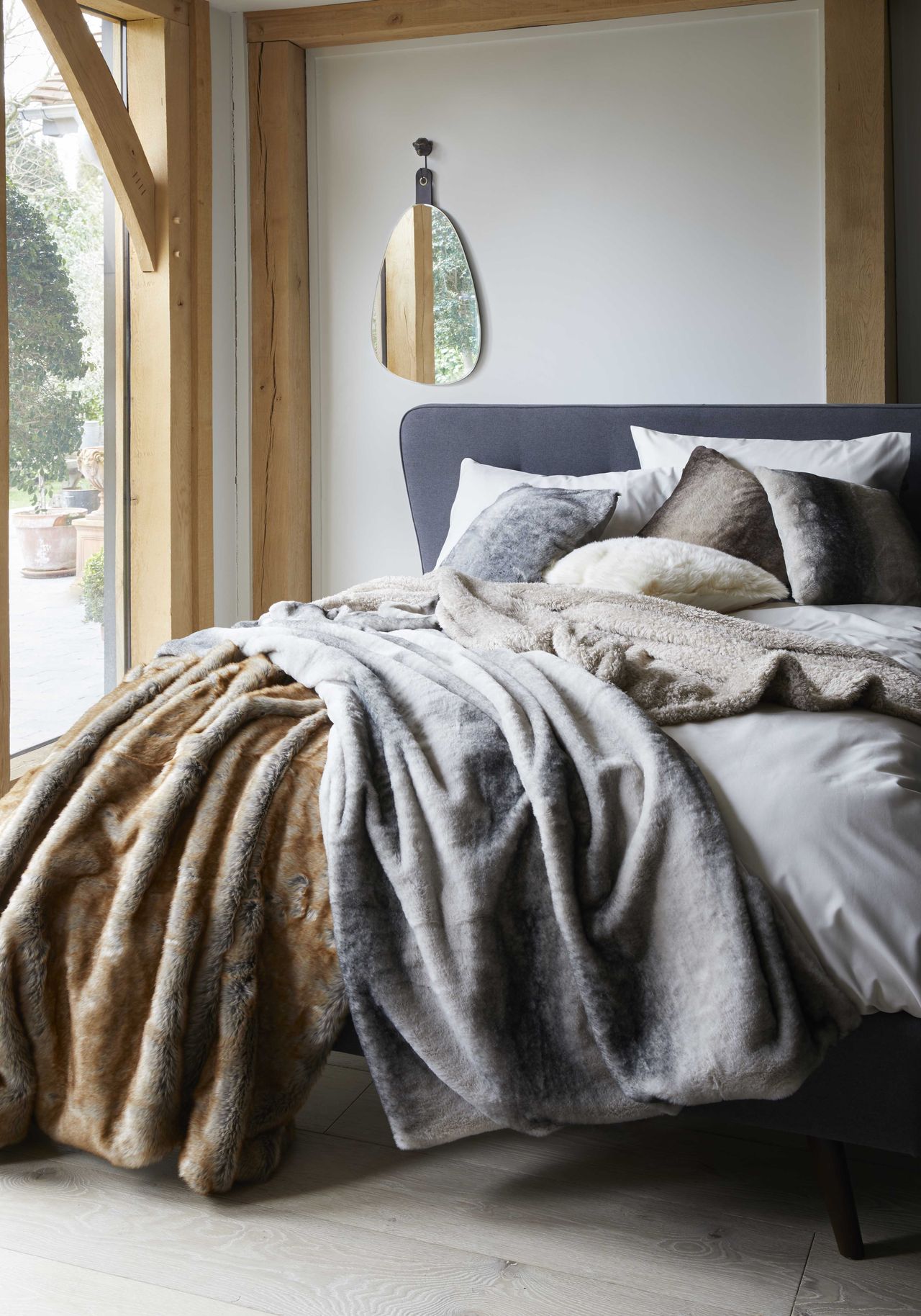 Now this, this is a bed that's perfect for autumn! Layering up a duvet with throws, pillows and cushions is a really easy and usually pretty cheap bedroom update. All of this bedding is from Dunelm, so super affordable and check out their New In section for the cosiest bedding in loads of lovely autumn colours.
4. Or go for a warmer colour palette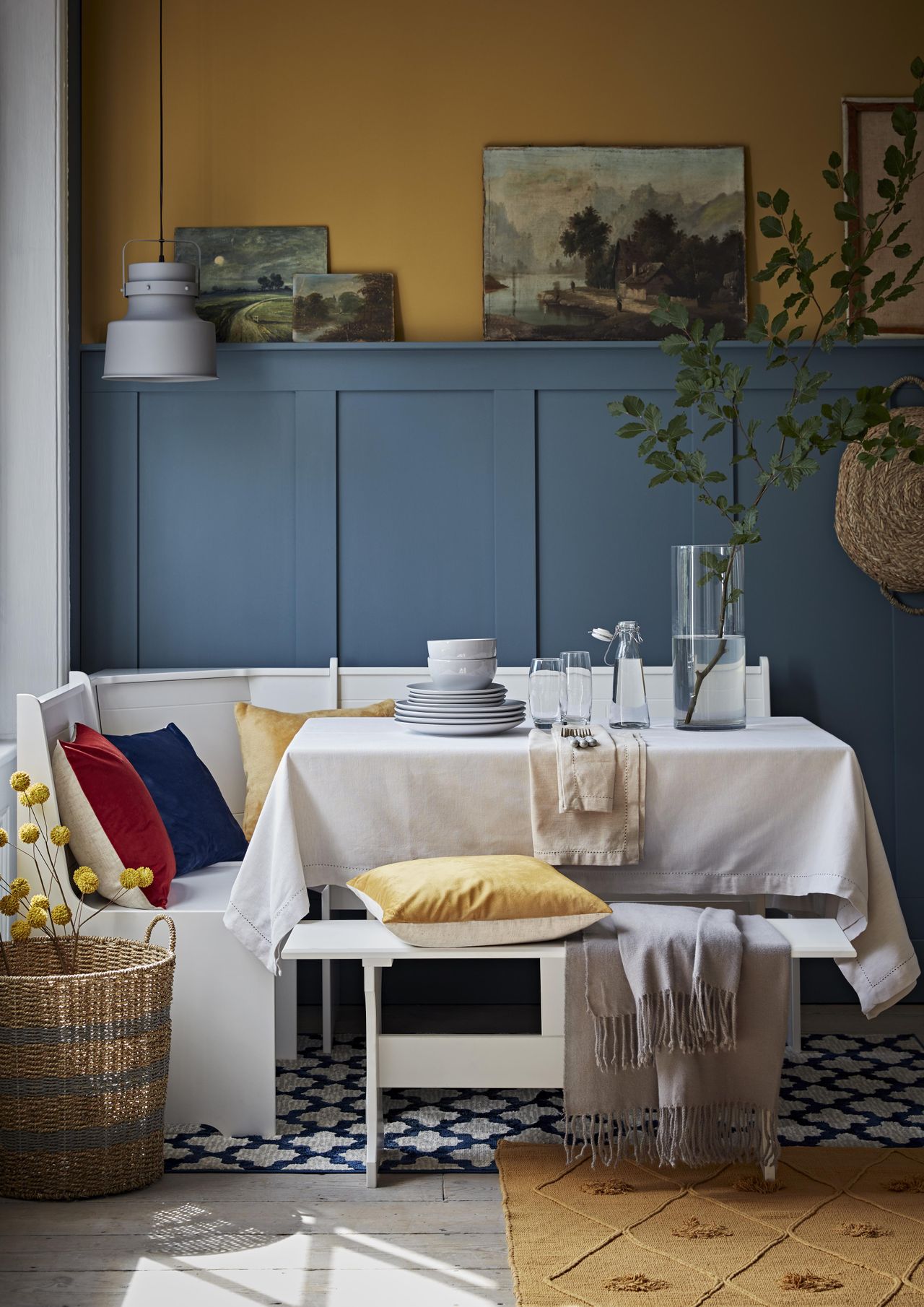 If you want to inject a touch of colour, just go with a warmer colour pallet for autumn. Think deep yellows, oranges and we even love this greyish blue too. A really easy way to switch up the colours in your rooms is soft furnishings – and by that we mean cushions! These Argos ones are such a bargain. They are velvet on one side and a linen effect on the other, so you get a stylish two-tone effect. There are lots of jewel-like colours to choose from, all perfect for your autumn update.
5. Bring the outside in with dried flowers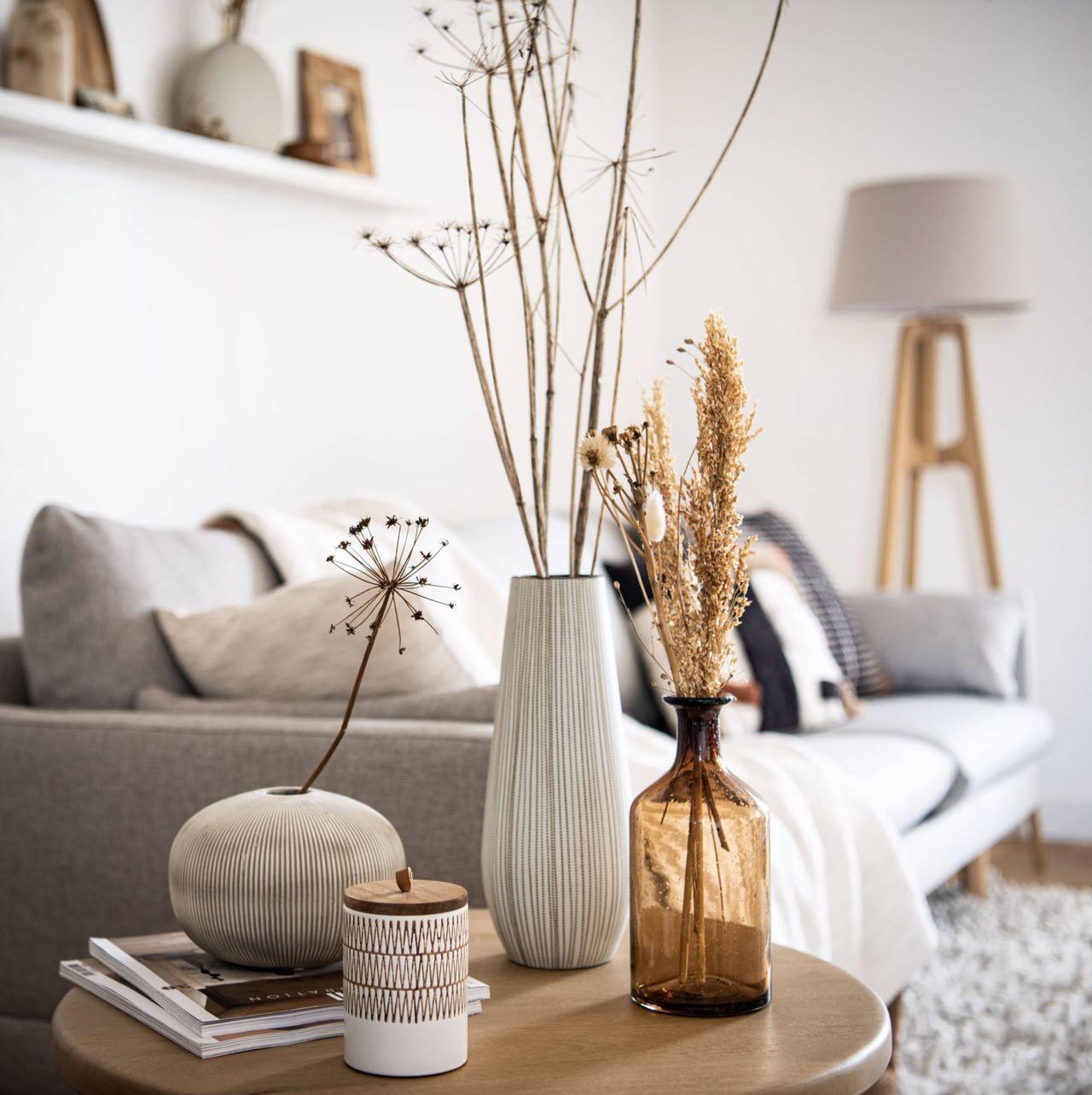 Dried flowers are all over Instagram at moment, and they are a great way to bring some natural, delicate textures into your home. You can dry flowers yourself just by tying them together and hanging them up for a couple of weeks but we have our eye on all the gorgeous affordable buys over on Maisons du Monde.
Read more: