Whilst there's nothing more beautiful than fresh flowers, it can be heartbreaking to throw them away when they are over. Learning how to dry flowers can give them a new lease of life, in a different way.
Sure, home decor trends come and go but preserving your favorite blooms is a simple craft that will add a ton of aesthetic appeal to your home, without the need to spend a fortune! As Caroline Grimble, Bloom & Wild florist explains:
'Dried flowers are a great addition in the home as they look lovely and last such a long time. Flowers can be preserved by hanging them upside down in a dark and dry place for a few weeks.
A lot of our newlywed customers want to preserve their bouquet as a keepsake after the big day. Pressing or drying them is the perfect way to ensure that the flowers they chose for their wedding will last forever.
We've sourced four ways to dry flowers, have a go and see which you like best!
1. Air drying
The most common way to dry flowers, air drying is easy to do and you'll see the results within three weeks.
We used Bloom & Wild's Marsha bouquet which included limonium, statice, chrysanthemums, carnations, hypericum and roses. Snapdragons were also added to the mix to see how they fared.
1. Choose your stems & prep them
Some stems will dry better than others, lilies aren't so good as they have more moisture in them. Consider statice, limonium, roses, carnations and chyrsanthemums.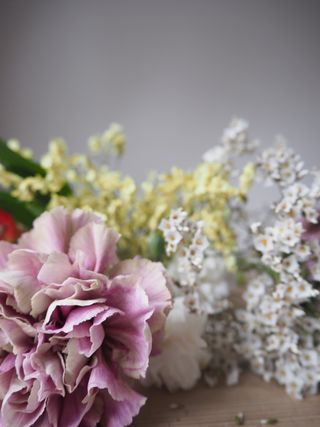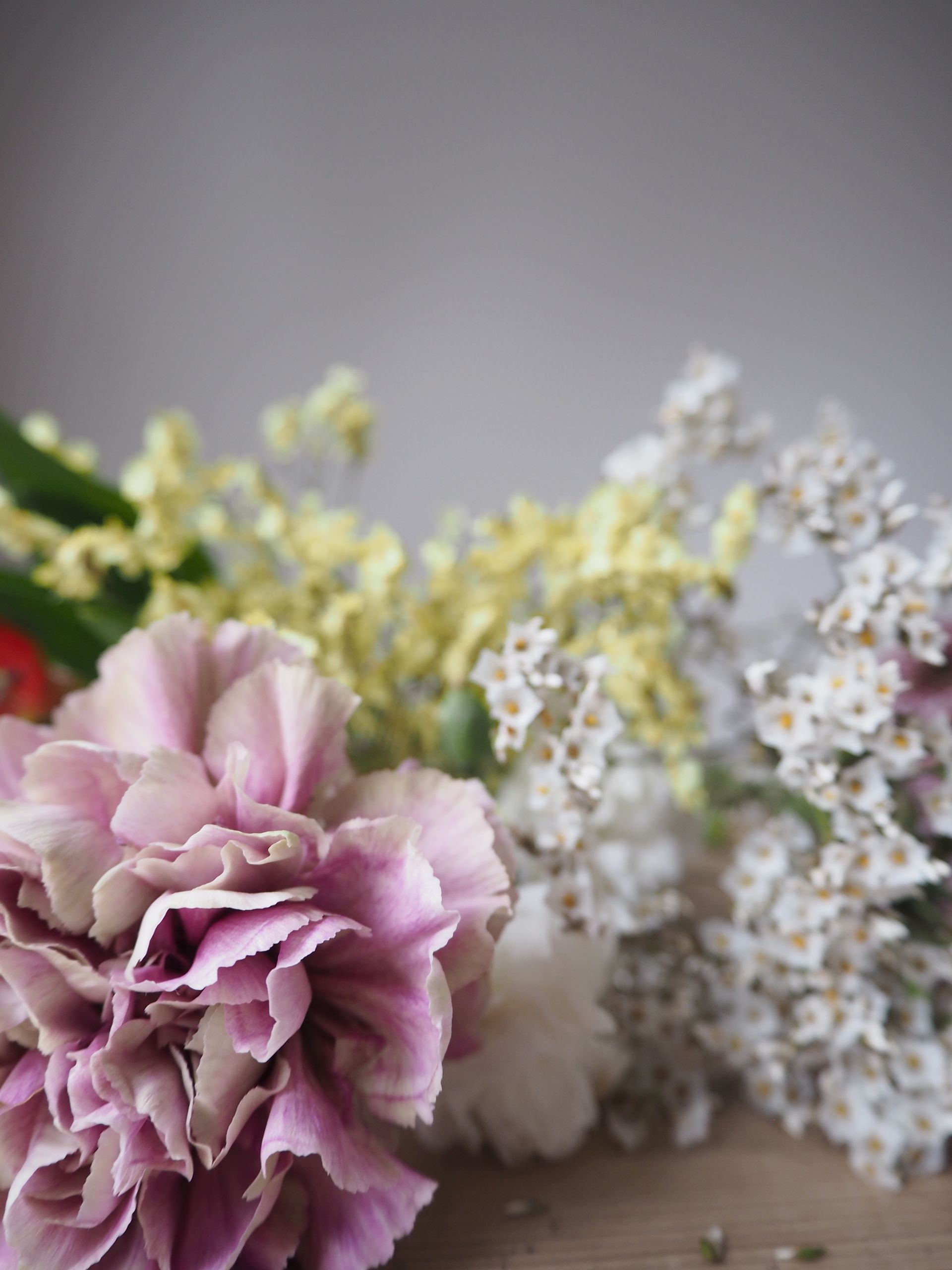 Decide how long you'd like each stem to be, then remove all of the foliage from each one. Divide your stems into type and tie them together using string, making sure you secure them tightly as the stems will shrink.
2. Hang them from a hook or rail
Hang each group upside down from a hook or pole, preferably in a cool dry place, but if not, they'll be fine in any room as long as not in direct sunlight – this will fade the colors.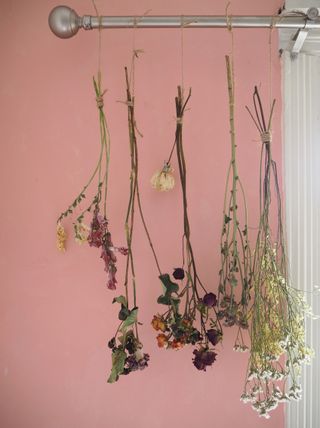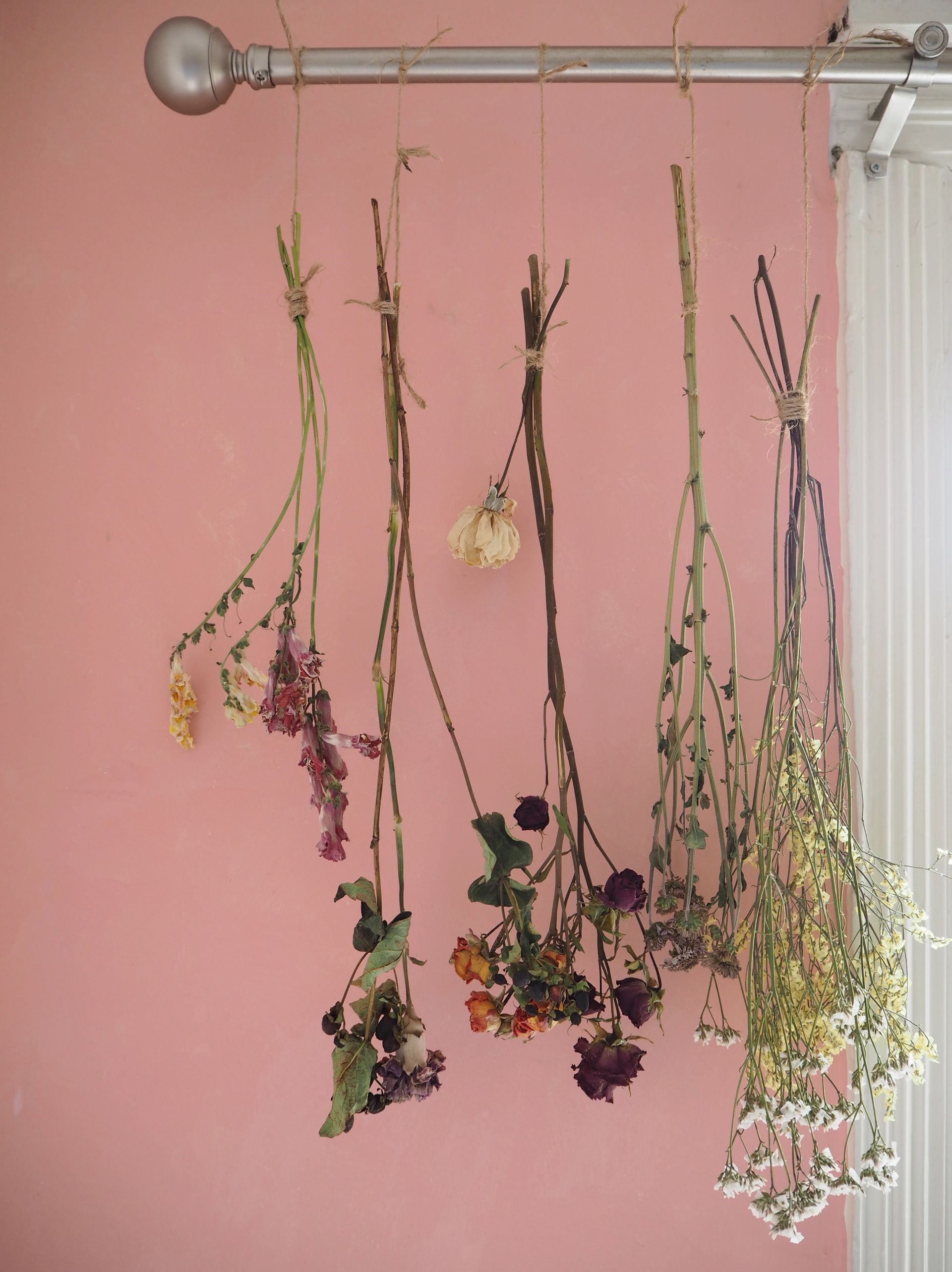 After 2-3 weeks they'll be fully dried. Carefully take them down and spray each stem with hairspray, this preserves the flowers.
2. Use a flower press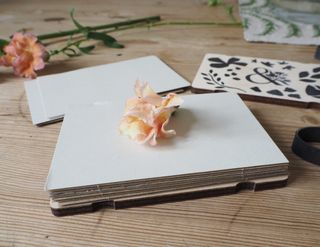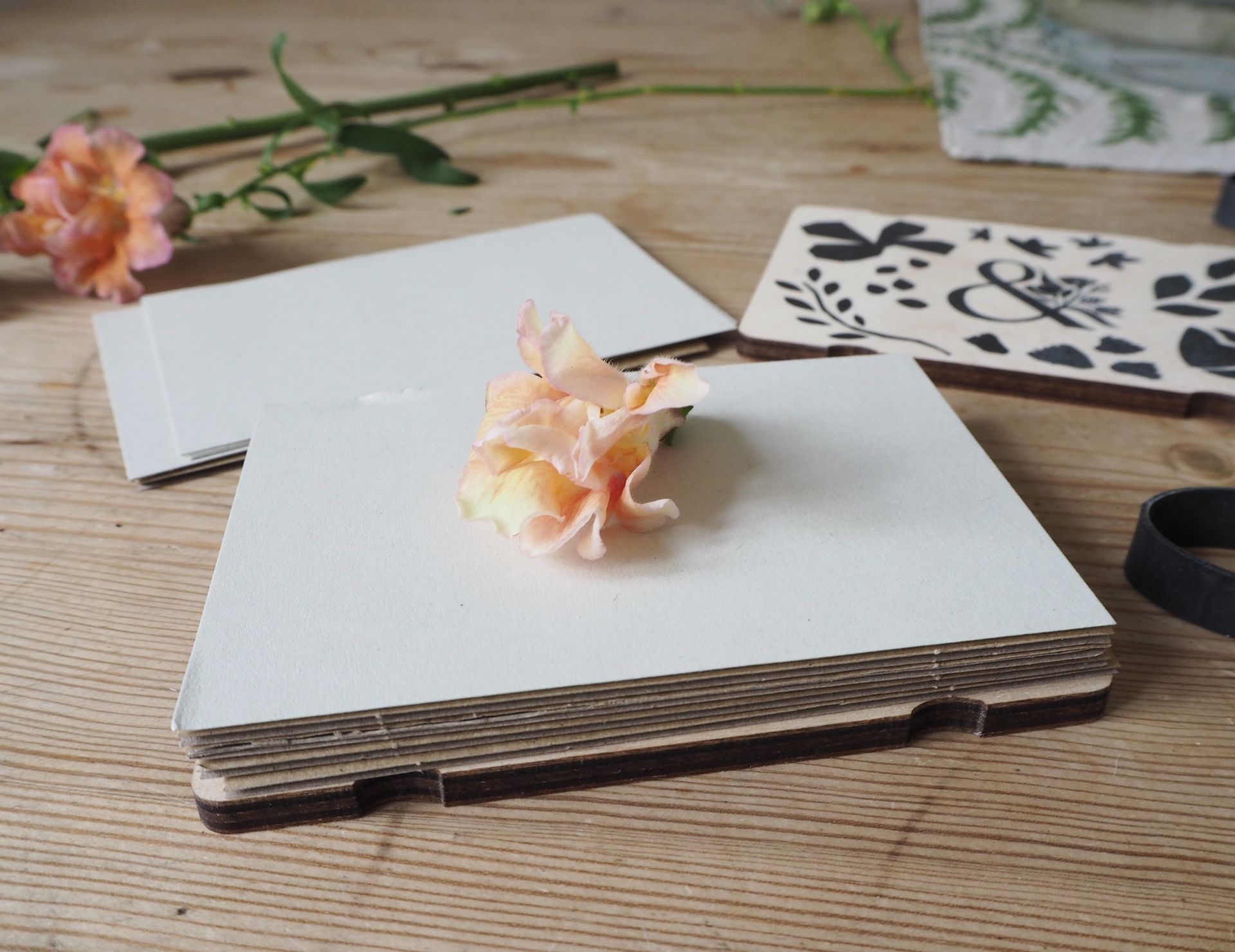 It's believed that flower pressing began in ancient Egypt, and in the 1500s Oshibana – the art of using pressed flowers to create a picture – became popular in Victorian England due to it being seen by those who traveled to, or did trade with Japan.
It's another way to dry flowers, and if you don't have a traditional style flower press – we used this dinky design from Bloom & Wild which comes included with some flower arrangements like The Flower Lover's kit – you can press flowers within the pages of a book, and then pile books on top for extra weight.
Carefully undo the binds on your flower press - they may be screws or, like this one, strong rubber bands. Then, gently add a flower head to each layer.
After around 3 weeks you can carefully open up your flower press to look at your petals. If you're full of impatience - we understand, you can iron your flower heads between two pieces of paper, on a low heat.
Once you've got your pretty petals you can use them to decorate cards or make a picture.
3. Dry them in a vase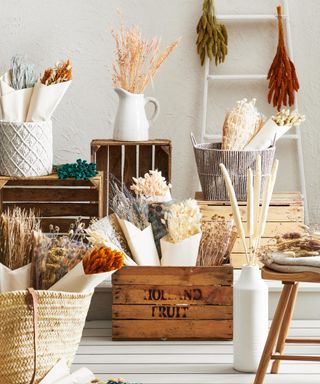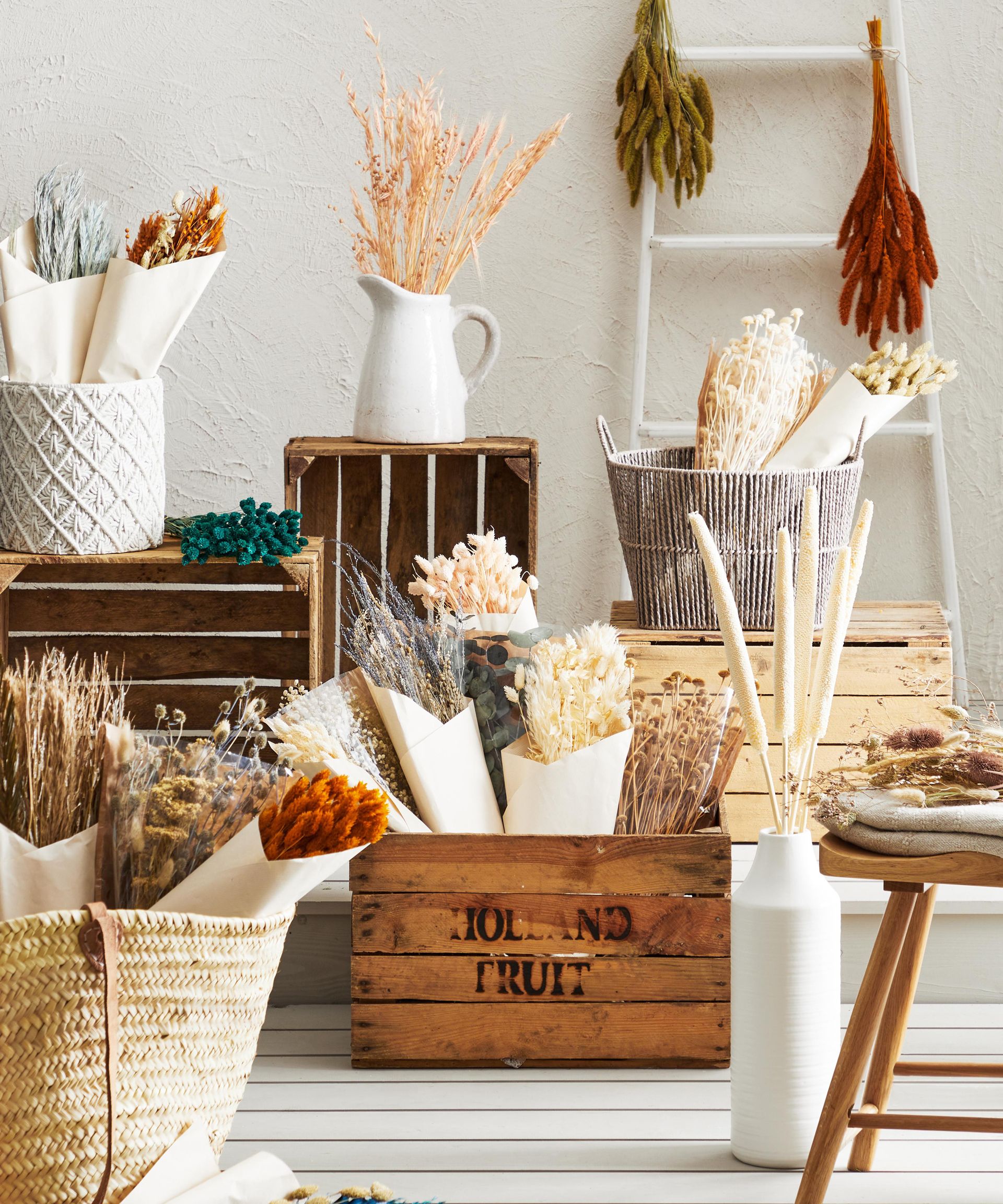 This is ideal if you don't have anywhere to hang flowers upside down, and you may have accidentally done this method yourself. Essentially you leave your blooms in a vase with water to dry out, it works particularly well when drying hydrangeas.
4. Use silica gel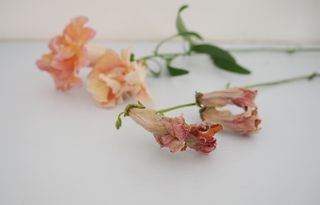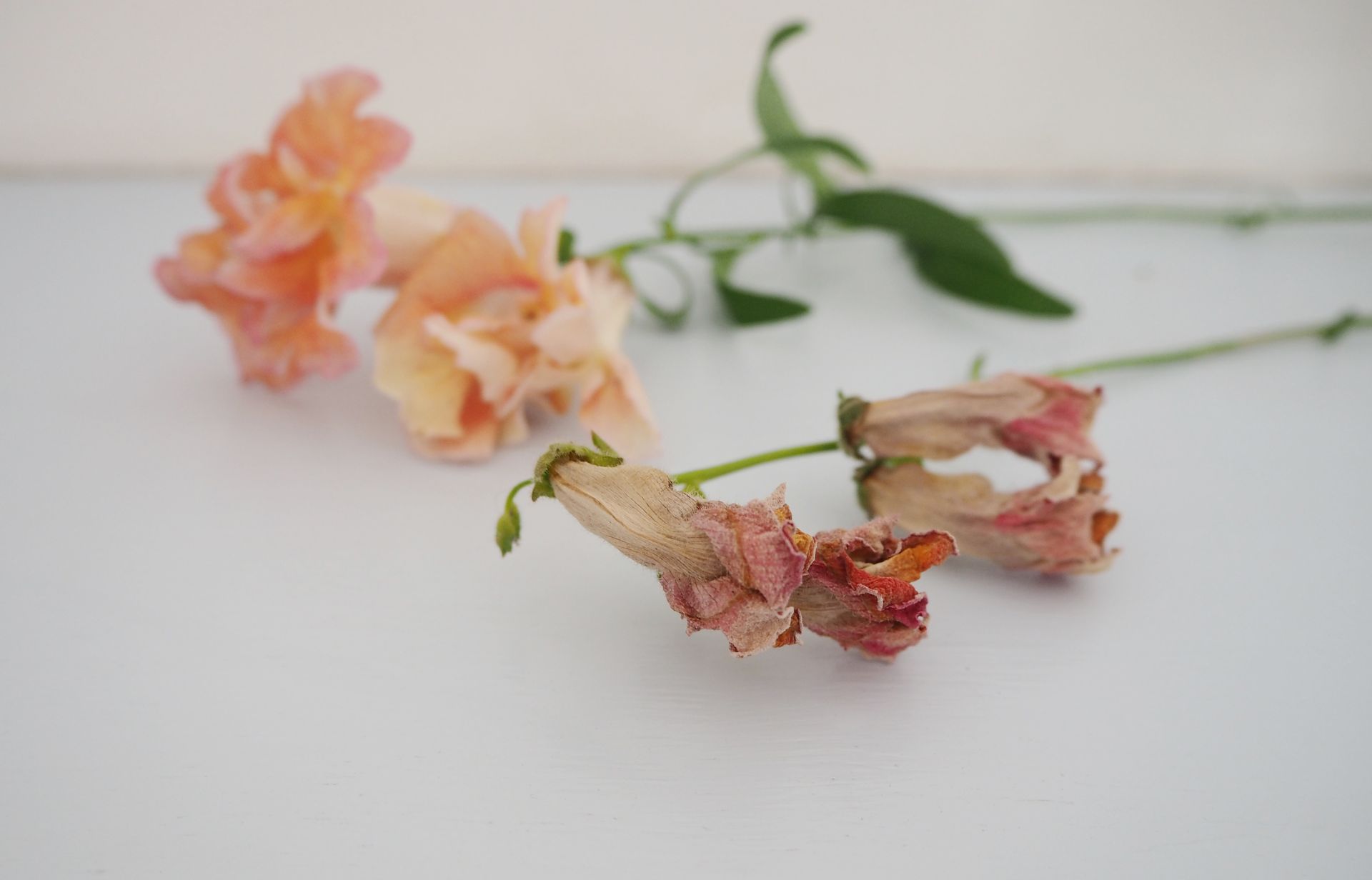 For this method you need silica gel and an airtight container, try this kit from Amazon.
Prep your blooms by removing the leaves and strimming the stems, then carefully pop into the airtight container that has the silica gel. Place them face up and then cover with more silica. Leave the container in a cool place for up to three days.
Once removed, use a paintbrush to gently remove the gel from the petals.
How do you dry flowers and keep color?
Hang your flowers upside-down in a room that is dark, dry, and well-ventilated to dry them while preserving their color. Keep the flowers out of direct sunlight to preserve their bright color. The drying procedure will take two to three weeks to complete. Remove the dried flowers and spritz them with unscented hairspray to protect them,' says Laurice Constantine, digital managing director at Forbes Middle East, and founder of Casadar.
'The best way to ensure that dried flowers keep their color is to keep them out of the sunlight once they are cut. Sunlight exposure may actually end up bleaching the flowers, causing them to turn a creamy brown shade,' says Sarah Beaumont, CEO of Indoor Home Garden.
What to spray on dried flowers to preserve them?
'The best (and cheapest) option for a preserving spray is hairspray. This is because it is perfect for preventing moisture from landing on the flower's surface without turning the petals a yellow color,' adds Sarah.
Laurice says, 'Your dried flowers can stay longer if you use a sealing spray. Preserve any sentimental or special flowers you have from a bouquet or seasonal flowers that grow in your yard or fields so you may enjoy them all year long. Utilize a product to dry the petals' dampness.'
What flowers can you air dry?
'My favorite flower to air dry is the hydrangea. This is because this method allows the flower to dry in its original rounded shape, which is exceptionally beautiful for decoration around the home. To get the full effect of an air-dried hydrangea, I would recommend tying the plant stems at the bottom and hanging them upside down in a dark and moisture-free environment,' says Sarah.
'Roses, hydrangeas, artemesia, Love in the Mist (nigella), larkspur, statice, celosia, baby's breath, lavender, sea holly, yarrow, strawflower, globe amaranth, bachelor's buttons, and astilbe are a few simple-to-grow flowers that air dry nicely,' adds Laurice.