Wow! Lidl's kids' bedroom furniture is so cheap it's almost rude not to buy it. We'd be tempted, even if we didn't have kids. Which we do. So we will. It's good-looking, bang on trend, useful – and most of it is reduced to extraordinarily affordable prices! But don't take our word for it, take a look below, then hot-foot it to your local store to nab some before it goes. You can't go wrong.
For more great bedroom ideas (for grown ups), don't miss our inspiring gallery; we've got tons of kids' bedroom ideas, too.
1. Lidl toy storage chest on wheels, £29.99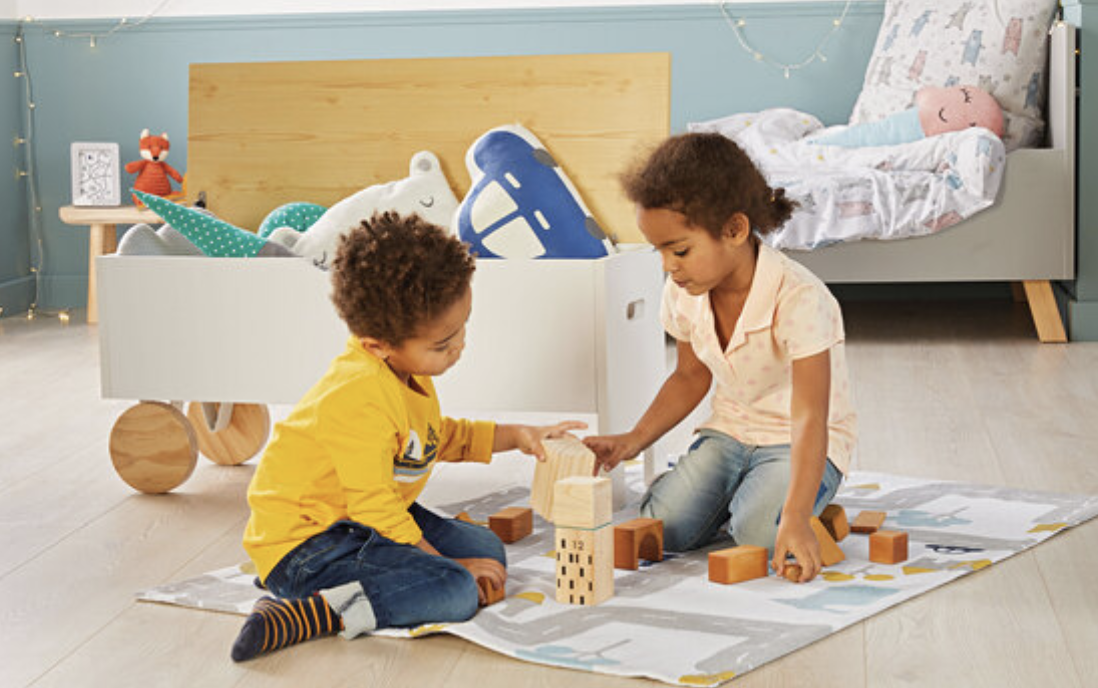 This Livarno toy chest is perfect for toy storage. It's portable thanks to its large pine wheels, and its hinged lid with supporting gas-pressure spring and practical handle opening makes it safe for little ones to use. It's also suitable as kids' seating – we'd even put it in the hallway for shoe storage... Easy to assemble – it includes fixings – it measures W90cm x H42cm x D32cm, and comes with a three-year warranty.
Livarno Living Toy Chest, was £34.99, now £29.99.
2. Lidl kids' teepee, £29.99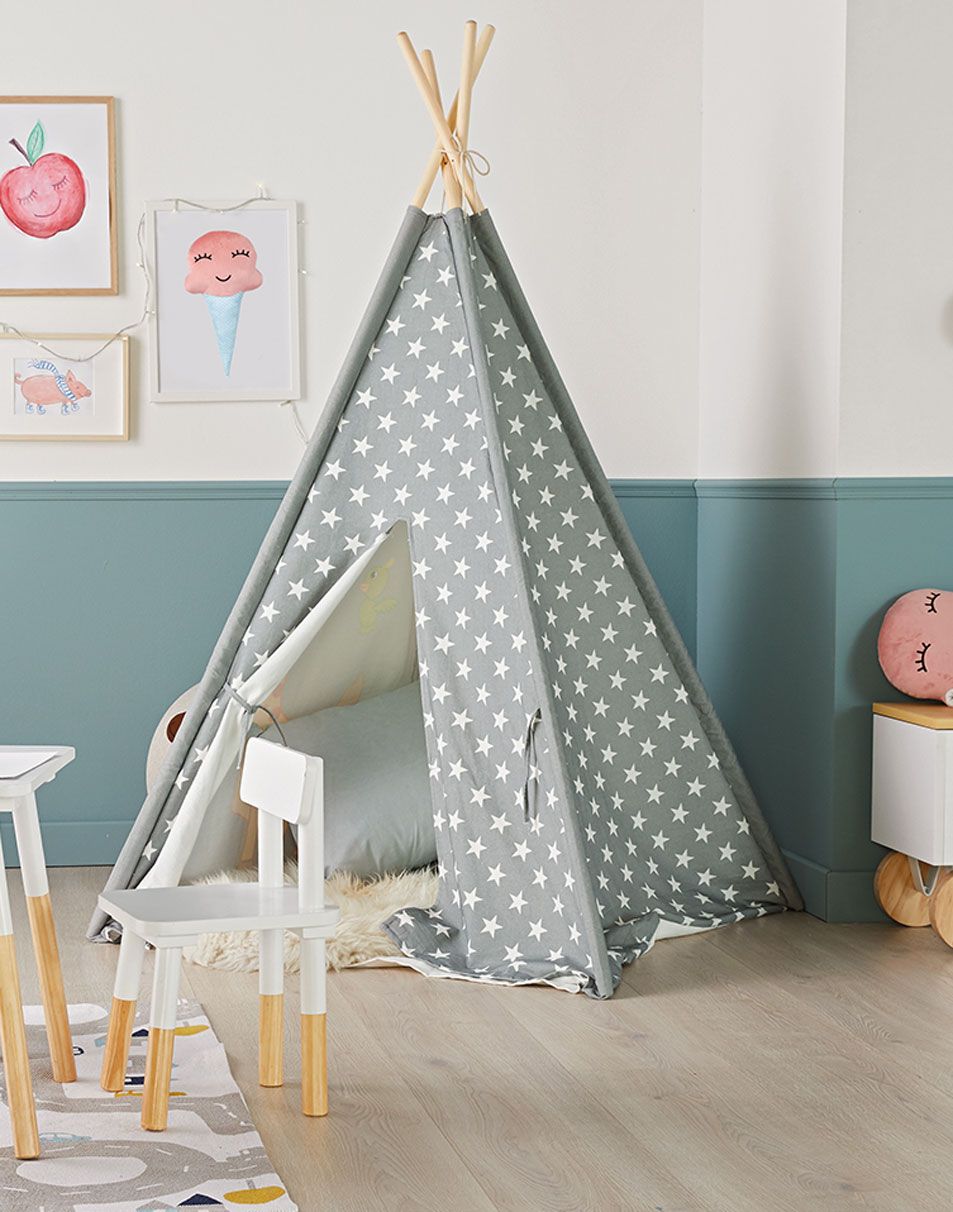 The perfect hideaway for hours of imaginative play (or for toy storage if you need a quick clear-up fix), this teepee play tend is made from solid pine wood and heavy duty cotton canvas. The door can be secured with hook and loop fastener. Easy to assemble, it measures W110cm x H162cm x D110cm. There's a three-year warranty and it's suitable for kids 1½ years upwards.
Playtive Teepee Play Tent, was £34.99, now £29.99.
3. Lidl play table and stool, £9.99 each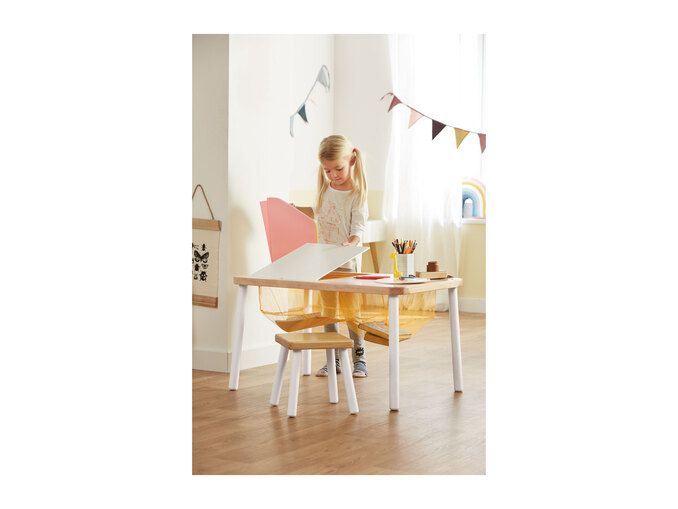 This Livarno play desk has a frame and legs made from solid pine; under the table top, which has removable panels, there are storage needs. The table measures W83cm x H48cm x D58cm, and it comes with a three-year warranty.
Livarno Living Kids' Play Desk, was £29.99, now £9.99 (not a typo).
The stool, above, has been designed to match the desk. Love it!
Livarno Living Kids' Stool, was £9.99, now £7.99.
4. Lidl coat pegs, £6.99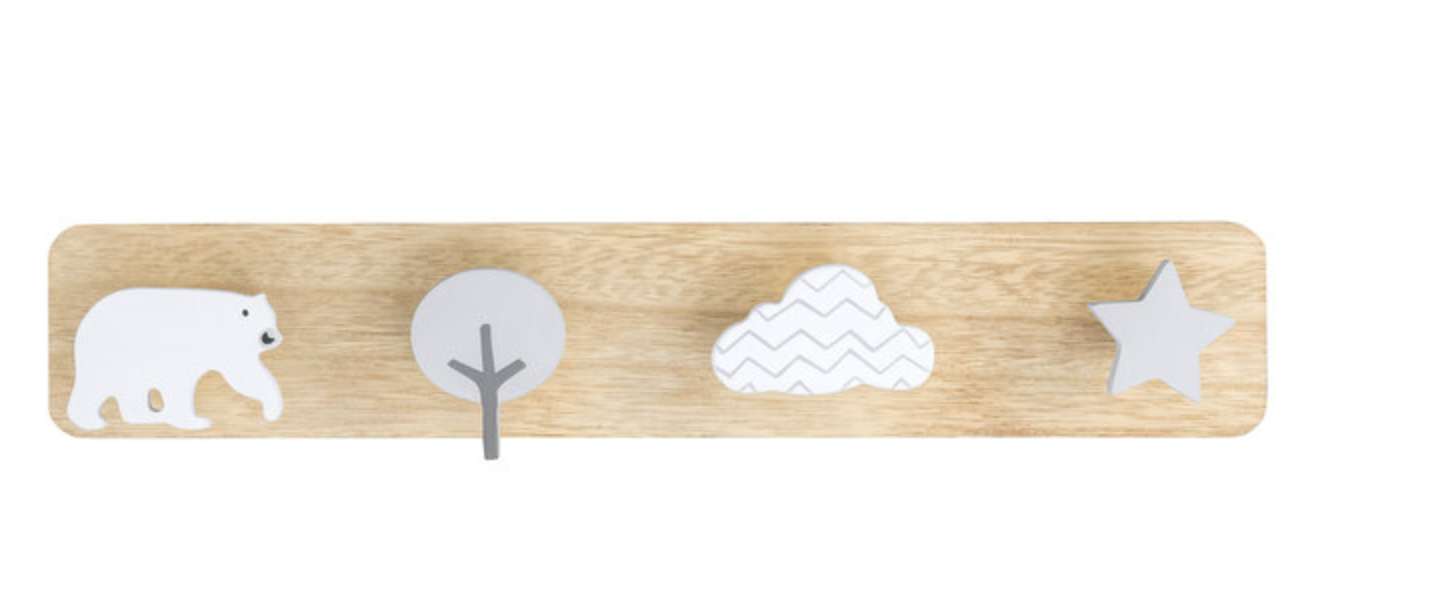 Need a cute coat rack? This one is just one of four sweet designs. Made from sustainably sourced, painted wood, it's a great addition to a nursery or kid's room.
Livarno Living Coat Rack, £6.99.